We are reader supported and may earn a commission when you buy through links on our site.
Learn more
Best VPN for Fox Sports Go in 2021 to Watch Your Favorite Content
Fox Sports Go, usually stylized as FOX Sports GO, is a sports-only app and streaming service operated by the Fox broadcasting company in the U.S. It offers full and unrestricted access to a massive variety of content, including exclusive interviews, discussion panels, highlight reels, clips, and countless live events from every sport imaginable, including the NFL, baseball, basketball, and the World Cup.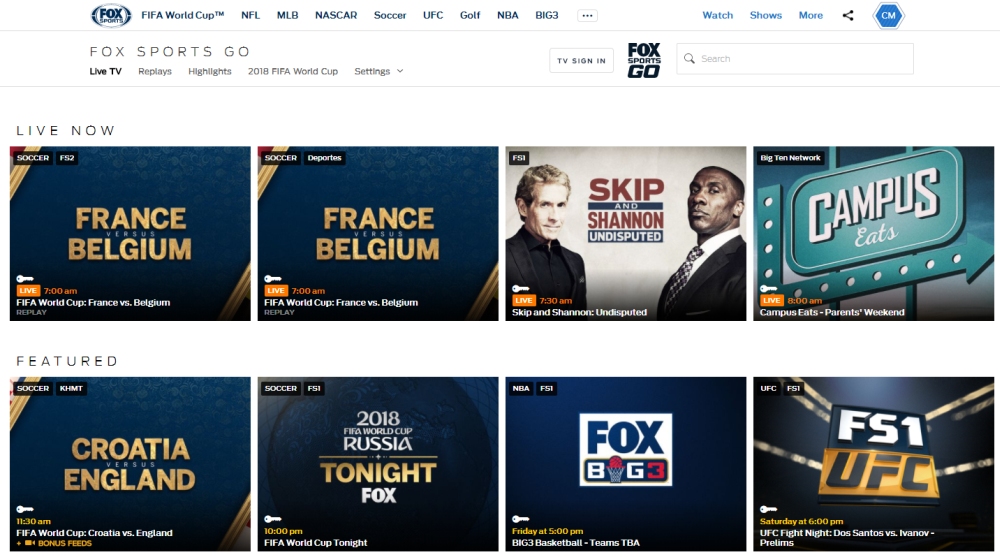 Using Fox Sports Go is generally a straightforward affair, but there are dozens of options at your disposal. Below we discuss the ins and outs of using Fox Sports Go on a variety of devices. We also include complete instructions for setting up Fox Sports Go and activating the service with your cable provider, so you can spend less time messing with configurations and more time catching up on your favorite teams.
30-days money back guarantee
Choosing the Best VPN for Fox Sports Go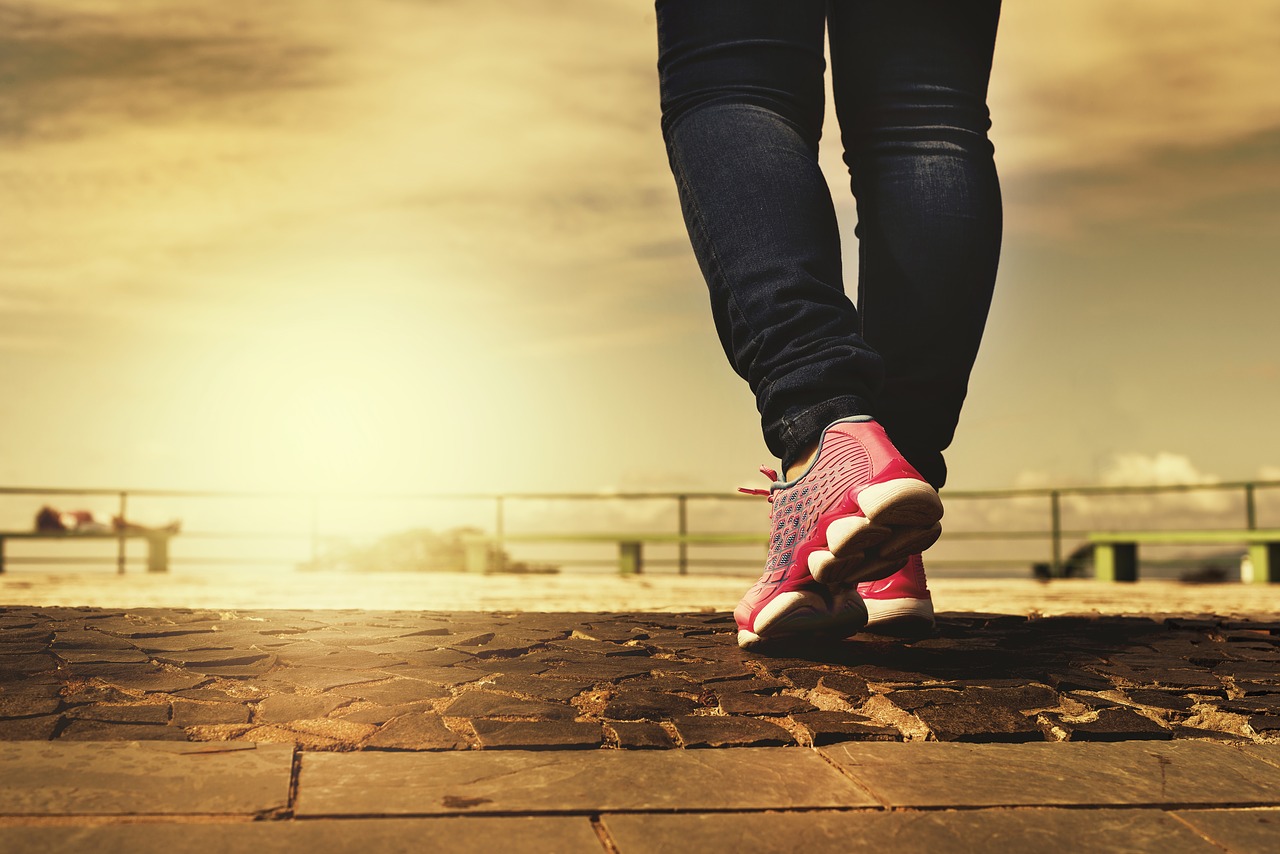 Finding the right VPN for any purpose can be a stressful experience. How are you supposed to make sense of all the technical details and untangle which VPNs deliver on their promises? We've narrowed the criteria down to the list below to help you choose the best VPN for the job.
Most Important VPN Features
The best VPNs strike a good balance between speed, security, and reliability. It's a tall order to fill, but not an impossible one. Using the criteria below we selected several recommended VPN services that are perfect for using with Fox Sports Go. Every single one delivers fast, reliable, and secure connections for users around the world.
Device support – VPNs have to run on all of your favorite devices, otherwise they can't protect your data.
Fast download speeds – VPNs can be slower than an unsecured, unencrypted internet connection. A good VPN works to offset that as much as possible.
Servers in the U.S. – A large server network is always a plus, but make sure your VPN has plenty of locations in the U.S. so you can access Fox Sports Go streams.
Unlimited bandwidth – Some VPNs restrict how much bandwidth you can use.
Zero-logging policy – Only use VPNs with a strict zero-logging policy.
Best VPNs for Fox Sports Go
To keep your data safe and secure, you should always use a VPN. Whenever you connect to the internet on a smartphone, tablet, PC, or streaming device, make sure your information stays secure with a good VPN running quietly in the background. Below are our top picks for the fastest, most secure, and all-around best VPNs to use while streaming sports with Fox Sports Go.
1 – ExpressVPN – Fast and User-Friendly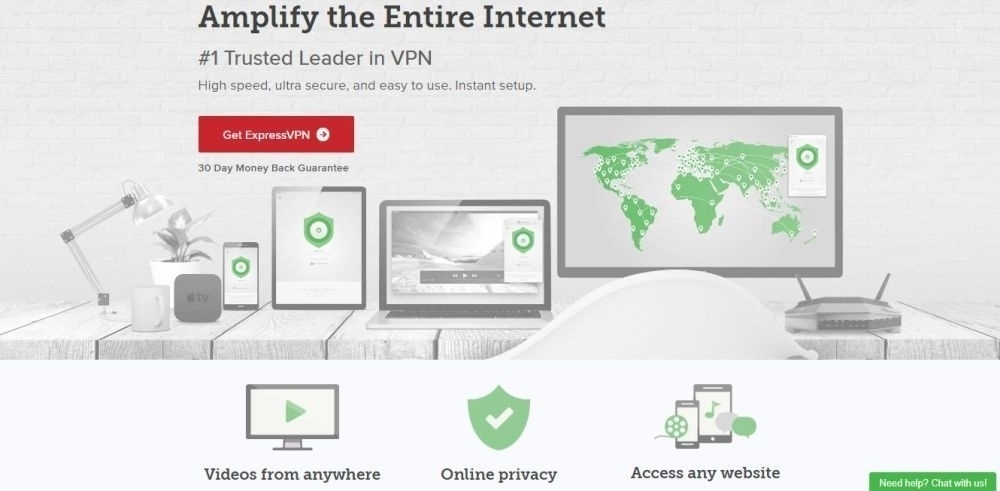 ExpressVPN is one of the fastest, most secure, and easiest-to-use VPNs around. The company puts a high priority on customer satisfaction, delivering just the right features to keep you safe online without sacrificing usability. It starts with the ExpressVPN network that features over 2,000 servers in 94 different countries, each delivering lightning fast connection speeds. Log on and start streaming your live sports content or World Cup matches without delay, all without sacrificing your online security!
ExpressVPN's extensive privacy features do a wonderful job keeping you safe online. Data is locked down with 256-bit AES encryption and is backed by a zero-logging policy on traffic, DNS requests, and IP addresses. DNS leak protection and an automatic kill switch also provide a reliable safety net in case of an accidental disconnect or other internet issue.
Need more information? Check out our full ExpressVPN review for the full scoop.
Pros
Unblocks US Netflix
Reliable and fast connections
Govt-level AES-256 encryption
No logs for personal data
Great support (24/7 chat).
Cons
Max 3 simultaneous connections
Priced slightly higher.
2 – NordVPN – Fast and Powerful Protection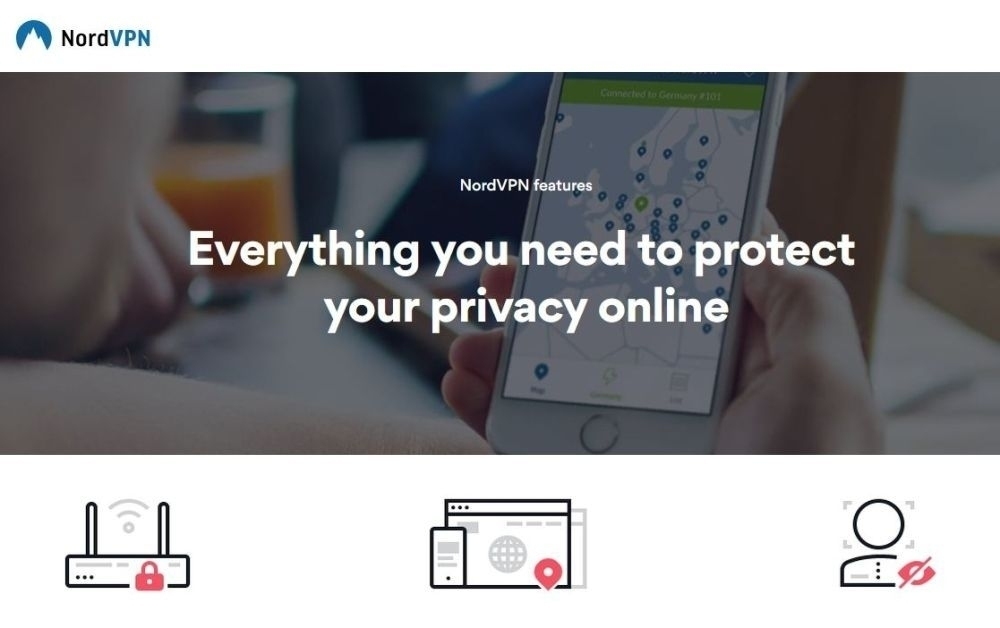 NordVPN has a strong collection of features that makes it the perfect VPN for watching live sports, online streams, and HD quality videos. The most impressive part of NordVPN is the size of the company's network. The list is constantly growing, but at the time of writing users have access to over 4,600 servers in 62 different countries, more than twice the nearest competition! You'll always be able to connect to a fast server anywhere in the world with NordVPN, and you'll get extra protection through unique double encryption and anti-DDoS services, as well.
Your activity is never recorded or shared with third parties while using NordVPN. The company provides a zero-logging policy that covers everything from bandwidth to time stamps, traffic to IP addresses. Backing these is 256-bit AES encryption on all data, an automatic kill switch, DNS leak protection, and a host of customizable encryption features.
Learn more about the NordVPN experience in our full NordVPN review.
Pros
Unblocks US Netflix, iPlayer, Amazon Prime and other streaming services
Most VPN servers with different IP addresses
Torrenting is explicitly permitted
"Double" data protection
Live Chat Support.
Cons
Sometimes slow in procesing refunds (but always do).
3 – CyberGhost – Fast, Secure, Safe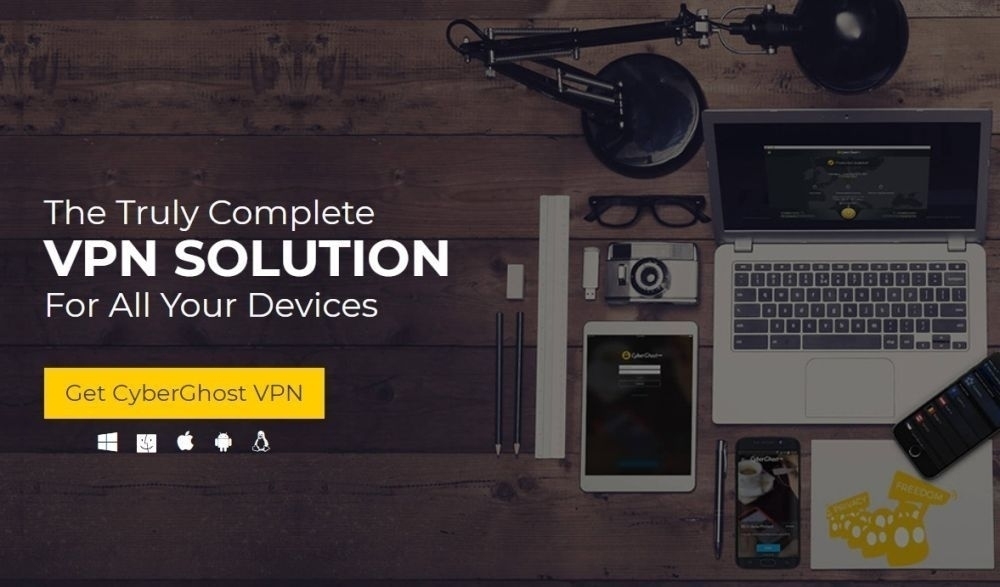 CyberGhost is a fast, friendly, and user-friendly VPN, and it's one of the most reliable services around. CyberGhost delivers incredible connection speeds no matter where you live, letting you connect and stream HD videos or live sporting events without encountering extremely long buffering delays. The company pulls this off thanks to a network of over 2,400 servers in 60 different countries, all with unlimited bandwidth access and unlimited server switching.
CyberGhost's foundation of privacy keeps you secure with 256-bit AES encryption on all data, a zero-logging policy on traffic, time stamps, and IP address, and both DNS leak protection and an automatic kill switch. All of these work together to hide your identity each time you connect and keep your data encrypted and secure so no one can see what you're viewing.
Learn more about CyberGhost's features in our complete CyberGhost review.
Pros
Unblocks US Netflix in App
Compatible with TOR
No leaks detected
Strict no-logging policy
45-day no-quibble money back guarantee.
Cons
Some streaming sites cannot be unblocked.
Get a 77% discount on CyberGhost's three-year plan, for payments as low as $2.75 per month.
Getting Started with Fox Sports Go
Fox Sports Go is available in a multitude of formats, including browser-based streaming and apps for smartphones and tablet devices. Getting started with the service means signing into a couple of accounts before you can start streaming, so choose your platform below and follow the instructions to begin.
Using the Fox Sports Go Website
Open a web browser and visit the Fox Sports Go website. Click the "Sign In" button at the top right corner of the screen and a dialog window will open. If you have an account with Fox Sports Go, you can enter your details here to sign in. Otherwise, enter an e-mail address and password in the boxes provided, then click the blue "Sign Up" button.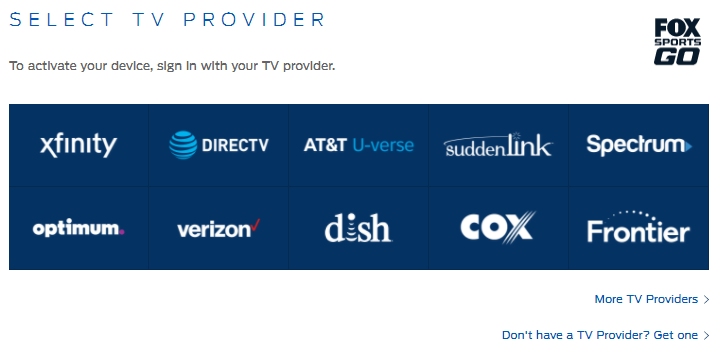 You can optionally skip this part of the sign-in process by clicking the TV Provider Sign In button at the bottom. You'll lose the ability to set your favorite teams and sync your information across devices, but it's a little quicker to use. There are also options for logging in with Facebook and other services, but it's usually better to create a standalone account to preserve data privacy.
After signing in, Fox Sports Go will redirect you to the cable provider login page. Choose your provider name from the grid, or click the "More TV Providers" if your cable company isn't on the list. The site will redirect you to your cable provider so you can log in using those details. Note this is completely separate from your Fox Sports Go account, so make sure you enter the right details.
After signing in with your cable company, you'll be redirected back to the Fox Sports Go site. Now you'll have full access to all the streaming content you like, from NFL highlights to MLB games, NASCAR, soccer, golf, UFC, and even the FIFA World Cup.
Using the Fox Sports Go Mobile Apps
The Fox Sports Go mobile app works in much the same way as the service's web presence. Instead of navigating in your browser window, though, you can tap through to streams on your smartphone or tablet. There are even Fox Sports Go apps available for Fire TV and other streaming devices!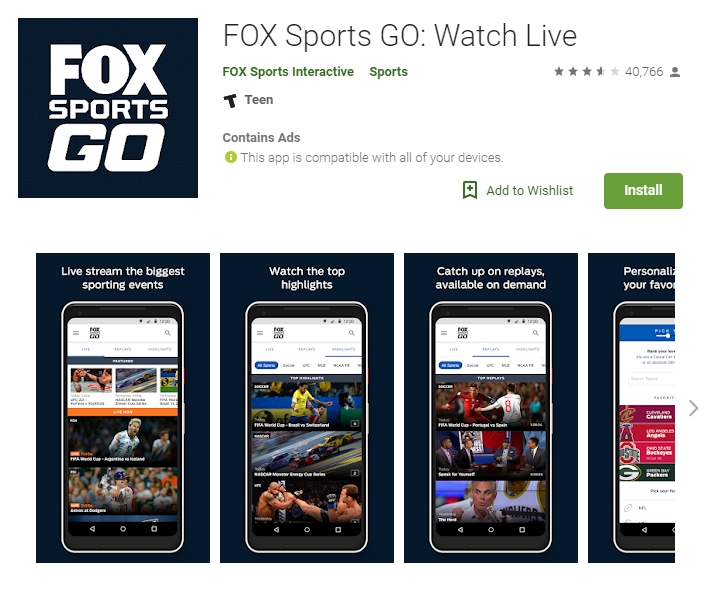 To get started, visit your device's app store and search for "fox sports go" in the box. The first result that should come up will be Fox Sports Go: Watch Live by the Fox Sports Interactive developer. Download the app and install it to your device. If you're on an Android device, be sure to accept any location permission requests the app displays, as this is required by legal restrictions before you can stream content.
Once you launch the app you'll see the main interface right away. You won't be able to stream anything without signing in, however. Click the Sign In button at the top, or tap any video to display the login screen. Like with the browser interface discussed above, you can skip this step if you like. You'll miss out on account and team syncing features, though, so you might as well complete it.
Enter your e-mail address and password to sign in or sign up to the service. You can also use Facebook or other social media accounts to join, but we recommend against that for privacy reasons. Afterward you'll be redirected to a TV provider login grid. Choose your cable provider from the list and sign in using those account details on the next screen. Note that this is different from your Fox Sports Go account, so be sure to enter the right information.
Once you complete your cable provider login, you'll be directed back to the Fox Sports Go app. Now you can pick and choose any video and start streaming without interruption.
Fox Sports Go on Other Devices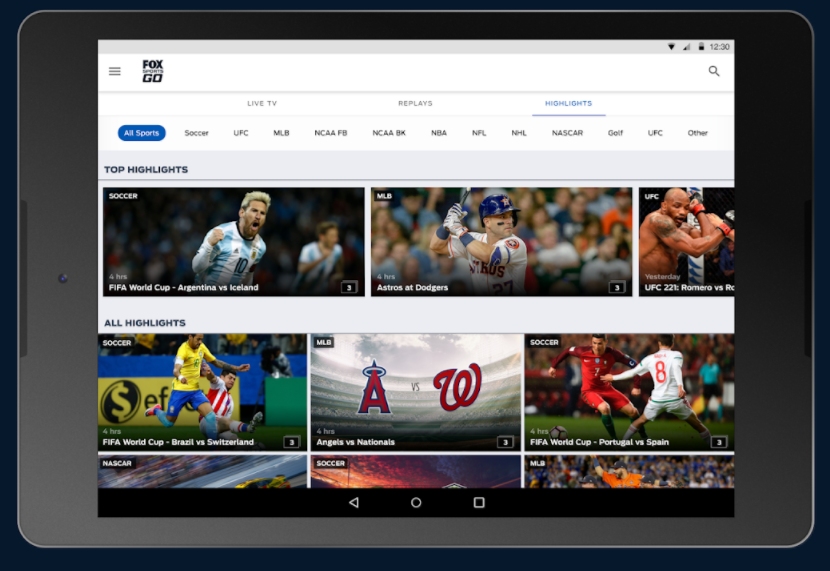 The Fox Sports Go app is available on a wide variety of devices, making it extremely easy to get started with. If you own any of the below devices, you'll be able to visit their respective app stores, search for Fox Sports Go, and download the correct app.
Android
Android TV
Apple TV
Fire TV and Fire Stick
Google Chromecast
iPhone and iPad
Kindle Fire Tablet
Windows 10
Windows Phones
Xbox
Streaming on any of these devices is largely the same process as described above. You'll need to set up a Fox Sports Go account to sync your preferences, then log in using your cable provider's details for full video access. Then it's simply a matter of choosing a video and enjoying free content.
Kodi and Fox Sports Go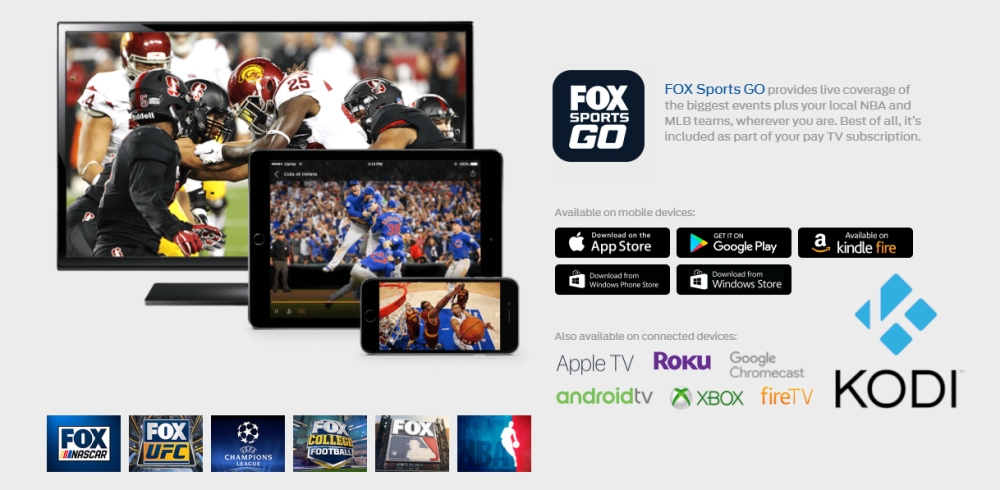 Fox Sports Go is great as a standalone app, but it's even more powerful when paired with the all-in-one media center Kodi. By installing the add-on to Kodi, you'll be able to watch Fox Sports Go on any device with a minimal amount of setup. Simply follow our suggestions below and you'll be ready in no time.
Installing the Fox Sports Go Add-on
Kodi's add-ons are divided into two categories: official and unofficial. The former includes everything in a single repository tested and approved by the Kodi development team. These add-ons are safe and legal, meaning you can install them and start streaming without fear. Unofficial add-ons sometimes bend the rules a little bit, which is why we always recommend using official content whenever possible.
Fox Sports Go is an official add-on for Kodi, making it 100% legal to use. It's safe to install, too, and only takes a few clicks to get things up and running. Use the steps below on any Kodi-enabled device and you'll be watching sports in seconds.
Run Kodi on the device of your choosing.
Go to the main menu, then choose Add-ons.
Click the open box icon and select Install from repository.
Scroll down and click Kodi Add-on repository.
Choose the Video add-ons category.
Search for your add-on by name. Fox Sports Go should be near the middle.
Install the add-on, then launch it from the main menu at any time.
Activate Fox Sports Go
The official Kodi add-on for Fox Sports Go sources content from Fox's TV Everywhere service. The app includes a variety of events ranging from NBA to NHL, MLB games, and a lot more. Like the other Fox Sports Go apps, you'll need to activate the add-on by pairing Kodi with a cable provider subscription. Once you do, you'll have the full run of Fox Sports Go anywhere you install Kodi.
Complete the steps below to pair the Fox Sports Go add-on with a cable provider subscription to activate it. Kodi will automatically prompt you to do this the first time you launch the app.
Copy the activation code from the Kodi window.
Visit foxsportsgo.com/activate
Enter your code, then select your cable provider.
You'll be redirected to the cable provider's login page.
Enter your details and sign in.
Once activation is complete, go back to Kodi and start streaming.
Conclusion
Fox Sports Go is one of the best ways to watch live sports streams online. The service is fast and free to use, provided you have a cable subscription, and it works with just about every device on the market. With the tips above you can get Fox Sports Go up and running in no time. Run into any technical issues? Get in touch with us in the comment section below, and we'll help you out.