We are reader supported and may earn a commission when you buy through links on our site.
Learn more
Roku vs Firestick Compared: Which One Should I Choose?
Both the Firestick and Roku deliver budget-friendly streaming services everyone can use. But which is right for me? Our Roku vs Firestick comparison will answer just that.
We're spoiled for choices these days, aren't we? If you want to stream a movie, there are dozens of apps you can use. If you want to watch an old TV show, you can usually find it in a few seconds. Watching media on our phones or computers isn't always the most convenient, however. Sometimes you want a smart, inexpensive streaming solution to get shows to your TV. That's where hardware like Fire TV Stick and Roku come into play.
The differences between Roku and the Firestick are subtle but important. If you need help deciding which hardware is best for you, Roku or Fire Stick, check out our complete guide below.
30-days money back guarantee
1. Streaming Options for Roku and Fire Stick
Both the Roku and Fire Stick were made to stream. Each offers a wide selection of channels and apps you can install, allowing access to a huge variety of content from across the web. Movies, TV shows, live sports, you name it, they stream it!
Streaming TV Shows
Need to binge watch a classic series? How about catching up on new shows or checking out a new pilot? Fire Stick and Roku both offer easy access to some of the most popular TV streaming services around. You can even get access to live channels!
Hulu
The TV-oriented subscription service offers a bigger variety of TV series than most of its competitors, all thanks to strong licensing deals with content distributors. Hulu has brand new shows released the day after they air, a decent selection of movies, and optional add-on content like Showtime and live TV. Hulu runs perfectly on both Roku and Fire TV, as well, so no matter which device you choose you'll be set for TV.
Sling TV
The "a la carte" TV streaming service lets you watch only the channels you're interested in. No weird packages or crazy upgrade schemes, just pick out your favorite content and pay for it, plain and simple. Sling TV is a staple on both Fire Stick and Roku. It's easy to use on both devices and runs smoothly even with HD content.
HBO Go and HBO Now
If shows like Game of Thrones are all you need, HBO's streaming apps are must-haves. Both the standalone service and the subscription companion app are available on Fire TV's appstore and Roku's channel browser. Prices are the same on both platforms, too, meaning there's practically no difference between the devices.
Movie Streams
If movies are your thing, both Fire Stick and Roku offer access to some of the biggest resources around.
Netflix
The biggest video streaming service out there has a strong presence on both Roku and Fire TV. In fact, there's very little difference between the app on either device. If you're familiar with the look and feel of Android's Netflix app, Fire Stick's version might be more comfortable to use. Otherwise, if Netflix is your main source for movies, either Roku or Fire TV is a great choice.
Amazon Instant Video
If you're an Amazon Prime subscriber, you get access to tons of free content on Amazon's Instant Video service. Movies, TV shows, foreign content, and so much more. New freebies are added on a regular basis, too, meaning there's always something new to watch. Even if you don't use Amazon Prime you can use Instant Video to buy or rent movies and TV shows at a fair price. The app works great on both Roku and Fire Stick, though a lot of people swear it runs a little faster on the latter.
Crackle
Are free movies more your thing? Crackle offers tons of free films, both new releases and classic. You'll need to sit through a few commercials before the movie's over, but hey, free is free, right? Crackle is available in almost identical formats for both Roku and Fire TV.
Other Streaming Channels
Neither Roku or Fire Stick stop with just the biggest streaming services. Along with the likes of HBO and Netflix, you'll also find apps for user-made videos, live streams, and so much more.
YouTube
The go-to service for all kinds of videos. YouTube is crammed with hundreds of millions of pieces of content, enough to keep you staring at the screen for the rest of your life. Roku has a clear advantage here, as YouTube is no longer available on the Fire TV platform. You can sideload YouTube on Fire Stick, of course, but it can take some time. On the other hand, Roku runs YouTube out of the box without any added installation required.
Twitch
Streaming live video games and eSports is becoming more and more popular as the years go by. Amazon-owned Twitch is the main platform for this, and the app is available on both Roku and Fire TV. The Roku version feels like it's a little more up to date than its Fire Stick competitor, even though both run just fine on either device.
Video Streaming Winner: Roku
Roku and Fire TV each offer an incredible variety of movie and TV channels, both free and subscription based. All the big ones are there, and dozens of secondary services are easy to install, too. Roku slightly edges out Fire Stick in this department, largely thanks to its bigger selection of third party channels. Browsing Roku's offerings can turn up some real gems!
Fire Stick vs Roku – VPN Selection
No matter what streaming device you use, keeping your data private and secure is a high priority. Which of the top tier VPNs work with which device, though, and which one gives you the most options?
Using a virtual private network is a different experience with Fire Stick or Roku. Since these devices aren't made to run a lot of apps, you'll often have to use secondary means to get the VPN working just right.
Things are a little bit easier with Fire TV. The device runs an operating system based on Android, which means you can sideload a VPN onto Fire Stick without too much hassle. Roku, on the other hand, doesn't support VPN installs, and there's no way to add them externally. For this device you'll need to set your VPN up with a router to protect your entire internet connection. It's not difficult, but the extra step can be frustrating.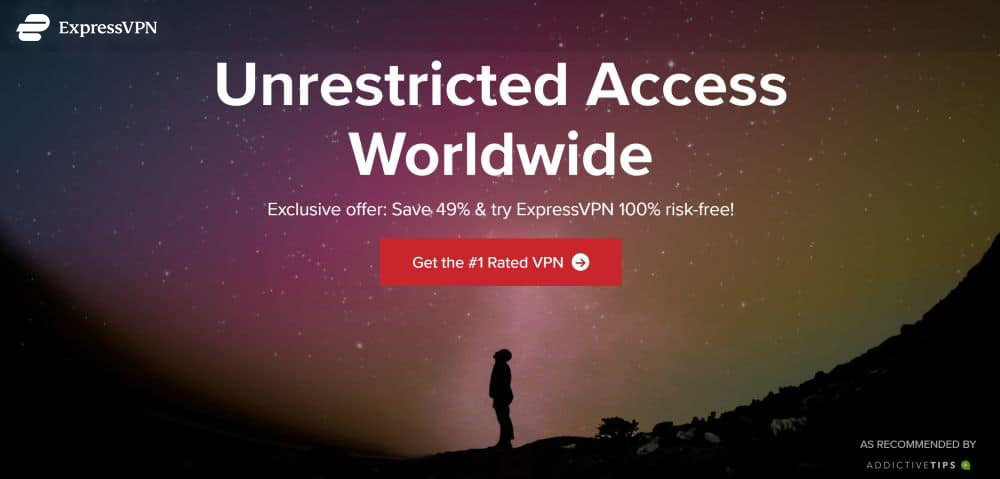 ExpressVPN is a fast, friendly, and secure VPN. With ExpressVPN you'll have access to hundreds of servers across 94 different locations, all of which are locked down with tough 256-bit AES encryption to keep it hidden from prying eyes. A thorough zero-logging policy on traffic, DNS requests, and IP addresses keeps information safe, and both DNS leak protection and an automatic kill switch ensure your identity is never compromised.
ExpressVPN has the clear advantage of offering a dedicated VPN app for Fire TV and Fire Stick devices. Once you sign up you can install it directly from Amazon's appstore, no need to sideload or root your device. ExpressVPN does support Roku protection as well, but you have to use the service with a third party rerouter. ExpressVPN walks you through the process, but it's more complicated than just clicking and installing.
Read our full ExpressVPN review.
Pros
Unblocks US Netflix
Super fast servers
Govt-level AES-256 encryption
Strict no-logs policy
24/7 Customer Service.
Cons
Slightly more expensive than some other options.
BEST OVERALL VPN
:
ExpressVPN is our top choice for media streaming
. The yearly plan gives you a 49% discount — 3 extra months FREE, for $6.67 a month! There's also an amazing 30 day money back guarantee, just in case you're not completely satisfied.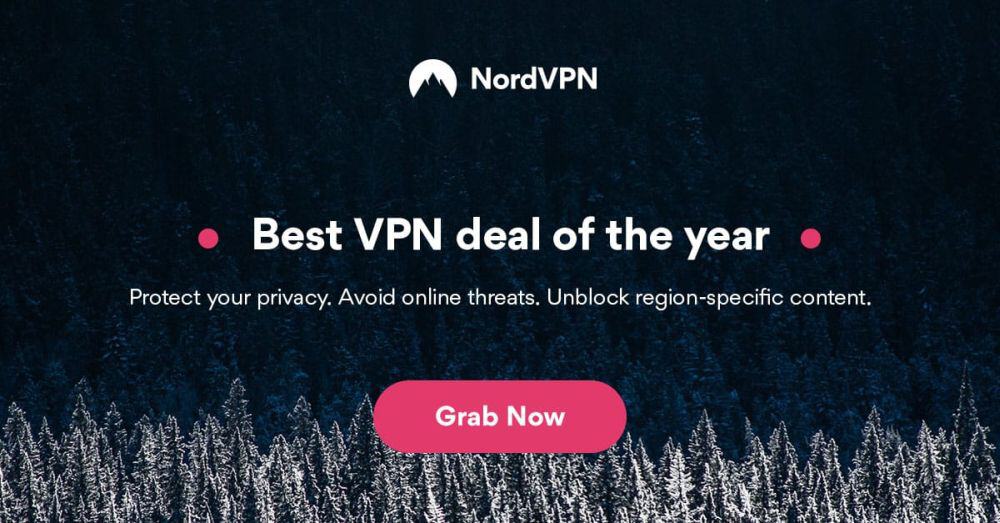 NordVPN is a stable, trustworthy, and reliable service with one of the largest networks in the industry, currently over 3,300 servers in 59 different countries! This huge selection gives you some unique features other VPNs can't offer, including double encryption, onion routing, and DDoS protection. NordVPN also provides a strict zero-logging policy on bandwidth, traffic, time stamps, and DNS access, along with an automatic kill switch, DNS leak protection, and 256-bit AES encryption.
Although NordVPN's speed and security are second to none, the service itself can be tricky to use with Fire TV and Roku. Dedicated apps aren't available on either platforms. To use it effectively, you'll need to install NordVPN on your router.
Read our full NordVPN review.
Pros
Servers optimized for unblocking Netflix
No bandwidth caps
2,048-bit SSL keys and DNS leak protection
No logs and encrypted connections for total privacy
30-day money back guarantee.
Cons
Automatic server selection can be unreliable
They can take 30 days to process refunds.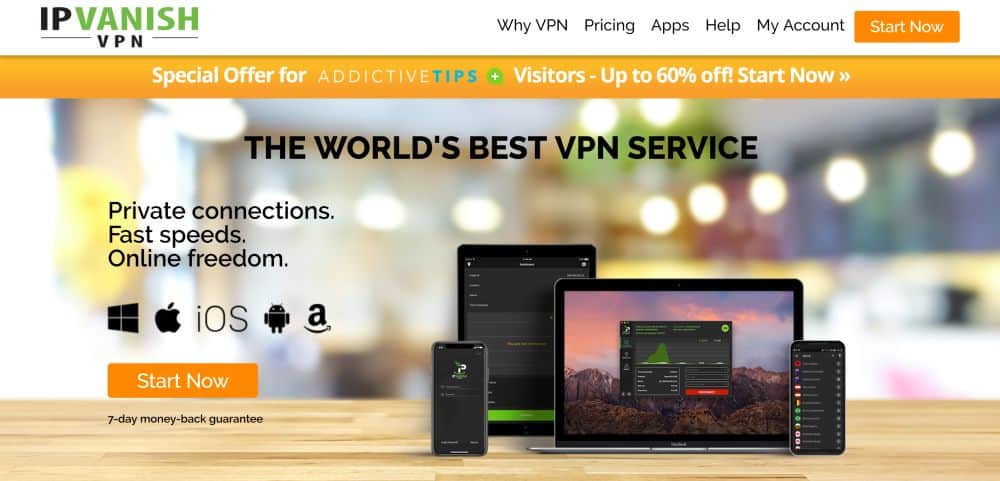 IPVanish combines speed and security into one of the best VPN experiences for any streaming device. The service delivers full access to 950 servers in 60 different countries, each one lightning fast and easy to use. Your data is kept secure with DNS leak protection, an automatic kill switch, and 256-bit AES encryption, and on top of that is a superb zero-logging policy that prevents information from falling into the wrong hands.
IPVanish is extremely easy to use with Fire TV and Fire Stick. All you have to do is sign up, install the app from the Amazon appstore, then you're set. Roku users will need to set IPVanish up with their router to get streaming protection.
Read our full IPVanish review.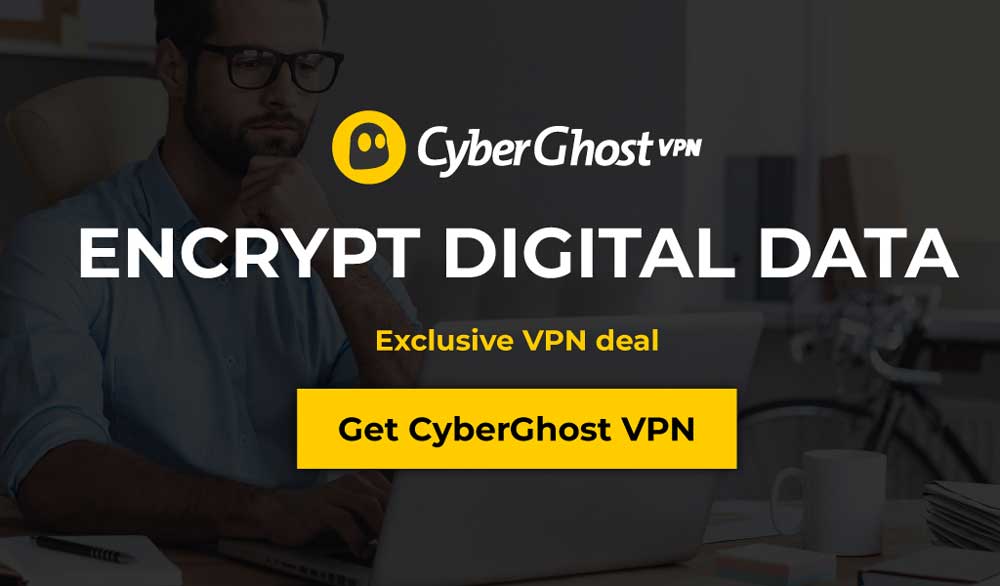 CyberGhost offers the perfect selection of online privacy features that keep you safe while surfing, streaming, and downloading. 256-bit AES encryption locks down your information from the very beginning, and a zero-logging policy on traffic, time stamps, and IP address ensures no data sticks around in server archives. Both DNS leak protection and an automatic kill switch protect your identity from accidental exposure, as well.
CyberGhost operates a large network of 1,320 servers in 60 countries, which is more than enough for your streaming needs. The downside is the service doesn't support Fire TV or Roku natively. To use it with your Fire Stick you'll need to sideload it manually, and to use it with Roku you'll have to install it to your router.
Read our full CyberGhost review.
Pros
Works with Netflix, iPlayer, Amazon Prime, Hulu
3,600+ servers in 55+ countries
7 simultaneous connections
Private: Strong no logs policy
24/7 Live Support.
Cons
WebRTC leak detected
Sometimes experiencing average speeds.
VPN Selection Winner: Fire Stick
Fire Stick is the clear leader in terms of overall security. The Android-based device can run several high quality VPN services without any problem. You can even install them straight from Amazon's appstore. To use a VPN with Roku, however, you have to resort to secondary setup procedures like router installs and MediaStreamer DNS rerouting, which isn't the most convenient solution. If security is a top priority, go with Fire Stick.
Hacking and Sideloading
Adding new, third party content to your streaming device is icing on the cake. Even though Roku and Fire TV offer a massive selection of services, there's always something new you can add to get even more use out of your device!
Running Kodi on Roku and Fire Stick
The most popular media center app in the world has to be Kodi. The free open-source software gives you access to such a massive variety of content it's hard to wrap your head around it. Kodi lets you stream live TV, watch sports from around the world, check out blockbuster Hollywood movies as they're released, and so much more.
Kodi doesn't natively support either Fire TV or Roku devices. Again, because Fire TV runs an Android operating system, you can sideload Kodi without too much hassle. With Roku you'll need to run Kodi on another device and mirror your screen, a process that works smoothly but requires added hardware.
Using Plex
Plex is a free media streaming service that's frequently compared to Kodi. Plex doesn't focus on add-ons or video sources, however. It's dedicated to getting your content from one device to another, like streaming movies from your PC to your TV. Plex is preferred by Roku members for getting access to external content, and the app works on Fire TV as well.
Sideloading Winner – Fire Stick
Both Fire Stick and Roku allow external installs. It's a little easier with Fire TV, however, since the device supports Android content by default. Roku simply can't compete with that kind of variety, making Fire Stick the clear winner.
Hardware and Price
Software and app considerations aside, which device is simply more powerful and more affordable, Fire Stick or Roku?
Model Differences
Fire Stick and Roku are more than just two devices. Each comes in a variety of flavors with different prices and features. Roku's stick streaming hardware is split into Express, Express +, the Streaming Stick, and the Streaming Stick +. Fire Sticks are more straightforward with a numbered set of releases. For the sections below, we'll compare Fire Stick's latest release with the regular Roku Streaming Stick, as both are roughly the same in terms of price and specifications.
Size Comparison
Although both Fire Stick and Roku are small, pocket-sized devices, the Roku is shorter and narrower than Fire Stick. That could make a real difference depending on your entertainment setup and travel plans. The Roku remote is also shorter than Fire TV's standard remote, though it is considerably chunkier.
Price
The Roku and Fire Stick are competitively priced at around $39-$49. You'll see a lot of variation depending on the store and model you're looking at. It's easy to find new models available at the same price, so there's really no functional difference between the two. If HD streams aren't a top priority, you can even get cheaper Roku devices at around $29.
Speed
Fire Stick and Roku are about equal in terms of actual specifications. The Fire device does have a faster processor and a lot more storage, however, which is good if you plan on installing a lot of third party apps. Both devices play HD videos flawlessly and have lag-free interfaces.
Smartphone Apps
Companion apps for Android and iOS devices are great ways to extend your streaming hardware's functionality. Both Fire Stick and Roku are supported by several third party remote apps along with an official bluetooth and Wi-Fi enabled remote app.
Hardware and Price Winner: Tie
As you can see below, the Fire Stick and Roku Streaming Stick are almost even in terms of hardware specs. There's practically no difference between the navigation speed or video streaming abilities, either. For this category, there's no clear winner.
| | | |
| --- | --- | --- |
| | Fire Stick | Roku Streaming Stick |
| Size | 0.5 x 3.4 x 1.2 inches | 0.5 x 3.3 x 0.8 inches |
| Weight | 1.1 ounces | 0.6 ounces |
| Video Output | 1080p | 720p, 1080p |
| Remote | Voice remote & apps | Voice remote & apps |
Fire Stick vs Roku – How to Decide
Still on the fence as to which device is right for you? It's not an easy decision, both pieces of hardware are great at what they do. If comparing the features hasn't helped, use the sections below to make your final decision!
Get a Fire Stick If…
You enjoy sideloading content, you want to play games on your TV, or if you can't live without Amazon's dedicated video streaming service.
Get a Roku If…
You want a variety of free third party channels, you want more hardware options, or you just really need YouTube on your streaming device.
Conclusion
Fire Sticks and Roku streaming sticks are incredibly convenient devices. Either one gives you access to more movies and TV shows than you could ever hope to watch. Deciding which one is best for you comes down to preference. Try one out and see what you think. Both have a low price tag, so there's no harm in trying them both, either!