We are reader supported and may earn a commission when you buy through links on our site.
Learn more
How to Get YouTube on Firestick and Fire TV
In early 2018, Google officially pulled support for the Fire TV version of the YouTube app. The company cited an ongoing business rivalry with Amazon as the reasoning behind the action. Fire TV owners booted up their YouTube apps only to see a message from Google stating they could no longer watch content on their current device. Nothing they could do about it, either. Just sigh and move on.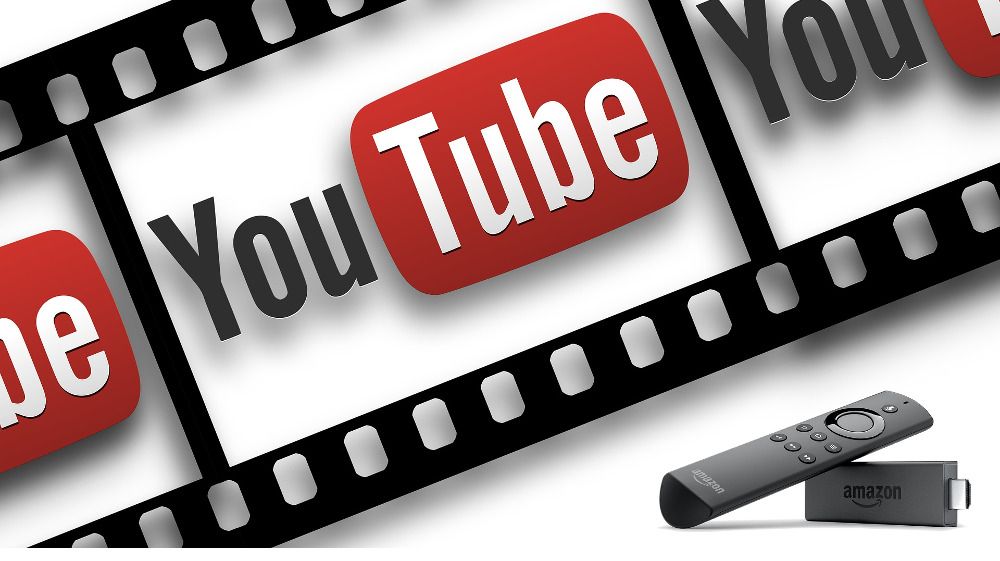 That's not entirely true, however. YouTube may not be available on Fire TV's official channels, but the device is still based on Android, one of Google's biggest projects. This means there are countless ways to access the app on Fire TV, you just have to be willing to put in a little work beforehand. Keep reading for some of the safest and easiest methods to get YouTube on Fire TV.
30-days money back guarantee
Keep Your Activity Hidden with a VPN
Worried about ISPs, hackers, and government agencies watching your online activities? With the right VPN, you don't have to. VPNs, or virtual private networks, work quietly in the background to secure your information and identity at all times. VPNs encrypt data leaving your device, including PCs, smartphones, and Fire TV, making it impossible for anyone to see what you're streaming or which websites you visit. With a VPN you can surf, browse, and stream without worry.
VPNs also unlock a variety of extra features, including the following.
Protect your smartphone or Fire TV while traveling and using hotel Wi-Fi.
Watch movies and TV shows from other countries with your Fire TV.
Break through censorship and geo-restriction barriers in an instant.
Prevent ISPs from artificially slowing down your internet speeds.
IPVanish – The Best VPN for Amazon Fire TV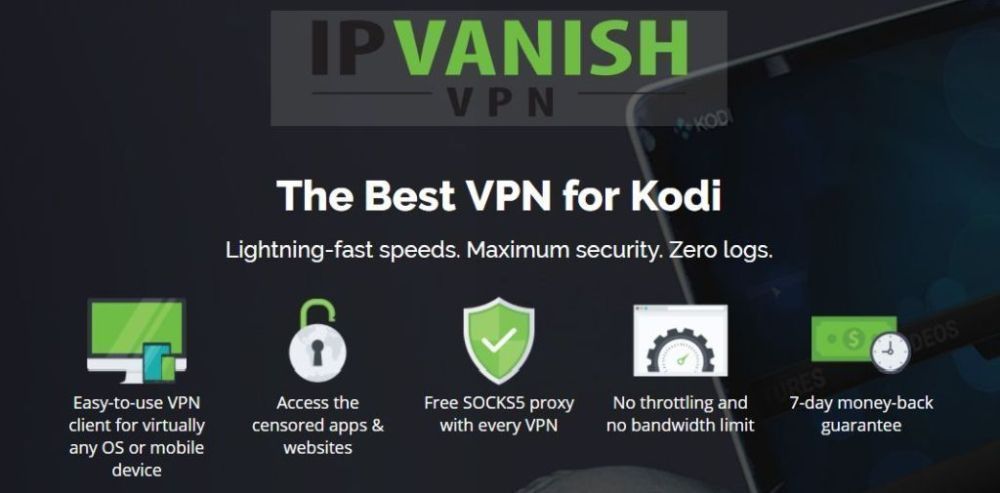 IPVanish has the perfect set of features to use with Fire TV. The software is fast, lightweight, and easy to install from the appstore. It offers DNS leak protection and an automatic kill switch, as well, both of which help lock down your identity. IPVanish runs over 950 servers in 60 different locations around the world, all of which are lightning fast and lag-free. You'll even get to take advantage of unlimited bandwidth, no restrictions on torrent or P2P traffic, and full 256-bit AES encryption at all times!
Try IPVanish with our EXCLUSIVE deal! Sign up and score a 60% discount on yearly plans, only $4.87 per month. You can even use the seven day money back guarantee to try before you buy.
How to Get YouTube on Fire TV
Google may have abandoned Fire TV, but YouTube is far from gone. With the methods below you'll be able to access YouTube's nearly infinite content and stream anything you like, right on your Fire TV device.
Method 1 – Access YouTube via Browser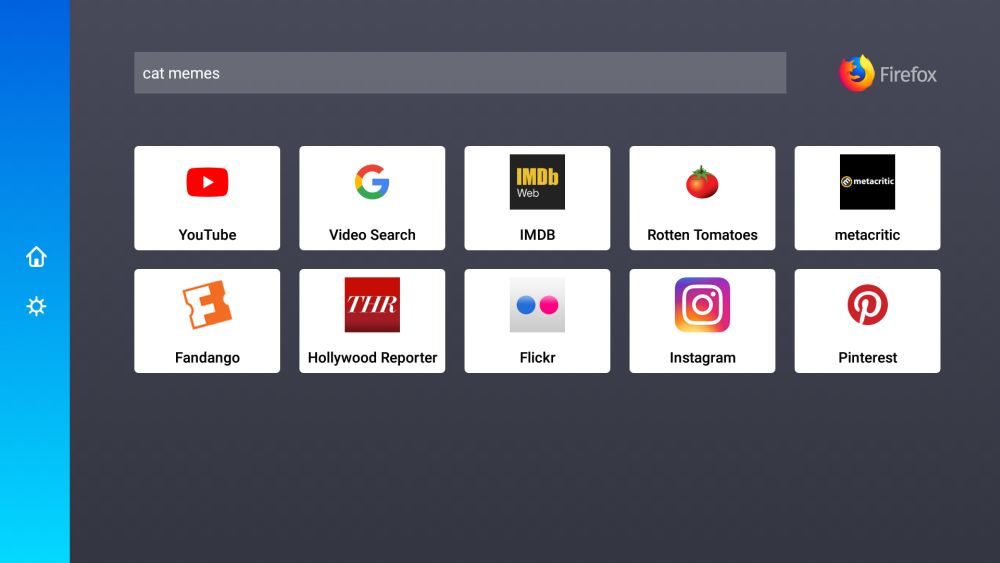 The YouTube app may not work on Fire TV devices, but do you know what does? The YouTube website! Fire Sticks aren't exactly built for running full-fledged browsers, but you can still fire it up and access the occasional video without too much trouble. Follow the steps below to install a free browser and access all the YouTube content you like.
Start up your Fire TV and make sure it's connected to the internet.
Go to the Fire TV appstore and search for a browser. We recommend Firefox for Fire TV, as it's easy to use and works well with YouTube.
Install the browser, then launch it right away.
Navigate to youtube.com, search for a video, then start watching!
Optionally, you can sign into your YouTube account via Firefox to watch your playlists with ease.
Method 2 – Install via apps2fire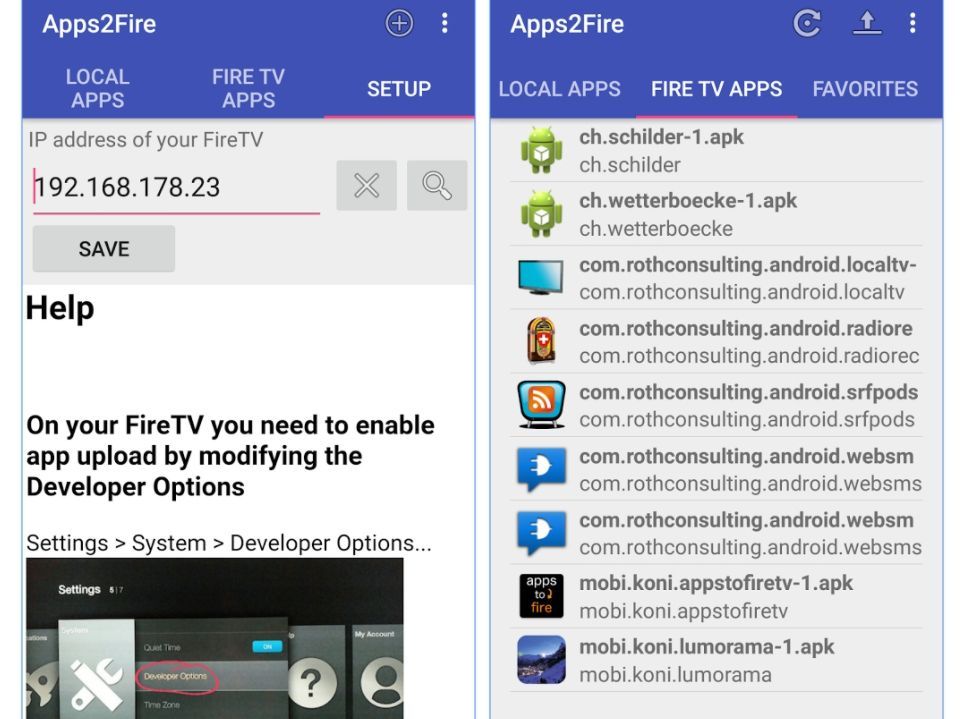 Using apps2fire is by far the safest, fastest, and easiest method of installing YouTube on Fire TV. The app is a free third party download from Google Play, and all it does is copy content from one device to another. You'll need a separate Android phone or tablet to use apps2fire, and both it and your Fire TV should be connected to the same Wi-Fi network. Once that's ready, simply install the app, then send YouTube to your Fire TV, easy!
On a separate Android device from your Fire TV, install apps2fire. Make sure it's the official one developed by Koni, not one of the knockoffs.
Make sure you have the YouTube app installed on the same device. It should be pre-installed on most hardware.
Run apps2fire and let it create a list of your local installs.
When the scan is complete, slide the menu left and tap Setup.
On your Fire TV, go to Settings > About – Network and write down the IP address.
Back in apps2fire, enter your Fire TV's IP address and tap "Search Fire TVs".
Go to the Local Apps tab and scroll down to YouTube.
Tap the icon, then select "Install" when the window opens.
After a moment, YouTube will upload to your Fire TV and install. This can take a few minutes depending on the speed of your internet connection.
Head to your Fire TV's main interface and start streaming!
Method 3 – Use adbLink to Sideload YouTube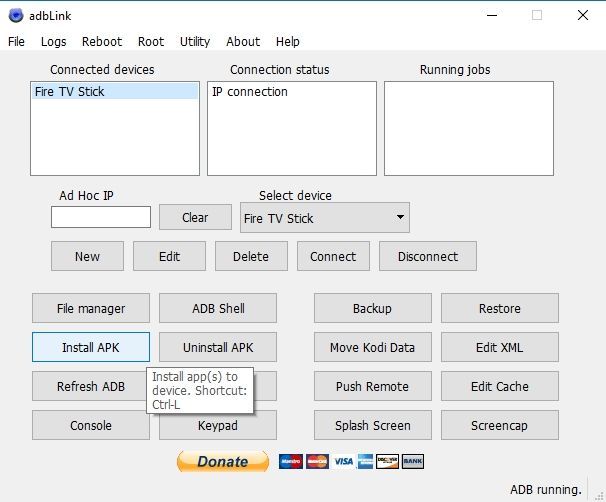 adbLink is easy to use once you get the hang of it, but as far as sideloading YouTube is concerned, it poses more risks than some of the above methods. You need direct access to an apk to install through adbLink, and because Google doesn't release a version of YouTube in a raw apk file, you have to find it elsewhere. This can open you up to fake apps, so we advice caution before going down this route. The link we provide below was safe at the time of writing, but that could change without our knowledge. Use a method above if you can, as they're faster and much safer.
If you're ready to use adbLink to install YouTube, just follow the steps below.
On your PC, visit the APKMirror site.
Type "YouTube" into the search box. Check the topmost result that says it's "by Google LLC".
Click the download button next to the appropriate search result, then scroll down and grab the latest apk.
Save the YouTube apk file somewhere easy to access, like your desktop.
On your Fire TV go to Settings > About – Network and write down your device's IP address.
On your PC visit the adbLink website, download the program and install it.
In adbLink click "new" next to the devices box and add your Fire TV Stick.
In the next window, type a unique description and the IP address of your Fire TV Stick.
On adbLink's main screen, click the "Install APK" button, then navigate to YouTube's apk file.
adbLink will automatically install the app to your Fire TV device. It may take a few minutes, depending on your Wi-Fi speed.
When the process is complete you can access YouTube from your Fire TV's main menu.
Method 4 – Sideload YouTube with Downloader
Downloader is one of Fire TV's better sideloading apps. It's free, it's laughably simple to use, and it works no matter what you're trying to install. The catch is you need direct access to an apk for it to work, which is the file format used by Android apps. Google doesn't release an official apk for YouTube, which means you have to find it through alternate means. This can be scary or downright dangerous if you use the wrong apk sources. We strongly advise you to use one of the other sideloading methods if at all possible. The source we provide below is reliable at the time of writing, but that could change without our knowledge.
Follow the steps below to download the YouTube apk, install Downloader, and sideload YouTube onto your Fire TV.
On your PC, visit the APKMirror site.
Type "YouTube" into the search box. Check the topmost result that says it's "by Google LLC".
Click the download button next to the appropriate search result, then scroll down and grab the latest apk.
Save the YouTube apk file somewhere easy to access, like your desktop.
Use a cloud storage service or a temporary file host like EmpireBox to save the apk on the web.
Copy the direct apk URL and keep it handy.
Open the Amazon appstore on your Fire TV.
Search for Downloader and install the program.
Run Downloader and type the URL from above into the box. It must be a direct link ending with .apk in order to work.
Downloader will grab the file, then store it in its dedicated Files section.
Install YouTube through Downloader's interface.
Method 5 – Use Kodi's YouTube Add-on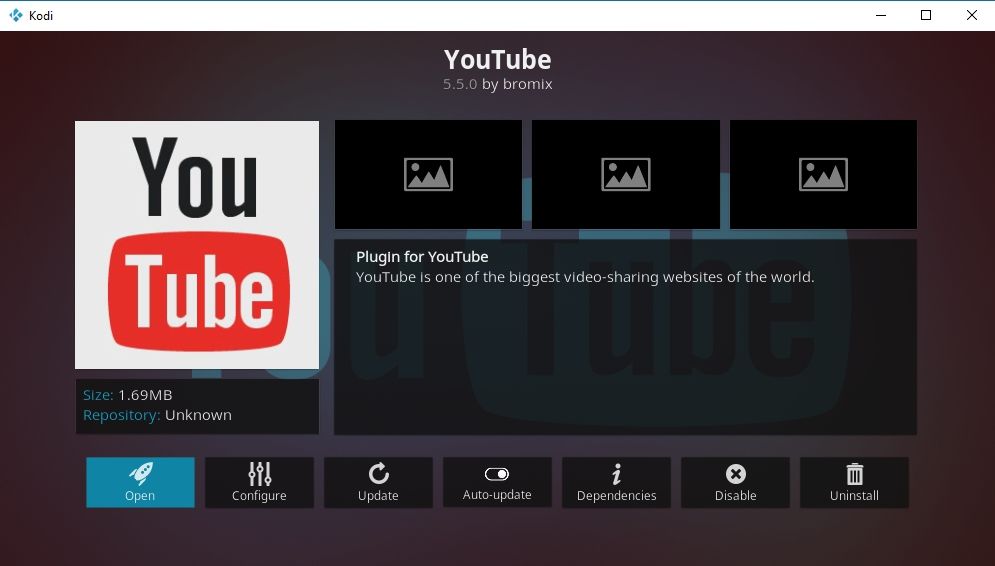 Here's a clever solution to Fire TV's YouTube problem: Kodi! The open-source media center software offers a convenient platform for installing all kinds of content, everything from Vimeo videos to live sports and broadcast TV. There's also a YouTube add-on made especially for Kodi, and it works like a dream on Fire TV. Getting it installed takes a few more steps than the methods above, but having Kodi access will give you a lot more than cat videos and ice bucket challenges.
To begin, you'll need to install Kodi on Fire TV. This is a simple sideloading process that shouldn't take too long. Follow our guide on installing Kodi on Fire Stick devices, then continue below once you're ready.
With Kodi on your Fire TV, all you need to do is install the YouTube add-on. It's an official extension, so you don't have to hunt for repositories or anything like that. Just follow the steps below.
Start at Kodi's main menu, then choose Add-ons.
Click the open box icon and select Install from repository.
Open the Kodi Add-on repository.
Enter the Video add-ons folder.
Scroll down and select YouTube.
Click the Install button.
After a moment you can access the add-on from the main menu.
Now you can simply run Kodi and stream YouTube videos from there, neither Amazon nor Google can do anything about it!
Problems Sideloading YouTube?
Sideloading is pretty simple, but there's always a chance things can go wrong. If you run into issues trying to get YouTube onto your Fire TV, they can likely be solved with the advice below.
Allow Unknown Sources
The Fire TV operating system comes with a built-in option that disables external installations. If you enable it, however, sideloading is a breeze. Follow the quick steps below to prepare your Fire TV.
Go to your Fire TV Stick's settings page located at the top of the home menu.
Scroll right and choose Device
Move down to Developer Options
Set Apps from Unknown Sources to ON.
Accept the warning message about installing external apps.
Can't Connect to Fire TV
If you're using a separate device to assist in sideloading, such as adbLink or apps2fire, you may encounter an issue relating to Fire TV connections. Sometimes it won't connect, sometimes it will but then immediately disappear. Either way, you should make sure both devices are connected to the same Wi-Fi network in your home. Many routers automatically set up a guest network or create different connections at different broadcast strengths. Check each device to see which network it's using, then try sideloading again.
Is it Safe to Sideload?
Sideloading is perfectly safe for both Fire TV and Fire Stick devices. It doesn't require any sort of hardware hacking or operating system manipulation. You don't have to install weird software or disable any important safety measures. All sideloading does is allow you to install apps that normally aren't available through Amazon's built-in appstore. That's it. You can even remove sideloaded apps using the Fire TV's own uninstaller, just in case you're not happy with the results.
Conclusion
YouTube may be gone from Fire TVs, but it's far from inaccessible! Through some clever workarounds and the right sideloading methods, anyone can quickly regain access to their favorite video streams. It's safe, it's fast, it's easy, and it's surprisingly convenient, too.
For a slightly different approach, you might consider our top alternatives to YouTube!
Know of any other hacks for getting YouTube on Fire TV? Let us know in the comments!