We are reader supported and may earn a commission when you buy through links on our site.
Learn more
Best Alternatives to YouTube in 2021
YouTube is a true streaming giant, but it's definitely not the only game in town. Today, we run down the top alternates to YouTube, in the hopes of rounding out your menu of streamable content. You'll learn about the pros and cons of each, and how to get the most out of any streaming platform in conjunction with a VPN.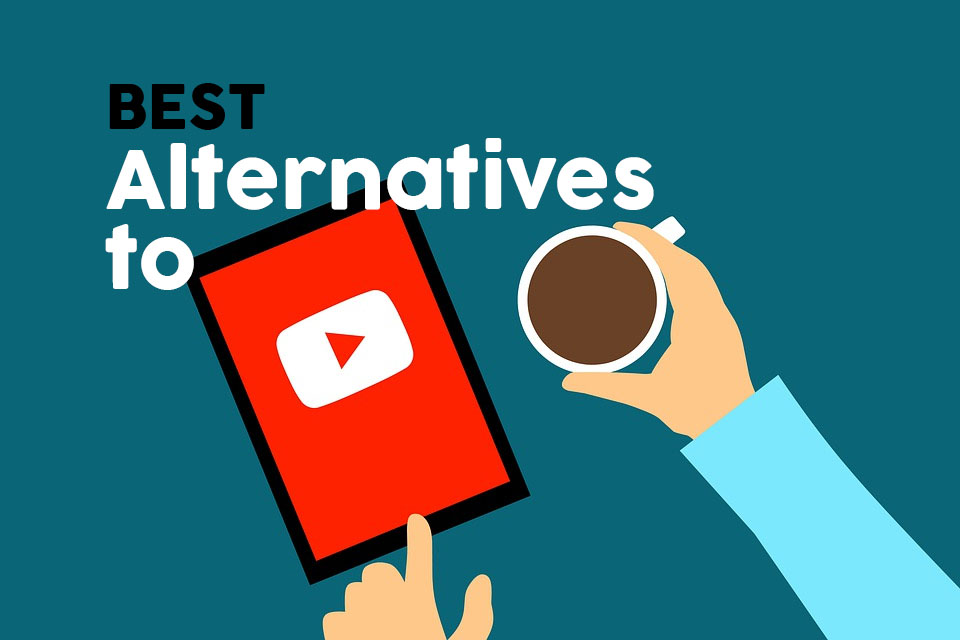 YouTube is one of the most popular sites on the internet. With millions of hours of video available to watch, and free accounts for anyone who wants one, it has become the dominant force in online video hosting. Whether you're looking for a specific video to watch or you're just browsing to find some fun new content, YouTube is going to be your first port of call. Videos can be hosted in high quality, captions and subtitles are supported, viewers and creators can both make playlists, and the potential audience is huge.
However, there are many problems with YouTube. From commenters who are regarded as some of the worst and most toxic on the internet, to unclear and patchily enforced monetisation rules, to outdated tools for issues like channel management and moderation, there are plenty of areas in which many people feel frustrated with YouTube. Creators often complain that YouTube is the biggest platform for video hosting by far, so they are obliged to host their content there, even if the site is difficult to use and has many problems.
30-days money back guarantee
Why Are People Upset with YouTube?
The latest issue that has upset many YouTube users happened last year, when the site attempted to put restrictions in place to prevent creators gaining ad revenue from inappropriate content. The idea was that inappropriate videos, such as those containing hate speech, could still be hosted on the site but would be 'demonetised', meaning that ads would not be shown on them and therefore they would generate no revenue. This was a fine idea in theory, but in practise the criteria used to judge what was an inappropriate video were far too broad and were not well applied. Lots of perfectly reasonable videos – from LGBT youth discussing their experiences to regular tutorials or guides with no explicit content – were demonetised with no explanation, and this problem is still ongoing. YouTube support is notorious for being almost impossible to contact and for patchy enforcement of their own standards.
This has been the last straw for many creators and viewers too: now lots of people are looking for a different site which they can use for hosting and viewing video content. Unfortunately, due to both YouTube's dominance and the expense of hosting videos, there are not many sites which can compete in this market. But there are a few sites, both old and new, which can be used for hosting video content. If you're sick of YouTube or you just want to check out some new video content, then look through these sites which we have dubbed the best alternatives to YouTube.
Understanding Geo-Restriction
Before we start talking about the video hosting sites we're going to share with you, you may want to consider investing in a VPN for your device. The problem is that video hosting sites are bound to honour the laws of the country that you access them from, meaning that people in different countries will get a different experience. In Germany, for example, the infamous music industry body GEMA prevents video hosting sites from letting their users access music videos or any video that uses one of their copyrighted songs in the background. This content has to be blocked in Germany, meaning that if you try to visit a video hosting website to watch, say, a Nicki Minaj video, you'll find that it is blocked and you can't watch the video. A huge swath of video content is not available to stream in Germany for this reason.
Even worse are countries which block content from video sharing sites for hosting content which is critical of the government, such as Libya, Malaysia, or Turkey. Some countries have gone so far as to block sites like YouTube altogether, like China, Pakistan, and Syria. These countries enforce censorship by blocking access to video content for their citizens.
Use A VPN to Access Streaming Content Anywhere
A VPN works by encrypting the data that your device sends over the internet, and then directing that data to a server which is run by your VPN provider. This server can be in another country, and good VPN providers will have servers all over the world for you to connect to. When you connect to a server, the encrypted data is sent there to be decrypted before being sent on to its original destination. When the decrypted data is sent on, it appears to the websites which you are accessing that you are located where the server is, rather than where you actually are.
The upshot of this is that you can be in a country with heavy restrictions on video content, like Germany, and then connect to a server in a country with better access to video content, like the UK. Then when you visit YouTube or another video sharing site, you'll see the UK version of the site with all of the available content there for you to watch, instead of the highly restricted German version of the site. This means you can watch any of the videos that you want, even from a country with restrictions on accessing video content.
NordVPN – Best VPN for Streaming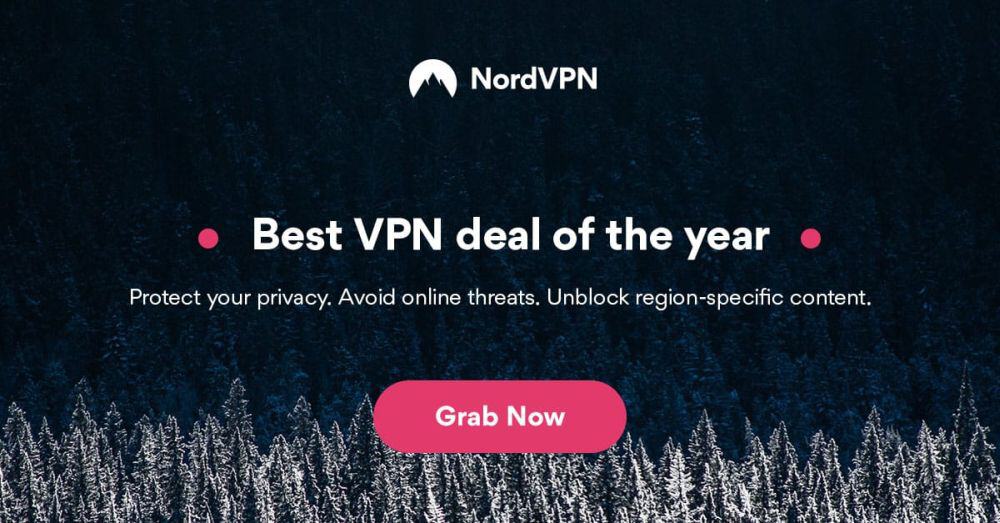 If you regularly use the Internet for YouTube streaming, gaming, downloading, or really anything at all–the single best investment you can make is in a VPN. And NordVPN leads the pack in a very crowded field of contenders–and has arguably done so for the better part of a decade.
Rather than resting on their laurels as top dog, NordVPN is constantly redefining what a VPN provider can–and should–do. For example, they've completely done away with any limits on bandwidth, speed caps, sever switches, or even traffic type. This means on NordVPN's network, you're free to stream in HD or 4K all you like–they'll never impose artificial limits. This is in stark contrast to your ISP, which tracks your activity and throttles your connection back when they deem you've eaten up too much bandwidth.
But NordVPN has an answer: encryption. Namely, 256-bit AES encryption via the super-fast NordLynx protocol. It blocks out any third-parties attempting to access your traffic, and makes it impossible to target you with throttling, cyber attacks, or anything else designed to ruin your streaming fun. Every one of their 5,800 servers in 59 countries comes standard with this level of protection, letting you "spoof" your virtual location to any corner of the globe, thereby unlocking tons of international content normally unavailable due to geoblocks.
Finally, NordVPN never logs your activity, legally enshrining your anonymity in company policy.
Read our full NordVPN review.
Pros
SPECIAL OFFER: 2-yr plan (68% off - link below)
Over 5,400 servers in 61 countries
No IP/DNS leaks found
Strict zero logs policy on both traffic and metadata
Money back guarantee policy.
Cons
Some servers can be slow and unreliable
Apps can sometime be slow to connect.
Top-Recommended Alternatives to YouTube
Now we're ready to move on to the recommendations for video hosting sites that make good alternatives to YouTube.
1. Vimeo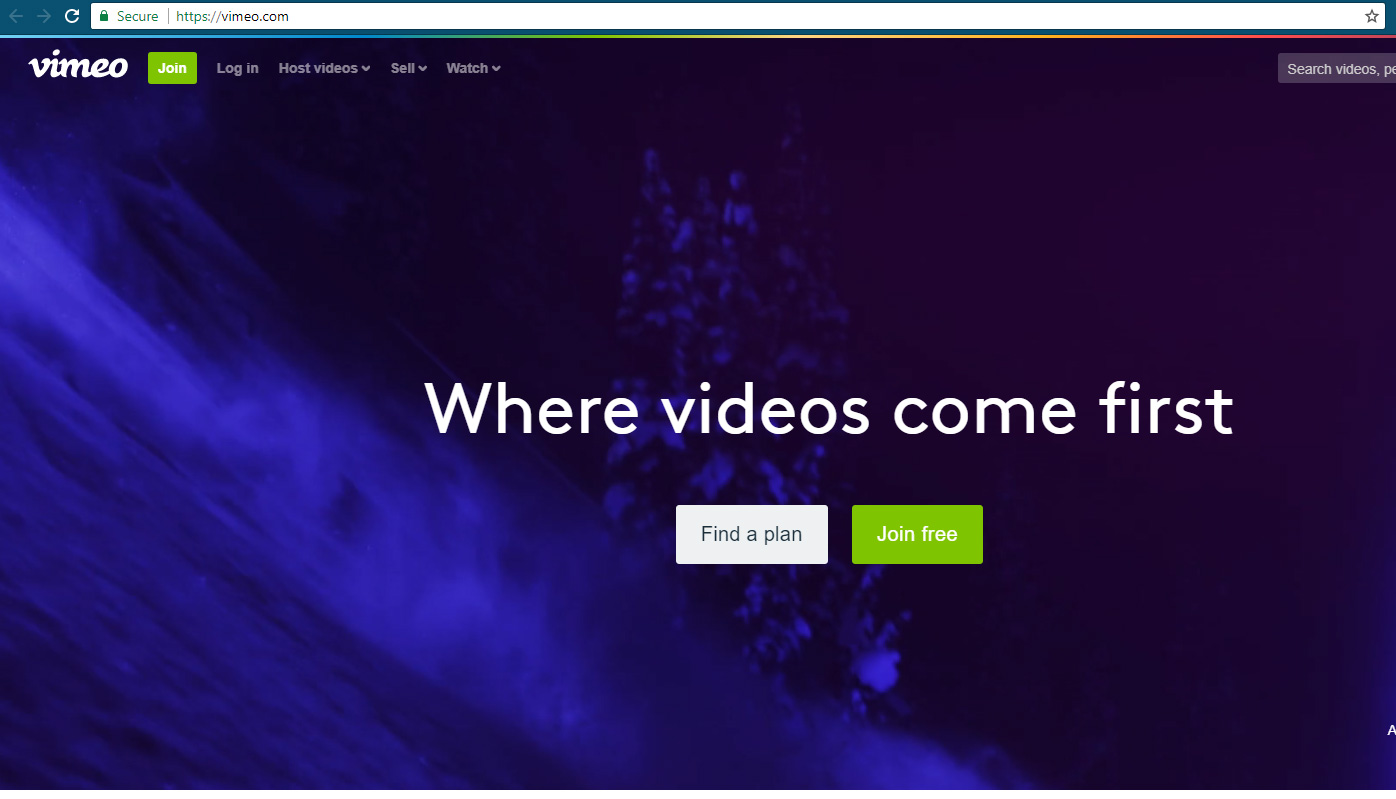 Vimeo is a video hosting site that tends to have higher quality videos than other sites. There is a lot of artistic content, like music videos from lesser known bands, fashion and beauty content, and small independent films or documentaries. Rather than the sheer scale of YouTube, Vimeo curates a more specific experience, with handpicked recommended videos on the front page and a lack of ads on the videos. It doesn't have a lot of recommended similar videos or obnoxious comments or complicated playlists systems, opting for a clean and minimal user experience. If you are looking for commercial content like movies trailers or pop songs then this site is not the best place to go. However, if you are looking for more independent content in a tasteful site, then Vimeo is great.
For creators, there are some limitations. There is a weekly 500MB upload limit, which can be upgraded to 5GB with a paid plan. This has the advantage of cutting down on spam and low quality videos, but it means that creators can't upload regularly. This is the perfect platform for someone who wants to upload occasional high quality video with an indie feel.
Website: https://vimeo.com/
2. Daily Motion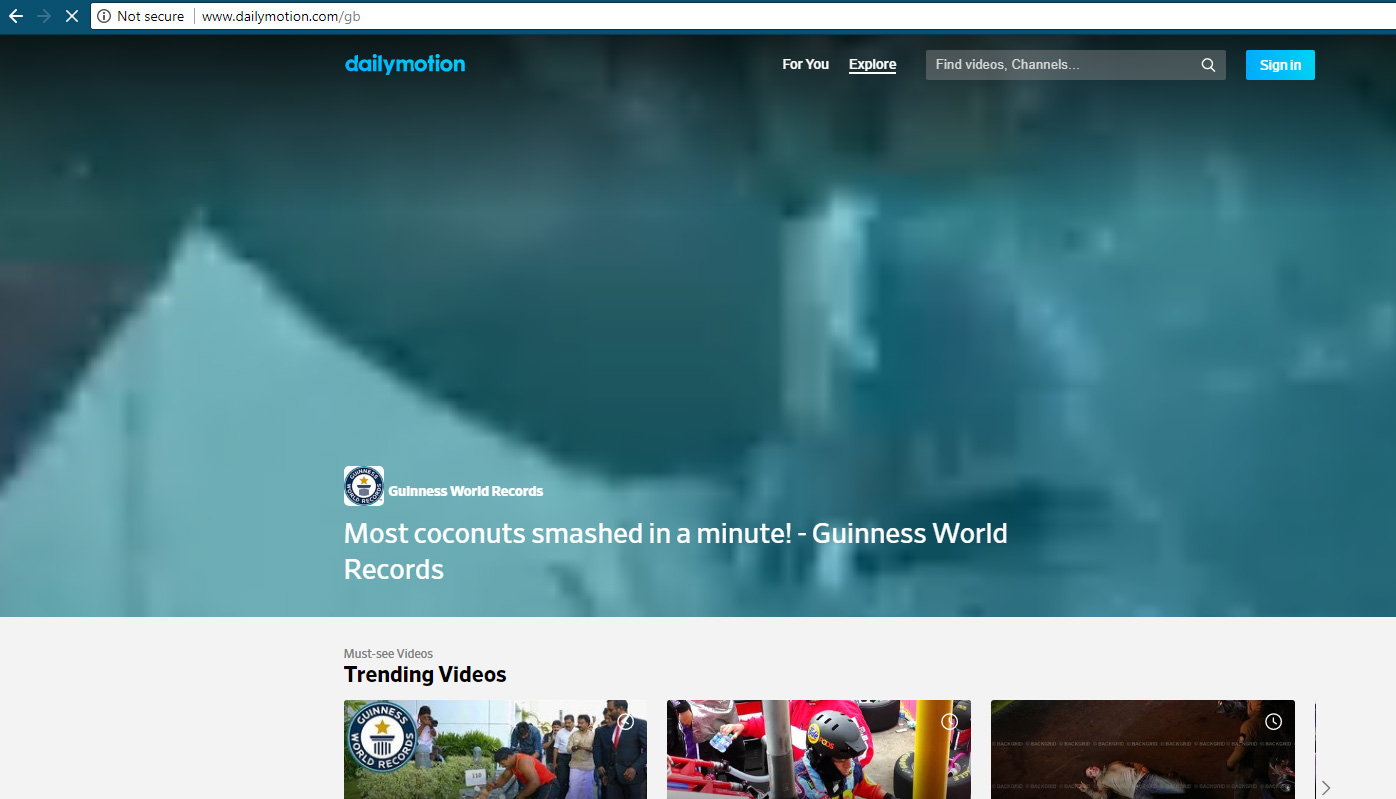 Daily Motion is a huge video sharing site and probably the biggest competitor to YouTube. It has massive reach and is used by viewers and creators from all over the world. If you use YouTube a lot, then the layout of the site will be very familiar to you, although the Daily Motion site does look a bit outdated these days. The recommended videos that you see on the homepage tend to be more of the dubious clickbait type than high quality videos. Daily Motion is a bit of a free for all, which makes it good for some things. If there's a pop song that you want to watch the video for but it isn't available on YouTube, then the chances are good that it will be available on Daily Motion. There are also a bunch of videos of TV show episodes and movies up on the site which you can stream. However, the downside is that these videos tend to be in very poor resolution, which makes for an unpleasant viewing experience.
For creators who want the functionality of YouTube but a more relaxed approach to issues like copyright, then Daily Motion can be handy. The restrictions on videos are quite open, with users able to sign up for a free account to upload videos of up to 60 minutes in length and 4GB in size, at a maximum resolution of 1080p.
Website: https://www.dailymotion.com/
3. Twitch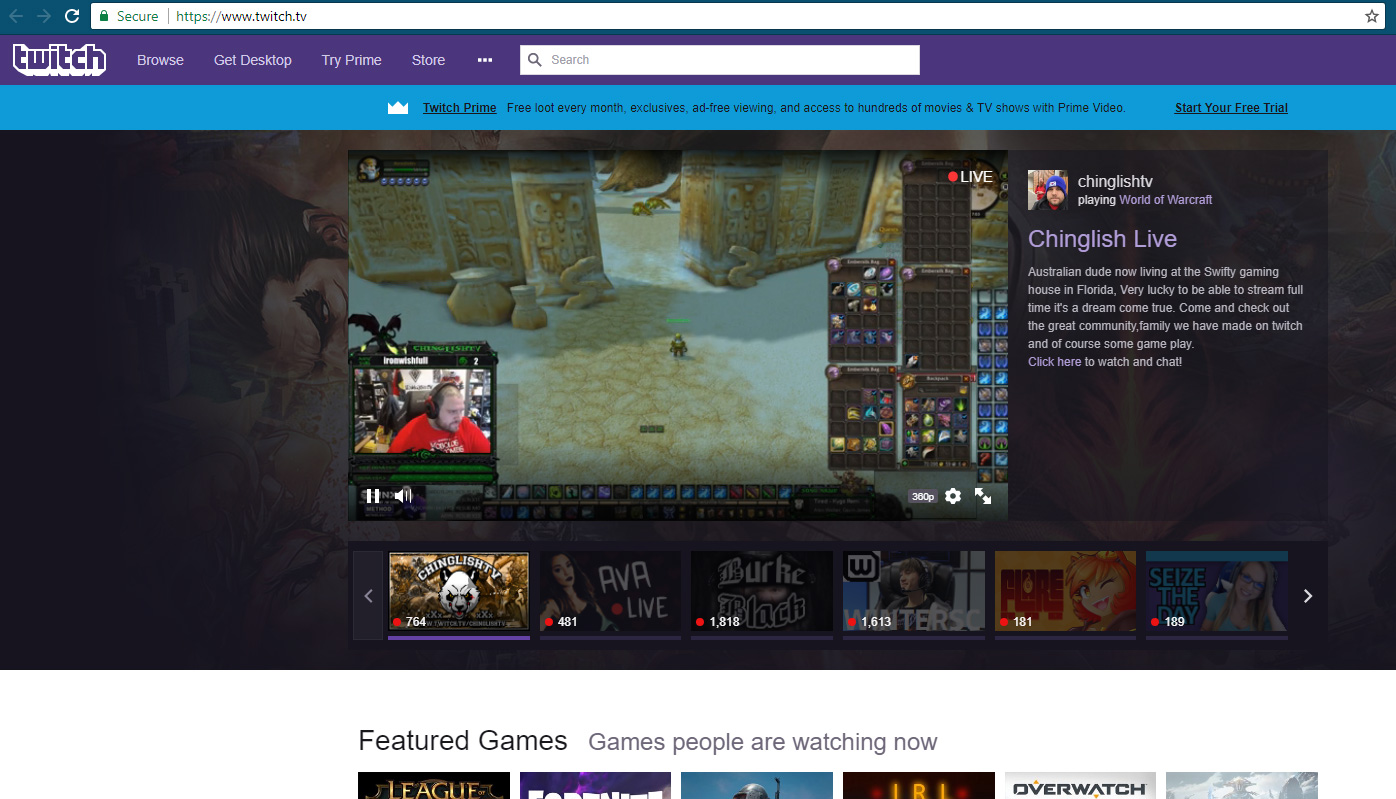 If your interest is in livestreaming, then you'll definitely want to use the Twitch website. Live streams are especially popular in the gaming community, with people streaming videos of themselves playing various games while discuss the gameplay or just chatting about their lives. Anyone can watch these video streams and interact with the streamer through the messenger-like comments section on each stream. The top streamers can build audiences of thousands and even tens of thousands of viewers on a single stream, making this a growing niche of video content. Of course, there are other types of live stream on the site too, with people streaming themselves doing anything from building a new PC to organising their closet. But the bulk of the site is dedicated to gaming live streams.
If you want to watch old videos or if you like scripted content, or especially if you're not interested in gaming, then Twitch is probably not very useful for you. But for gaming livestreams the service is perfect. Creators can easily set up a stream, even if they don't have a lot of technical experience or high end hardware to use. However, the amount of payment that creators can expect to receive is considerably lower than on YouTube.
Website: https://www.twitch.tv/
4. Metacafe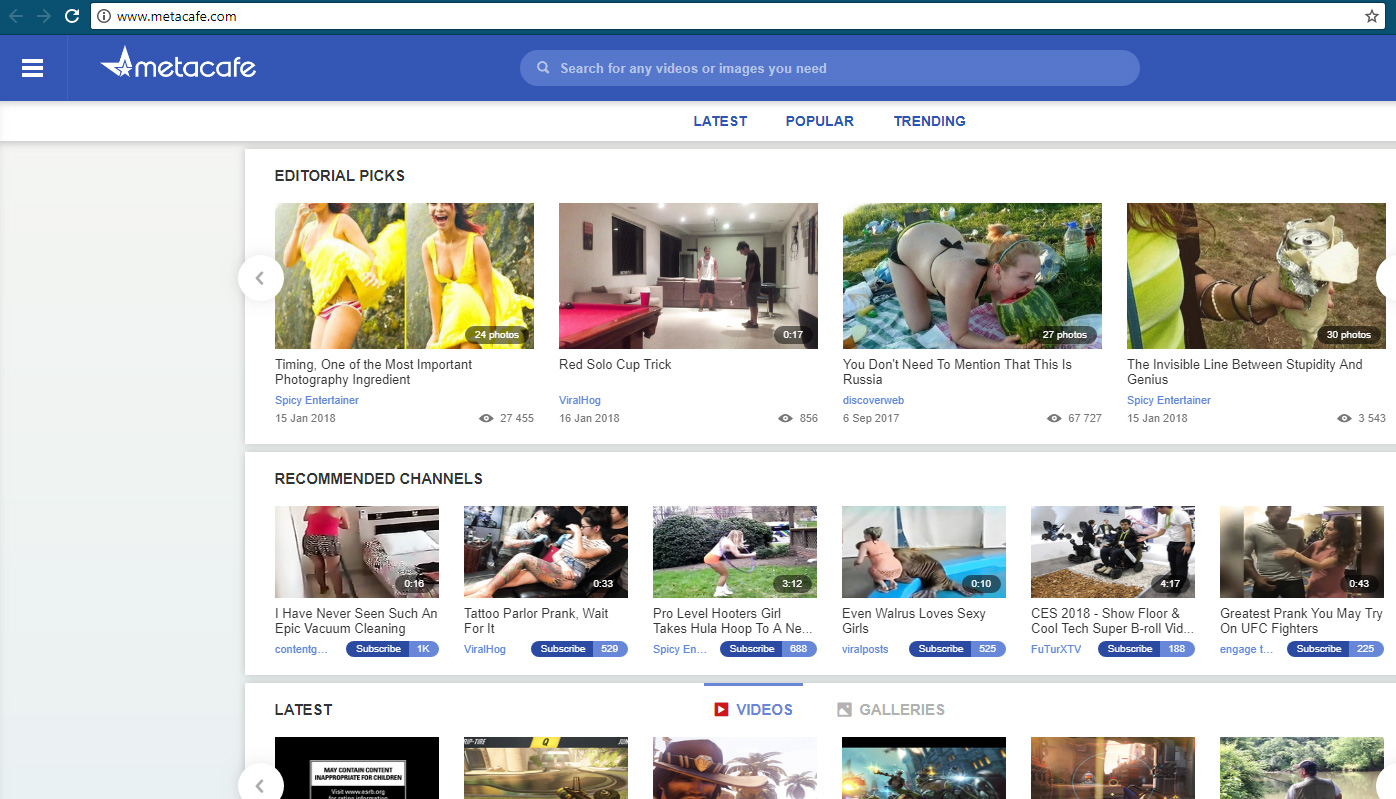 Metacafe is a very old video hosting site which was founded all the way back in 2003. The site has been through various troubles over the years, being sold and closed before being reopened again. Now, the site focuses on short 90 second videos. Much of the content uploaded is made by non-professionals in the community, and it tends towards quick, funny, silly videos made by ammeters. If you're looking for an in-depth explanation of a complex topic or for a professionally made video series then this isn't where you'll find it, but if you want quick and fun videos made by regular people then this site is perfect.
The content on the home page skews towards the clickbaity rather than the quality, but the video uploading and playback functions seem to work much better than YouTube (which is infamous for being terrible to upload to). However, the available audience for the site is tiny compared to the big players in the video hosting game.
Website: https://www.metacafe.com/
5. Vevo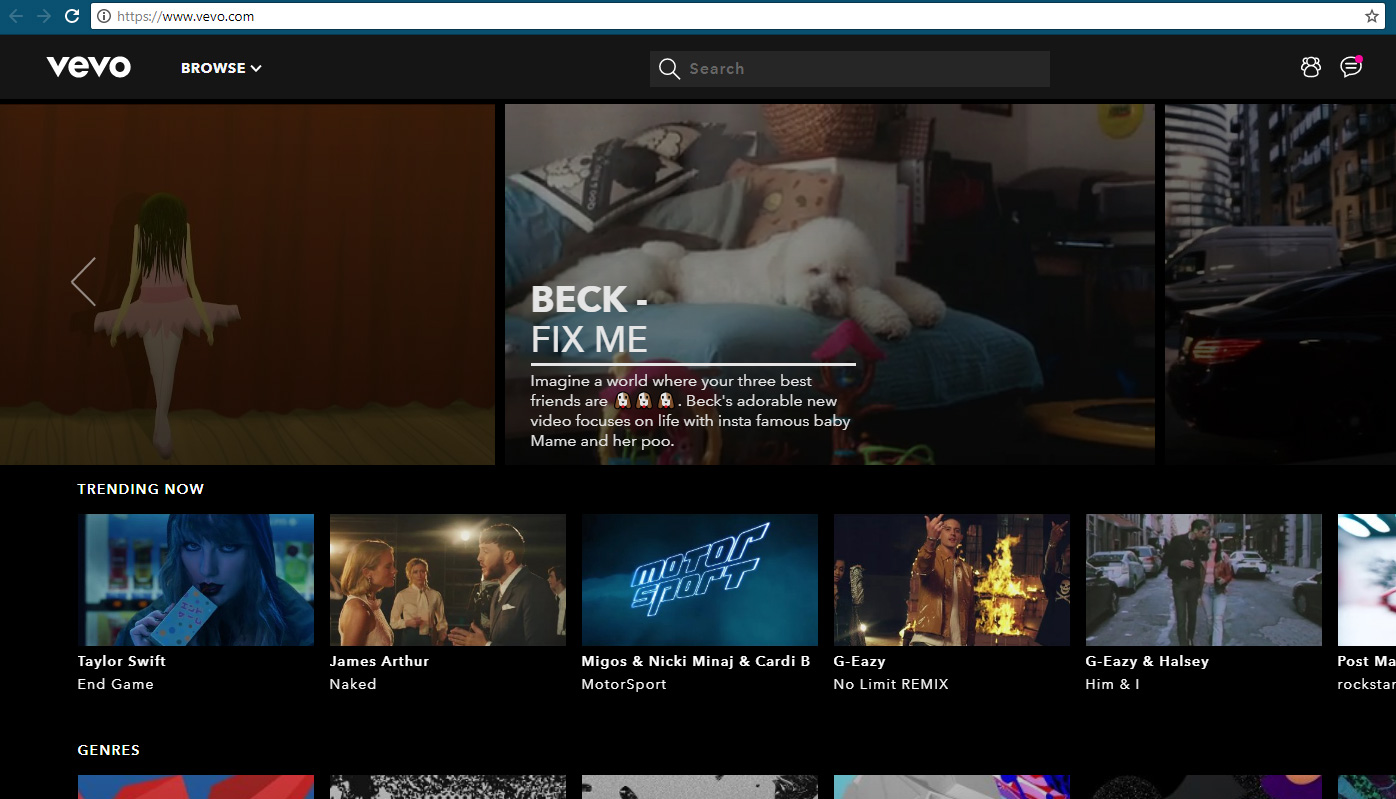 When you want to watch music videos, Vevo is hands down the best site to visit. This site has official music videos from an absolutely huge range of artists, and the videos are always in high quality and are a pleasure to watch. There is basically no content on the site other than music videos and related content like music documentaries though, so don't go there expecting to find tutorials, reviews, or other types of typical YouTube content. When you open the site you'll see the most popular music videos listed at the top of the page, with options to browse for music videos by genre or to look though featured playlists, popular artists, and so on.
All of this makes Vevo a great place to discover new music artists and to enjoy their videos. However, it is a platform solely for official music content and therefore does not have a diverse selection of videos. Also, users cannot upload videos, they can only view them, so the site is a solution for watching video content but not for hosting it.
Website: https://www.vevo.com/
6. Flickr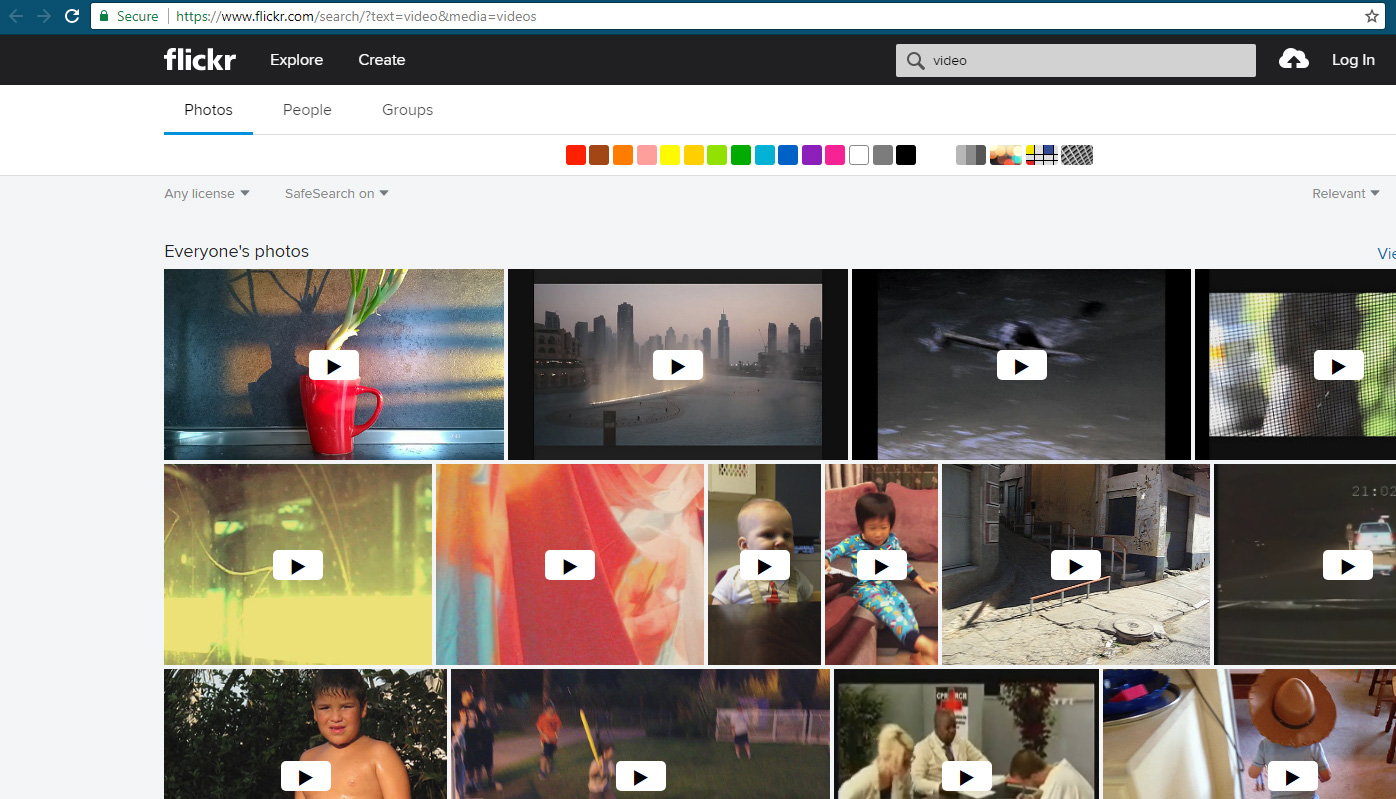 Did you know that you can upload videos to Flickr as well as photos? Well you can, and it's becoming more and more popular as a video hosting option. You can easily sign up for a free account and upload videos in HD quality – in fact, you get a massive 1TB of storage with your account, and it'll be all ad free. If you're a creator, there are also useful stats features to show you which of your photos or videos are the most popular. The downside is that each individual video cannot be more than 90 seconds long.
Flickr videos tend to be, like their photos, more on the artistic and experimental side. You won't find commercial content here (as it will be flagged for copyright infringement and be taken down very quickly) but you will find personal video projects and artistic videos. If you like the format of Snapchat or Instagram Stories but you want something which is public and permanent, then Flickr could be just what you are looking for. For users, the layout of the site is clean and elegant, making it a pleasing site to browse through, however, the layout of the site and the recommended content skews heavily towards photos more than videos for now.
Website: https://www.flickr.com/search/?text=video&media=videos
Conclusion
If you love watching videos online, you aren't limited to just using YouTube. YouTube is a fantastic site full of amazing content, but it has many problems as a site, for both creators and viewers. Creators complain about poor support, outdated and non-functional features, and a lack of tools for dealing with safety and harassment issues. For users, the site can be tiresome to navigate, and the best high quality content can become buried under low quality clickbait. For these reasons, many people are looking for an alternative to YouTube.
With its massive dominance in the video streaming market, YouTube has a huge range of types of content available on it. If you're looking for a YouTube alternative, it's best to identify a site which specialises in the specific type of content that you want to see: Twitch for livestreaming, Vimeo for arty independent videos, Vevo for music videos, and so on. There certainly isn't one site which can be a replacement for YouTube, but using a combination of the sites that we've mentioned can make a great alternative for video viewers and creators.
What do you think? Do you enjoy using YouTube, or do you wish it was different? Which is your favourite of the alternatives that we've shared? Let us know your thoughts in the comments below.