We are reader supported and may earn a commission when you buy through links on our site.
Learn more
10 Best Emby Client Devices in 2021
Looking for the optimal platform to host your Emby media center? We've got you covered, with 10 solid recommendations across a variety of price points. We review these in detail, plus cover additional information that will help you get the most out of your Emby streaming experience.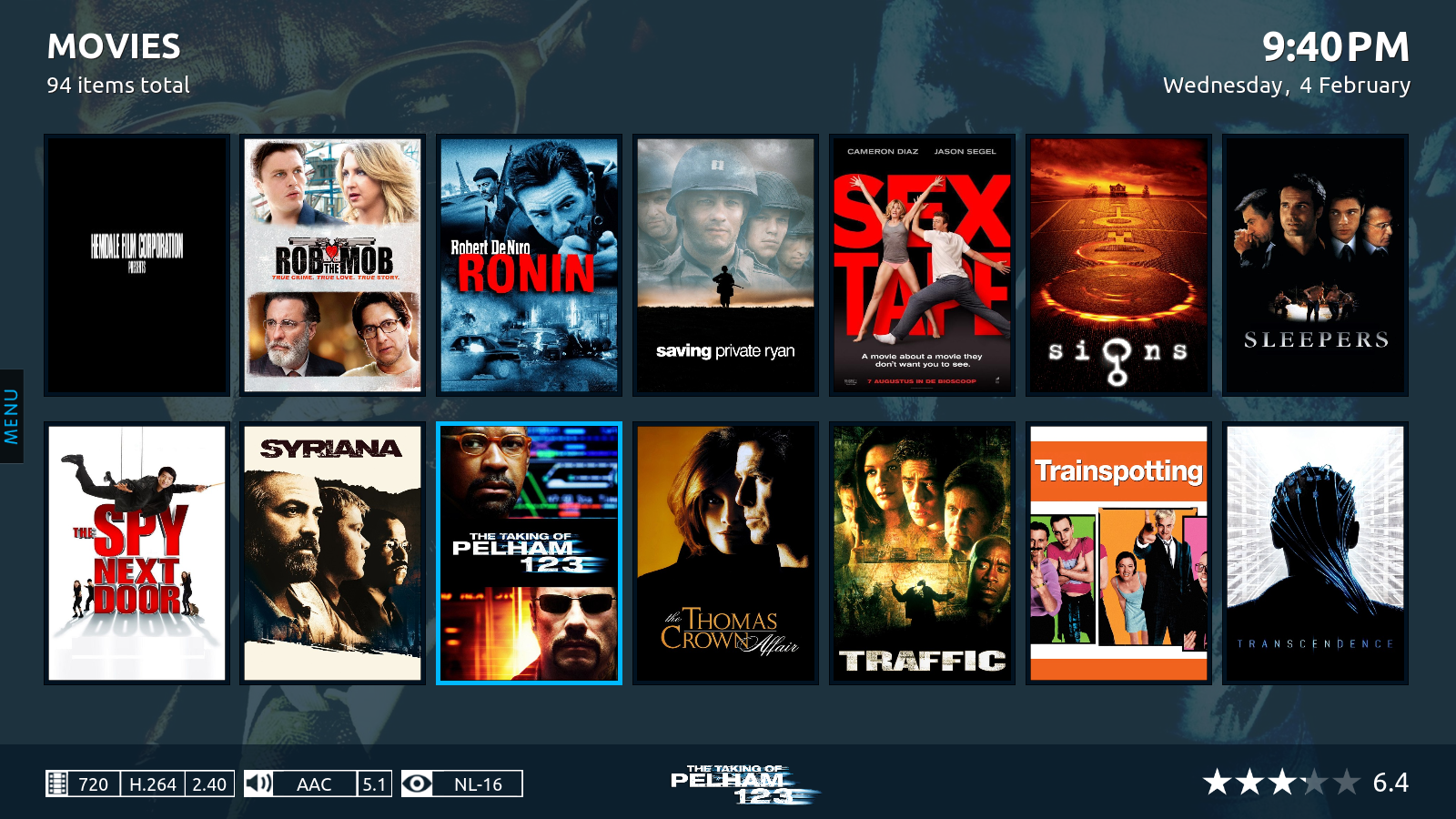 Formerly known as Media Browser, Emby is a media server that lets you organize, play, and stream video and audio to a variety of devices. Although it has some closed-source components, it is mostly an open-source product. It uses a client-server model where the server organizes and store content while the client plays it back. Servers are available for several platforms and, likewise, there are multiple clients available. Today, we're having a look at the best Emby client devices.
We'll start off our discussion by with an introduction to Emby, what it is, and how it works. Next, we'll compare Emby to other similar products that are also available. We'll then introduce the ten best devices we've found that can run an Emby client. We'll briefly discuss each one, its advantages and shortcomings, what makes it a good Emby client device, and in what situation.
30-days money back guarantee
For The Best Privacy While Streaming Content, Use A VPN
As you may already know, your Internet Service Provide might be monitoring your online activity. They often do it to enforce their terms and conditions. And when you're downloading or streaming content–even legit content–they might overreact and send you infringement notices, throttle down your speed or worse, interrupt your service.
A VPN protects your privacy by encrypting all data in and out of your computer using strong algorithms that make it almost impossible to crack. Is someone was to intercept your network traffic, all they'd see would be meaningless garbage. They would have no idea where you were going or what you were doing online.
Considering the large number of VPN providers on the market, choosing one can be a daunting task. Here's a list of some of the most important factors you should consider. A fast connection speed will reduce or even completely eliminate buffering, a no-logging policy will further protect your privacy, no usage restrictions will let you access any content at full speed and software for multiple platforms will ensure the VPN will work on your devices.
NordVPN – Best VPN for Emby Streaming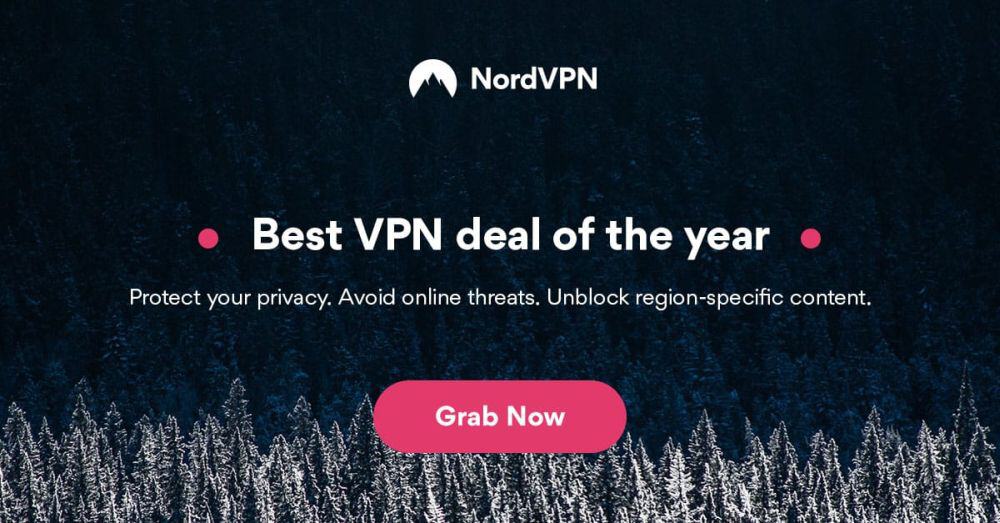 NordVPN excels with any use-case you put to it, and that very much includes streaming via Emby, Kodi, or any other service. The fundamental reasons are the same regardless of which service you choose: super fast speeds, high levels of security, and the ability to spoof past geoblocks and open up a world of international content.
Central to NordVPN's offer is its absolutely gargantuan server network, which currently numbers over 5,800 servers in 59 countries. Each has smart DNS functionality baked in, so in conjunction with unbreakable encryption and a few other tricks (like obfuscation, static IPs, etc.), there's not a site block nor Wi-Fi network restriction that can stop you from enjoying your favorite streaming content to your heart's content.
What's more, the 256-bit AES encryption comes courtesy of NordLynx, a proprietary offshoot of the WireGuard protocol. It is extremely secure–and the perfect countermeasure against ISP tracking and throttling. But it is itself also incredibly fast, so much so that it's fair to say the days of VPNs causing buffering while streaming are now long gone.
NordVPN is available for every major device and operating system, most of which are also compatible with Emby. Connect up to 6 devices simultaneously, and enjoy the benefit of true anonymity as guaranteed by NordVPN's independently vetted no-logging policy.
Read our full NordVPN review.
Pros
SPECIAL OFFER: 2-yr plan (68% off - link below)
Fast and stable connections
Torrenting/P2P explicitly allowed
Extra-secure Double VPN for data encryption
Money back guarantee policy.
Cons
Refund processing can take up to 30 days.
An Introduction To Emby
First and foremost, Emby is a media server. As such, you use it to organize your images and videos into a database. Video content can be enhanced with metadata that the Emby server can pull from the Internet. This metadata can include details such as episode titles for TV shows, summaries, list of cast and crew, images and fan art, etc.
The Emby server is managed via a web interface that is platform-independent and will work on smartphones as well as on tablets or larger computer screens. Optionally, your personal content can be synced to the cloud for backup and archiving and it can be directly streamed to multiple devices.
There are client apps for almost every platform you can think of so content can be played virtually anywhere. Emby will automatically detect DLNA devices on your network and it can cast content to a Google Chromecast.
Enby features advanced parental controls, allowing you to set parental restrictions, create access schedules, time limits, and more. You can also control content access for your children, or monitor and remote control their sessions as you need to.
Emby Compared To Its Competitors
If you're familiar with Plex, you'll get a sense of deja-vu when reading about Emby. In fact, the two products are very similar. Both share an almost identical list of features and functionalities. Plex, which was developed by former Kodi developers is older and more mature and has a larger base of add-ons or extensions available. However, Emby's popularity is on the rise and it's impossible to know how the trend will evolve.
Kodi is another immensely popular media center software. The similarity pretty much stops there, though. Although just like Emby or Plex, Kodi's primary use is playing media content, it doesn't use a client-server model and it relies on a huge market of third-party add-ons that allow it to play streaming content from more sources that it's possible to imagine.
Which one is the best? It's hard to tell and it depends on what you're trying to do. Kodi probably has a much larger installed base but it's not a media server but rather a media player. As for Emby and Plex, while Plex might be more popular–mostly because it has been there longer–Emby is as good a choice and might eventually become more popular.
Best Devices To Use As An Emby Client
The number of devices on which you can play Emby content is impressive. Emby will convert video on the fly before sending it to the client device. This means that you don't need a very powerful client device to play even high-resolution content because the server does most of the hard work. Consequently, devices that wouldn't normally be capable of playing some content by themselves will play it fine from an Emby server.
We've compiled a list of the 10 best Emby client devices. There are not presented in any particular order and none is really better than the others. Choosing one depends mostly on what hardware you already have. Some device might have specific features. We'll give you a short description each device and discuss its specific features when relevant.
1. Nvidia Shield
Part media player, part gaming platform, the Nvidia Shield is a very interesting device. Actually, there are two different devices, one with 16 of GB flash storage and one with a 500 GB hard disk. They are a bit more expensive than some of the other options on our list but then again, they are powerful and versatile little devices. The Nvidia Shield runs the Android TV operating system, an Android derivative with a 10-foot user interface.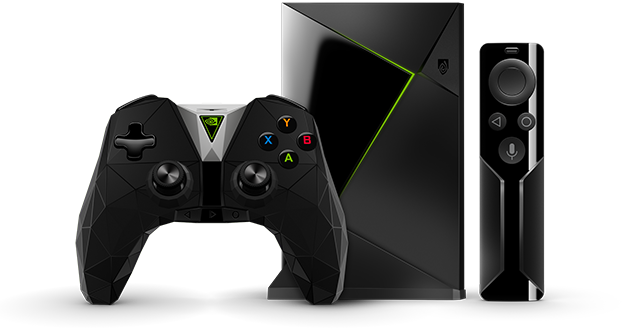 There is a specific Emby client for Android TV. It is said to be one of the best Emby client apps. Its design is more like the Emby web client or the Windows desktop and phone apps. According to Emby, it "continues their commitment to make Emby the absolute best solution for your personal media collection". Concretely, this means you get one of the best user interfaces and can easily access Emby's advances functions
2. LG And Samsung Smart TVs
If you own a Samsung or LG smart TV, you can install the Emby client application right into your TV. This is great as it eliminates the need for a set-top box. The Emby client application is easily installed from each respective manufacturer's app store within minutes. The LG client app is newer and might not have the maturity of its Samsung counterpart but both offer a similar–and great–viewing experience.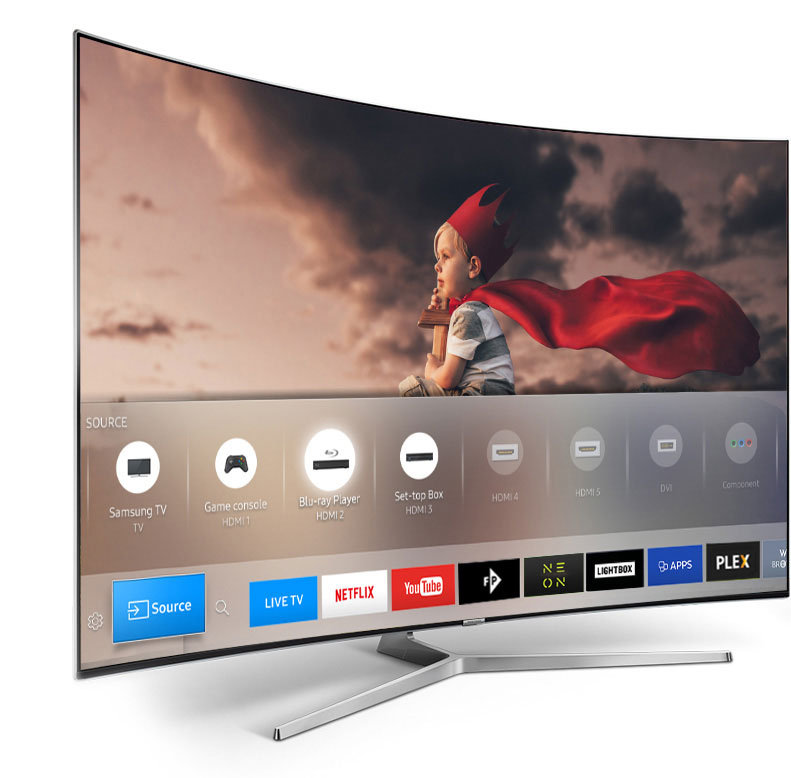 The Emby clients feature Emby Theatre to make browsing movies a better experience. They also have a live TV guide and easy channel changing while viewing content without having to go back to the channel listing. Also worth noting are the client's PVR features that make recording and viewing live TV easier than ever as well as a redesigned music browsing and listening user interface. Overall, the Emby clients for LG and Samsung Smart TVs are among the best.
3. Amazon Fire TV & Stick
The Amazon Fire TV and Amazon Fire TV Stick are the two media playing flagship devices from Amazon. The first is small box than hangs at the back of your TV while the second is a lower-powered device in the shape of a large USB memory stick. Both connect to your TV's HDMI input.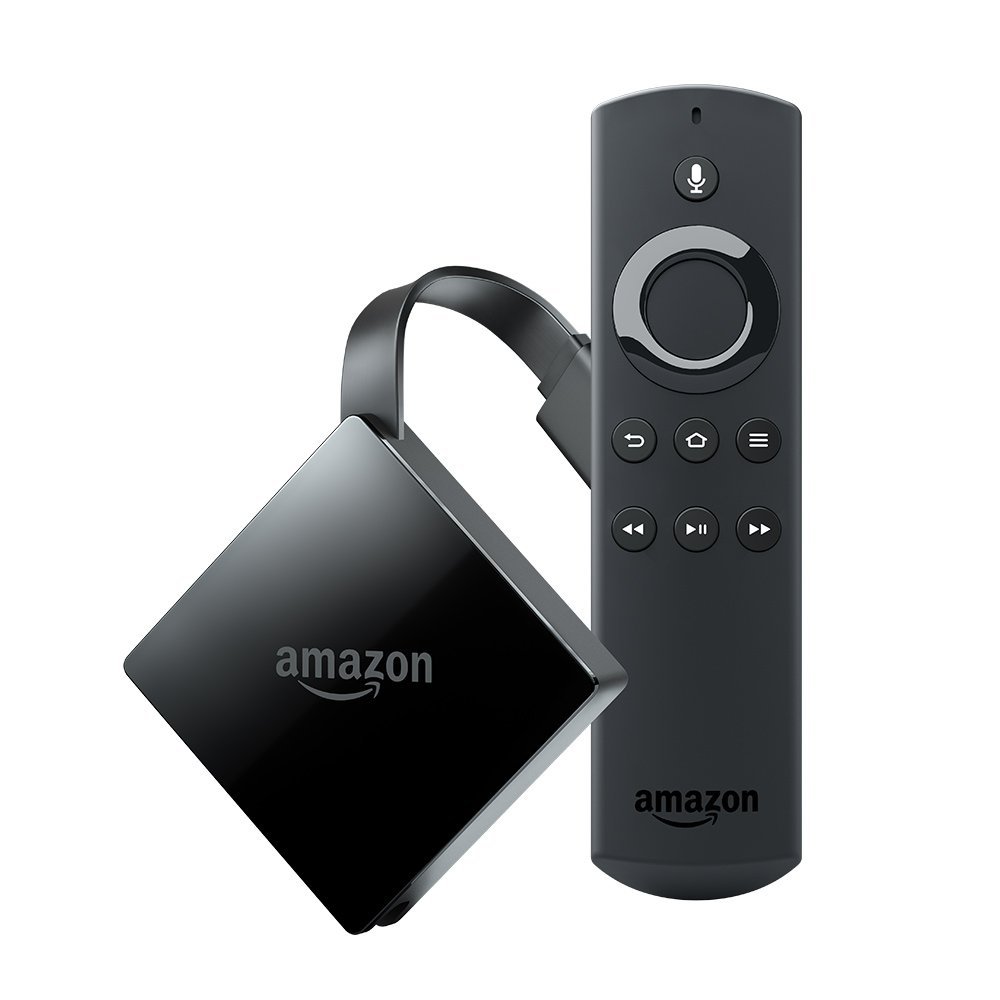 Other than their form factor, the main difference between the two is that the stick is limited to playing 1080p HD content while the other can play 4K UHD. One of the most famous features of both devices is their remote control which is both simplistic and highly practical. For more details on both devices, read our recent article: Amazon Fire TV vs Fire TV Stick — What's The Difference?
The Emby client app–which is easily installable from the Amazon app store–is a full-featured work. Its home screen, for instance, shows you unfinished items, your latest unwatched movies, the next episodes of your TV shows and what's on Live TV right now.
4. Roku
The Roky media player is a series of streaming media players. Launched some 10 years ago, numerous different devices have been released. Roku players get their content from the Internet using different "channels" which are actually content-providing extensions. The Roku devices use a proprietary operating system.
Currently in its sixth generation, the device lineup includes the Roku Express, the Express + which has composite video output in addition to HDMI, the Streaming Stick, the Streaming Stick + with 4K UHD playback capabilities, and the Ultra, a bigger device with wired networking–the others only have WiFi–and SD card expandable storage.
The Roku Emby "channel" features the Smart Home Screen and individualized displays for each media type. Smart library landing pages and grid views, as well as search integration, make browsing your TV and Movie collections easy. Beautiful details screens, the integrated music player and live TV capabilities complete the features of this client application.
5. Apple TV
The Apple TV is possibly the device that started to set-top streaming box revolution what it was first launched, back in 2006. Now in its fifth generation, the Apple TV is still a very popular device. The latest device has a more powerful processor, more RAM and can now play 4H UHD video. It runs tvOS 11.0, a derivative of iOS 11.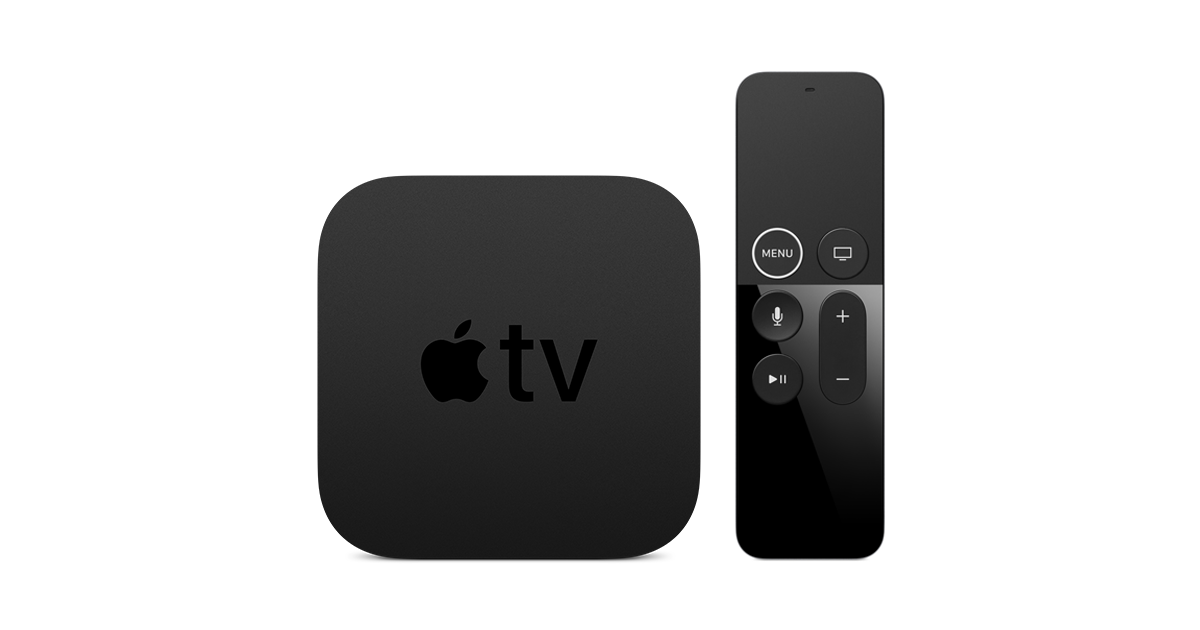 Released in early 2016, the Emby client application for Apple TV supports several Emby features. Movies feature support for Emby Cinema Mode, TV shows features include automatic next episode queueing and quick access to subsequent episodes right from the TV Series and Episode pages. Music features have full support for playlists, instant mix, artists and albums. Some people have recently noted that this client app hadn't had an update in a long time and had a dated look and feel. In response, Emby indicated they were using the Apple TV layouts.
6. Sony PlayStation
The Sony PlayStation needs no introduction. Since its initial launch back in 1994, its successive revisions have always been amongst the best-selling game consoles. The latest versions, the PlayStation 3 and PlayStation 4 are often used as both gaming consoles and media players, a natural choice as they are usually connected to the home TV.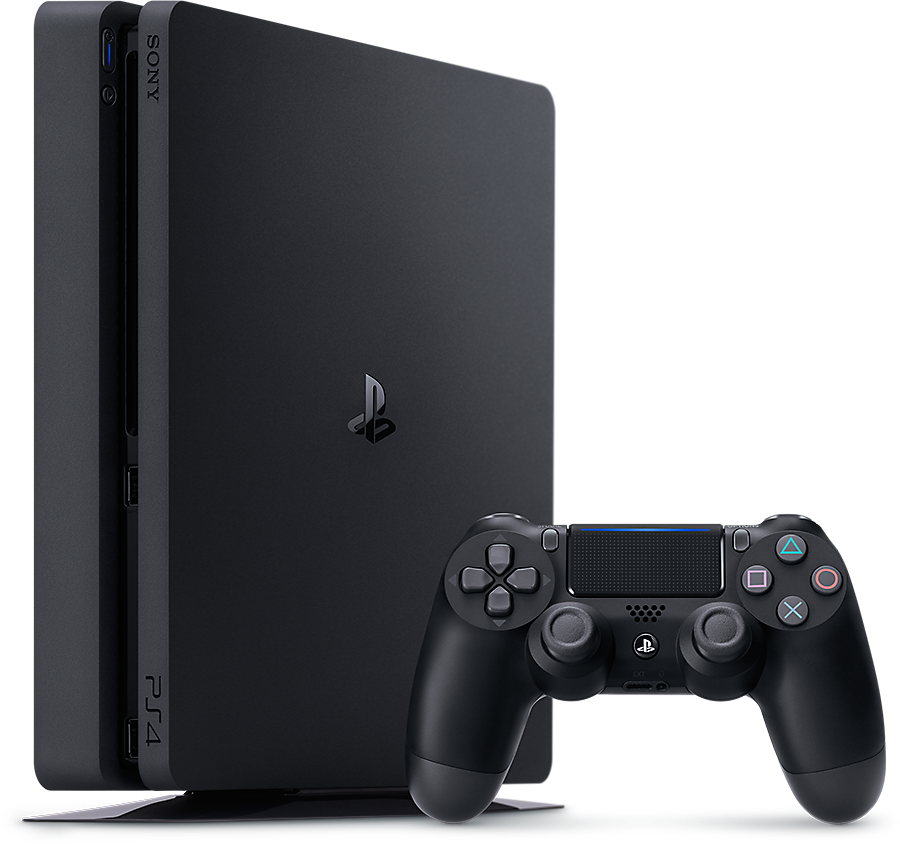 The PlayStation 4 hardware is impressive with eight 64-bit AMD cores and a GPU consisting of 16 units. Together with 8 GB of RAM and a 500 GB hard disk, the console is more powerful than many home computers, making it a great platform for a media player.
The Emby client application for the PlayStation 4 is as full-featured as can be. It has fast, easy browsing, Emby Theater and live TV with a built-in channel guide. You'll get the same kind of experience form this client as you'd get with the top-of-the-line Emby web client.
7. XBox
The Xbox was Microsoft's response to the success of the Sony PlayStation and Nintendo gaming consoles. Launched in 2001, the original Xbox was accessory in the creation of Kodi's ancestor, XBMC–which then stood for XBox Media Center. The Orginal Xbox was followed by the XBox 360 in 2005 to compete with the Sony PlayStation 3 and Nintendo Wii. The new console introduced the XBox live online community and has several external peripherals such as the Kinect motion-sensing camera.
The latest version of the Console is the XBox One, released in 2013. However, in August 2016, Microsoft released a refreshed Xbox One model, the Xbox One S. The console has a streamlined design and support for 4K video playback
There are two Emby client applications for XBox. Emby for XBox 360 is available as a plugin for Windows Media Center. Its user interface is that of Windows Media Center and, although it allows you to playback any content from your Emby server, it lacks the more advanced features of more modern clients. For XBox one users, there's Emby Theater which installs from the Windows store and includes all the advanced functionality of the best Emby clients.
8. Android-Based Devices
If you're an Android user, there's an app just for you that you can download from the Google Play Store. It will run on both smartphones and tablets, allowing you to view your Emby content on any device. This is a very comprehensive client app that lets you access most of Emby's features. And if you're syncing your Emby content to the cloud, it can be available on your Android device no matter where you are.
There's a catch, though. Although the app is available for free, you can only browse your media collection and cast to other devices. Playback requires either a one-time in-app purchase or an active Emby Premiere subscription. Other premium features such as sync require an Emby Premiere subscription.
9. iOS-Based Devices
If iOS rather than Android is your cup of tea, then you'll be glad to hear that the Apple App Store also has an Emby client app available. The app will run on iPhones, iPads and iPods alike. The feature set of the Apple app is about the same as that of its Android counterpart. At 2.7 stars, the app's rating is one full star less than the corresponding Android app. This could just mean that Apple users are harder to please and not that the app is not as good. In fact, the app is almost identical in functionality.
So identical that it has the same limitation and a one-time in-app purchase is requires to be able to playback content on your Apple device. Alternatively, an Emby Premiere subscription will allow you to playback content for free.
10. Kodi
Some people prefer to have the best of both worlds. No one can deny the usefulness of Kodi for streaming content and watching live IPTV feeds. This versatility is achieved through hundreds of third-party add-ons. No other media player or server has as many different extensions available as Kodi, making it one of the most popular media players. But if you want to take advantage of Emby to organize your media collection while still having access to Kodi's add-ons scene, why not install an Emby client as a Kodi add-on?
There are actually two different Emby add-ons for Kodi. The first one is called EmbyCon. It can be installed from the Offical Kodi Add-On Repository and it connects directly to your Emby Server. EmbyCon lets you easily browse and play your Emby library using Kodi.
The other add-on is called the Emby for Kodi sync add-on. It has a richer feature set than EmbyCon, but it requires periodic syncing to download data from your Emby Server. This syncing process takes time and could result in increased CPU and memory usage on the Emby Server.
In Conclusion
We've just described the top 10 best Emby client devices but there are many more. In fact, there are not many devices where you can't install an Emby client. Some of the clients we're presented will give you the full Emby capabilities while others are more limited. All work great, though, and will let you view your emby server content on the device of your choice.
How about you? What is your favourite Emby client device? Why and how did you choose it? And how has been your experience using Emby on that device? Use the comments below to share your thoughts with the community