We are reader supported and may earn a commission when you buy through links on our site.
Learn more
How to Watch NFL Games (For Free + Paid Options) From Anywhere
It's safe to assume that the current COVID-19 situation has made it hard, if not downright impossible to enjoy various cultural and sporting events, due to the broad range of limitations and restrictions that have been imposed.
However, that doesn't mean that sports just ceased to exist, or artists stopped playing concerts or recording albums. No, in fact, they adapted and migrated their skills and hard work to embrace a more digital approach.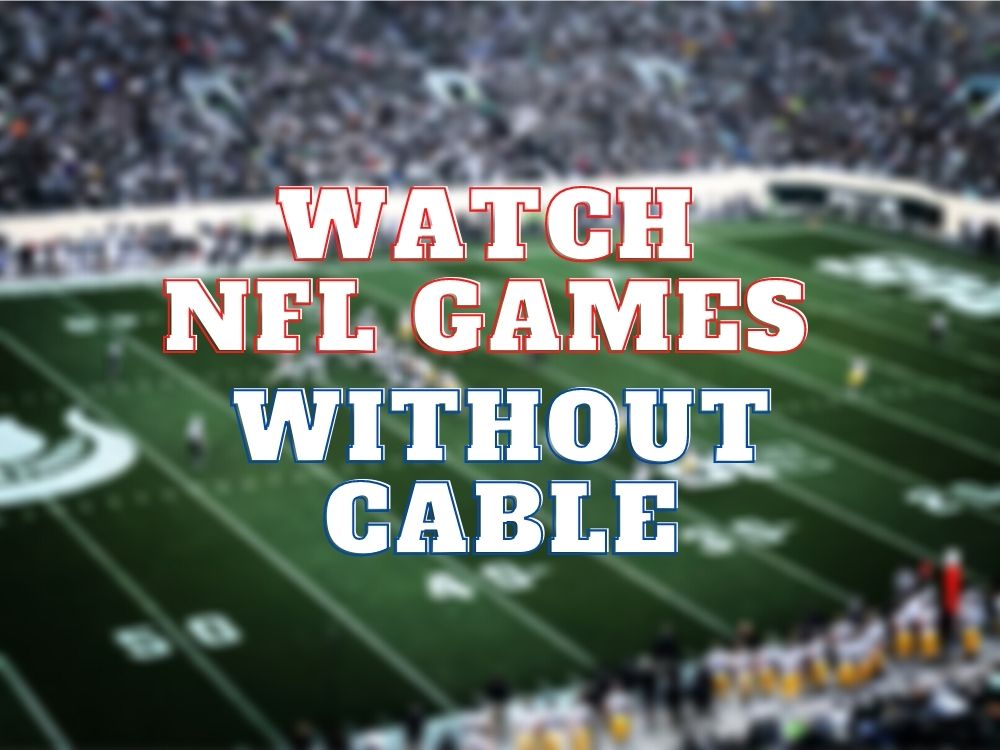 How to Watch NFL Games (FULL TUTORIAL)
Take the NFL, for instance. If you're a fan, you probably know how difficult it is to get to watch your favorite football team score that touchdown on a stadium, as grabbing a ticket feels more and more like a distant memory.
On the bright side, considering past events and how the NFL event schedule was all messed up because of the pandemic, you may be glad to know that from an organizational point of view, things are starting to look good for the 2021-2022 NFL season.
Watch NFL games live from home
Although you probably won't get to buy a ticket for an NFL game and watch your favorite team this year, you will be able to stream every NFL game in the 2021-2022 season from the comfort of your home. We know, it's not exactly ideal but hey, it's better than watching re-runs or having someone else tell you the score and spoil the outcome of a match.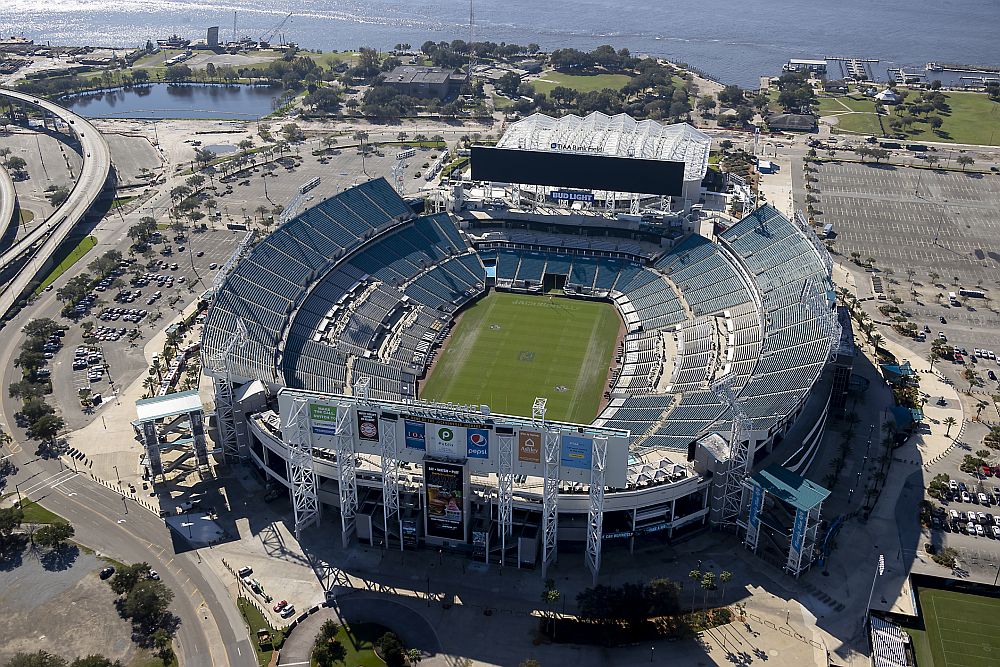 Many sports fans are already familiar with streaming platforms, while some of you may even have a favorite website where you know for a fact that you can find live streams of all the events you're interested in. We're aware that some of these streaming services are free, which is why they quickly gather huge amounts of followers in virtually no time.
Unfortunately, many of these free NFL streaming sources are not entirely legitimate and may even pose security or privacy risks to those who use them. Furthermore, free streaming services also rely on ads, pop-ups, and sketchy paid survey services to generate revenue, and most of them either plaster your screen with logos and watermarks or are available at sub-par resolutions and buffer like crazy.
This is exactly why we've compiled a list of official, legitimate streaming sources where you can watch NFL games from the 2021-2022 season without compromising your privacy or security.
If you're in the US, things are looking good on your side, as you can find a wide selection of streaming services where you can watch live NFL games without paying a dime. On the downside, if you're traveling or you're simply an NFL fan that lives in a different country, accessing these streaming platforms from outside the United States may prove to be impossible.
Fortunately, you can bypass these unfair geographical restrictions by simply using a sturdy VPN service, one that won't only protect your online privacy, but will also cloak your physical location, making it seem like you're on US soil.
How to stream NFL games from outside the US:
Purchase a premium VPN subscription plan (we recommend NordVPN)
Download the VPN installer executable on your PC
Install the VPN on your PC and launch it
Log in to your premium VPN account
Connect to a US server (pick the one with the lowest ping)
Clear your browser's cookies and cached data
Connect to your favorite NFL live streaming platform (check out our list below)
Enjoy watching NFL games from outside the United States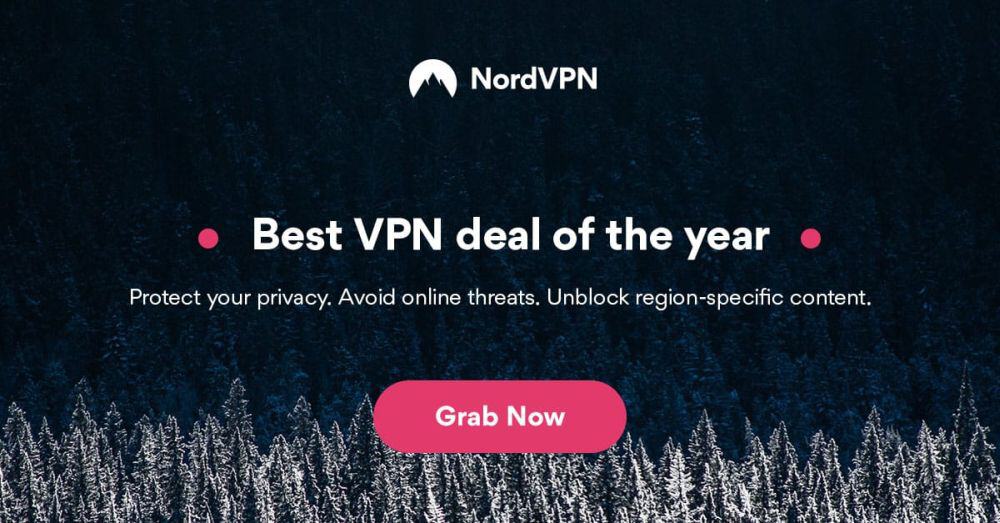 NordVPN is one of the best VPNs on the market, which is why we wholeheartedly recommend it if you need to circumvent geo-restrictions and watch NFL games from a non-US country. Not only will NordVPN help you bypass geo-blocking, but it will also keep your privacy completely safe while at it.
This VPN offers lightning-fast connection speeds and has an impressive network of servers all around the world, making it a breeze to find a server in a location you need the most. Even if the US server you just connected to doesn't seem to work, you can easily pick a different one that might work great.
Aside from its basic capabilities, NordVPN also provides you with additional features, such as double VPN (bounces your connection twice for more privacy protection), CyberSec (ad & malware blocker), as well as obfuscated servers (hide VPN traffic to avoid detection and being blocked).
Many services run VPN detection services that are meant to identify users who rely on VPN services to bypass geo-restrictions and prevent them from enjoying the content that's not meant to be available in certain countries. NordVPN's obfuscated servers lower the VPN traffic detection chance by a great deal.
Read our full NordVPN review if you want to find out why it's one of the best VPNs on the market.
Pros
Optimized servers for unblocking Netflix
No bandwidth caps
256-bit AES encryption with perfect forward secrecy
Retains no metadata of your browsing
30-day money back guarantee.
Cons
Not much
They can take 30 days to process refunds.
What are the best NFL 2021-2022 streaming platforms?
If you're sick and tired of watching NFL games on shady streaming platforms that are ridden with ads, locked behind survey walls, displayed in poor resolutions, or buffer like you're still using dial-up, you may want to switch to better alternatives.
Note that some of these alternatives are premium services, so you may need to purchase a subscription plan or pay a monthly fee to use them. However, we assure you that you'll definitely get your money's worth in terms of streaming quality and service availability.
NFL Game Pass (several countries)
fuboTV (US)
Peacock (US)
Paramount+ (US)
Amazon Prime Video (US only or abroad with VPN)
Yahoo! Sports App (US)
YouTube TV (US)
USTVnow (all countries)
Sling TV (US)
Vidgo (US)
Hulu (US)
Tubi TV (US)
AT&T TV (US)
Now TV (UK)
Sky TV (UK)
TSN (Canada)
DAZN (Canada, Austria, Germany, Japan, Switzerland, Italy)
Foxtel Now (Australia)
7mate (Australia)
Since the platforms we've listed are different from one another, we'll offer you more details about each one of them, so by the end of our guide, you'll be able to choose the one that fits your needs best.
NFL Game Pass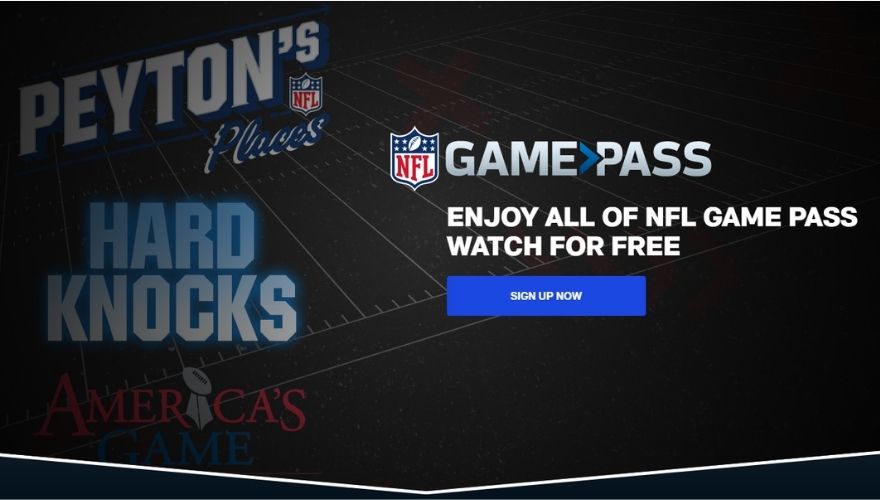 There's a good reason why NFL Game Pass is the first NFL streaming service we've recommended: it's the best option to stream live games wherever you may roam, whether you're on US soil or somewhere abroad.
Given that the rights to broadcast certain games vary from one company to another, let alone location, the fact that NFL Game Pass supports multiple countries is definitely worth mentioning.
For instance, you may be tempted to think that NFL Game Pass lets you watch live US games to your leisure, when in fact it only offers VOD (Video On Demand) streaming of games, and only after they air, which is quite unfair, to begin with.
In the UK and Ireland, the same service offers the same type of service, but even more limited; some of the games are blacked-out so you won't be able to watch them on this platform, even after they've aired.
However, in some other countries, including Austria, Switzerland, and Germany, you can watch all NFL 2021-2022 games live without any geographical (or otherwise) restrictions. However, you may not afford the luxury to travel to Germany, for instance, just to stream live NFL games.
That's precisely when a VPN such as NordVPN can come in handy. You'll simply need to connect to a server in Germany (or any other unrestricted country), sign up for an NFL Game Pass account and enjoy watching live streaming all season.
Last, but not least, NFL Game Pass offers a 7-day free trial that you can use to test the platform's services and see if they fit your needs accordingly.
Watch NFL games for free
If you like NFL but don't necessarily root for one team or another, you may not be ready to commit to a premium streaming service subscription plan, or even paying a no-strings-attached one-month fee to enjoy this type of content.
Not to worry; as we've explained a bit earlier, our guide also includes a bunch of services that allow you to stream NFL 2021-2022 games entirely free. However, these services won't bring you the same level of satisfaction as the premium ones, as they're either ad-supported, or they lack some games.
Yahoo! Sports App
The Yahoo! Sports App lets you watch primetime and local regular NFL games for the 2021-2022 season, so it should be more than enough for you if you're just looking for a free way to have some NFL action on your screen.
However, it does come with a bunch of drawbacks. For once, you'll only be able to use it via smartphones or tablets. We suppose you could also install the app on an emulator and stream content from your PC, but we didn't test that theory.
Furthermore, some games may be available only if you're streaming them from a mobile data connection instead of WiFi. While we find this practice weird, we understand that this may be a sponsored deal between Yahoo! and a mobile data service provider. At least it's (almost) free, right?
We didn't exactly mention this in our description (although it's hinted at in our streaming services list above), but you won't be able to download the Yahoo! Sports App from outside the US without using a VPN.
More so, you may also need to change your Google Play Store region before you do that or sideload the APK from a (hopefully) trusted source on the Internet.
Tubi TV
Tubi TV is a VOD streaming service that's mainly owned and operated by FOX. The bright side? You can use it to watch FOX's NFC games on Sundays without paying a dime, no strings attached, no credit card required.
Yes, this deal is quite specific, and you can only use this platform to stream NFC games on Sunday, but it should be enough if you just want to kick back and relax with your favorite beverage watching a game of football on a Sunday afternoon.
There is one drawback, though: Tubi TV is ad-supported. On the plus side, you'll be able to use it to stream not only sports events but also shows and movies that you may find in its library. Quite the catch, huh?
USTV Now
USTV Now is an online streaming service that was designed to allow members of the US military services as well as citizens who live abroad to watch TV shows in a fast, convenient manner, without having to pay for cable.
The service offers several plans, and one of them is entirely free for 6 months. However, the free plan only enables you to watch classic movies any time on any device. The other plans all come with 10-day free trials and comprise TV shows, movies, and most importantly, sports events.
We wouldn't recommend sticking with this service, as not even paying for the premium subscription plans will grant you access to enough NFL games to justify the purchase. USTV Now only comes with FOX and CBS, and many NFL game content is blacked out.
7mate (Australia free-to-air)
7mate is a free-to-air network from Australia you can use to stream NFL games for free. Reportedly, 7mate locked a 4-year deal with the NFL so it can broadcast their games, but that deal expired 2 years ago, in 2019.
However, 7mate didn't leave it like that and apparently extended the deal for a whole 'nother year, so its viewers could watch the 2020-2021 NFL games. So what about the 2021-2022 games? Well, the deal seems pretty much in place for this season as well, so you might take advantage while it lasts. 7mate streams both Sunday and Monday 2021-2022 NFL games.
As you may expect, 7mate is only available in the region it belongs to; in other words, if you're not currently in Australia, you will not be able to use it without a few tricks up your sleeve. As we've mentioned above, you can use a VPN to unblock geo-restrictions and access various services and content that are not available in your region, such as 7mate.
Amazon Prime Video
If you're familiar with Amazon Prime, you probably know that this option isn't exactly free, as it requires you to pay a monthly subscription to access its content. However, if you already own an Amazon Prime Video account, then you're in luck!
It's possible to use your Prime Video account to stream Thursday Night Football games without paying any additional fees. As it turns out, Amazon Prime Video has exclusive rights to broadcast Thursday Night Football games in the US starting with the 2021 season.
Furthermore, it also has exclusive broadcast rights for one Saturday game, so the deal is pretty sweet, considering that it comes at no additional costs and that Amazon Prime Video already has a rich library of content, to begin with.
Last, but not least, if you're traveling or living outside of the US, you can use Amazon Prime Video in conjunction with a VPN service to bypass any and all geo-restrictions that would prevent you from accessing US-reserved content from outside this country.
Where to watch NFL games in the US without cable
If you live in the US, the homeland of NFL games, you've already won half the battle since you won't have to use a VPN to unblock content that's reserved exclusively for US residents. For the most part.
On the other hand, NFL game broadcasting rights are not owned by a single entity, which can be problematic since you'll need access from all these companies if you want to avoid missing any game in the season.
The following entities share the rights to broadcast NFL games in the 2021-2022 season:
NFL Game Pass (use a VPN to unblock live games)
FOX (NFC Sunday games)
CBS (AFC Sunday games)
ESPN (Monday Night Football)
Amazon Prime Video (Thursday Night Football)
NBC (Sunday Night Football)
NFL Network (various games)
Yahoo! Sports App (primetime and local national broadcasts, only streamable on mobile devices)
Although many of these options are available through cable, you can also pay for online streaming services so you can access them on a wide variety of devices other than your TV.
Additionally, using a streaming service can help you get many of the options listed above. In case you didn't figure it out by now, our goal is to choose a streaming service that encompasses most, if not all of the options presented in our list above.
fuboTV
At the time being, fuboTV is the best streaming platform where you can watch most of the stateside NFL games. In fact, fuboTV offers the following channels for only $59.99 per month:
FOX
CBS
NFL RedZone
NBC
ESPN
NFL Network
This may not sound like much, but the networks above alone grant you access to Sunday & Monday Night Football, as well as NFC & AFC games. Now if this is just about enough for you, you might as well stop here, but adding an Amazon Prime Video subscription to the mix can unblock the full range of 2021-2022 NFL games for only $8.99 extra.
Therefore, for roughly $69 per month, you can watch all NFL games in the 2021-2022 season without cable. Note that this method works best if you're a US resident who currently lives in the US, as trying to use it from another country may not work without a VPN, which involves an additional monthly cost.
NFL Game Pass
If you're not exactly a fan of using multiple streaming services to access separate fragments of the same event, which is the 2021-2022 NFL season, we've already mentioned the NFL Game Pass above and how you can use it to watch every US game.
The downfall is that you'll only be able to watch the games on-demand and only after they already air, which puts you at risk to find out the score before the game ends. Oh, and the service costs a whopping $99 per season.
However, if you use a VPN and connect to a supported Eurozone country (Germany, Switzerland, Austria), you can watch every game live. On the downside, you'll have to purchase a sturdy VPN service, such as NordVPN, which can spike your monthly fee a bit.
Cheaper alternatives to watch NFL 2021-2022 games in the US
We get it, $99 per season could feel a bit much if you were thinking about NFL Game Pass, not to mention that you'd probably want to use it in conjunction with a VPN to get the most of it and be able to watch live games.
The fact that NFL game broadcasting rights are shared among numerous entities doesn't make it easier, either. The whole situation is a mess, and you'll most likely have to mix and match if you want to save a buck or two.
There's a chance to get away with paying around $50-$55 if you want the full package by combining premium, paid-for, and free services in the same cauldron and hoping you won't miss important events.
The list below is an example from Comparitech, but feel free to replace, add, or remove any option according to your own needs:
Amazon Prime (Thursday Night Football) – $8.99 per month
Paramount+ (AFC games) – $5.99 per month
Sling Blue (Monday Night Football) – $35 per month
Tubi TV (NFC games) – Free
Yahoo! Sports App (local & national games) – Free
Peacock (Sunday Night Football) – Free / potential $4.99 paywall for NFL games
Therefore, depending on Peacock and whether or not they will lock Sunday Night Football games behind a paywall, you may end up paying either $49.98 or $54.97.
If you're not a fan of mixing and matching and don't care if you'll end up missing a game or two, you could use one of the services in the list below. We've included each service's minimum monthly price (more advanced plans may end up costing more), as well as the NFL broadcasters it offers for your convenience.
fubotV – $54.99 – CBS, NBC, NFL Network, FOX
Sling TV (Orange + Blue) – $49.99 – NBC, ESPN, FOX, NFL Network
YouTube TV – $49.99 – CBS, NBC, FOX, ESPN
Hulu + live TV – $44.99 – CBS, NBC, FOX, ESPN
AT&T TV Now – $50 – CBS, NBC, ESPN, FOX
It's worth mentioning that all the services we've mentioned above also provide you with free 7-day trials, so you can decide if they fit your needs before committing to purchasing a long-term subscription plan.
If you're not afraid of getting your hands dirty and combining your streaming service with a VPN, you can try DAZN, which costs only $20 per month or $99 per year (which is comparable to the NFL Game Pass season fee).
Although DAZN doesn't let you view NFL games in the US, using a VPN to lift DAZN Canada's geo-restriction lets you view live NFL games, since DAZN Canada offers live games through NFL Game Pass.
How can I watch NFL games in Canada?
Speaking of Canada, ever wondered how people who live there can watch NFL 2021-2022 season games? Well, as opposed to US residents, Canadians seem to have it better, seeing that they can purchase NFL Game Pass by making a one-time payment of $74.99.
But wait, there's more: this one-time payment brings them access to live NFL games (as opposed to US subscribers, who can only see on-demand reruns of the games after they aired), as well as replays of every game in the season. Pretty nice, right?
However, the best option for Canadian NFL fans would be DAZN. Not only does DAZN come at a cheaper price than the NFL Game Pass, but it actually offers the Game Pass to its subscribers, which means live games in HD quality. DAZN costs $20 CAD per month, as opposed to Game Pass's almost more-than-triple $74.99 price tag.
Another great option would be TSN Direct, which costs more than DAZN ($24.99 CAD per month) but also has a standalone streaming app.
How can I watch NFL games in the UK?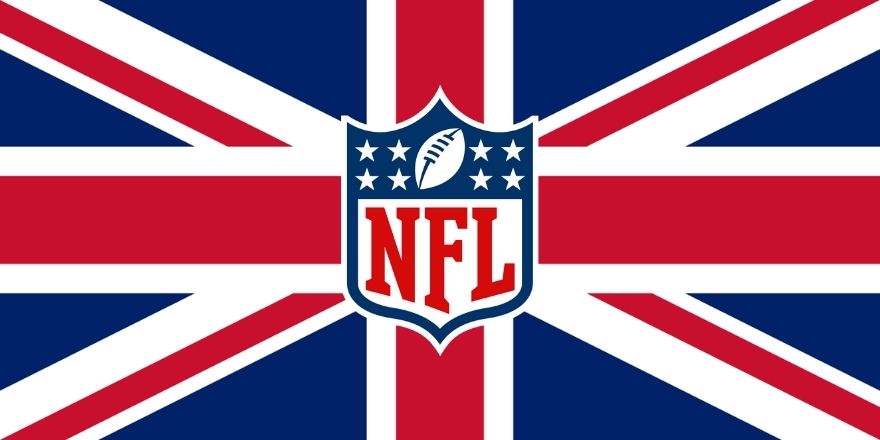 Since residents of the United Kingdom have a soft spot for American Football, we should discuss a bit about how you can watch NFL games if you're currently in the UK. We've already mentioned that in the UK and Ireland, NFL Game Pass can be used, albeit with certain limitations. No live games are available and on top of that, you may not be able to access all non-live games, either.
However, a better alternative would be getting a Now TV subscription, which should grant you access to both Sky TV and Sky Sports. As a UK resident, instead of signing up to Sky TV directly, you'd be better off signing for a Now TV Entertainment Pass and add the Sky Sports Mobile plan on top of that.
As opposed to signing for Sky TV, which could get quite expensive, the Now TV method would cost you just under £13 per month.
How can I watch NFL games in Australia?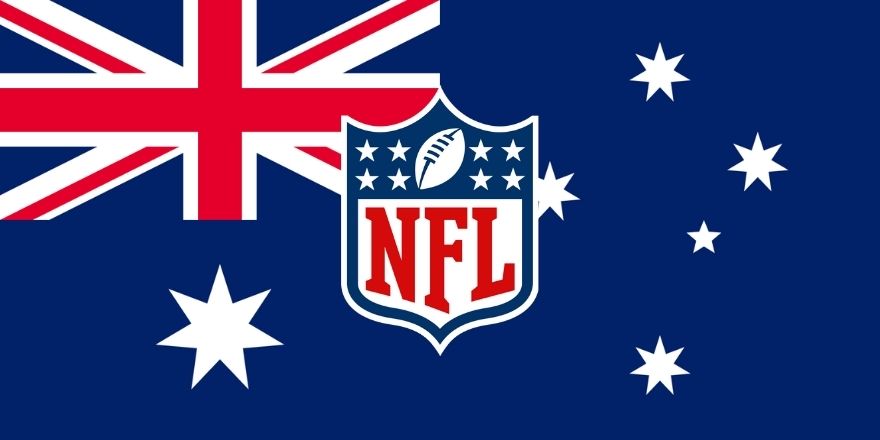 If you're an Australian NFL fan and want to watch your favorite team in the 2021-2022 season, your best choice would be purchasing an NFL Game Pass subscription. The cost of this option is $249 AUD per year and offers most NFL games live and the rest of them on an on-demand basis with full replays.
On the plus side, combining NFL Game Pass with a VPN and accessing it through a supported Eurozone country could let you watch all the games live, as well as see replays for all previous games.
If you're not such a big NFL fan, you may want to choose a different option, one that's actually free. We've mentioned 7mate above as being a free alternative to paid streaming services where you can watch NFL games.
Unfortunately, 7mate's game selection won't be as rich as the Game Pass library, as you'll only be able to see two games per week (Sundays and Mondays). However, you'll be able to use an antenna to tune into 7mate since it's a free-to-air option.
You could also choose Foxtel Now, but its price of $40 AUD for the base package and $29 AUD per month for the sports package could be a bit off-putting.
How can I watch NFL games in Europe?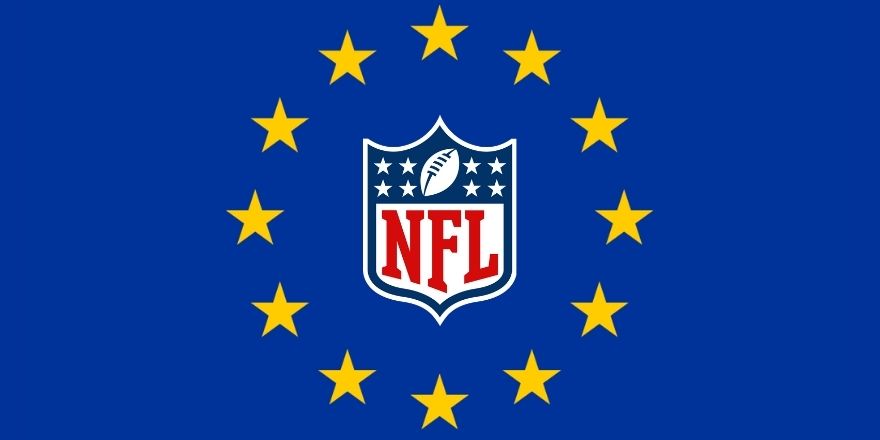 Last, but not least, it seems like Europeans have got it best when it comes to watching NFL games. The Game Pass allows them to watch both live games and replays of games that already came to an end, and seemingly they don't have to use a VPN, either.
DAZN is without a doubt the best way you could go about it if you're in Europe and want to watch NFL games live. It only costs €9.99 per month and includes an NFL Game Pass, which we already know lets you watch NFL games live.
On the downside, DAZN may not be available in all European countries, so the best next thing would be signing up for an NFL Game Pass. There's good news and bad news; the good news is that the price for this option varies by country, so you may be able to save a few bucks. The bad news is that certain countries may only be able to access replays of the games instead of watching them live.
However, there's nothing that a reliable VPN can't fix, so you could try using a VPN to bypass geographical restrictions and watch live NFL games even in countries where the Game Pass isn't fully supported.
Watch NFL games without cable – CONCLUSION
All things considered, if you're passionate about NFL games and you're grieving about not being able to see your favorite teams live from a comfy stadium chair, a good alternative would be streaming the games on your device of choice, and without cable, too.
Although there are a lot of online streaming services where you could watch your favorite NFL team obliterate their opponents, we believe that the best way to go about it is by signing for an NFL Game Pass and using a VPN to watch the games live from a supported Eurozone country.
If you don't exactly feel that this would be the best choice for you, we've prepared a whole lot of alternatives that you can make your pick from.