We are reader supported and may earn a commission when you buy through links on our site.
Learn more
How to Install SPMC on Amazon Fire TV Stick
Semper Media Center (SPMC) is an Android-oriented fork of the open-source media center software Kodi. It's created and maintained by one of Kodi's former developers whose job was to work on Android ports of the app. SPMC uses the same basic look, feel, and engine as Kodi, but you'll notice several changes to the interface that makes it easier to navigate via touch screen and remote. This makes it perfect for running on low-power Android-based devices, like Amazon Fire Sticks or Fire TV.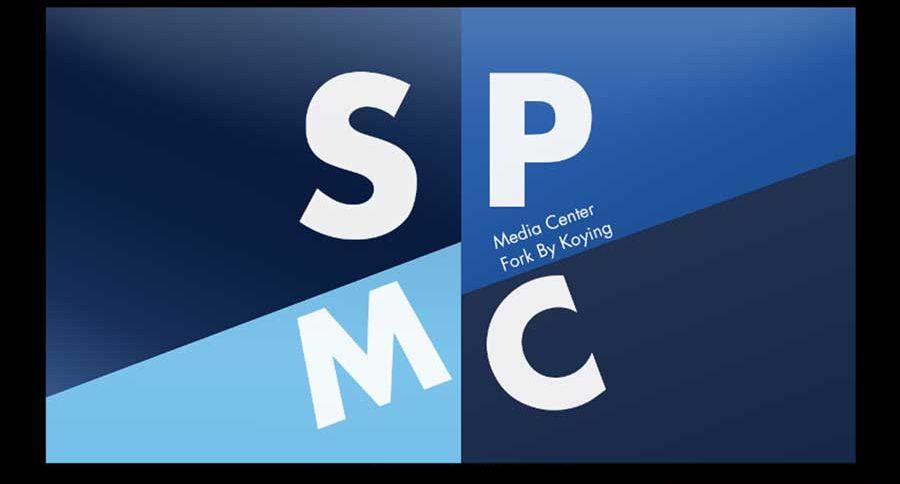 30-days money back guarantee
Secure Your Fire TV Streams with a VPN
No matter what you're watching or which piece of software you use, there's always a good chance someone is recording your data or even tracking your location. Unencrypted information gets sent across the internet every time we connect. It contains everything from the websites we visit to the e-mails we view, and there's nothing stopping anyone from taking a look at our online activity.
Fortunately, VPNs make it easy to stay safe and hidden online, no matter what the danger involves. VPNs create a private tunnel of encryption between your device and the internet. With encrypted data nobody can tell what videos you're streaming or what websites you visit, and it's nearly impossible for third parties to track your location, as well. VPNs restore privacy to the internet and are the perfect companions for streaming unlimited videos from your Fire TV devices.
IPVanish – The Best VPN for Amazon Fire TV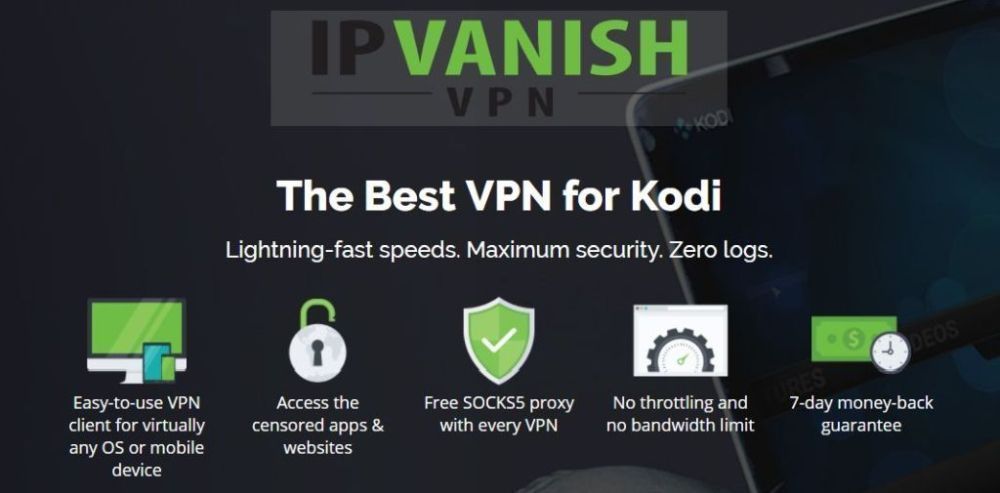 IPVanish has what it takes to be the top VPN for Amazon Fire Stick and Fire TV. The company's custom software is lightweight and easy to install, all you have to do is jump on the appstore and download, no sideloading required. Once it's up and running you'll enjoy lightning fast connections to over 950 servers in 60 different locations around the world, each one secured with 256-bit AES encryption, DNS leak protection, and an automatic kill switch. IPVanish also guarantees your privacy with a strict zero-logging policy for all traffic, ensuring nothing you do can be tracked, traced, sold, or monitored!
Try IPVanish with our EXCLUSIVE deal! Sign up and score a 60% discount on yearly plans, only $4.87 per month. You can even use the seven day money back guarantee to try before you buy.
SPMC, Fire TV, and Sideloading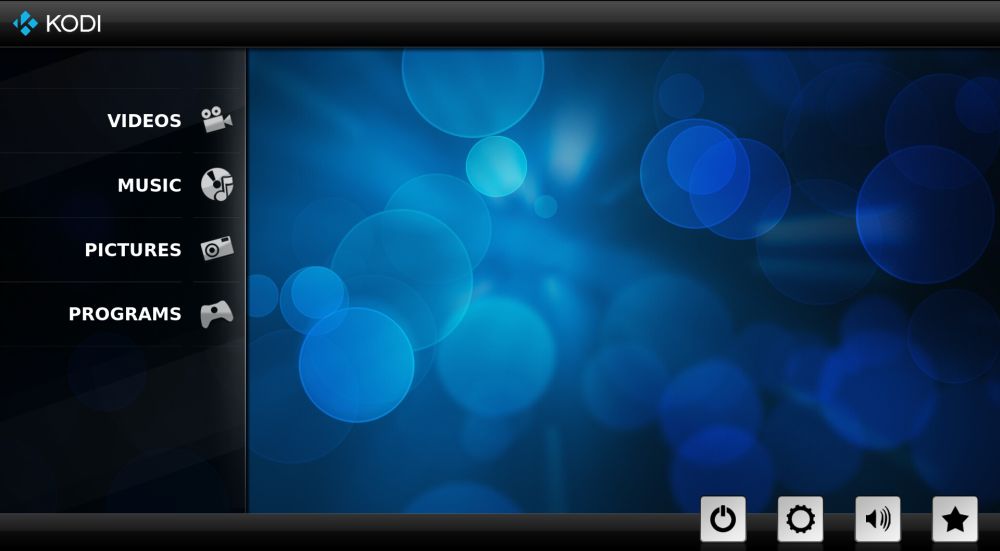 If you're familiar with Kodi, you already have a head start on what SPMC can do. The open-source fork of the already open-source software comes with tons of features aimed at making it easy to discover and stream movies, TV shows, live sports, and broadcast TV channels with ease. Before you get started, though, there are a few things you should know about SPMC and how to sideload it to your Fire Stick.
Is SPMC Better than Kodi for Fire TV?
While Kodi runs perfectly fine on most devices, SPMC was made specifically to run on Android systems, including Fire TV. You'll find a number of interface tweaks and speed enhancements throughout the software, just enough to eke out extra performance on a smaller device. Almost all of Kodi's basic functionality is there, only now you don't have to fumble with a somewhat clumsy interface.
The downside to SPMC is it can struggle with some of the heavier tasks Kodi excels at, such as parsing large repositories or shuffling through huge lists of videos. It's a worthwhile trade-off for the speed increase you get elsewhere, though. In short, if you can use Kodi, you can use SPMC, and if you use a Fire TV, you should definitely check out SPMC.
Sideloading – Is it Safe?
Because SPMC isn't available to download on Amazon's built-in appstore, the only way to add it to your Fire TV is through a process known as sideloading. Using one of the methods outlined below, you'll be able to take any Android-compatible apk (the file format used by Android and Fire TV apps) and install it directly to your Fire device, bypassing the appstore entirely.
Sounds dangerous, right? Don't worry, sideloading is perfectly safe. It doesn't require any hacking or dangerous software modification, just a free app or two and a couple minutes of your time. And if you don't like an app you've installed, you can even get rid of it directly from the Fire TV, no harm done.
Important Steps to Install SPMC on Amazon Fire Stick or Fire TV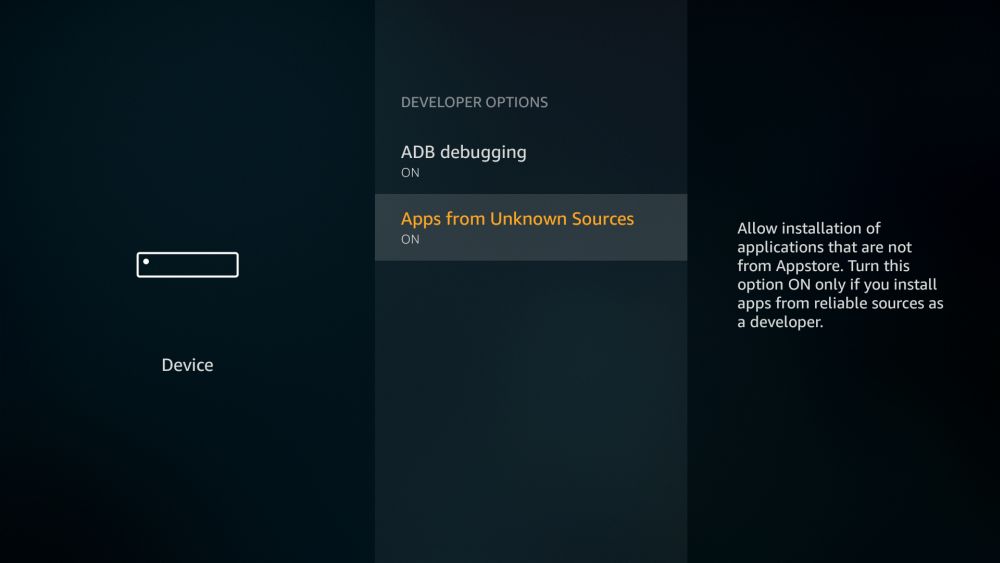 Even though sideloading is pretty simple, there are a couple of steps you need to complete before starting the process.
Preparing Your Fire TV to Sideload
The Fire TV operating system comes with a built-in option that disables external installations. If you enable it, however, sideloading is a breeze. Follow the quick steps below to prepare your Fire TV.
Go to your Fire TV Stick's settings page located at the top of the home menu.
Scroll right and choose Device
Move down to Developer Options
Set Apps from Unknown Sources to ON.
Accept the warning message about installing external apps.
Downloading SPMC
Sideloading usually means finding an app's apk file and transferring it to your Fire TV manually. This means you'll need to have either the apk itself or a direct URL to start the process. Follow the steps below before checking out the install methods so you'll be prepared.
On your PC web browser, visit the official SPMC download page.
Look for the link that says ARM32 APK. It should be near the top.
Right click and either copy the URL or download the apk file. You should see a long and complicated link like this: https://github.com/koying/SPMC/releases/download/16.7.3-spmc/SPMC-16.7.3-spmc-9cc7fff-armeabi-v7a.apk
With the URL or apk in hand and your Fire TV switched on, follow one of the methods below to start sideloading.
Methods to Install SPMC on Fire TV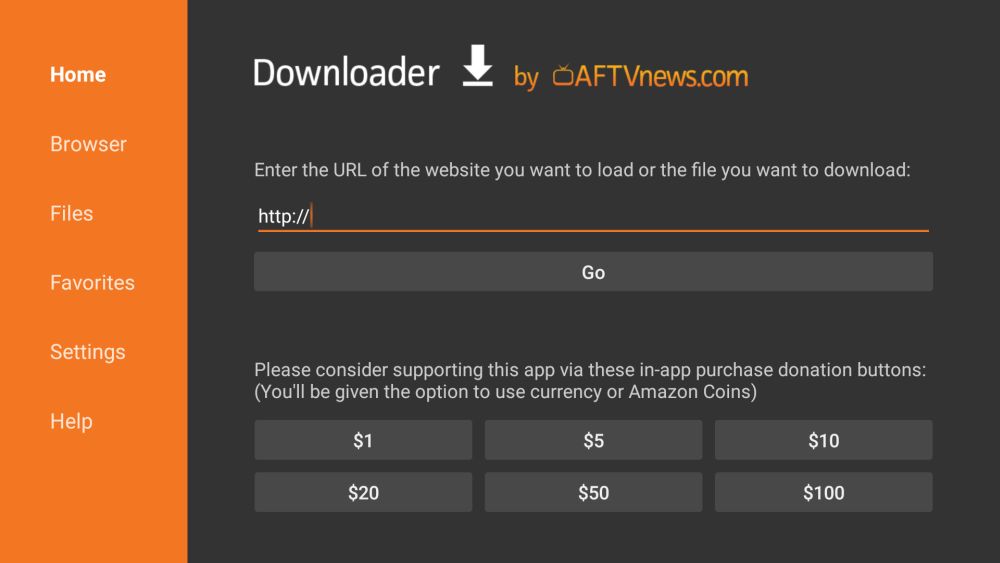 Got your Fire TV warmed up and ready to go? Good, let's sideload the SPMC media center! There are over a dozen different ways to manually add content to your Fire device. We've chosen three of the simplest and easiest below. Pick a method, give it a try, and if you don't like it, just skip to a different one.
Method 1 – Downloader App
If you don't mind doing a little typing with your Fire TV remote, Downloader is by far the most convenient way to sideload software onto your Fire TV. The app is completely free to use and can be installed directly from the Amazon appstore. It provides a simple interface that does two things: downloads apks for you, and starts the installation process. That's it. No fuss, no weird interface clutter, just a big URL box that's ready to roll.
Follow the steps below to install Downloader and use it to sideload SPMC on your device.
Follow the preparation steps in the section above. Copy the direct URL to the SPMC apk and keep it somewhere easy to access.
Open the Amazon appstore on your Fire TV.
Search for Downloader and install the program.
Run Downloader and type the apk's URL in the box.
Downloader will grab the file, then store the link in its dedicated Files section.
Install SPMC through Downloader's interface.
When the installation completes, you can access the app from your main Fire TV menu at any time.
Method 2 – adbLink
If you've got a PC or laptop handy and don't mind a little extra setup work, the adbLink method for sideloading apps can be a lifesaver. The free software connects to your Fire TV over Wi-Fi and can be used to manage programs, add new content, or even remove apps you no longer need. You'll have a full PC keyboard and mouse to work with, making it extremely easy to use, and it works from Windows, Mac, and Linux systems alike.
Follow the guide below to use adbLink to sideload SPMC on your Fire TV.
Follow the preparation steps in the section above, then download the SPMC apk to your desktop.
On your Fire TV go to Settings > About – Network and write down your device's IP address.
On your PC visit the adbLink website, download the program and install it.
In adbLink click "new" next to the devices box and add your Fire TV Stick.
In the next window, type a unique description and the IP address of your Fire TV Stick.
On adbLink's main screen, click the "Install APK" button, then navigate to the SPMC apk file.
adbLink will automatically install the app to your Fire TV device. It may take a few minutes, depending on your Wi-Fi speed.
When the process is complete you can access SPMC from your Fire TV's main menu.
Method 3 – apps2fire
If you have an extra Android device around, such as a tablet or smartphone, the apps2fire method will be your fastest option for installing SPMC. This handy app lets you "push" content installed on a separate device to your Fire TV. All you need to do is install an app on your smartphone, run apps2fire, then send it over. It's surprisingly simple, and since phones and tablets are usually easier to work with than Fire TV devices, you can save a ton of setup time.
Use the steps below to install apps2fire and SPMC.
Follow the Fire TV preparation steps in the section above. You won't need to download the SPMC apk or copy the URL, however.
On a separate Android device, install apps2fire from Google Play. Make sure it's the official one developed by Koni.
On the same device, search for SPMC on the Google Play store.
Run apps2fire and let it create a list of your local installs.
When the scan is complete, slide the menu left and tap Setup.
On your Fire TV, go to Settings > About – Network and write down the IP address on the right.
Back in apps2fire, enter your Fire TV's IP address. You may also need to tap "Search Fire TVs" just below that.
Go to the Local Apps tab and scroll down to SPMC.
Tap the app's icon, then select "Install" when the window opens.
After a moment, the app will upload to your Fire TV and install. This can take a few minutes depending on the speed of your internet connection.
Run SPMC from your Fire TV's main interface and start streaming!
What to Watch on SPMC and Fire TV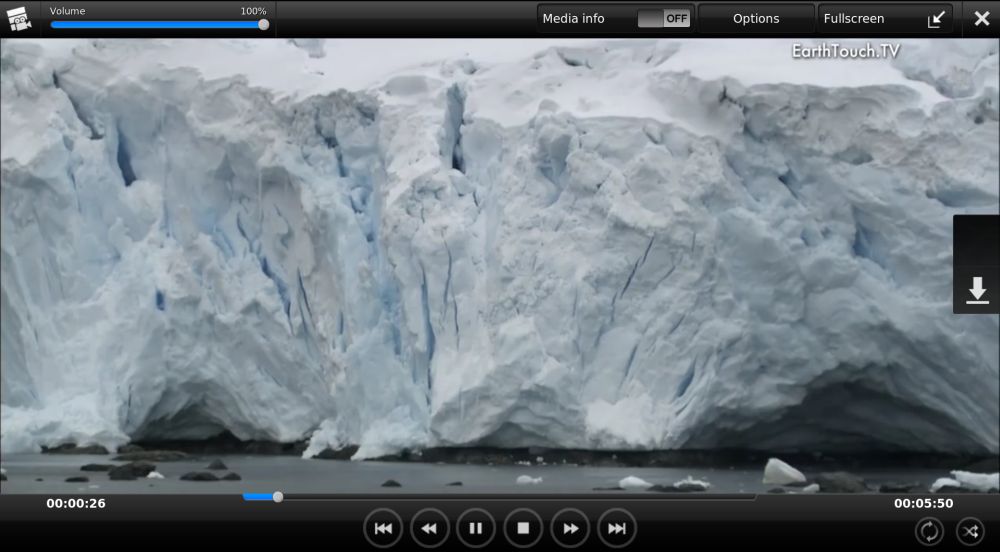 With SPMC installed, the doors to entertainment are wide open. The app itself doesn't come with any content, so before you can take advantage of it you'll need to install some streaming extensions. Music and videos are both fair game, and SPMC makes it easy to add a massive variety of content with just a few clicks.
Install Official (Legal) Add-ons to SPMC
Just like the main Kodi software, SPMC comes pre-installed with an official repository of free and legal add-ons. There are dozens of fantastic video streaming services here, everything from science and nature videos to independent movies, classic TV shows, and old cartoons. This is a great place to start your SPMC journey, just follow the steps below and see what you find!
Launch SPMC on your Fire TV and make sure you're at the home menu.
Select Videos from the nav bar on the left, then choose Video add-ons on the right.
Click the "Get more…" link at the bottom. If you have a lot of stuff already installed, you may need to scroll down to see it.
SPMC will load a list of official Kodi video add-ons. Browse around and click the one you want to install.
In the next window, choose Install to add the content to your device.
When the window closes, click the back arrow on the bottom right of the screen.
You'll be taken back to the main videos folder. You should see your add-on there, ready to roll.
Access your add-ons at any time by clicking Videos from the main menu.
How to Install Unofficial Add-ons to SPMC
Outside of the officially endorsed add-ons provided by Kodi's repository, SPMC lets you install third party content developed by outside coders. The compatibility isn't quite as strong as with Kodi itself, but if you have a favorite repository or streaming resource you like, chances are it'll work just fine on SPMC.
Launch SPMC on your Fire TV device.
Make sure you're at the home menu, then select Videos from the nav bar on the left.
Select Files, followed by Add videos. A new window will open prompting you to add a video source.
Click where it says <None> in the center of the screen.
Enter a repository URL and nickname. If you need some repo suggestions, check out our Kodi archives for some great suggestions.
Save your changes and close the sources window. Your new repo should show up on the screen.
Tap the repository, choose an add-on, then install it right away!
Note: Unofficial add-ons can pull content from a variety of sources. It's impossible to verify the integrity or legality of each one, meaning you could access pirated videos without your knowledge or consent. Addictive Tips does not condone or encourage violation of copyright restrictions. Please consider the law, victims, and risks of piracy before accessing copyrighted material without permission.
Conclusion
SPMC is a fantastic alternative to the standard Kodi software. It's fast, it's easy to use, and it's perfectly designed to run on Fire Stick and Fire TV devices. If you've got a favorite add-on you like using with SPMC, let the world know in the comments below!