We are reader supported and may earn a commission when you buy through links on our site.
Learn more
How to Enable RTMP on Kodi for Live Streaming
If you're still running Kodi Krypton, you may have noticed live streams can be troublesome. But by enabling RTMP, you can easily solve the single most common issue with streaming live content on Kodi. We show you how to get it done in just a few minutes below.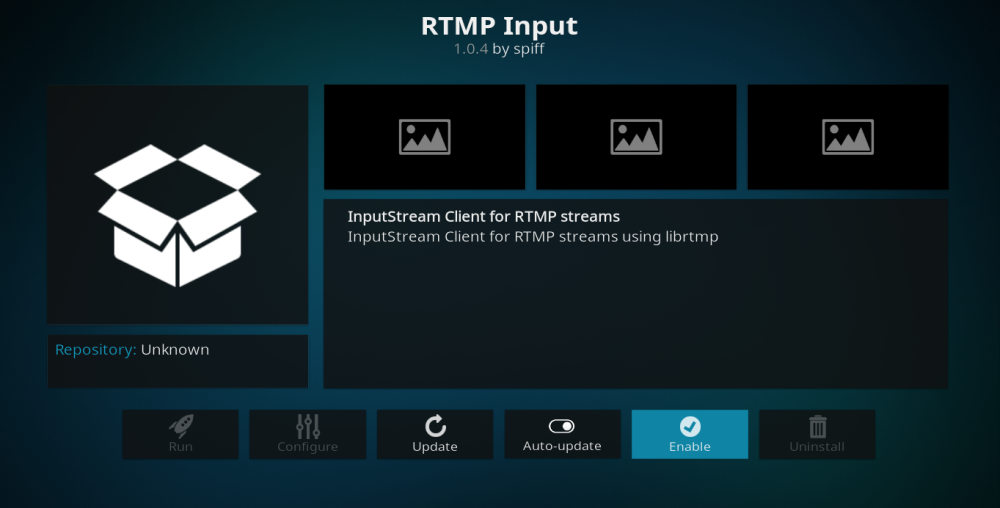 If you are keen Kodi user, you will know that there is nothing more frustrating than finding the live stream that you are looking for, only for it not to work properly. What's worse, the problem has become a lot more common since the launch of Kodi v.17 Krypton. The reason why is simple, and fortunately so is the solution.
More often than not, if a live stream is not working through Kodi, the reason is something called RTMP. If you haven't heard this acronym before, don't worry, you aren't alone! It stands for Real-Time Messaging Protocol and it is the tool Kodi uses to support a large number of its live streaming add-ons. However, in Krypton, the developers decided, for some inexplicable reason, to disable RTMP by default. This means that if you try to run an add-on which uses RTMP in Krypton, it will not work. Fortunately, there is a simple method you can follow you change this default setting and enable RTMP on Kodi for live streaming.
30-days money back guarantee
Before You Use Kodi, Install a VPN
If you are using Kodi to live stream any content, it is always strongly advised to use a VPN. This is because, although Kodi itself is completely legal, some of the add-ons which enable users to live stream content are not. A number of Kodi users have reported receiving legal notices as a result of using such add-ons, with some even finding themselves subject to further legal action. But using a VPN helps to protect you from this risk by protecting your online privacy and helping you to remain anonymous whilst using Kodi.
We Recommend NordVPN for Safe Kodi Streams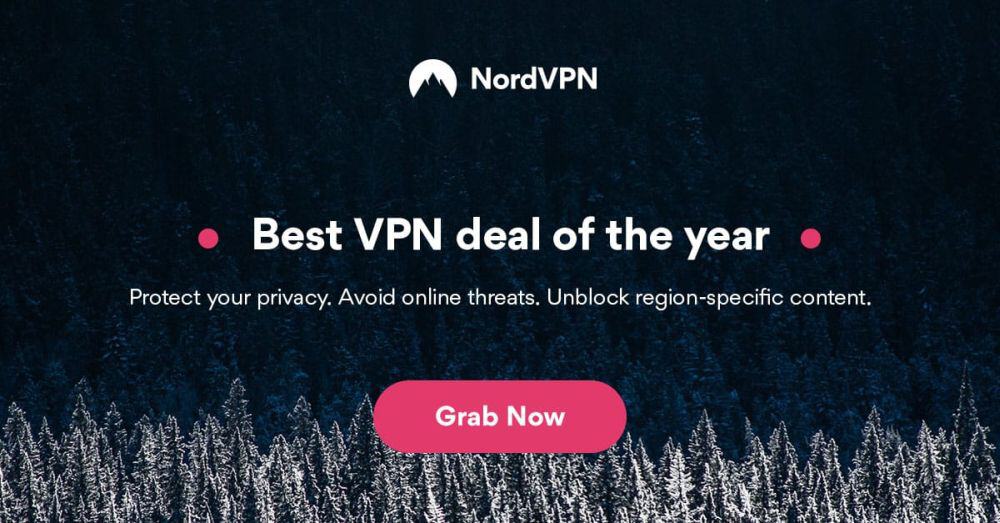 NordVPN shores up the biggest deficiencies with Kodi. For one, you are by default limited to stream content which is available in your country–and locked out of everything else. What's more, ISPs target Kodi traffic with the unfair process of throttling, simply because they can't take the risk that you're watching something you "shouldn't" be.
These are big impediments to a smooth streaming experience, but NordVPN solves them all–and elegantly at that. With just a single click, you can connect your Kodi-equipped device to one of NordVPN's more-than 5,800 servers in 59 countries via tunnels encrypted by NordLynx. This cutting-edge protocol features the unbreakable 256-AES-GCM cipher–the same used by the NSA–without bogging your connection down with excessive latency and slowdown. That translates into ISPs that are unable to track your traffic–let alone throttle it.
Additionally, because you're "spoofing" a new IP address, you can digitally relocate to any country within NordVPN's network to access local geoblocked content. Love British comedy? There's a UK server for that. Need your American reality TV fix? Thousands of US servers are on standby, waiting to deliver buffer-free video content. Uptime is excellent across the board, and built-in leak protection ensures your data never escapes unencrypted. NordVPN also purges any trace of your identifiable metadata on their servers, with their strict no-logging policy.
Read our full NordVPN review.
Pros
Very affordable plans
GooglePlay users rating: 4.3/5.0
Tor over VPN, double VPN
Based in Panama
Money back guarantee policy.
Cons
Apps can be a bit cumbersome to use.
How to Enable RTMP on Kodi for Live Streaming
If you have been experiencing problems watching live streams on Kodi Krypton, the most likely reason is that RTMP is still disabled by default. This is the simple step-by-step guide on how to change this setting and, hopefully, get your live streams working again.
Open Kodi to the Home Page.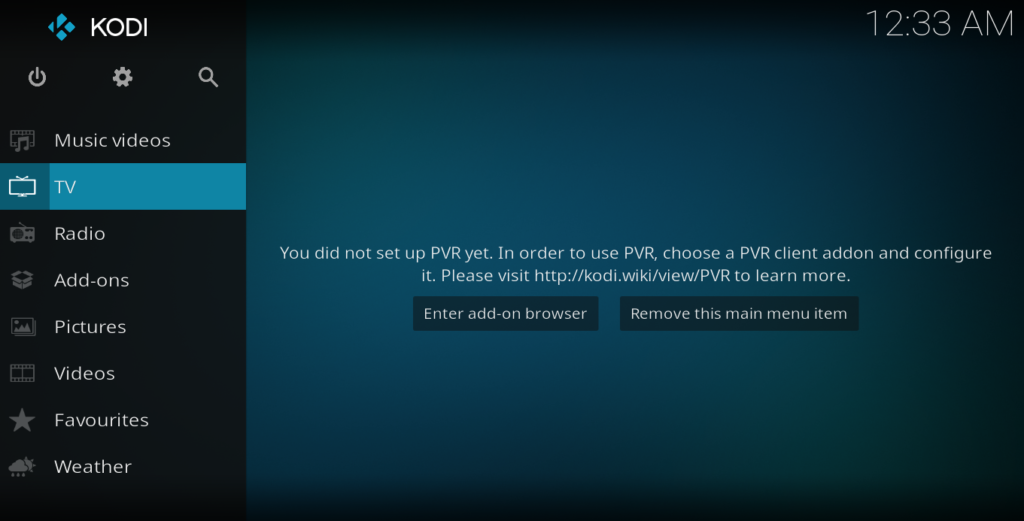 Click on the Add-ons menu tab.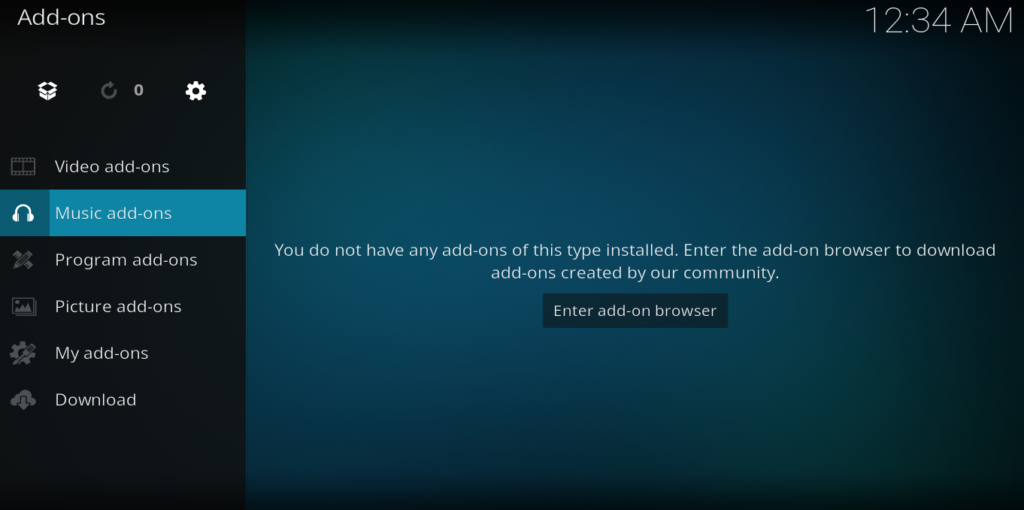 Next, select the My add-ons tab.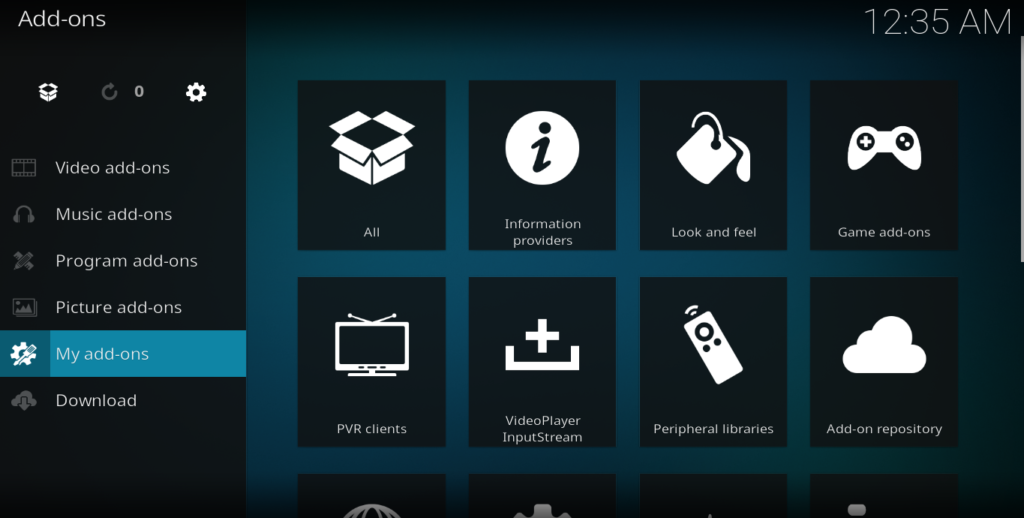 Scroll down the page until you reach an item labelled VideoPlayer InputStream.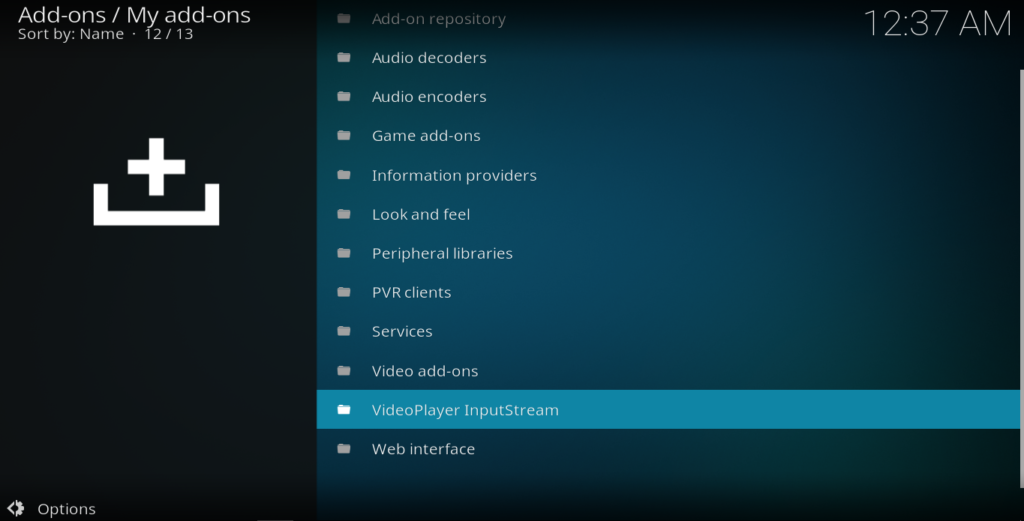 Click on this then select RTMP Input.
Click the Enable button at the bottom right of the screen.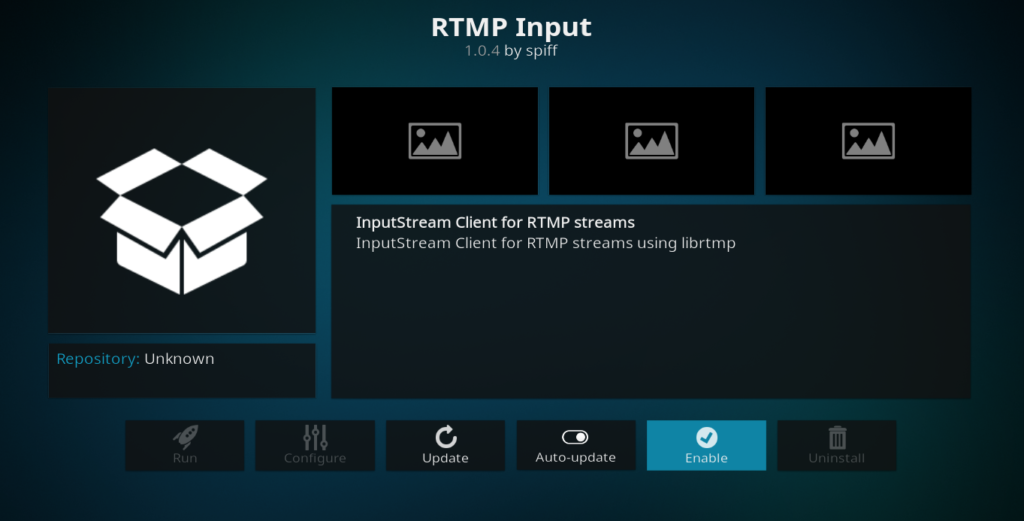 You can now leave the RMTP Input screen and the cross next to the menu item on the Video Player Inputstream screen should now have turned into a tick. You may have noticed that there is another menu item on this same page called InputStream Adaptive. This is also important for the successful live streaming of quite a bit of content but has also been disabled by default. You can enable this using a similar method.
How to Enable InputStream Adaptive in Kodi Krypton
On the Video Player InputStream page, click on InputStream Adaptive.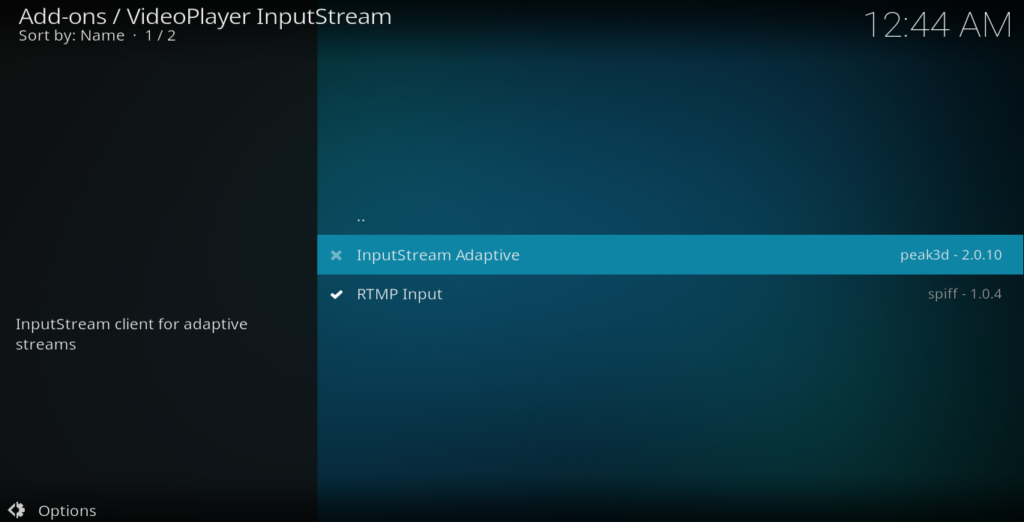 Click the Enable button at the bottom right of the screen.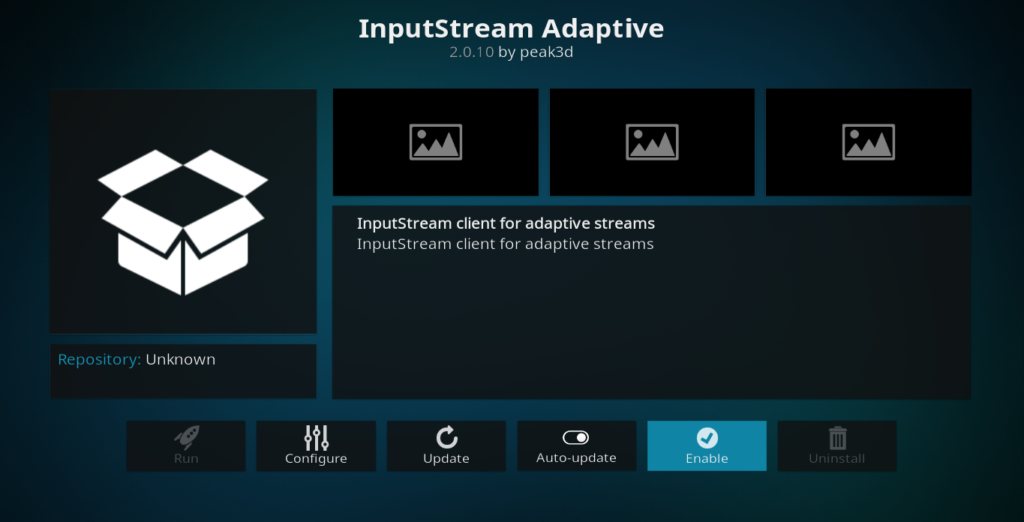 With both of those functions now enabled, you can return to the Kodi homepage, access your live streaming add-ons as usual and you should find them now working as normal. If you still experience any issues, you should try rebooting your device and then open Kodi and try again.
Why Does Krypton Disable RTMP by Default?
This question of why the RTMP and Inputstream Adaptive settings are disabled by default on Kodi Krypton is a difficult one to answer. On all previous incarnations of Kodi, both have been enabled by default. As a result, most Kodi users have never needed to even think about these settings before.
The most likely reason is the pressure that the Kodi developers, the XBMC Foundation, have been coming under from copyright holders who fail to understand the concept of open source software and blame Kodi for the unofficial add-ons which can access their content illegally. By changing the default in these settings, Kodi is making it harder to watch illegal live streams on their platform, which will please copyright holders. Of course, it is still easy to change the settings, but not everyone will know how. Which is why we have put together this guide.
What do you think about the ongoing battle between copyright holders and streaming services? Do you think Kodi is headed in the right direction for its users? Were our instructions easy to follow? If you have any thoughts on these or other related topics, please do leave them in the comments section below!