We are reader supported and may earn a commission when you buy through links on our site.
Learn more
Playlist Loader Kodi Add-on: Manage and Maintain Playlists on Kodi
Not every unofficial Kodi add-on is for accessing new video content; the Playlist Loader is a good example of the many useful admin add-ons built to enhance your Kodi experience. Today, we review the add-on, showing you how to build, manage and maintain convenient content playlists in Kodi.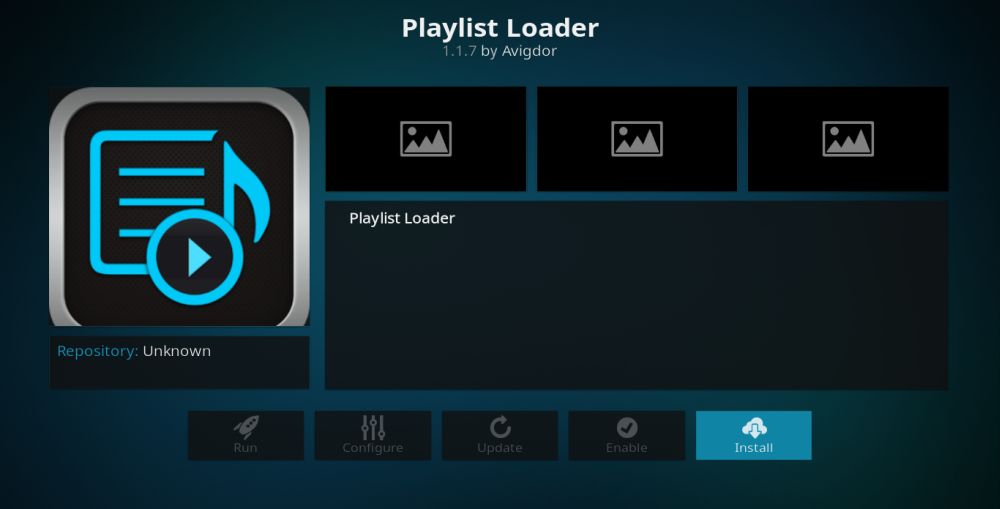 Playlist Loader is listed as a Video addon in the Kodil Repository. But in fact, it is rather more of an administrative tool than a source for video content. As you might have gathered by the name, the Playlist Loader Kodi addon is a tool which helps Kodi users to manage and maintain their playlist.
With the help of the Playlist Loader Kodi Addon, users can create, edit, customise, and manage playlists across multiple addons. It is an incredibly useful tool for anyone who likes to watch content across multiple addons and is fed up with having to constantly switch between different addons and links. In this article, we will explain exactly how to download and install the Playlist Loader Kodi addon as well as everything you need to know about how this addon works.
Before you download the Playlist Loader Kodi addon – Install a VPN
When streaming media content through an unofficial Kodi addon such as the Playlist Loader, it is always recommended to use a VPN. This is because copyright holders have been clamping down on addons such as these which they claim can help users to access copyrighted content illegally. A number of Kodi users have received legal notices and even faced stronger sanctions, as a result of using such addons. But a VPN can help to protect you. When you use a VPN all of your online activity is encrypted, and your IP Address is changed. This helps to keep your viewing habits private and mitigates the risk of legal reprisals for using Kodi addons. With a VPN, you can stream through addons such as PLaylist Loaderwith peace of mind. The biggest dilemma you face is deciding which VPN to use. But we can help there too:
Don't Use Kodi withoutNordVPN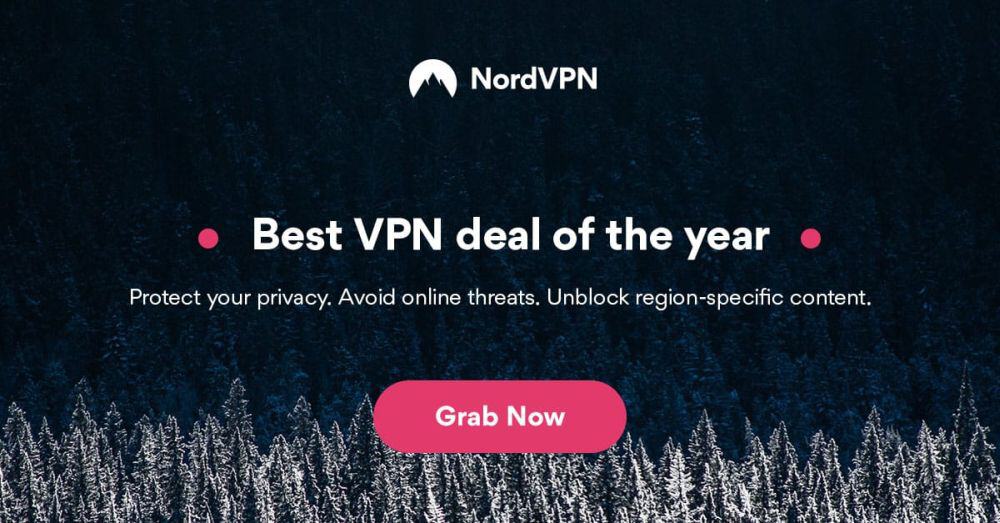 NordVPN is an essential cybersecurity tool for anyone who uses the Internet–and especially those who use Kodi on a regular basis. Your streaming traffic is like a big red flag that calls the scrutiny of overzealous ISPs and copyright trolls. Even if you're using only official add-ons, these entities are free to surveil, throttle, and even disrupt your Internet connection–or issue legal threats to ruin your media binge.
But NordVPN stops these threats cold. By routing your Kodi traffic through to its numerous servers (and we do mean numerous–over 5,800 servers in 59 countries) worldwide, you can effectively disguise your IP address and veil your data in unbreakable cryptographic code. In fact, the NordLynx protocol is the latest encryption method on the market, and maximizes security without any of the latency, lag, or slowdown VPNs were once infamous for.
But dodging your ISP is only one benefit; with NordVPN, you can access a world of geoblocked streaming content via Kodi. Want more anime? Connect to a Japanese server. Love the French cinema? There are hundreds of secure nodes in France waiting to deliver buffer-free streams–even in HD. There's no limit on bandwidth or speed, and NordVPN never logs your activity. This leaves you free to enjoy countless hours of entertainment with nothing to worry about except what you're going to watch next.
Read our full NordVPN review.
Pros
Unblocks American Netflix
GooglePlay users rating: 4.3/5.0
Allows multiple connections (6 devices)
"Double" data protection
30-day money back guarantee.
Cons
They can take 30 days to process refunds.
How to install the Playlist Loader Kodi addon
Playlist Loader has been around for some time, but with the demise of several popular unofficial repositories, you may be a little unsure where to source it from at the moment. Once again, it is the Kodil repository which has stepped into the breach. This huge unofficial repository is the new home of many established Kodi addons and Playlist Loader is another that can now be found there. The process to download it is a pretty simple one too. All you have to do is follow this simple step-by-step guide.
What is the Playlist Loader Kodi addon?
Playlist Loader will be listed under your Video Addons once you have successfully downloaded and installed it, but in actual fact, it is far more of an administrative tool that a source for video content. What this addon does is enable you to create and store playlists from various addons across Kodi in a single location. Using the Playlist Loader Kodi addon, users can create, edit, customise, and manage their playlists.
For those who like to binge watch TV series, movies, or live sporting events, it is a really useful tool to speed up the process by which you get to your stream links and start watching your favourite shows and films. The Playlist Loader Kodi addon is remarkably simple to use and its design is crisp, clear, and easy to understand for even novice Kodi users. The main menu includes just three options: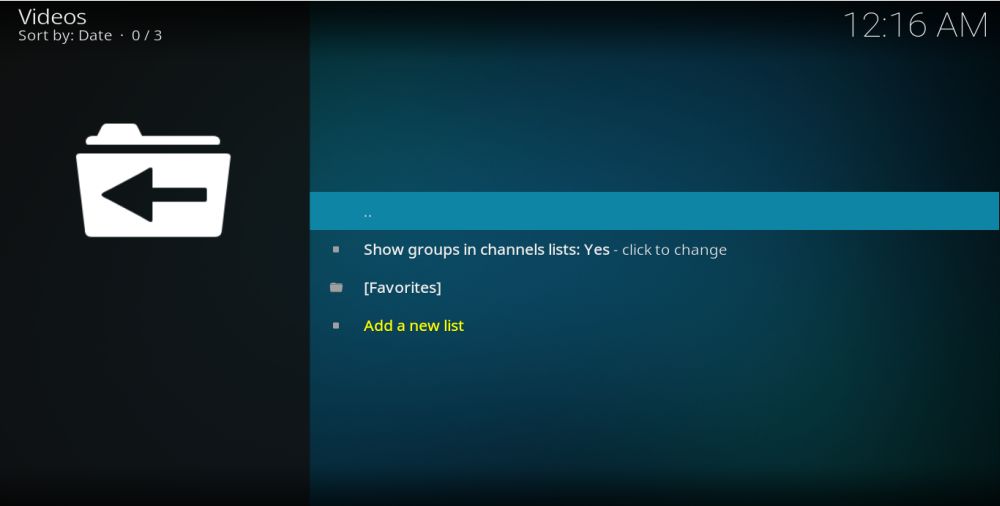 Show Groups in Channel Lists: YES – click to change
This is a simple one-click setting option which allows users to decide whether or not they want the addon to display their groups in Channel Lists.
[Favorites]
This links to your favourites folder which offers a fast way to access all your favourite TV shows, movies, and other Kodi links.
Add a New List
This is the main option most users will head to on the Playlist Loader Main menu. It is here where you can create your new playlists. The process of doing this is a fairly straightforward one, but not necessarily completely intuitive. So, to help you get going, here is our step-by-step guide to creating a new playlist using the Playlist Loader Kodi addon:
Click on Add a New List in the main Playlist Loader menu.
Give your new playlist a name – you can call it anything you like.
On the next screen, you will be given two options. You can choose to create either a Remote-list[URL] or a Local-list[File].
Selecting Remote-list allows you to add online playlists.
Selecting local-list enables you to add a local playlist which you have already created already on your system.
To add a remote playlist, you will be prompted to enter the URL of the playlist. DO this and then click
You will then be prompted to choose a logo. You can do this if you wish, but it is optional, so you are also fine to click
Your playlist should then be saved under the name you gave it at step 2 and accessible on the main menu.
And that's really it. Opening up your playlist will provide you with a list of channels and content that you will then be able to stream directly through Kodi. The Playlist Loader addon is a really great tool for those who want to be able to manage their viewing habits effectively. It is very simple and easy to use and does exactly what it says on the tin, no more no less. Some Kodi users may have no use for this type of addon, but for others, it will quickly become an essential part of your Kodi viewing.
How have you found the Playlist Loader Kodi addon? Do you think it is a useful tool, or do you prefer doing things directly through your other Kodi addons? Was our guide to downloading, installing, and using the Playlist Loader Kodi addon helpful. We are always interested to hear your views and experiences, so why not share them with us in the comment section below?