We are reader supported and may earn a commission when you buy through links on our site.
Learn more
How to Setup PVR IPTV Simple Client on Kodi
The PVR (Personal Video Recorder) IPTV Simple Client is a really useful tool for Kodi users which enables them to watch live TV and listen to internet radio. It works by allowing them to upload their M3U list directly onto the device you are running Kodi on, be that Amazon Fire TV Stick, Windows PC, Mac, Android, or just about any other for that matter. We show you how to get it installed and set up on Kodi in the complete walkthrough below.
With the PVR IPTV Simple Client installed, Kodi users have the support to watch Live TV through online IPTV (Internet Protocol Television) sources from around the world (although former Soviet states are prominent sources). It also allows them to access internet radio and fully functional EPGs (Electronic Programme Guides) as well. In this article, we will explain how to setup the PVR IPTV Simple Client on Kodi as well as give you all the information you need to enjoy using it.
30-days money back guarantee
Before You Setup PVR IPTV Simple Client, Install a VPN
When streaming any live content on Kodi it is always good practice to use a VPN. This is because although the Kodi software itself is completely legal, it can sometimes be used to access content illegally, either through IPTV or other sources. Some users have received legal notices or ever further sanctions as a result of this. But a VPN offers protection by making your internet connection both encrypted and anonymous, which helps protect users from potential repercussions. There are a lot of VPNs on the market right now, so the big dilemma facing many Kodi users is which one to choose. The following four criteria should be at the root of your decision: fast connection speeds, strong privacy settings, no restrictions on data or traffic and broad server availability.
Hide Your Kodi Traffic with NordVPN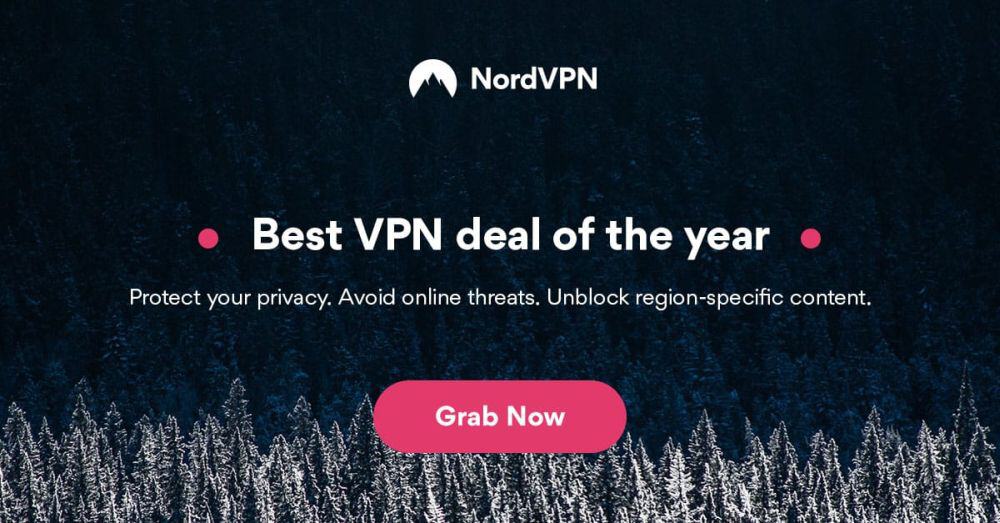 NordVPN ticks all the boxes necessary to maximize your Kodi experience–and then some. With the world's most capable VPN in your corner, you can say goodbye to ISP throttling, unfair geoblocks, government censorship, as well as a litany of potential cyber-attacks.
It's all thanks to NordVPN's massive encrypted network, which is constantly growing but currently numbers well over 5,800 servers in 59 countries. Connect to any of them, and you've instantly created an impenetrable wall of cryptographic code, separating your traffic from the reaches of would-be third-party snoops. Indeed, the 256-bit encryption cipher is well-known to be unbreakable; and NordVPN's very own NordLynx tunneling protocol ensures an efficient encryption process that won't slow down your connection.
Once you've got your guard up, you're free to explore a literal world of previously geoblocked content. By routing your traffic through a NordVPN server, you're borrowing an IP address registered to the country where that server resides, essentially forging a digital passport that lets you through geographic content restrictions. It almost goes without saying this offers up a profound enhancement to Kodi and its myriad add-ons, which now have reach far beyond the borders of your home country.
NordVPN rounds-out its offering with zero caps on bandwidth or speed, leak-proof servers, and a strict no-logging policy you can trust.
Read our full NordVPN review.
Pros
Unblocks American Netflix
No bandwidth caps
2,048-bit SSL keys and DNS leak protection
Strict zero logs policy on both traffic and metadata
Live Chat Support.
Cons
Some servers can be unreliable
Sometimes slow in procesing refunds (but always do).
How to Setup PVR IPTV Simple Client on Kodi
Installing and setting up the PVR IPTV Simple Client requires users to follow a different set of instructions from most other Kodi add-ons you might have downloaded. But that doesn't mean it is a difficult process to follow. Below you find a simple step-by-step guide detailing how to do it. Be sure to follow the instructions carefully.
Open Kodi and click on Add-ons.
Select My Add-ons then scroll down until you see PVR Clients.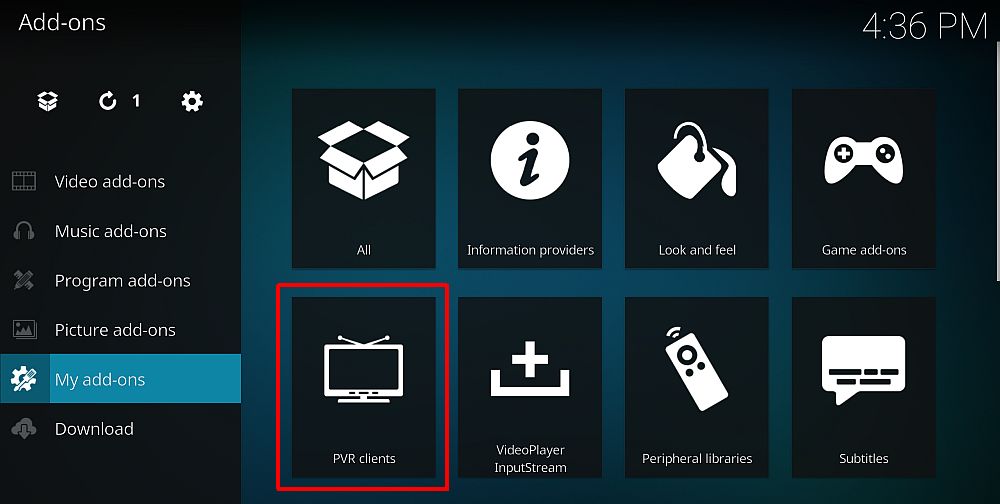 Click on it and then click on PVR IPTV Simple Client.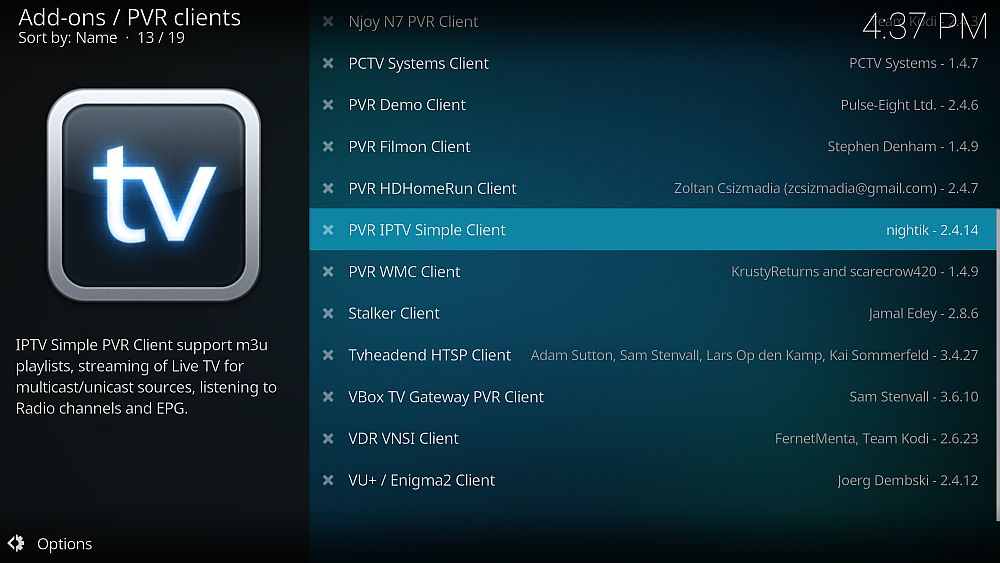 On the pop-up screen that follows select Enable.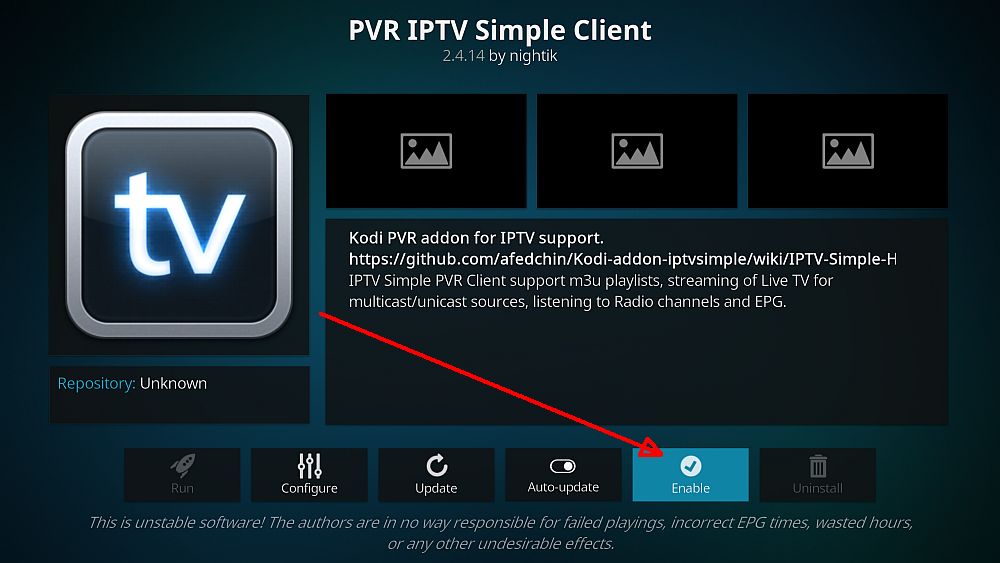 Then click on 'Configure'. This is the slightly tricky bit, so follow the next two stages carefully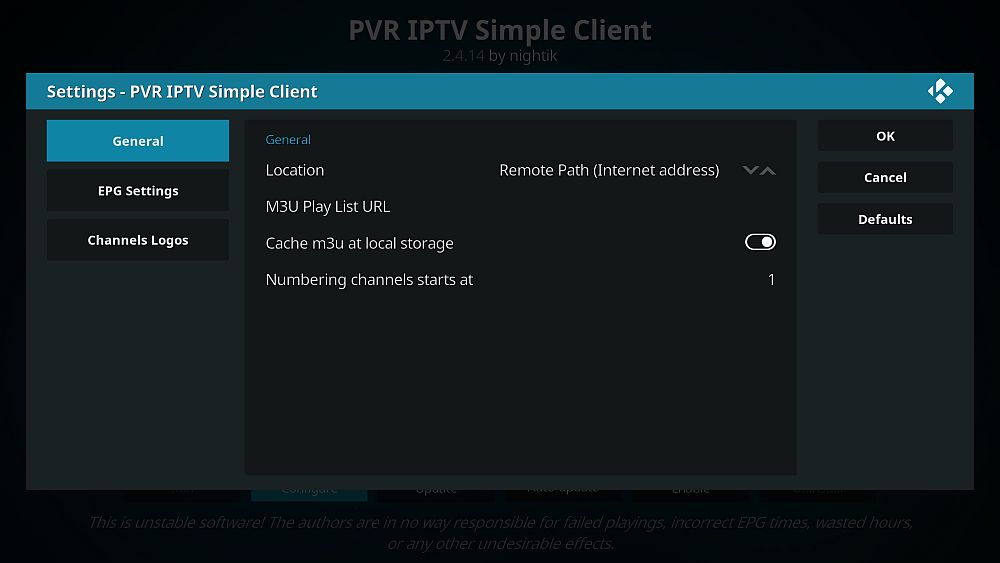 If you have a URL that connects to your M3U list, make sure the screen says Remote Path (Internet Address) then double-click where it says M3U Play List URL. Type the URL of your M3U list into the text box (see below for more on this) and then click ok. OR If you have downloaded your M3U list onto your streaming device, click the up or down arrow next to where it says Remote Path (Internet Address). This should now change to read Local Path (including Local Network). Click where it says M3U Play List Path, and set the location of your M3U playlist file. Then click ok.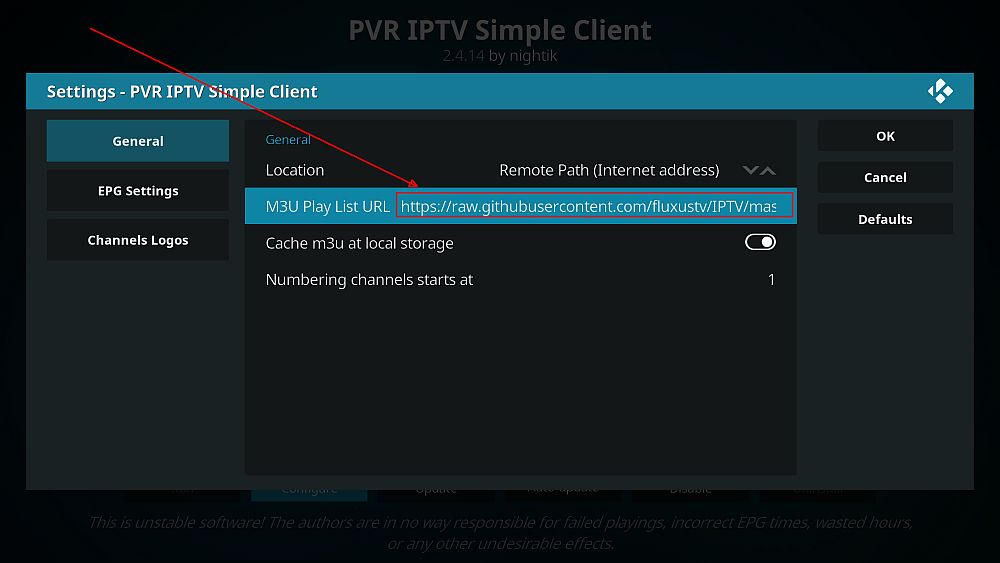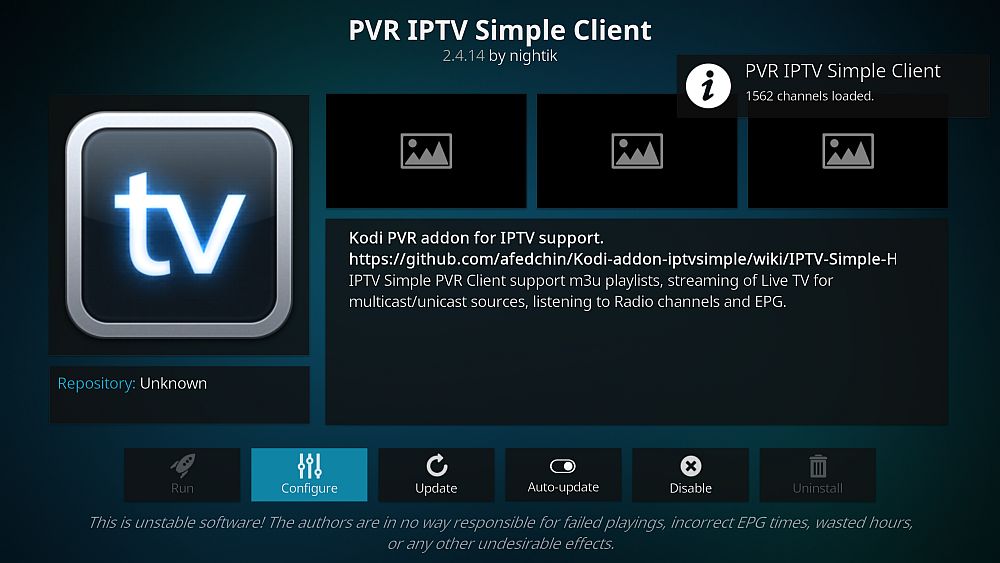 Kodi should now automatically upload your M3U list. It will inform you that it needs to Restart before the channels become available. You will need to do this manually.
Once this process has finished, on the Kodi home screen and select the TV option. You should now see all of your live TV channels listed and available to watch.
How to Create an M3U Playlist
The one question that most users ask about the PVR IPTV Simple Client is how they go about creating their own M3U playlist. It sounds complicated, but actually, the process is again fairly simple. To do this, you will need to use a service like PasteBin. This site is both free and anonymous to use, provided you don't choose to create an account and sign in.
First, you will need to locate some IPTV M3U channels online. A simple Google search will turn up no shortage of links for you.
Copy the URLs of the IPTV M3U channels you want, making sure you keep the #EXTM3U entry at the top.
Open Pastebin and select Create New Paste then paste the channels in.
Press submit and then complete the Captcha security pin that follows.
This will create your M3U playlist and generate a URL. Copy this URL into stage 6 (part 1) of the above process and those channels should then become available on Kodi once you complete the setup process.
Use a Readymade M3U Play List
If you don't want to go to all the effort of creating your own M3U Play List, there are a few ready-made ones you can use. Again these can be found with a Google search, but the most comprehensive is available using the following URL: https://raw.githubusercontent.com/fluxustv/IPTV/master/list.m3u. Inputting this URL into the setup process detailed above will make no fewer than 1,589 different channels available to you. We should note that this list is being amended on a daily basis so the actual number is likely to be higher now, but could conceivably also be lower.
The content of this list is so vast that it is impossible to do it any justice in this article. Suffice to say, it is harder to find a TV channel or radio station that isn't available than one that is. The range of content includes everything from sport and news to drama and documentaries and includes channels from countries right around the world in all different languages.
Is the Quality Any Good?
In testing, we found almost all of the links appeared to work and the quality of the streams was always of a good standard. The only downside we can identify is the lack of a search facility, which means that you have to scroll down the list to seek out the channel you want. But the channels are listed by country, so you just have to find the country you are looking for to see if the channel is available. This is not ideal but is a small price to pay for the huge amount of high-quality content that the PVR IPTV Simple Client makes available to you.
Obviously, we haven't been able to test every channel, so what your experiences of streaming TV and radio using the PVR IPTV Simple Client? Have you found the content and channels you were looking for? Was the quality ok? Any recommendations for us? Share your thoughts in the comment section below.