We are reader supported and may earn a commission when you buy through links on our site.
Learn more
Streaming Christmas Movies with the Tempus Reborn Kodi Addon
"It's beginning to look a lot like Christmas, everywhere you go…" sang Johnny Mathis in the classic festive song. Actually, in most shops and town centres it has been looking a bit like Christmas since the end of Halloween and in some places even earlier still. But as the actual day draws closer, most of the grumblings about how Christmas gets earlier every year ease off, we start singing along to Johnny Mathis and the other ubiquitous songs we do hear everywhere we go, looking forward to the festive season.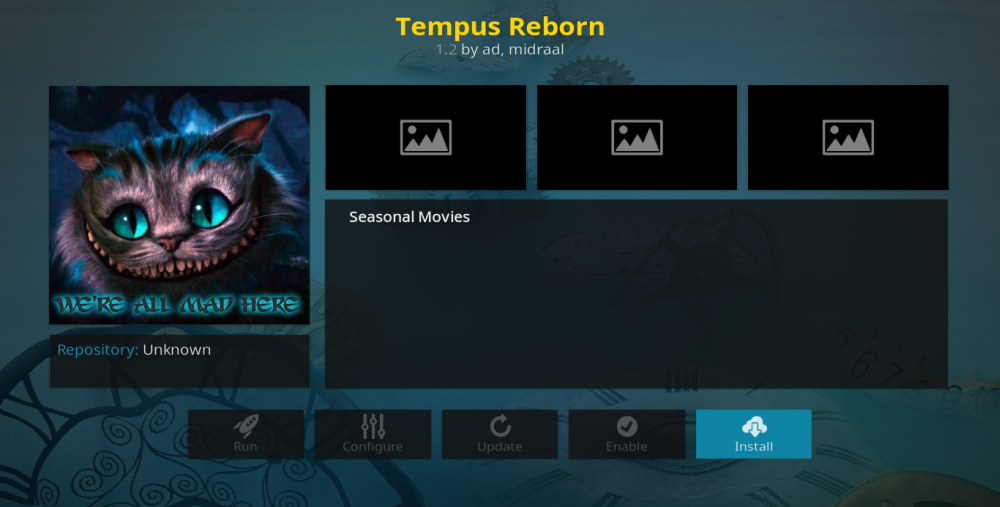 One thing everyone looks forward to is watching their favourite Christmas movie with loved ones. After all, we all have one–and some of us have lots! This is where Tempus Reborn comes in. This specialist Kodi addon offers a wide range of seasonal movies and other content for you to enjoy. It has a pretty comprehensive selection and is sure to have something for you and everyone in your family. In this guide, we will tell you everything you need to know about the Tempus Reborn addon, what it contains, and how you can install it.
30-days money back guarantee
Before You Download Tempus Reborn – Install a VPN
Anyone using Kodi with an unofficial addon such as Tempus Reborn is strongly advised to use a VPN. This is because, while Kodi itself is 100% legal, some unofficial Kodi addons can allow users to access copyrighted content. It is not unknown for Kodi users to receive legal notices or even face further sanctions as a result of their viewing habits, regardless of whether they were legal or not. But a VPN can protect users by encrypting their online data and hiding their IP Address. This makes it very hard to tie your online activity directly back to your internet connection and so offers a degree of protection. There are lots of VPNs on the market, but not all are ideally suited for Kodi users. To find a good VPN to use with Kodi, you should consider the following criteria:
Fast connection speeds
Strong encryption and privacy settings
No restrictions on data or traffic
Broad server availability
The Best VPN for Kodi – IPVanish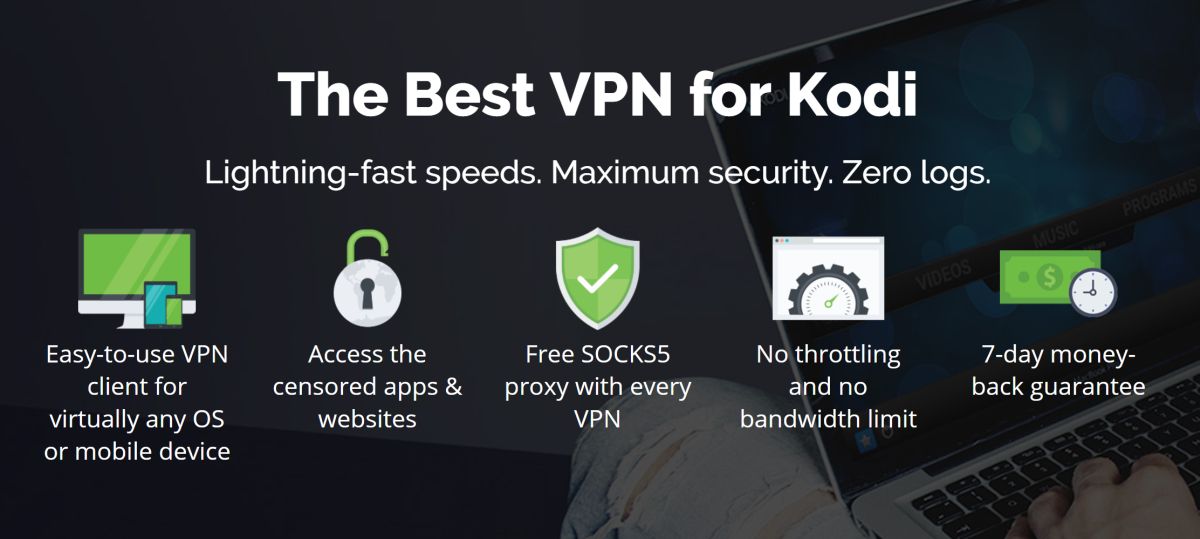 On the basis of this, our recommendation for the best VPN for Kodi users is IPVanish. IPVanish offers fast and consistent connection speeds across its entire VPN server network. Its encryption is up there with the very best available and its privacy policies are reliable, with absolutely no user logs being kept. They have a big network of servers for users to choose from too, with more than 850 servers in 60 countries around the world. With no restrictions on either file types or data amounts and apps for just about every device you might want to run Kodi on, there is no doubt they are head and shoulders above the rest for Kodi users.
IPVanish offers a 7-day money back guarantee which means you have a week to test it risk-free. Please note that Addictive Tips readers can save a massive 60% here on the IPVanish annual plan, taking the monthly price down to only $4.87/mo.
How to Install Tempus Reborn Kodi Addon
Tempus Reborn is an unofficial Kodi addon which means you will need to download it from an external repository. The addon can currently be found in the Looking Glass repository. Downloading both the repository and the addon is a simple process and to help you we have compiled a simple ten-step guide:
Open Kodi and click on the Settings icon, which looks like a gear wheel, and is in the top left of the screen.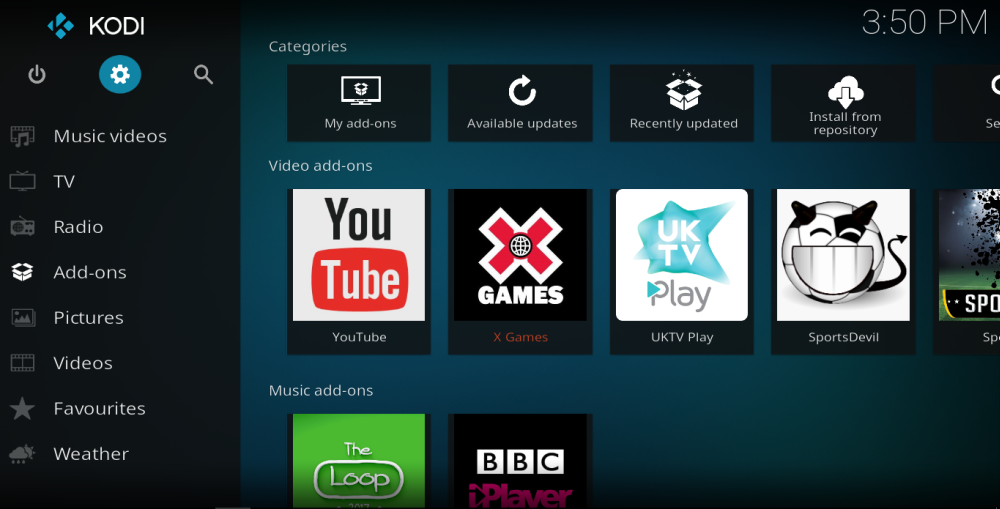 Select the File Manager tab at the bottom of the screen then double-click on Add Source.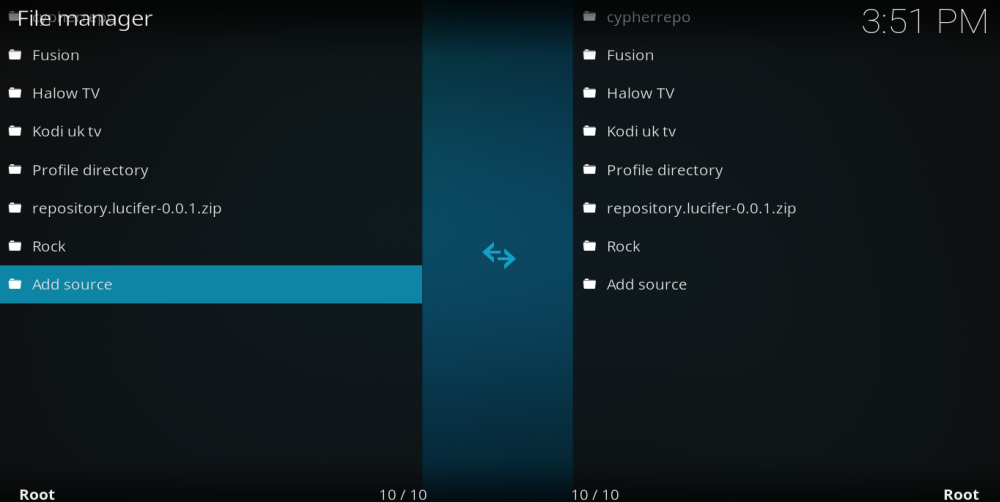 In the pop-up box which follows, click where it says <None> and enter the following URL exactly: https://repo.lookingglass.rocks and then click OK. Give the new source a name, like Look, for the source and click OK again.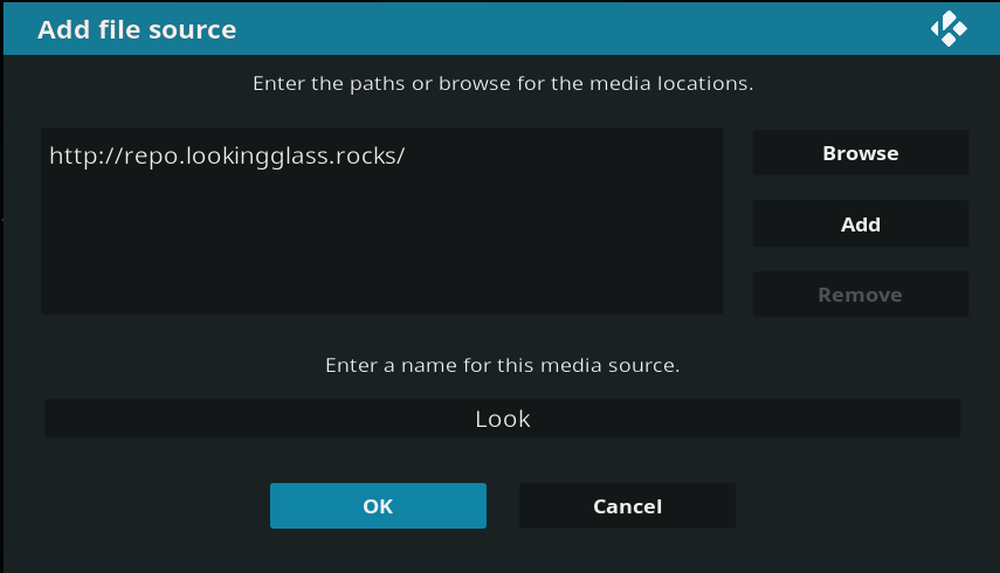 Return to the Kodi home page and this time click on the Add-ons tab.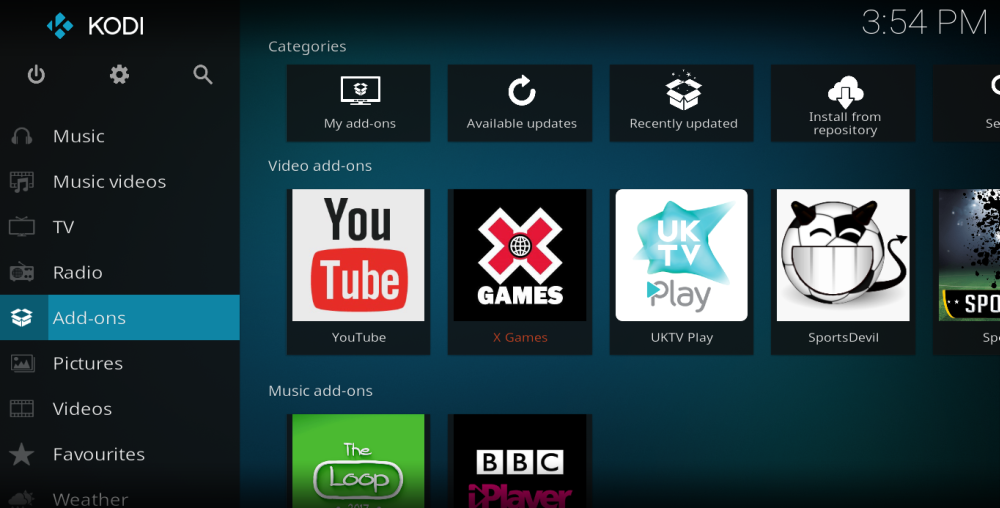 Click on the Addon Browser icon, which looks like an open box and is in the top left of the screen.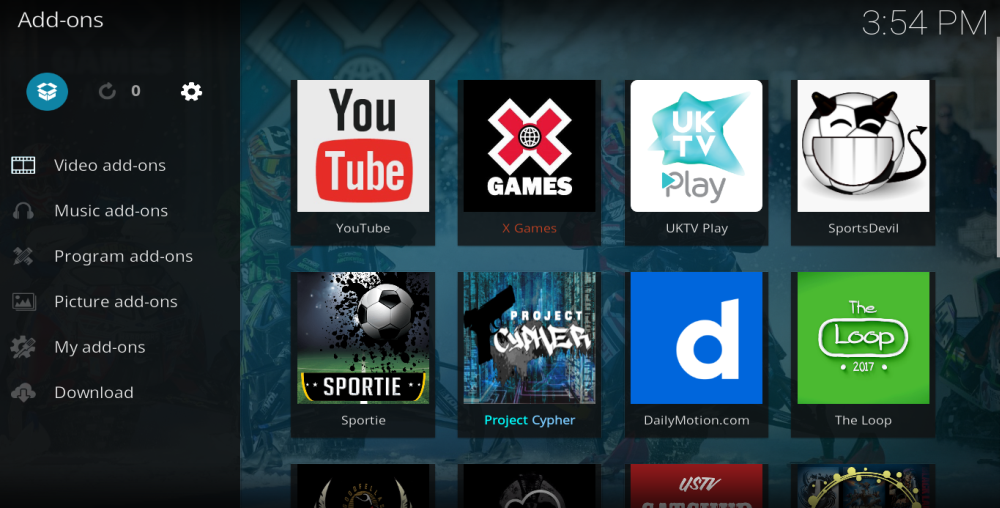 Now select Install from zip file. Click on Look and select a file called repository.lookingglass.zip.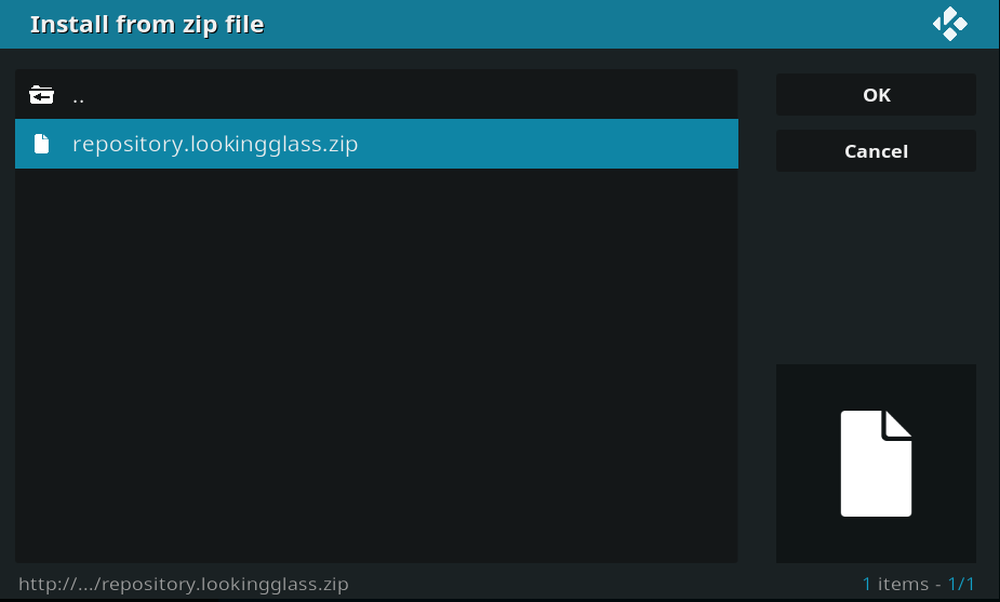 You will receive a notification in the top right of the screen when the repository has been installed successfully.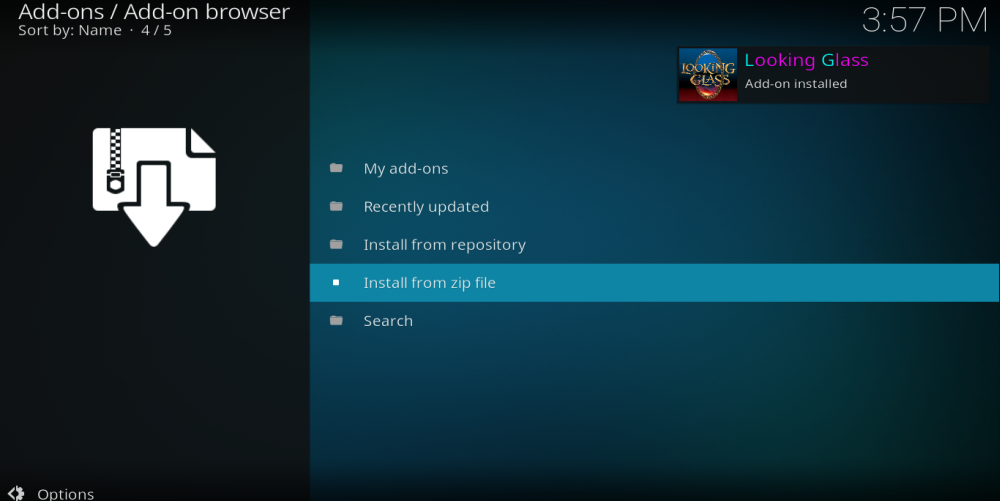 Now return to the Addon browser menu and this time click on Install from repository and scroll down to the Looking Glass Repository.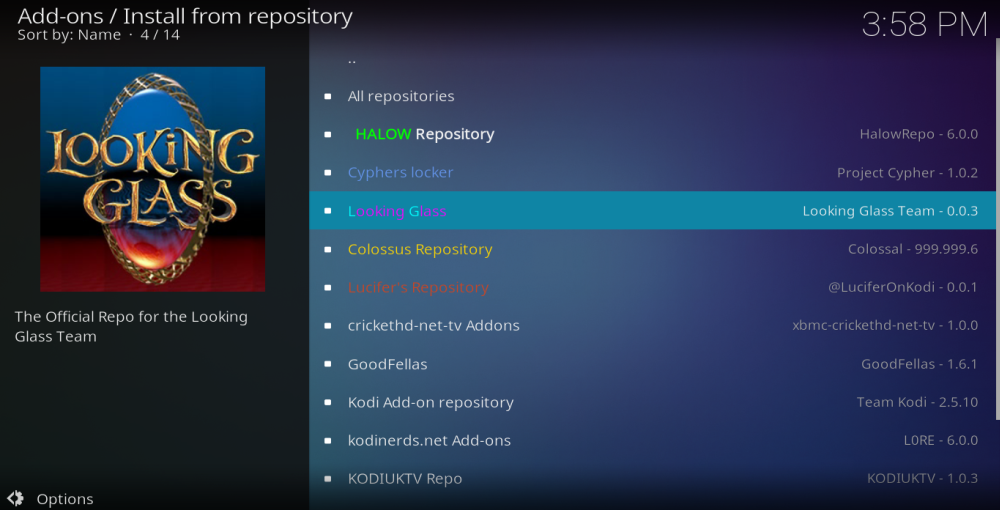 Open the repository, select Video addons, then scroll down until you see the Tempus Reborn addon. Click on it and then click install. This will download and install the addon and again you will be notified in the top right of the screen when the process has been successfully completed.
Now you will be able to go back to the home screen and click on Add-ons > Video Addons and the Tempus Reborn addon should be listed and ready to watch.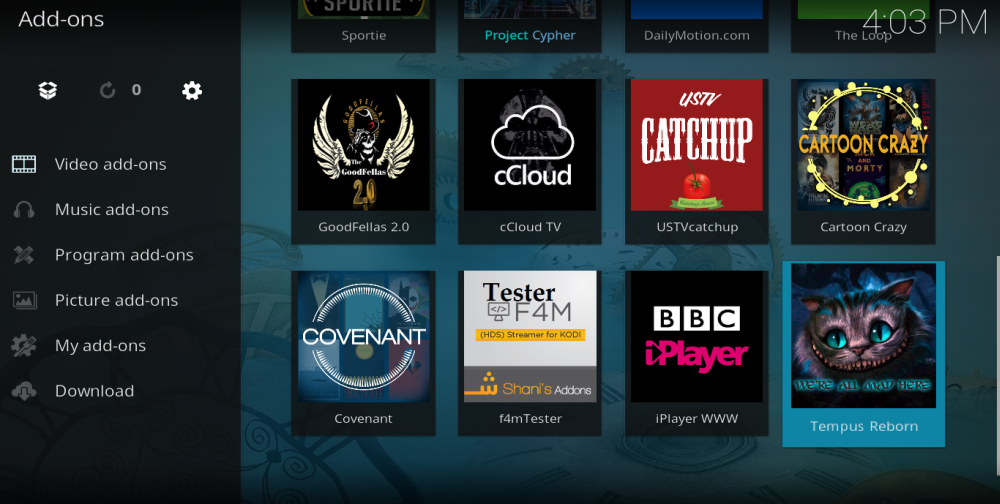 Tempus Reborn Kodi Addon Content
Tempus Reborn is the perfect addon for those getting into the Christmas spirit, but it does cater for other festive occasions too. Halloween, Veterans Day, and Thanksgiving may have already passed, but as you will see from the main menu, the addon includes sections dedicated to these occasions too. This is a relatively new addon and it seems likely that new sections for other holidays may well be added in the coming months. But for the time being the addon offers links to the following content: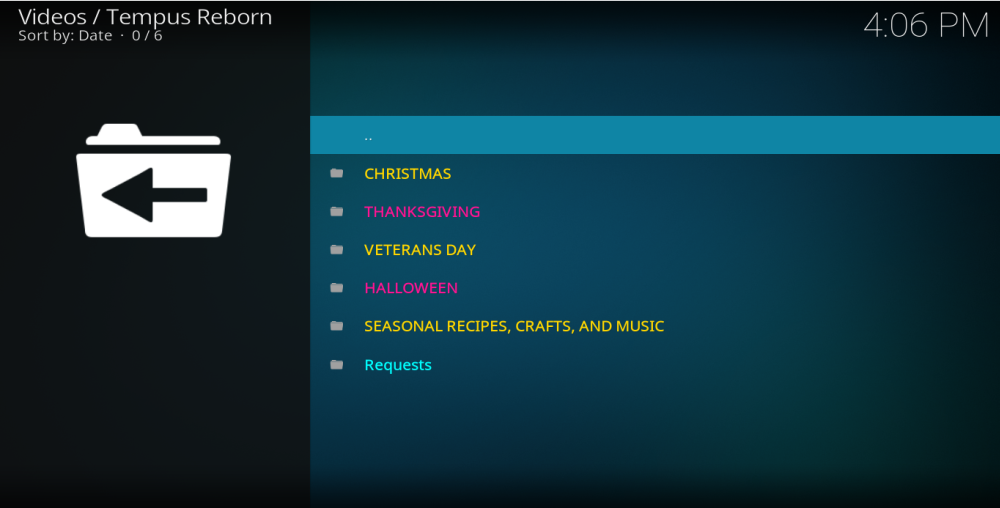 Christmas – This menu option takes you through to a sub-menu with three options: Christmas Family Movies, Christmas Cartoon Movies, and Adult Christmas Movies. Each option will open up a fairly substantial alphabetical list of movies that accurately fits its genre.
Thanksgiving – This opens up another long alphabetical list of Thanksgiving-related movies and movies set primarily around Thanksgiving time of year.
Veterans Day – This open links to a very long list of classic war films and films with a military focus as well as some TV series too. There is also a sub-menu that links through to another long list of military documentaries.
Halloween – This option links to four sub-menus: Halloween Movies, Halloween Movie Series, Halloween TV Show Series, and Kids Halloween Movies. Again each option delivers exactly what it promises with a long alphabetical list of content.
Seasonal Recipes, Crafts, and Music – This slightly unexpected item links to various sub-menus which currently contain only Thanksgiving and Halloween-related recipe, decorations, games, and various other content.
Requests – This is a short and seemingly random list of movies which presumably individual Tempus Reborn users have requested.
Tempus Reborn Kodi Addon Review
If you are getting in the festive mood or enjoy celebrating any seasonal occasion, Tempus Reborn certainly offers plenty for you to enjoy. It is a well-designed app which is really easy to use. Finding specific content is easy, despite the lack of a search facility, because everything is listed alphabetically, and the genres are clearly defined and suitable for the content they hold. When looking through the content list, you are provided with more than enough information about each movie. The date is given as is a brief synopsis and a picture too.
When you select a movie, the addon then draws together links from various different sites, which are listed in order of video quality. This process can be slow, but even on the most obscure of movie choices, there are still usually plenty of links to choose from. Click on a link and the movie will then start pretty quickly. The quality of the content depends on the link you choose, but there are usually HD or SD options available. We experienced no issue with buffering and found playback to be of a very high standard.
The Downsides
There are a couple of downsides to this addon worth highlighting. Firstly, we were not at all sure about the addon's icon, a rather evil looking grinning cat. While we get the Alice in Wonderland reference, we didn't really feel this image was suitable for a family-focused addon. When you first download the addon and click on a menu option, it leads to a pop-up box appearing which simply says Processing MetaData. This box takes about a minute or more to do whatever it is doing and is rather annoying and unnecessary. However, it appears to only pop up the first time you click on each menu tab.
While the app is easy to navigate it can be on the slow side. This is not likely to ultimately spoil your viewing pleasure, though it does still get a bit frustrating when you are trying to get to the movie of your choice. The biggest problem with the Tempus Reborn addon comes with the Seasonal Recipes, Crafts, and Music which, as far as we can tell, doesn't seem to have any links that work at all. This is a shame as it is a nice idea, but it is not essential to the main premise of the addon and can safely be ignored.
Conclusion
The Tempus Reborn Kodi addon is not without its problems, but ultimately it does deliver what it promises. It might be slow at times and have some annoying pop-ups, but the app is easy to navigate, has a good range of content, and importantly offers working links to high-quality content. As a specialist addon it is certainly worth downloading and as Christmas draws ever closer, we are sure Tempus Reborn will prove increasingly popular.
What did you think of Tempus Reborn? Did you enjoy its content selection? How was the playback quality for you? Did our installation guide help you get going? Why not share your thoughts with us in the comment section below?