Create Multiple Signatures In Outlook 2010
Most users only use a single signature when sending emails but there are few who work at two or more places and need to use different signatures. Users can create multiple signatures in Outlook 2010 and quickly add them on different emails in just 2 clicks. For e.g, a person using Outlook 2010 on a laptop will use a different signature at home than the one he uses while at work.
Launch Outlook 2010, go to File menu and click Options.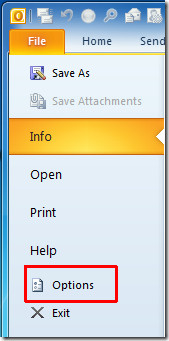 You will reach Outlook Options dialog, select Mail from left sidebar, and from main window click Signatures.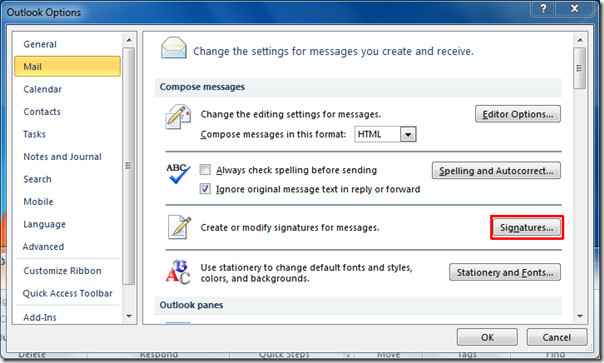 It will bring up Signature and Stationary dialog, click New to start creating new signature.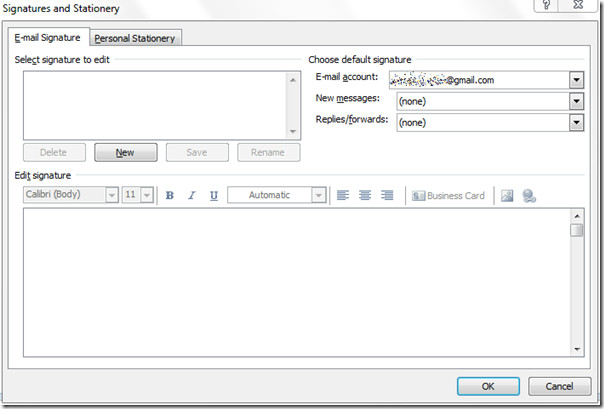 Enter an appropriate name for signature and click OK.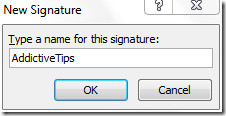 Now start editing signature content from Edit signature pane and click Save to save the new signature.
Click New to create another signature, give it a name and save it. From Edit signature pane click image button.

You will reach Insert Picture dialog, now select an image for signature and click Insert.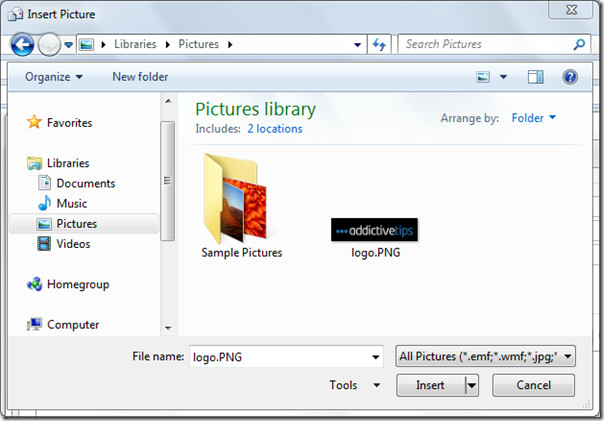 Image is successfully inserted into Edit Signature pane, click Save to save the newly created signature and click OK.
Now close Outlook Options dialog and from Home tab, click New E-Mail.
You will see default signature in new email compose window, for adding a different signature, from Message tab, under Signature options, click the desired signature.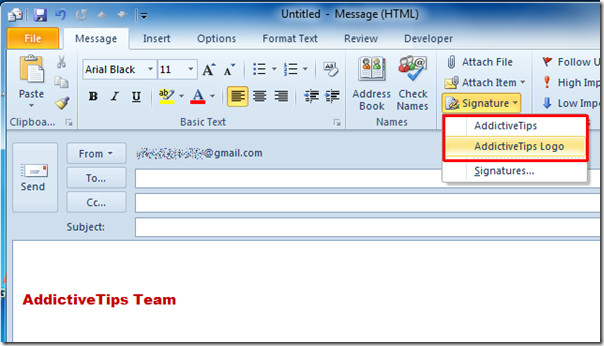 Upon click it will immediately change signature to selected signature.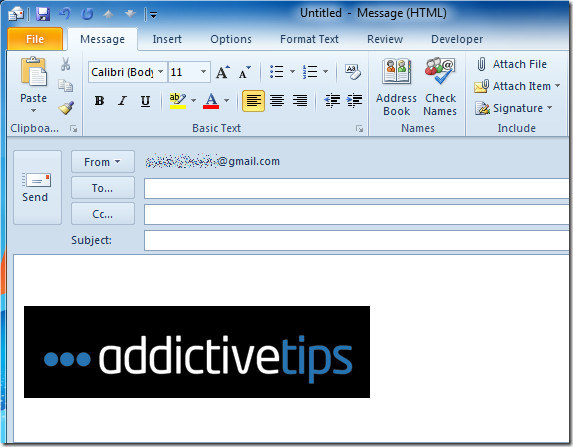 You can also check out previously reviewed guides on Contacts (Address Book) in Outlook 2010 & How to set up unified Inbox folder in Outlook 2010.