How to Find Hidden Apps on Android
Although Android phones are quite popular and used by many, there are still things that baffle novices and seasoned Android owners alike. And no, we're not talking about gaining root privileges over your Android device or re-packing operating systems to remove bloatware.
One of the most pressing matters you can find on select places on the Internet and online Android forums is whether or not you can see hidden apps on your phone, and how exactly you can do that.
We understand the urgency of mastering the ancient art of detecting hidden apps on your phone, therefore we'll teach you how to unveil any piece of hidden software that may be installed on your Android device, whether it's running in the background or is inactive and simply sitting there for no reason.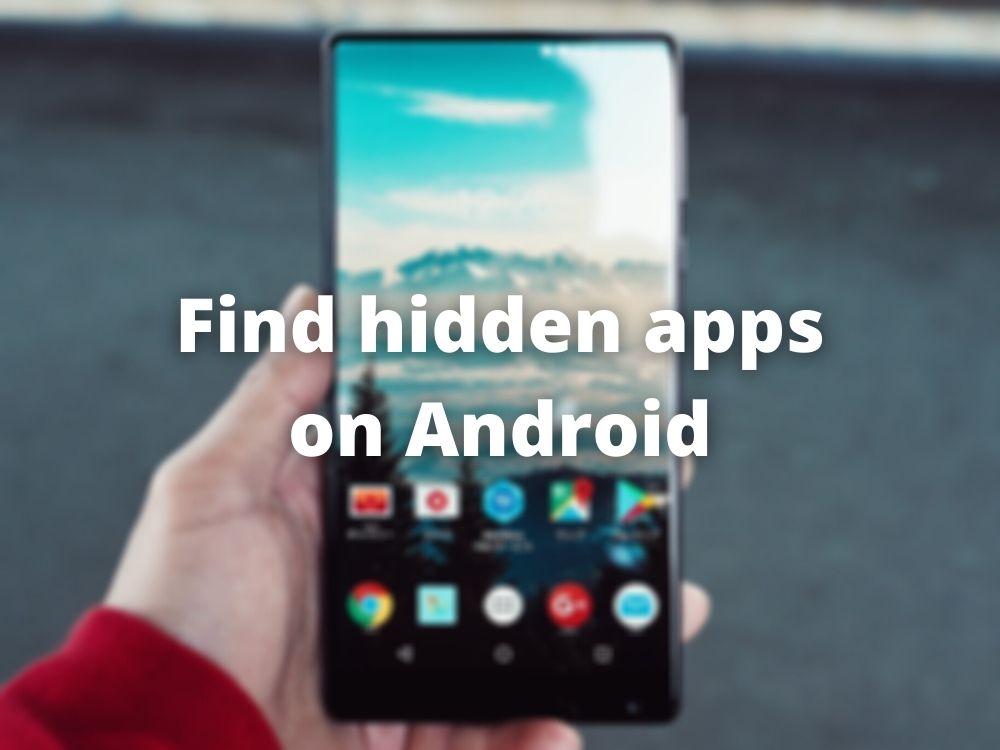 Why does Android hide apps?
First of all, you need to understand that every Android phone has a set of hidden apps it comes with. The reason why you can't see all apps is the very same reason why you don't have root privileges on your Android phone, to begin with: to protect your device from being mishandled.
Many apps that are hidden by default are just running in the background and interacting with them in any way, much more so disabling them or deleting them altogether, could turn your entire device into a very expensive paperweight. Meaning you can brick it or render it unusable without flashing a fresh OS on it.
However, it's worth mentioning that aside from these apps that are vital to your phone's and operating system's well-functioning you may also find malicious apps such as keyloggers or remote access trojans (RATs).
Another thing worth being aware of is that essentially Android phones are quite similar to one another, with slight particularities that vary from one manufacturer to another. Basically, it's the Android version that matters most.
Therefore, a Samsung phone that runs on Android 10 will be quite similar to, say, an LG device that runs the same OS. As we said, you may find some particularities, but it shouldn't be anything out of the ordinary.
How to Find Hidden Apps on Android
Although some Android versions are more strict regarding the way you interact with hidden or system apps, you should be at least able to see what's running on your device, even if you can do little or nothing about it.
Some Android manufacturers let you perform some actions on system apps such as force-closing them or clearing their cache, for troubleshooting purposes. That being said, try the following methods to check if there's any hidden app running on your system:
1. Using the Settings app:
Open the Settings app
Head to the Apps or Applications section
Click the three-dot button somewhere in the upper-right corner of the screen
Tap the Show hidden apps button
Note that sometimes the Show hidden apps button is available as Show system processes or something similar. Tapping this button should expand the list of apps that are available on your device, so that you may also see hidden ones or system processes.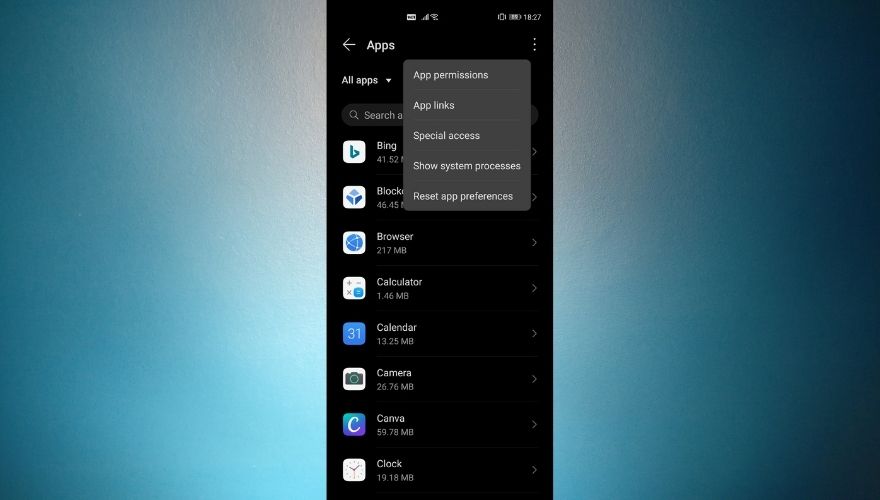 2. Using the app drawer
Open the app drawer (swipe up on your home screen or tap the app drawer button)
Tap the three-dot button in the upper-right corner of the screen
Select the Hide apps option
If you're not able to find the Hide apps button, you may be able to see a Home screen settings option instead. Try going to the home screen configuration screen and press the Hide apps button once it becomes available.
Depending on your device, you should now be able to see one of two things:
A screen where you can manage hidden apps by either making hidden apps visible or adding new apps to the list so that they can be hidden
A new tab at the top of your app drawer holding a bunch of apps that were previously not visible. In this scenario, you can remove hidden apps by simply dragging them from there and dropping them on your default app drawer or clicking the – button next to their icon to remove them from your phone altogether.
3. Using a custom launcher
We already explained that Android devices can act differently from one another, and most of them offer their own personalized version of the Android operating system. However, this doesn't mean that we can't mess around and find a way to bypass limitations if we find any.
One great example, in this case, is app drawer customization. Your Android's default app drawer may not include the Hide apps option we've talked about in our previous section. However, Android does offer this function, so we're going to trick your phone into letting us access it.
In this situation, you may want to install a custom launcher and try accessing hidden apps on your device through it. Here are some of the most popular Android launchers that support the Hide apps feature:
Nova Launcher
Microsoft Launcher
Poco Launcher
Evie Launcher
U Launcher
Lawnchair 2
After you install the new launcher on your Android phone or tablet, make sure to run the initial configuration steps and replace your default launcher with the newly installed one to avoid any compatibility problems and action key conflicts.
Note that each launcher has its own set of options, so what works with one launcher may not work with the others. Here's how you can hide apps on the Nova Launcher, for instance:
Open the Nova Launcher settings screen
Tap the App & widget drawers button
Scroll down to the Drawer Groups section
Tap the Hide apps button
Select the apps you want to hide from the list
Knowing this, you can easily browse the list to check if some of the apps on your phone have been already hidden. Note that although the apps have been hidden, they're not inaccessible, as you can easily get to them by using your app drawer's Search feature.
4. Using the Play Store
For obvious reasons, this applies only to Android phones that support Google Mobile Services and have Play Store functionalities. If you're worried that you might've installed a fake app on your phone, you might want to check it on the Play Store.
Note that there are many apps that promise to do one thing when in reality they serve a different purpose. For instance, you can find a calculator app that works just like any Android calculators unless you type a pin number and hit the '=' sign.
After doing so, it prompts you with an interface where you can manage hidden files on your device, and if your device is rooted, you can also use it to freeze or unfreeze apps.
To check if an app is really what it seems to be, tap and hold its icon, then select App Details once the context menu becomes visible. This will bring you to the app's page in the Play Store, where a full description of the app and its purpose should be available for you to read.
5. Perform a scan
Last, but not least, if you're worried about sketchy apps installed on your devices such as keyloggers or RATs, you might want to perform a full scan of your device using an antivirus or Google Play's built-in scanner.
Google Play frequently scans its store for sketchy content and removes any app that goes against its Terms and Conditions. Fortunately for us, this includes keyloggers or any apps that can be used to spy on others.
If you tried doing that and you're still suspicious about sketchy apps on your device, the last thing you could do is to perform a factory reset on your Android phone, which will remove any and all apps that the device didn't have when it left the factory.
However, it's worth mentioning that on rooted phones it's possible to make certain apps persistent (even root), which means they might still be there after you perform the factory reset. To solve that, you'll need to un-root your phone and flash a fresh OS image on your Android to remove any sign of malicious apps.
CONCLUSION on How to Find Hidden Spy Apps on Android
All in all, if you want to find hidden apps on your Android phone, there are many ways you can go about it. Since each Android manufacturer has a set of particularities, you may have to explore your phone's options before you can find this feature.
It's even possible to use custom launchers to unblock some of your device's limitations in regard to hiding apps or managing hidden apps.
However, if you're worried that someone is messing with your phone using hidden malicious apps, you may want to perform a scan, do a factory reset, remove root privileges (un-root your device), and even flash a new firmware if you're still suspecting foul play.