Skater Boy: Side-Scrolling 2D Skating Fun [Android Game]
Are you a die hard Tony Hawk fan? Love those tricks he performs and wonder, if you could do the same? Well, it all seems good on TV, most of us can't do it in real life. So if you didn't get the chance to do it physically, you can do so now on your lovely Android device. Developed by Running Games, the acclaimed creators of Yoo Ninja, comes another welcome entry in the market, only this time, its for all the skating fans out there. Meet Skater Boy, an easy-to-play and super-fun 2D side-scrolling arcade game that involves skating to the end of each level while avoiding various obstacles on your way. The game is utterly entertaining, so if you're ready to kill some extra time, read on to find out if its worth a try.
The game is quite simple and the basic gameplay of  consists of accelerating and jumping over obstacles on the road, while earning as much points as you can. You score points by collecting blue stars that are scattered along the way. Its not as simple as it sounds though, as getting hit by an obstacle will cause you to fall off your skateboard and throw you back to the last checkpoint. When you start the level, you're given a total of five tries, should you loose all of them, you are taken to beginning of the level to start over. Along with collecting stars, you may also perform a few different stunts. However, there usually isn't much to do; the only stunts you can perform are jumping, accelerating and sliding along grills, bushes, ceilings and buses, etc. Also worth mentioning is the presence of in-game trophies that you earn. You can collect total of five trophies in each level, and not getting hit by any obstacle gives you a No Slam (an extra retry).
The game contains three different level packs or what they call Scenes, where each scene comes with a different setting (Town,  Forest and Cemetery). Ninety levels in all three scenes increases its overall scale and playability, and are more than enough to keep you busy for a fair amount of time. The cartoon0-style graphics are rather cute and cheesy, and with it there's overall considerable level of replayablity.
You can download it for free from Google Play Store via the link or QR code provided below.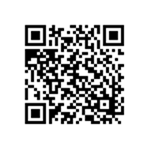 Download Skater Boy