How Many People Can Watch Netflix At Once?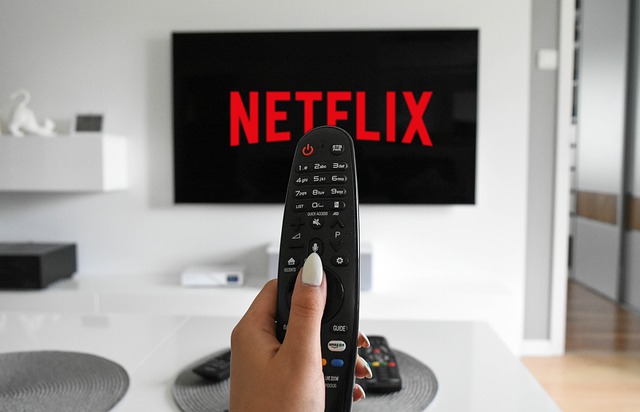 In a world where live entertainment is currently lacking, access to Netflix has been a lifesaver for many people confined to their homes due to the pandemic. As we spend an increasing amount of time inside, demand for the service has increased, with huge numbers of new subscribers and accounts being shared far and wide. This begs the question – just how many people can watch Netflix, and at what point will your generosity be capped? The simple answer: it all depends on the nuance of your subscription.
Netflix is a multi-level service, meaning that you can enjoy different perks and benefits depending on the level of your subscription — in other words, the amount you pay for the service each month. This level will also determine the number of people who will be able to watch Netflix at once using your account.
There are three tiers: Basic, Standard and Premium, and these are available for $8.99, $13.99 and $17.99 per month respectively. The Basic rate allows you to enjoy the service on 1 screen at one, and to download the app on 1 phone or tablet at a time. Standard increases this to 2 watchers at once, and downloads on 2 devices, while the top tier offers you the chance to have 4 people watching at once, and the Netflix app downloaded on up to 4 devices.
Which Tier Should I Opt For?
Choosing which Netflix tier is best is ultimately a personal choice, but a great deal will depend on your household, relationships, lifestyle, and preferences. If you 're part of a large family or household — for example, as part of a house share — a Premium account can be the perfect way to enjoy a large number of perks, and you may be able to split the cost between several household members to help you save on the price, grabbing an amazing deal. If, however, you live alone or have no desire to share your account, a Basic package would be the perfect option to allow you to access your favorite shows at a bargain cost. Just be aware that this option does not allow you to access HD content.
How Can I Get The Most From My Netflix Account?
No matter which subscription you opt for, it's important that you know how to get the very most from your account; this can really enhance your experience and allow you to enjoy maximum bang for your buck.
Set up Profiles
This is especially important if you're providing access to multiple users. There's nothing more annoying than logging on to continue a movie marathon, only to find yourself halfway through Bridgeton! Fortunately, Netflix allows you to alleviate this problem by offering the chance to set up a profile for each user. You can allocate everyone their own name and profile picture, and Netflix will automatically adjust its recommendations for each viewer depending on your past habits, meaning that you will never be left scrolling for something to watch.
Use Extra Settings
Netflix shows come with a range of captions, subtitles, and audio descriptions for their libraries of shows and movies, meaning that you never have to wonder what was said again! Simply head over to Settings to see the range of assistance options — you can even choose subtitle tracks or captions in another language to help boost your skills while vegging out to your favorite show!
Keep Your Lists Up To Date
Netflix is great at anticipating your needs, but it can get a little crowded in your Continue Watching list. Make sure that you are regularly going through and deleting anything you have no plans to continue. This frees up space for better options and helps to keep things accessible and easy to find.