How to Delete Netflix Account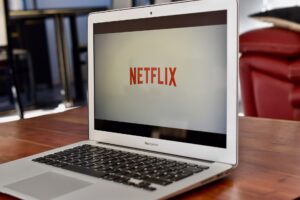 There are so many different ways to stream TV and movies these days that you might find your bank account dwindling from too many monthly subscriptions. Maybe you've decided that one of them needs to get the cut so that your credit card can catch a break. If Netflix is the streaming service that you've decided on letting go, then there are a few things you need to know in order to delete your account. There's also an important difference between deleting an account and deleting a profile, which is a distinction you must understand, so read on to learn how to delete Netflix account.
Deleting account versus deleting profile
If you want to delete your account, then that means you want the entire service gone. You will no longer be billed by Netflix and in turn, you will not be able to watch anything on the streaming platform.
The other option is to delete your profile, which is only a part of the Netflix account. When you make an account with Netflix, you're able to make profiles so that different people can watch at the same time, or watch the same shows and keep their progress. Deleting a profile will not change anything else about your account except delete all of that profile's watch history.
How to delete your Netflix account
If you want to stop being billed by Netflix, make sure you are deleting the entire account as opposed to the profile you use. To delete the entire account, you need to start by going into the top corner where the profile of your user is. Once you click on that, an option that says account will come up. Clicking on that will take you to your account settings.
From there you will see an option to cancel your membership. Once you click that and confirm you want to cancel your membership with Netflix. From there, Netflix will be available until your next billing period and then you will not be charged again.
What to keep in mind
A caveat to canceling your membership is that Netflix will not permanently delete your account until 10 months after you canceled the membership. If you want the account permanently deleted immediately, you need to email Netflix at privacy@netflix.com. Make the subject of the e-mail "Delete My Account" and then request that your account be deleted immediately. Make sure you use the email that's associated with your Netflix account. This process will have your account deleted much quicker because now Netflix can process your request.
How to delete your profile
Instead of wanting to delete the entire account, you're just trying to get a profile off of your Netflix account. Maybe you have a friend who you used to share Netflix with but they got their own, or you have an ex who you do not feel like providing Netflix for anymore.
In order to delete the profile, you need to click on your icon in the upper right corner and select manage profiles from the drop-down menu. Next, you will click on the pencil icon next to the profile you want to delete. From there the delete profile option will come up and you just need to confirm that that is what you want to do!
Other options
If none of these options sound like what you want to do, then consider the option of putting your account on hold. This allows you to take a temporary break from Netflix when you do not want to cancel the entire service for good. You can usually hold your account for seven to ninety days; this can be done by going into the Help Center and clicking Start a Live Chat. This will put you in contact with a representative who will be able to process your request. During this period, you will not be billed and you can restart your account at any time.
Conclusion
These are all the different ways you can remove your Netflix account. Remember, contact Netflix support for any other questions because they will be best suited to help you.