How To Get A Netflix Promo Code
Netflix is creating a lot of buzz in recent years, and the streaming service has changed the TV industry forever. But subscription fees can cost a pretty penny, especially on a monthly basis. So do you want to watch your favorite Netflix series and movies for free? A promo code can help you do just this.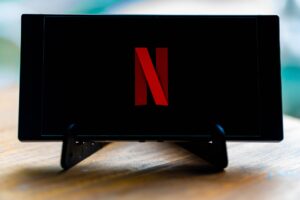 Let's be honest — it's difficult to press the "Back" button instead of the "Continue watching" one when Netflix asks you if you're "still watching." And that's how the streaming giant has introduced the concept of "binge watching" among modern audiences. Netflix gives us hours of entertainment. It has great subtitles, amazing customer service, and makes it so easy for us to binge for hours. What's more, it's one of the few apps that doesn't have endless ads in between scenes of a show or movie. On top of that all, it seems like the streaming service doesn't even care that much if you share your paid account with your friends or family.
But what if you could get everything that Netflix is offering for free? Wouldn't that be even cooler than having to pay for it? Well, we're going to assume that your answer is "YES" because that's how it should be.
So how do you get a Netflix promo code that will allow you to get access to Netflix content for free? Stick with us to find out!
Go to Google search
That's right — you have to head to Google it to find a Netflix promo code…and the Google search results won't disappoint. There are hundreds of third-party services that offer Netflix promo codes.
You can find promo codes for deals like a 30-day free trial for Netflix, free 1-year subscription, free movie, watch stand-up comedy for free, or free six months. You may even find deals that will allow you to watch a free movie on Netflix, even if you aren't paying for the service or year-long subscription.
Login and start looking for the promo code you want
When you find a third-party service that offers Netflix promo codes, you'll likely have to create an account and login with that service.These providers often have thousands of promo codes for many other services, not just for Netflix. Once you find the deals and promo codes that are specifically for Netflix, it's time to search through all that offers and choose the best deal that suits your needs.
Click on the Get Code or Get Deal button and you'll find on the website to unlock the special promo code. Once you have a promo code, you'll have to go tonetflix.com/redeemand enter the code you have to get started and take advantage of the deal you've got. To see whether or not the promo code has been applied to your account, you must go to Your Account on the app, and the promo value should be visible under the Membership & Billing section.
What happens when the promo code expires?
Let's say you used a 1-year free subscription promo code. You may be wondering what will happen after 12 months when the promotion ends.
Well, Netflix offered a pretty clear answer to this question. If you don't have another payment method on your account besides the promotion code, your membership automatically ends when the promotion expires. However, suppose you've added your payment information to your account during the period when you used the promotional code. In that case, your Netflix account will remain open, and you will be billed once per month until you cancel your account.
An important thing to keep in mind
Promotional codes from other countries than the country where you originally signed up for or where you rejoined the streaming services aren't valid. Thus, you can only redeem promo codes from the country you joined or rejoined Netflix. If you try to enter a promotional code from a different country, you'll likely see an error message that will tell you that you can't use that code. Good luck!