Netflix Subscription Cost
Netflix changed the rules of the game when it transformed from a DVD rental service into the number one streaming platform in the world. Despite other companies such as Disney, Amazon, HBO, and Hulu that joined the streaming space, none of them managed to steal the spotlight from Netflix. Their on-demand library holds over 100,000 titles, with a large part consisting of original titles created especially for the streaming platform. Netflix made history in 2014 at the Golden Globe awards, when Robin Wright was the first actress for a web television program to win the award for best actress.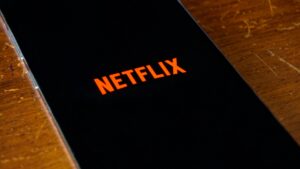 Keeping millions of subscribers active and content with what they can find on the platform definitely can't be cheap, which is why Netflix charges slightly more than its competitors for the Premium membership. However, you can go as low as $8.99 each month for the basic offer and watch netflix with a VPN. This offer is definitely not going to burn a hole in your pocket. Below we will be exploring the costs of each type of subscription that Netflix offers as well as the benefits you get for subscribing.
Streaming plans
Netflix provides three types of plans that are each ready to meet the needs of their subscribers. The type of plan you choose determines the video quality as well as the number of devices you can watch your favorite shows on at the same time.
Basic plan
Netflix's Basic subscription plan costs $8.99 a month in the United States and provides access to the platform's entire library of movies and TV shows. The downside to this option is that you can only watch or download your favorite shows on a single device at a time, and you won't be able to watch them in HD.
Standard plan
For the Standard subscription plan, you will have to pay $12.99,but you can watch and download your favorite shows on two devices simultaneously. You get access to the entire Netflix library of content, and you can also enjoy all titles in HD quality.
Premium plan
The last and most expensive subscription plan costs $15.99 a month and provides you with all the benefits Netflix has available. This includes being able to watch or download content on four devices at the same time and accessing all titles available in Ultra HD quality. Netflix also provides the option to change your plan at any time or even cancel it if you want to, so you're in charge of your decision to stream at any moment.
DVD rental options
What many people don't know is that Netflix stays true to its roots even in 2020 and continues to run its DVD-by-mail rental service. The service is only available in the United States, and if you are asking yourself who still rents DVDs in the era of streaming platforms, you're in for a surprise. By the end of the 4th quarter of 2019, Netflix had 2.15 million paying DVD rental subscribers. Netflix provides two types of DVD rental plans, tailored to fit your needs:
Standard plan
The Standard plan costs $8 a month for DVDs and $10 for Blu-rays and provides access to an unlimited number of discs per month. However, you're only allowed to rent one disc at once, and you need to return it in order to rent another title.
Premium plan
The Premium plan starts at $12 a month for DVDs and can get to $15 for Blu-rays and allows you to rent two discs simultaneously. You can choose from their huge library of titles, consisting of both original and licensed digital content.
Does Netflix have free content as well?
Over the past year, Netflix tried to expand its reach by offering one or two free titles for its non-paying users. Recently, however, the platform expanded its free access library to include a variety of movies and TV shows for its non-paying users worldwide. The titles include Stranger Things, one of the most appreciated TV shows on Netflix, as well as The Two Popes, Grace and Frankie, Our Planet, Elite, and Murder Mystery. Even though only a few of the episodes are available for free, this is a nice touch from Netflix. This way, you can get a taste of what it has to offer and decide if a subscription is worth it.
Read about tips and tricks for free Netflix access.