We are reader supported and may earn a commission when you buy through links on our site.
Learn more
Do Warrants Show Up on a Background Check?
There are various different types of warrant under US law and the question of whether they will show up on a background check is dependent on a number of different factors. In this guide, we will explain what the different types of warrant are the type of searches they will show up on. We will also answer the question of whether an employer is likely to consider a warrant on your file sufficient to exclude you from a job and show you how you can check your own record to see if any outstanding warrants can be seen.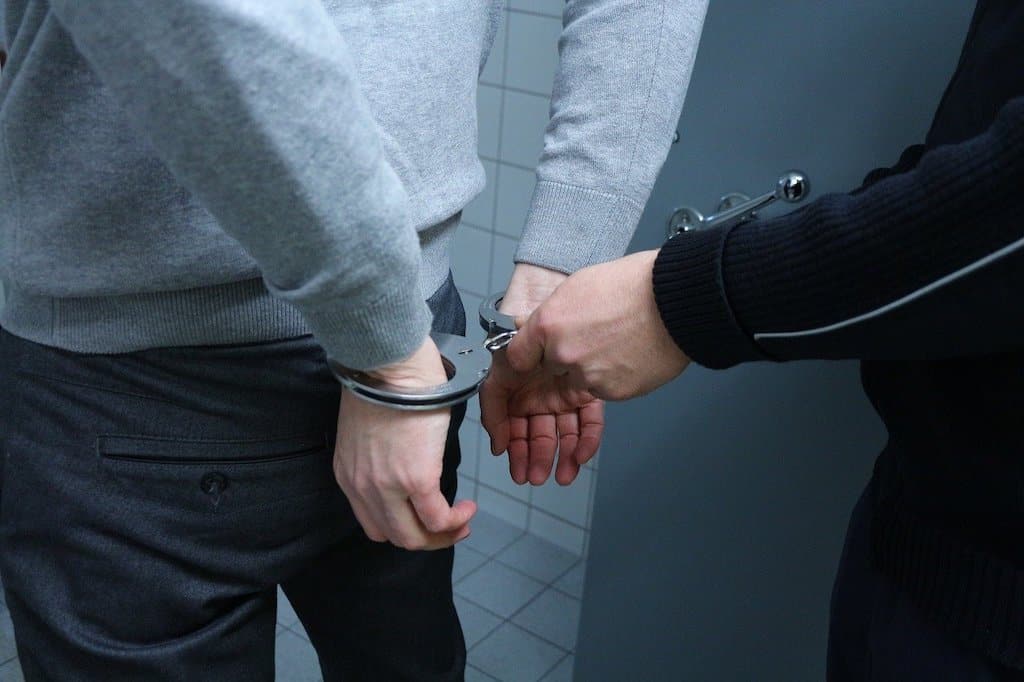 Under US law, there are several different types of warrant. These include arrest warrants, bench warrants, and civil warrants. Each of these warrants means different things and the question of whether it will show up on a background check is a complicated one.
Different background checks will look at different data sources. While a warrant is not technically speaking part of your criminal record, there are still other ways that it can show up.
In this article, we will explain the different types of warrants and the different circumstances in which they might and might not show up on your background check. We will also show you the best way to check your own records to see if a background check appears and if it does, explain what you can do about it.
What is a warrant?
Warrants are legal documents requesting the detention of a person in relation to either a criminal offense or another legal matter. There are a number of different warrants that can be issued under US law. They are:
Arrest warrant – Sometimes referred to as criminal warrants, an arrest warrant is issued against you are suspected of having committed a criminal offense. Arrest warrants are issued by law enforcement agencies and are usually based on evidence that you have committed a crime.
Bench warrant – A bench warrant is issued by a court. They are usually only issued if you have failed to appear before either a criminal or civil court when required to do so and are authorized by the sitting Judge. They request to police to immediately arrest the person in question and bring them before the court.
Civil warrant – Civil warrants are issued if you have failed to comply with court-ordered instructions. A typical example of this is if a court orders you to pay child support to an ex-partner and you fail to do so. These warrants are also issued by a Judge and again empower law enforcement agencies to arrest you.
Where do warrants show up on your records?
The assumption most people make is that a warrant will show up as part of your criminal record. But this is categorically not the case. If a warrant has been issued against you, it is an indication that you are a suspect in a crime, it does not imply guilt. No type of warrant is proof of guilt and they should therefore not appear on your criminal record.
But that does not mean that they will not be recorded elsewhere. Arrest warrants may not make it onto your own criminal record but they are listed on various other databases that can get picked up by a background check.
Bench warrants and civil warrants are issued by a court and are therefore part of court records. These are a matter of public record and can, therefore be accessed by anyone.
Will a warrant appear on your background check?
This is where things get a little bit complicated because the answer to this question depends on the type of background check an employer is running.
If you are just being subjected to a basic criminal background check, it is quite likely that any warrants that are outstanding against you will not show up. These types of checks will usually only look at your basic criminal record and other core information sources. Warrants should not appear on any of these data sources and so also shouldn't show up on your background check.
However, some background checks will dig a little deeper and will check court records and other data sources. These background checks are likely to reveal any outstanding warrants against you.
If you are applying for a job with heightened security clearance or stronger vetting requirements, it is therefore quite likely that any warrants outstanding against you will appear on their background checks.
The search warrant exception
The one type of warrant you don't have to worry about is a search warrant. These are issued by law enforcement agencies and give them the power to search your property or premises owned by you if they suspect that evidence relating to a criminal offense may be held there.
Like other types of warrant, a search warrant does not presume guilt but is merely a tool for law enforcement to use during their investigations. As a result, search warrants should not appear on your criminal record or in court documents.
This means it is highly unlikely that a search warrant will ever show up on a background check. Even if it did, most people know enough about search warrants to be aware that they do not indicate guilt.
How to check if a warrant shows up on your record
If you have an outstanding warrant against you or are concerned that a warrant that was issued in the past might still show up on your record, the best thing to do is to take a look. Criminal and court records are held in the public domain and you have every right to access this data too.
As with an employer, the easiest way for you to do this is by running a background check on yourself. There are two main types of background check. Professional background checks are used by employers and comply with all the relevant laws and regulations.
Public background checks are open for anyone to use. They are simple online tools and because they don't have to comply with the same laws as professional checks, they will often turn up more information.
The only really tricky part of running a background check on yourself is knowing which site to use. But we can help you there too.
Best background checking sites for warrants
We have spent the past few months testing all the top background checking sites to discover which are able to deliver the most accurate and detailed results while at the same time offering a fast and user-friendly service.
As a part of those tests, we looked carefully at which sites were best able to reveal warrant details and the results were extremely interesting. They showed that there were three background checking sites that performed noticeably better than the rest.
Our researchers were unanimous in their findings that the two best background checking sites for warrant information are: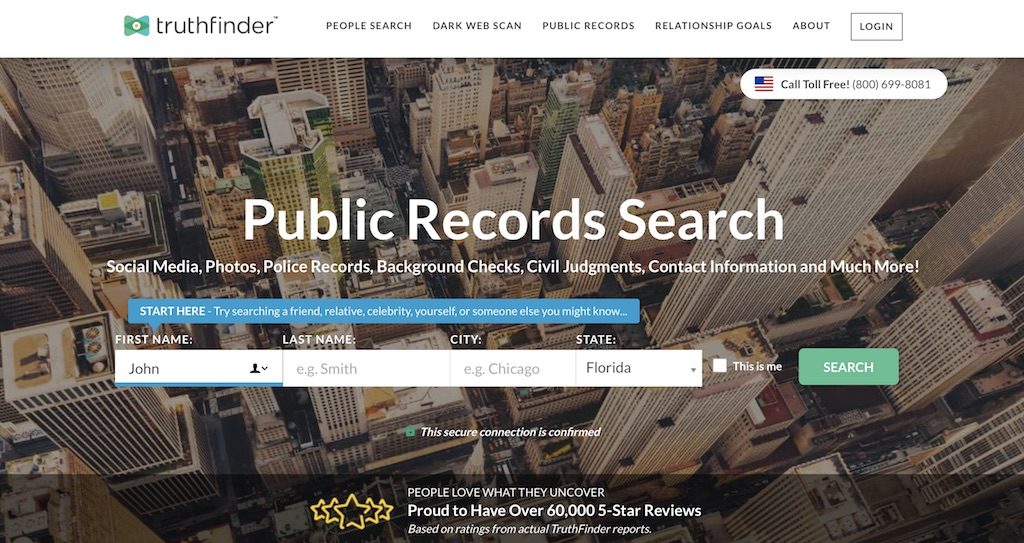 TruthFinder really impressed us with its hugely detailed searches that were able to find every last shred of information about every person whose details we input. Even if we used misleading data, TruthFinder was able to cut through this and deliver the right results every time.
TruthFinder offers a two-tier pricing structure. A one-month subscription starts at just $27.78 or you can opt to pay $23.02 for a two-month deal. For this basic package, you will get results that include a full criminal record check and the majority of court records. The information will be presented on a detailed and easy-to-read report and you will also have access to a superb 24/7 customer support service that is available on a toll-free number.
If you are happy to pay a little more for their premium package, you can be sure of receiving every record out there including hard-copy records from county courts. TruthFinder's results are impressively detailed and if you need to be sure of getting the right information fast, TruthFinder is another great choice.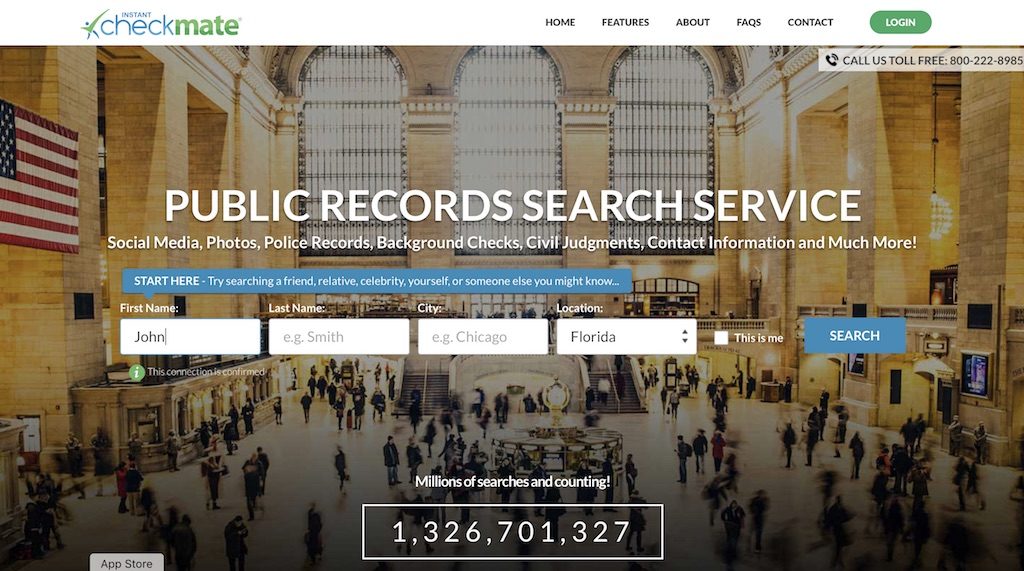 Instant CheckMate was the fastest of all the background checking sites we tested. It consistently delivered results first and, even more impressively, was able to do so without compromising on quality. Its results were still extremely accurate and detailed and presented in a final report that was easy to interpret and scan through.
Managing your Instant CheckMate searches is easy using either their excellent desktop dashboard or their user-friendly mobile apps. If you do encounter any issues, there is a friendly and helpful support team on hand too.
Prices for Instant CheckMate start at $34.78 per month, but if you opt for the three-month subscription you can pay just $27.82 per month. This is a bit higher than some of their rivals. But if speed is your top priority, Instant CheckMate is well worth the extra cost.
What to do is a warrant does show up on your background check
We have explained how you can see whether a warrant shows up on your record, but what should you do if it does?
Firstly, read through the details of the job you are applying for carefully. It should explain what their background checks are looking for and give more detail about the type of offenses that they are looking for. If your warrant relates to something that is completely unrelated, you shouldn't have too much to worry about.
The next question to ask is when the warrant was issued. All warrants will show up on a public background check, but professional checks are bound by different rules.
Specifically, the Fair Credit Reporting Act (FCRA) stipulates that employers cannot consider any criminal records that are more than seven years old. In some states, legislation has brought this time period down even more. His means if the warrant was issued more than seven years ago, it shouldn't appear on your background check.
If the warrant is still outstanding and was issued more recently, you have the option of being honest about it and putting your side of the story across first. Some employers will take extenuating circumstances into account and overlook certain things on your record.
But perhaps the best way to deal with an outstanding warrant is to answer it. If you report to the court or law enforcement agencies, the warrant will no longer be on your record. Assuming you had not committed an offense, this means that the issue is resolved and you can proceed with your application.
Summary
There are different types of warrants in the USA and these are recorded in different ways. Different background checks also look at different data sets too. As a result, answering the question of whether a background check will reveal a warrant is not as simple as you might think.
In this guide, we have explained the different types of warrant and how they are recorded. We have also detailed which type of background checks they are likely to show up on and which they won't.
The best way to see what warrants might show up is to run a background check on yourself. We have told you how to do this and recommended the best sites to use. Lastly, we have also given some pointers on what you can do if a warrant does show up that you think might prevent you from getting a job.
Have you ever lost out on a job because of a warrant on your record? What did you do about it? Have you ever managed to explain away a warrant to a prospective employer? Do you have any advice or tips for our readers that we haven't covered in this article?
It is always helpful to hear to views and experiences of other readers, so why not share yours with us using the comment box below?