The 6 best cryptocurrency mining tools for Linux
Trying to get into mining cryptocurrency on the Linux platform and unsure where to start? Tired of searching the web for the perfect mining tool? We can help! Check out our list of the five best cryptocurrency mining tools for Linux!
1. CGMiner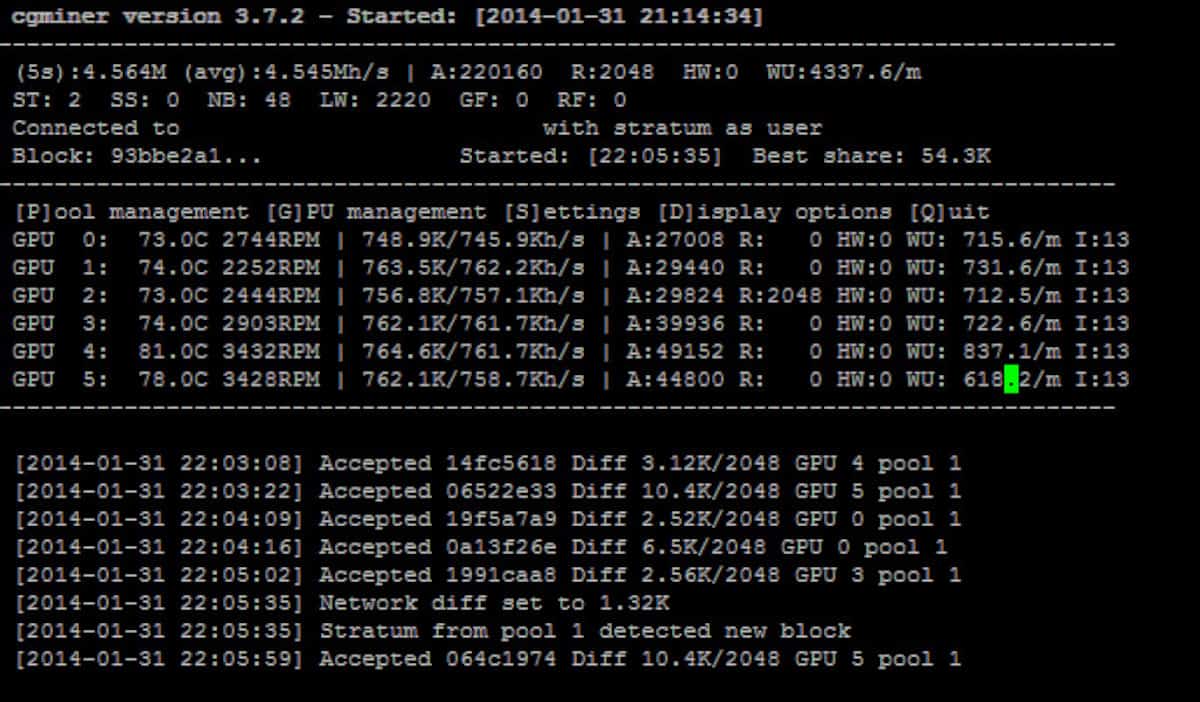 CGMiner is a Bitcoin mining tool written with the C programming language. It is designed to run on ASIC mining devices, works on both Windows and Linux, and is ideal for advanced cryptocurrency users.
The CGMiner application is command-line based, and users interact with it via a command-line interface. It can mine for Bitcoin using multiple methods (GPU and CPUs) and does it quite efficiently.
Notable features:
CGMiner explicitly targets ASIC devices, but users looking to use the software on traditional non-ASIC hardware can get it running.
The CGMiner software supports mining for Bitcoin using either CPU or GPU.
Can mine on FPGA devices.
CGMiner is cross-platform and works on Windows, so if you have dedicated mining machines using different operating systems, you'll still be able to use the same mining tool.
Supports Stratum and GBT pooled mining.
CGMiner can cache submissions to prevent data loss during power/network outages.
CGMiner is developed with many off-the-shelf Bitcoin mining appliances in mind and has support for devices like BitForce, Icarus, Modminer and others.
Download – CGMiner
There are downloadable packages of CGMiner on Pkgs.org for Arch Linux, CentOS, Debian, and Ubuntu. Get them here.
2. BFGMiner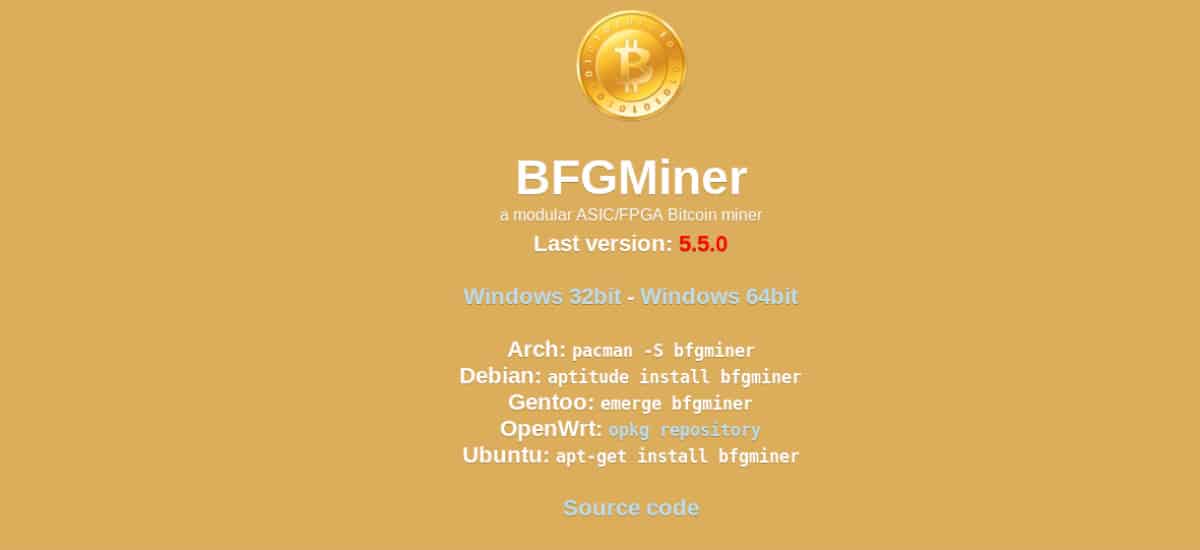 BFGMiner is a bitcoin mining tool for Windows and Linux. It is very similar to CGMiner and has identical features. With that said, it has some special additions that veteran Bitcoin miners will love.
This mining tool is one of the most popular, and well known Bitcoin mining tools around, and is not meant for the average user by any means.
Notable Features:
BFGMiner supports mining with multiple devices at a time.
The program supports ASIC and FPGA cryptocurrency mining software.
BFGMiner has a dynamic clock feature, that can help users get the most out of their mining hardware.
BFGMiner supports lots of mining hardware.
Like CGMiner, the BFGMiner tool can cache a mining submission in the event of power loss.
Can stop, start and restart a device at a moment's notice.
BFGMiner can automatically detect a failing mining pool and disable it.
Download – BFGMiner
Binaries of BFGMiner for Arch Linux, Debian, OpenMandriva and Ubuntu are available for download at this link here. You can also grab the source code for BFGMiner from the official website.
3. MultiMiner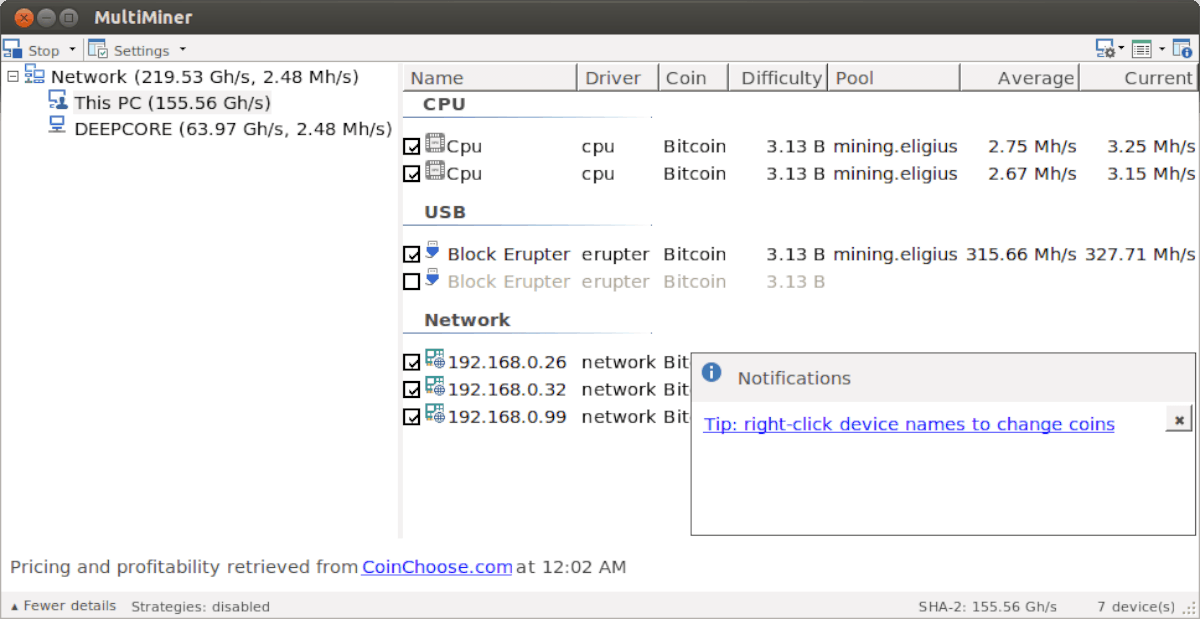 MultiMiner is a cross-platform mining tool that works on Linux. It aims to help the average person get into cryptocurrency, while also catering to more advanced users at the same time.
The app is cross-platform, works on Windows, Mac, and Linux and claims that users can "get started mining in minutes."
Notable features:
MultiMiner supports desktop PCs and the three major operating systems. Also, it has support for mining on specialized ASIC and FPGA hardware.
Users can mine for both Bitcoin and Litecoin cryptocurrencies.
MultiMiner has a mobile application component, that can be used to check the stats of your mining devices.
MultiMiner can network and communicate with other cryptocurrency mining devices on the network (using BFGMiner), and it's possible to swap the currency being mined remotely.
With the MultiMiner application, users can connect and remotely manage mining devices on the network, or over USB. The user can shut them on and off remotely at any time.
The tool has a separate stat-tracking application (for both Desktop and mobile) that can be used to track your currency miners.
MultiMiner has a notification feature that suggests what coins are currently profitable.
Download – MultiMiner
Grab the Linux version of MultiMiner by visiting their official website. You may need to compile the Linux version from source to use it.
4. Minergate Miner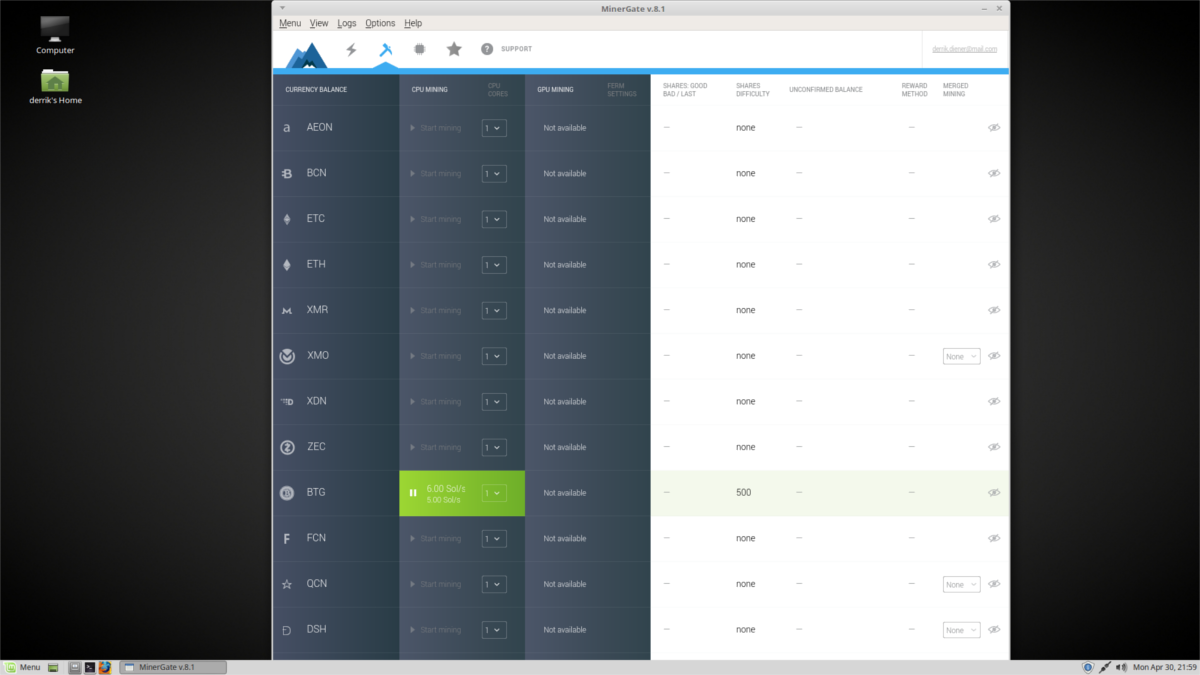 If you don't know a lot about Cryptocurrency, Minergate is a great place to start. When installed, anyone can mine a multitude of crypto-currencies with little effort, research or hardware investment.
Minergate is cross-platform and works on Windows, Linux, Mac, and Android, so no matter what platform you're on, you'll be able to your hands on digital coins!
Notable features:
Minergate is easy to install and run on many different Linux distributions, a nice change from the difficult setup many Linux mining tools have.
Coins you mine within the Minergate service can be cashed out directly from their website, rather than relying on a third-party service.
Lets users mine a wide variety of cryptocurrency with little setup (Zcash, Bitcoin Gold, Ethereum, Ethereum Classic, Bitcoin, Bytecoin, Monero, Monero Original, FantomCoin, Aeon coin, Litecoin.)
The program has a "notification" feature that notifies users when it's profitable to start mining a particular cryptocurrency.
Minergate has a benchmark tool that users can run to determine if their computer can Mine, and what the output would be.
The Minergate service lets users cash out cryptocurrency they've mined every single day, with no limit in coin amount.
Download – Minergate
To get Minergate for Linux, vist the download page on Minergate.com. They support both Ubuntu and Fedora.
5.Excavator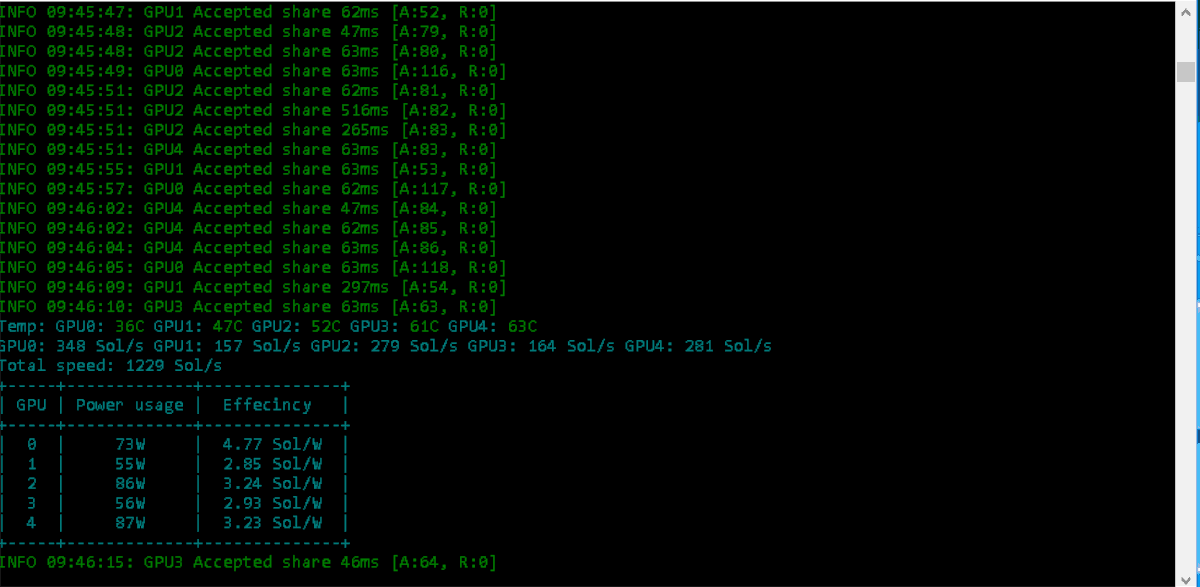 Want to mine alt-coin on Linux with your Nvidia GPU? If so, you may be interested in Excavator, the command-line application that specially targets Nvidia's Cuda architecture to mine crypto-currency.
Excavator is closed-source and only works with the NiceHash service. However, considering not many mining tools out there exist for Nvidia, this application is one to try!
Notable features:
Excavator has support for most modern Nvidia GPUs.
Low-intensity mining is supported by NiceHash Excavator and allows the user to limit the resources that NiceHash can use.
Excavator has a benchmark feature.
Easy to set up and install and use on most Linux distributions, despite being in active development.
Excavator is cross-platform and has a Windows version.
Download – NiceHash Excavator
Want to use Nicehash Excavator? Visit the Excavator release page on the GitHub page for the Linux version.
6. cpuminer-multi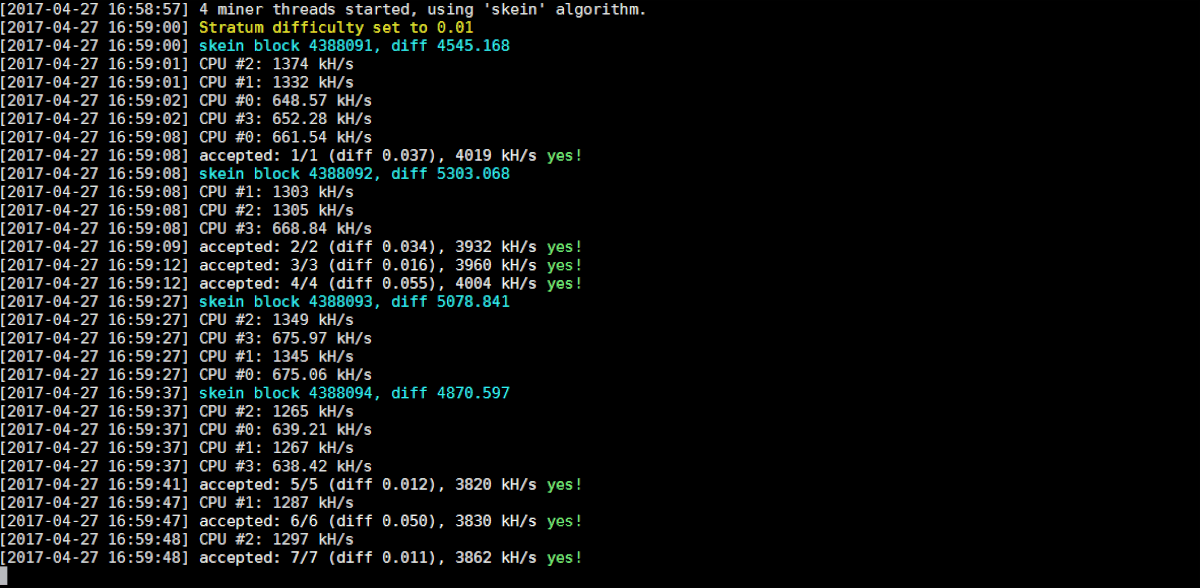 Cpuminer-multi is a fork of the original cpuminer tool with a heavy focus on multi-threaded CPU architectures. It runs in a terminal, and like the old cpuminer app, it has access to multiple mining algorithms, which makes getting digital crypto-coins very effective!
Notable features:
Like many of the mining tools on this list, cpuminer-multi is cross-platform and has support for other operating systems aside from Linux.
Cpuminer-multi focuses heavily on multi-threaded CPUs and modern CPU architectures.
Cpuminer-multi works on many different CPU architectures, like ARM, x86 and x86_64 bit.
Can mine Bitcoin, Monero and many other types of cryptocurrency.
Very easy to set up, with good documentation and has a binary release that runs on most Linux distributions.
Download – cpuminer-multi
To use this program on your Linux distribution, check the project's Github page. Keep in mind that you may need to build the code yourself to use it.
Conclusion
In this list, we've covered some of the best cryptocurrency mining tools you can install on Linux. Each one of these programs run perfectly on the platform. Do check them out! They will help get you into the world of mining digital coins quickly!