5 best free Linux FPS shooters to checkout
In the mood to play a first-person shooter on your Linux PC? Can't figure out what to play? Follow along with this list as we go over the 5 best free Linux FPS shooters to checkout!
1. Counter-Strike: Global Offensive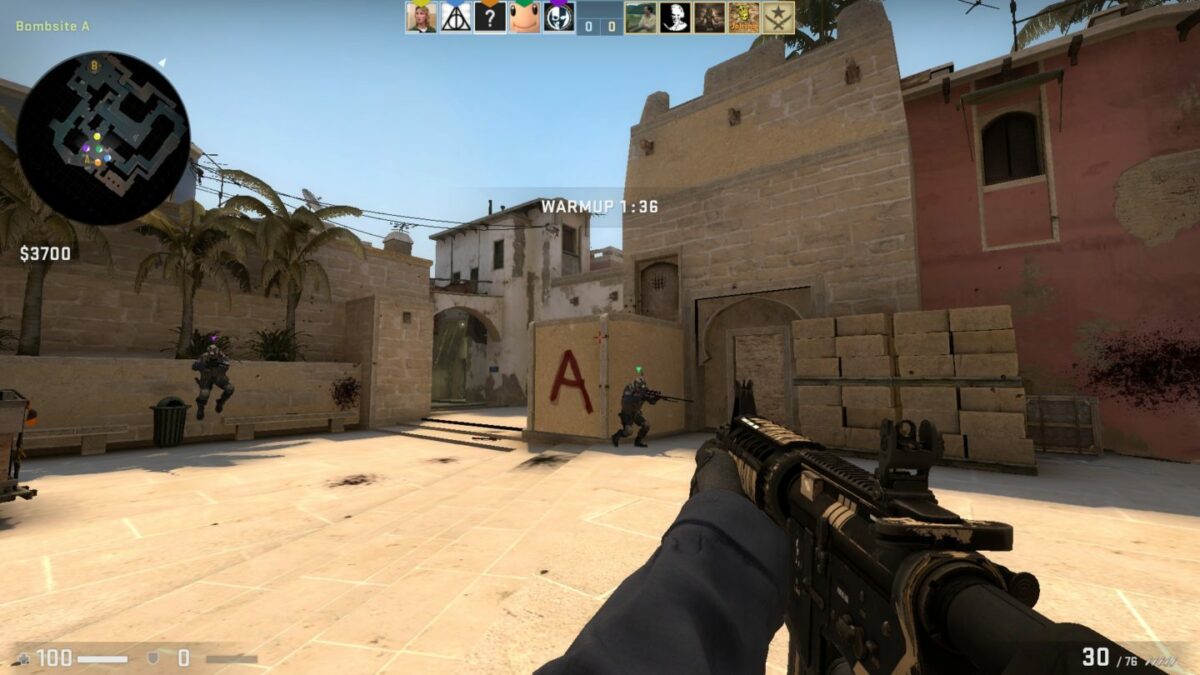 Counter-Strike: Global Offensive (also known as CS:GO) is a free, multiplayer FPS game developed by Valve, the company behind the Steam gaming platform. In CS:GO players join two teams: Terrorists and Counter-Terrorists. As Terrorists, players must plant a bomb, or defend hostages. Counter-Terrorists must disarm the planted bomb or rescue hostages. Also, players can beef up their character by spending money that they earn while playing on new guns and gear. CS:GO has incredibly realistic gameplay, and players can die in as little as one shot.
CS:GO originally was released on Windows and console platforms in 2012. Shortly after, in 2014, it was released for Linux. In 2018, the game went from paid to completely free to play to anyone with a Steam account.
How to get CS:GO on Linux
Playing CS:GO requires a Steam account. To create a new Steam account, click here. After creating a Steam account, install the Linux Steam client on your Linux PC. Unsure about how to do that? Head over to Pkgs.org, click on your distribution, and follow the instructions to get it working.
After installing Steam, log into the app with your account and click on "Store." Then, search for "CS:GO." Click the green "play game" button to install it on your Linux PC.
2. Team Fortress 2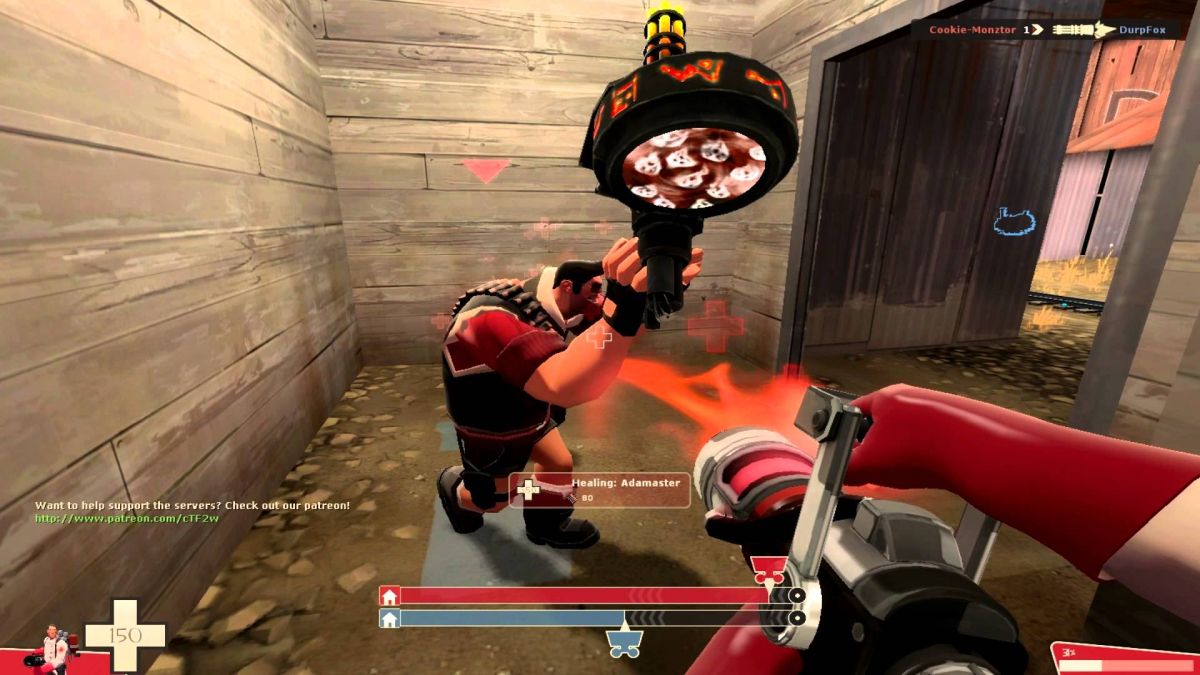 Team Fortress 2 (also known as TF2) is a team-based multiplayer first-person shooter developed by Valve. It is a sequel to the Quake mod "Team Fortress." In the game, players choose from various character classes with different abilities to beat the opposing team. The design of TF2 is centered around a cartoon world, and each of the playable characters has a unique backstory.
TF2 was released in 2007 as part of "The Orange Box," a collection of various video games, onto Windows, Xbox 360, and PS3. In 2013, the game came to Linux. Valve made the game free-to-play on Steam in 2011.
How to get TF2 on Linux
TF2 is a Valve game, so the only way to enjoy it on your Linux PC is through Steam. To get the game, start by creating a new Steam account here. Then, go to Pkgs.org, select your distribution, and follow the instructions to get Steam working.
Once Steam is installed, log in and click on "Store." Search for "Team Fortress 2." Then, click on the "play game button to install TF2 onto your Linux system.
3. Xonotic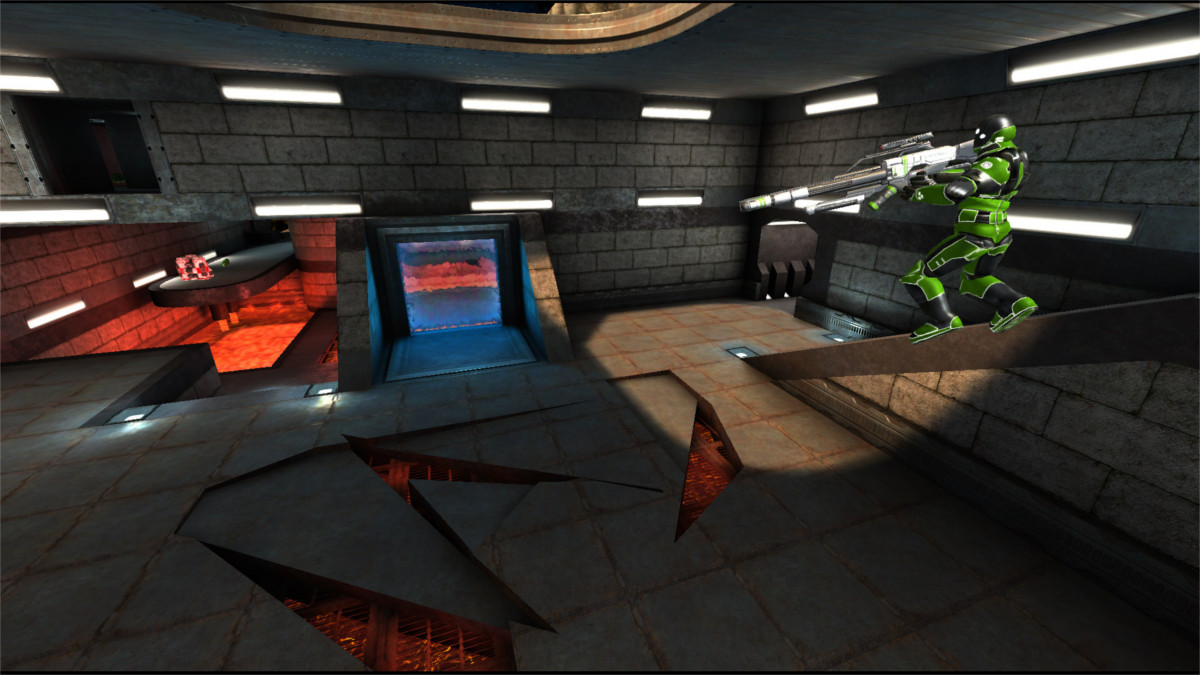 Xonotic is a free, open-source first-person shooter inspired by Quake and Unreal Tournament. The game is an "arena shooter," which means that players are pitted against each other in various game types (like deathmatch or CTF) with various weapons and powerups placed around the map.
The Xonotic game was a fork of another free game Nexiuz and runs on a heavily modified quake engine. It is not available in any online gaming store and is not developed by a gaming company. Instead, the development of Xonotic is done by the Xonotic community in their spare time, for free.
How to get Xonotic on Linux
Although Xonotic is an open-source game and supports Linux, it is not available for download in any of the mainstream Linux distribution's software repositories. Instead, those looking to get their hands on the game must download it from the official Xonotic website.
Having issues installing and setting up the Xonotic game on your Linux PC? We've got you covered! Check out our in-depth guide on how to install Xonotic! Additionally, if you're interested in hosting a Xonotic game server, you'll want to follow our tutorial on how to host a Xonotic game server!
4. Urban Terror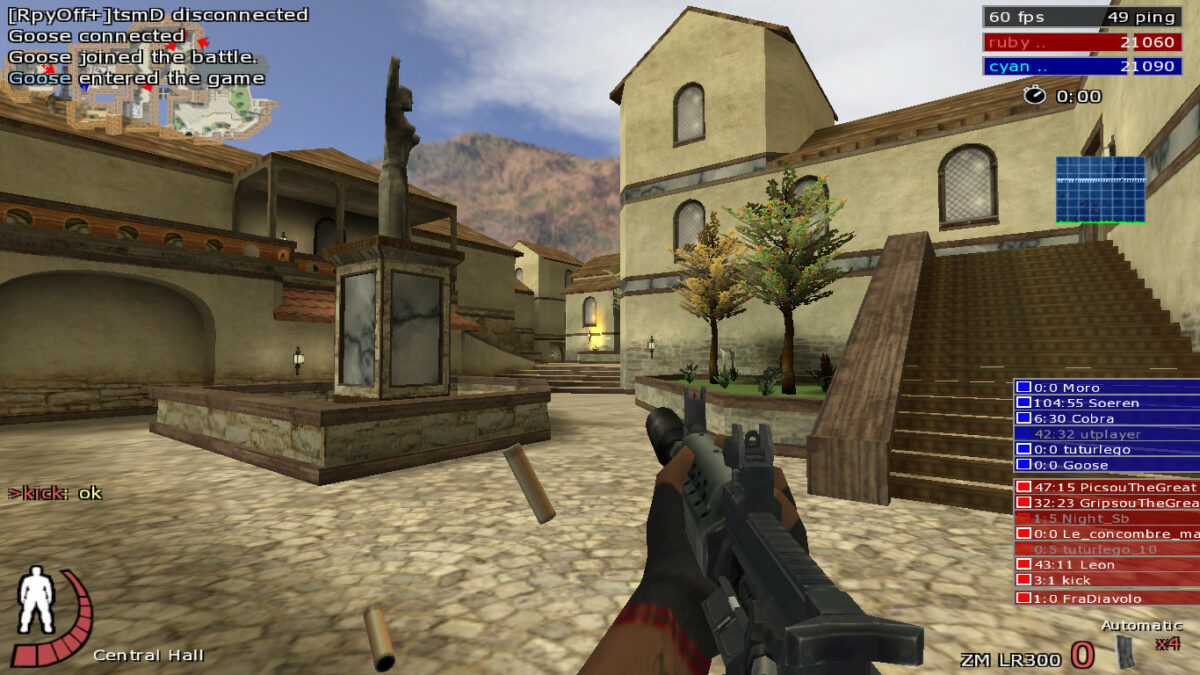 Urban Terror is a freeware, tactical first-person shooter for Linux, Mac, and Windows. Urban Terror mixes various game modes from Counter-Strike, Unreal Tournament, and more. In the game, players can enjoy many different game modes such as Capture the Flag, Last Man Standing, Death Match, and others.
Originally, Urban Terror was released in 1998 as a total conversion mod for Quake III Arena but soon evolved into a standalone game for all major PC platforms. The game is developed by FrozenSand, LLC, and Silicon Ice Development. However, since the game is open-source, many in the open-source gaming community contribute to its development as well.
How to get Urban Terror on Linux
Urban Terror has been widely available to Linux users for a long time in various software repositories. However, users can also get their hands on the game via the official Urban Terror website. Though the game is available through various Linux distribution repositories, the developers of Urban Terror prefer users to get it from the official website, as the website release is more up to date.
To get Urban Terror for your Linux PC, head over to the "Download" page on Urbanterror.info. Then, look for "Full Game Download" and grab the latest release.
5. FreeDoom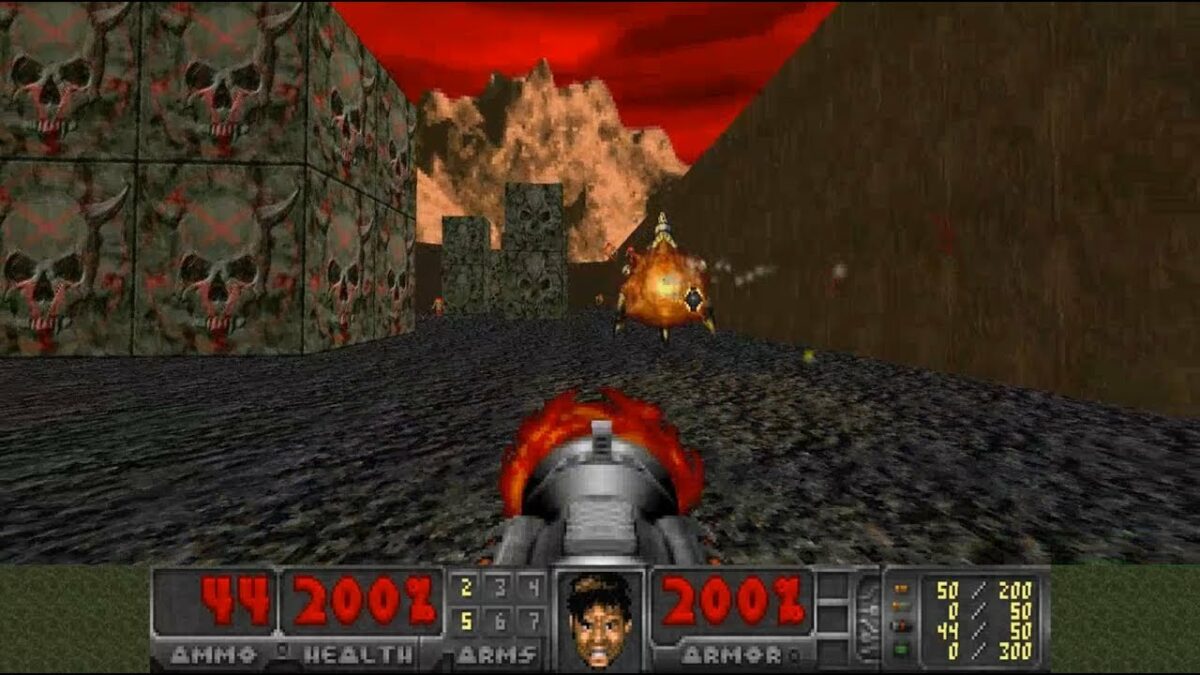 FreeDoom is a software project that aims to create free content for the open-source Doom gaming engine. In total, the project has created 2 single-player campaigns, as well as a free multiplayer mode, dubbed FreeDM. FreeDM comes with various free deathmatch maps players can enjoy.
FreeDoom was released in 2003 and is available to play on Mac, Linux, Windows, MS-DOS, Android, and iOS. It is developed by a community of fans, rather than a large company. Anyone is free to create Doom content and play it in FreeDoom.
How to get FreeDoom on Linux
FreeDoom is an open-source video game and one that has been around for almost 2 decades. As a result, nearly every Linux distribution has the game readily available for installation in their software sources.
If you're looking to get your hands on FreeDoom, head over to Pkgs.org, select your distribution and follow the installation instructions to get it working.
Conclusion
In this list, we discussed 5 best free Linux FPS shooters to checkout. With that said, there are many other great free FPS shooters on the Linux platform that we haven't brought up. What are your favorite FPS shooters to play on Linux? Let us know in the comment section below!