We are reader supported and may earn a commission when you buy through links on our site.
Learn more
The 6 Best Kodi Linux Distros To Use
Many people know that the Kodi media center is a program that is widely available to install on almost any Linux distribution. However, many Linux users looking to build a home theater PC loathe having to set it up manually and prefer something ready to go.
If you're one of those people that would prefer a ready to go Kodi OS, you've come to the right place! Here are the 6 best Kodi Linux distros to use!
1. LibreElec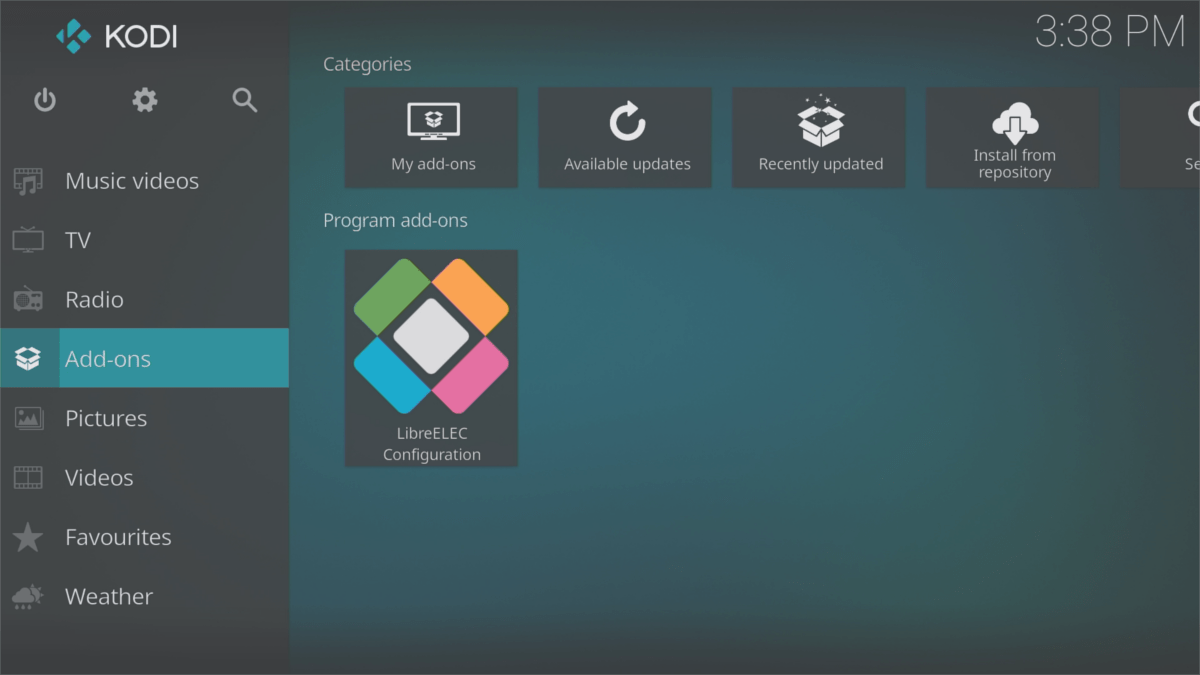 LibreELEC is a Linux distribution that is specially set up just for the Kodi media center application, with nothing else in the way that could sacrifice performance.
The main attraction to LibreELEC, and why it's the most obvious choice for those looking to create an HTPC (home theater PC) is that it has support for many different devices and not just things like Raspberry Pi.
Notable Features:
LibreELEC has an easy SD card creation tool for Linux, Mac, and Windows for easy setup.
The OS supports a multitude of devices, including the Raspberry Pi 1, Pi 2, Pi 3, Pi Zero, WeTek devices,  SolidRun Cubox, ODroid, FiveNinja's Slice, and Generic AMD and Intel PCs.
Automatically updates to new releases so users don't need to fiddle with the operating system.
LibreELEC has a beta program for those looking for the absolute latest version of Kodi media center.
Pre-installed LibreELEC app with shortcuts to standard features like WiFi, Bluetooth, etc.
Initial setup process walks the user step by step into logging into the WiFi, etc.
LibreELEC has an excellent migration tool to help users migrate from OpenELEC to the latest release of LibreELEC on their device.
Easy enabling of Samba and SSH during the setup process.
Although Kodi is itself 100% legal, its third-party add-ons may not be. As such, users have been known to receive legal notices for breach of copyright law as a result of using these add-ons. A VPN can help shield you from liability by masking your activity online. Please note that Addictive Tips readers can save a massive 60% here on the IPVanish annual plan (best VPN for Kodi), taking the monthly price down to only $4.87/mo; and there's a 7-day money back guarantee which means you can try it risk-free.
2. OSMC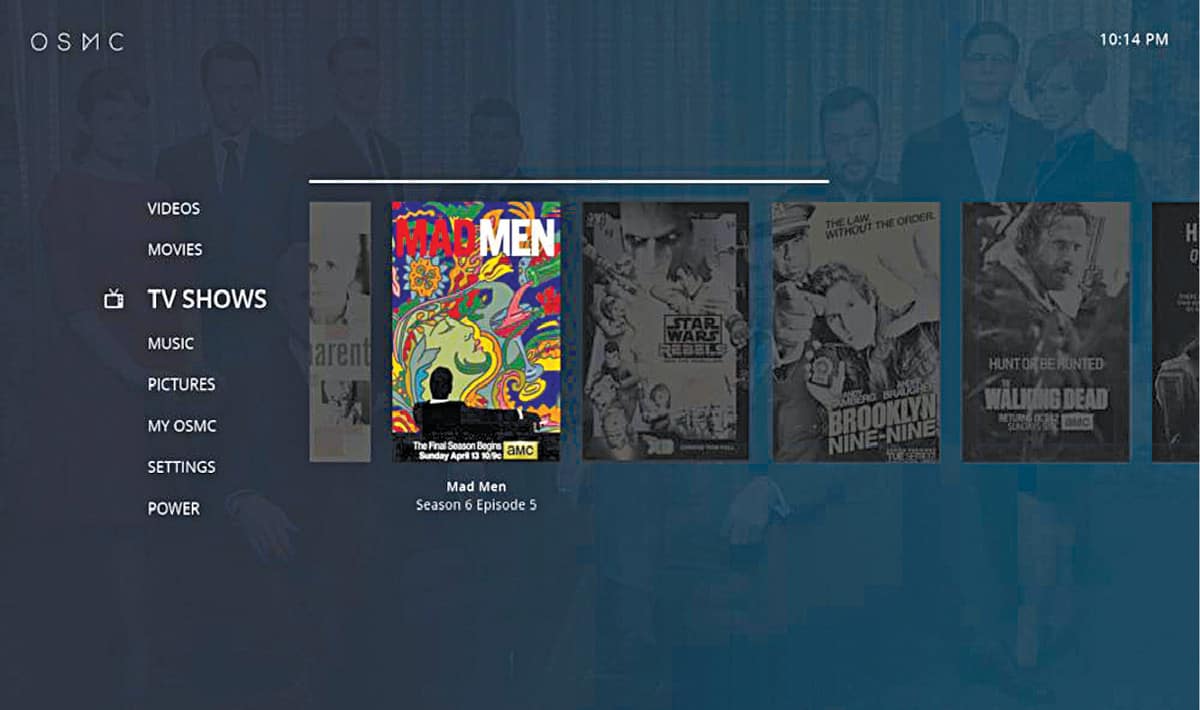 OSMC is a heavily modified version of Kodi that centers around delivering an "appliance-like" experience like Apple TV, Amazon Fire TV, Android TV and others.
The OSMC system looks nothing like Kodi, as it uses a different user interface. Even still, it has support for the same add-ons, codec support and more.
OSMC is very popular with people who want to get Kodi working on the first generation Apple TV.
Notable Features:
Appliance-like, elegant and easy to navigate with a beautiful skin that improves massively upon Kodi's already top-notch default look.
OSMC is one of the only ways to get a full Kodi OS working on the first generation Apple TV.
Has commercial devices available for those that like OSMC but would prefer to have something pre-configured.
Along with being an installable OS for things like the Raspberry Pi family of devices and Apple TV, OSMC, like Kodi offers a downloadable application that users can run on Windows, Mac, and Linux.
Adds in many tweaks to the Kodi OS by adding in things like "up next," which tells users what video will play next, more delicate control over the menu system, a subtitle downloading add-on, and more!
3. Xbian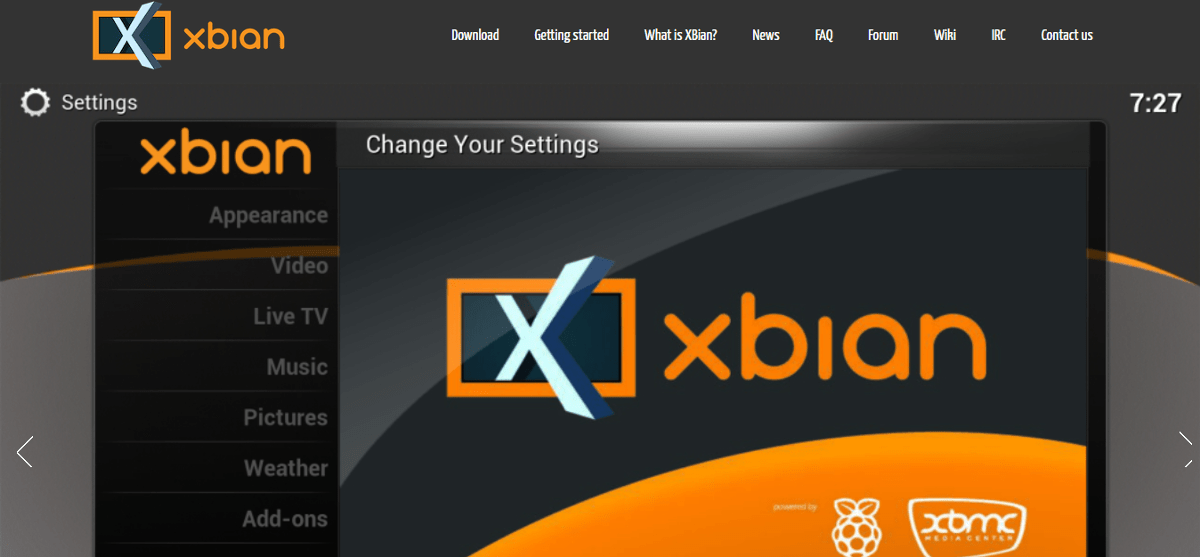 Xbian is a unique tool that, when set up correctly, can create an easy to use Kodi media center PC.
This operating system supports Raspberry Pi 1/2/3 as a bootable Linux-powered Kodi OS. It also works on traditional Linux, Mac, and Windows via a downloadable tool.
The Xbian media center operating system is Kodi, with a little something extra. Mainly, it has a fully functional Debian base that users are encouraged to mess with.
Notable Features:
Comes with an incredibly useful backup feature that lets users restore a previously configured Xbian installation right in the setup wizard.
Xbian's startup and shutdown processes are useful and let the user know what it's doing, rather than a blank screen or logo.
Xbian uses Debian, so if the user wants, it is possible to load in other packages to the system via the package manager, something that not a lot of media center distributions let users do.
4. OpenElec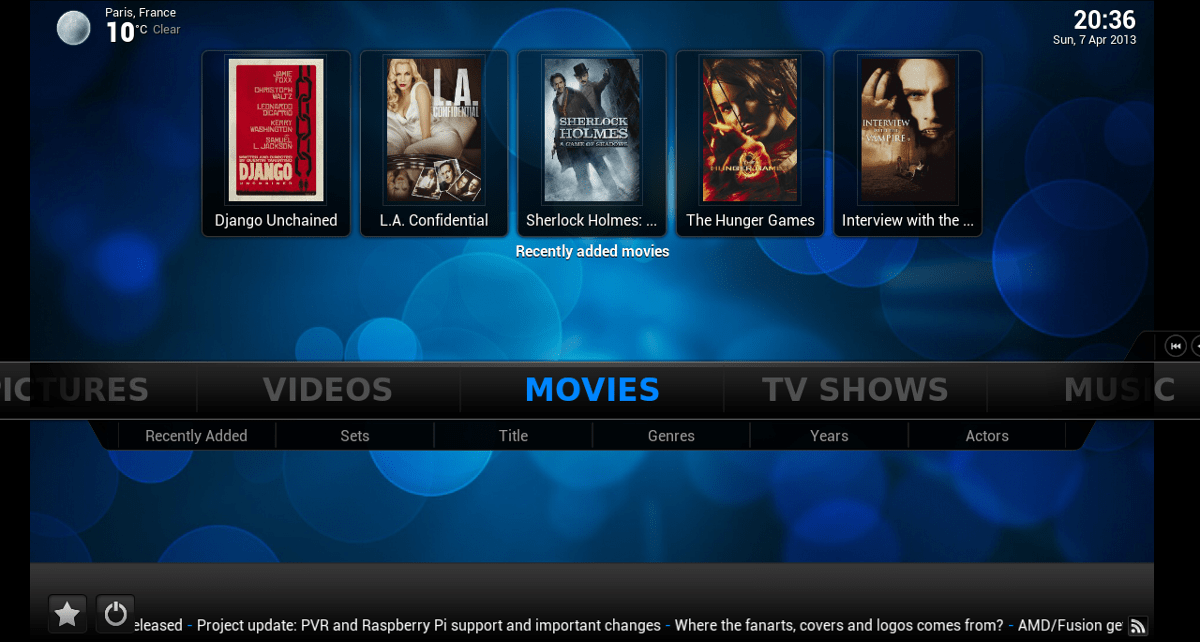 OpenELEC is the original LibreELEC, though it doesn't update as quickly, or support as many devices due to its slow development pace.
To be clear, OpenELEC and LibreELEC are virtually identical, and there's not much difference. Still, if LibreELEC doesn't work for you, and you still need a slim OS that runs Kodi with excellent features, this distro is a good choice.
Notable Features:
Support for the Raspberry Pi family, traditional Intel/AMD PCs and a multitude of other devices.
OpenELEC's automatic update feature is handy, especially for new users.
O.E. has support for Samba file transfers and SSH and makes it easy for users to enable right away.
5. RecalboxOS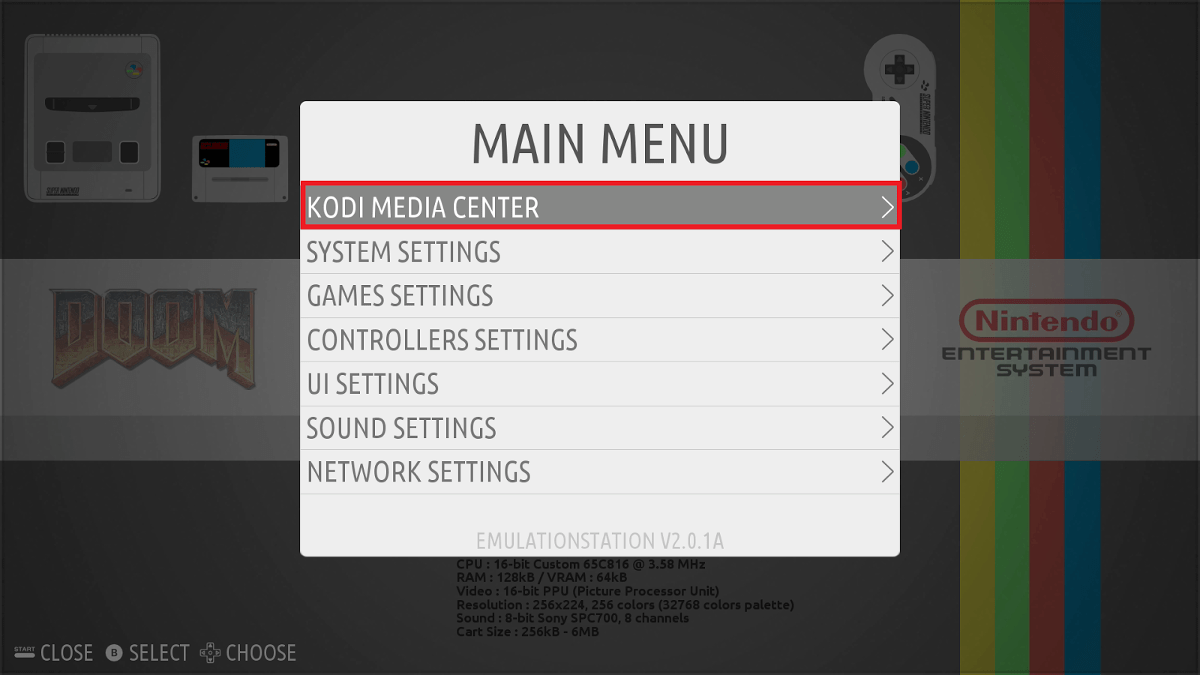 RecalboxOS is not a home theater operating system; it's a Linux distribution that centers around emulating old video games on the Raspberry Pi (and other similar devices).
Even though RecalboxOS mainly focuses on video games, it manages to stuff in Kodi as a feature that users can use at any time.
Notable Features:
Can play all of your classic video games as well as manage media.
Even though the Kodi media center app isn't front and center with RecalboxOS, it's still fully functional with the standard features that everyone comes to expect.
Users don't need to configure Kodi in RecalboxOS to use WiFi as it borrows connection information from the emulation app.
Though it's version of Kodi media center isn't the absolute newest, RecalBox OS manages to get users a relatively recent version of it, complete with add-on support.
6. GeeXboX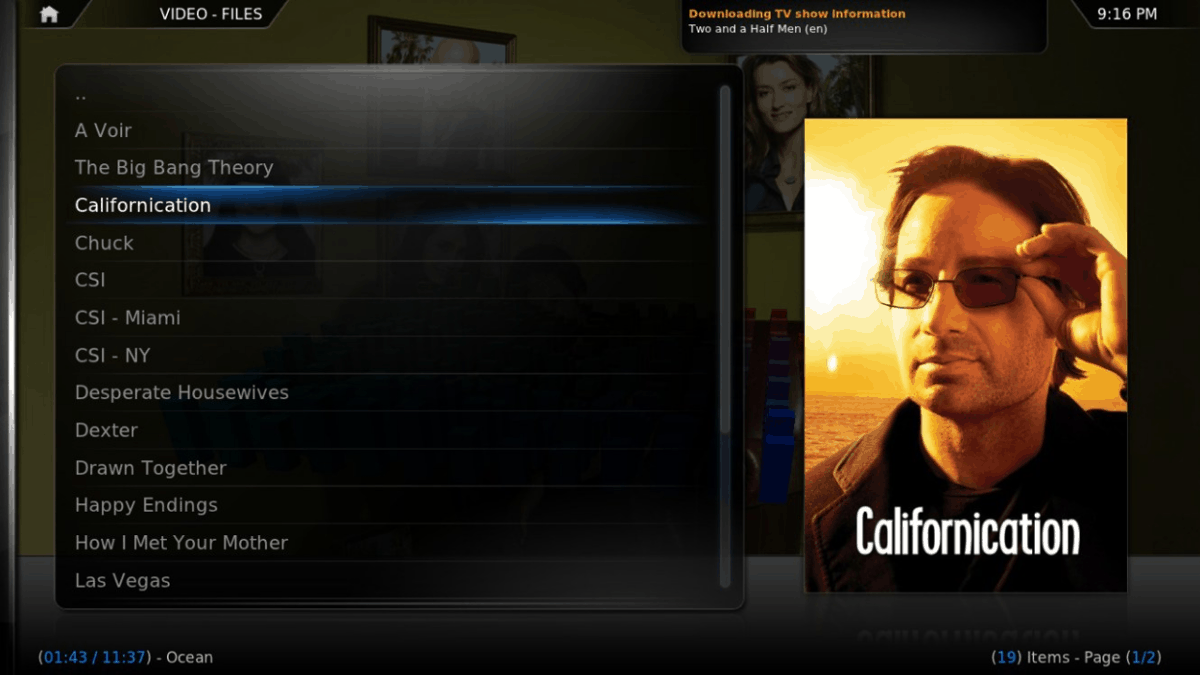 GeeXboX is a Linux HTPC OS that uses the Kodi media center as it's primary media user interface. In addition to Kodi, users can interact with the system's package manager to install other programs.
The OS has been around for a long time and supports many different devices, like Raspberry Pi, etc., as well as full support for traditional Linux PCs running either 32-bit and 64-bit.
Notable Features:
During the setup process, GeeXboX lets users configure everything from the remote control, the sound card, network connectivity, and more, making way for a super user-friendly setup process.
Despite GeeXboX's age, the community is very active and works diligently to ensure that users get the latest support for Kodi.