5 best portable Linux operating systems
Having a portable Linux operating system is great. It can help you access important files, check email and communicate securely no matter where you are or what computer you are using it on.
There are tons of portable USB Linux OSes out there, and it's safe to say that the trend won't be dying down anytime soon. In an effort to cut down on the clutter, we're going to go over some of the best portable Linux operating systems available today. Each distribution we talk about is capable of running on a USB Flash drive, CD or DVD, and is free to download.
1. Puppy Linux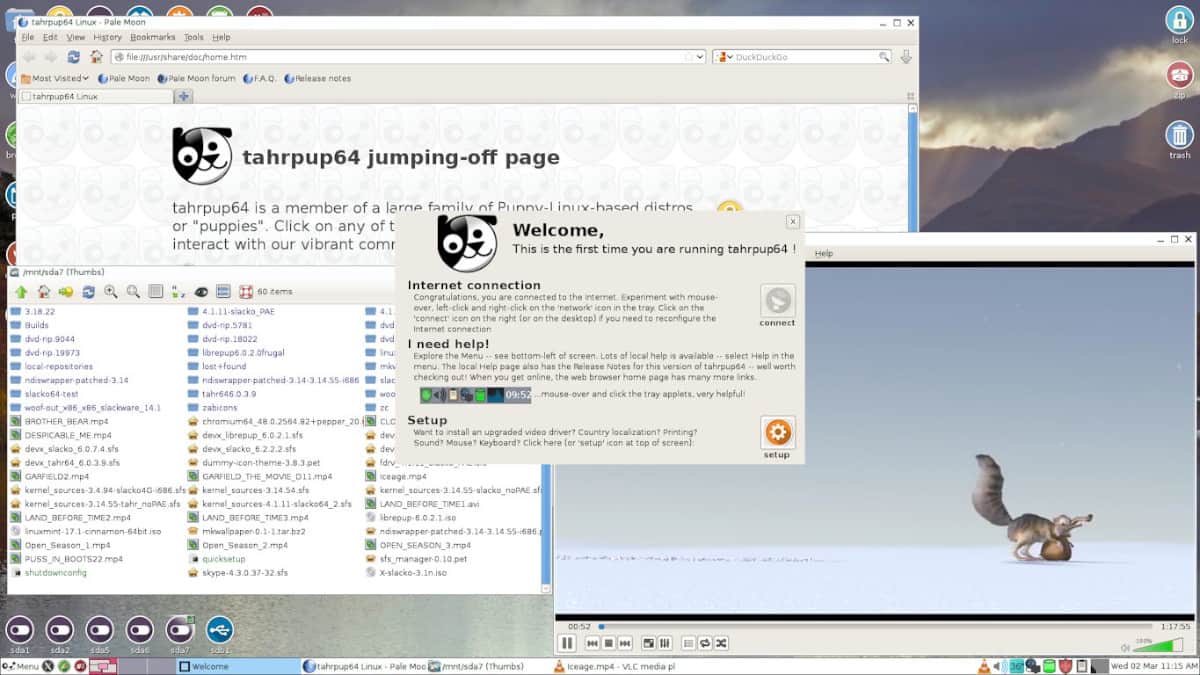 Puppy Linux is an open source, Linux operating system designed to run on a USB stick, or on computers that have weak hardware components. Puppy is free to download, and the developers claim that it can run with as little as 300 MB of space (or less) on a USB or CD drive.
This operating system is a jack of all trades. It's packed with dozens of applications, is simple to use and when you use it, the files stay persistent. Bottom line: if you're looking for a feature-filled Linux OS to run on a USB drive, take a look at Puppy Linux.
Notable Features
Puppy Linux lets users install more programs if they need them, rather than being stuck with what's there.
It has a persistence mode that can keep your files and preferences intact.
Puppy Linux's interface has several different themes, and it's easy to change the look of the desktop.
Can be run on either 32-bit or 64-bit.
2. Slax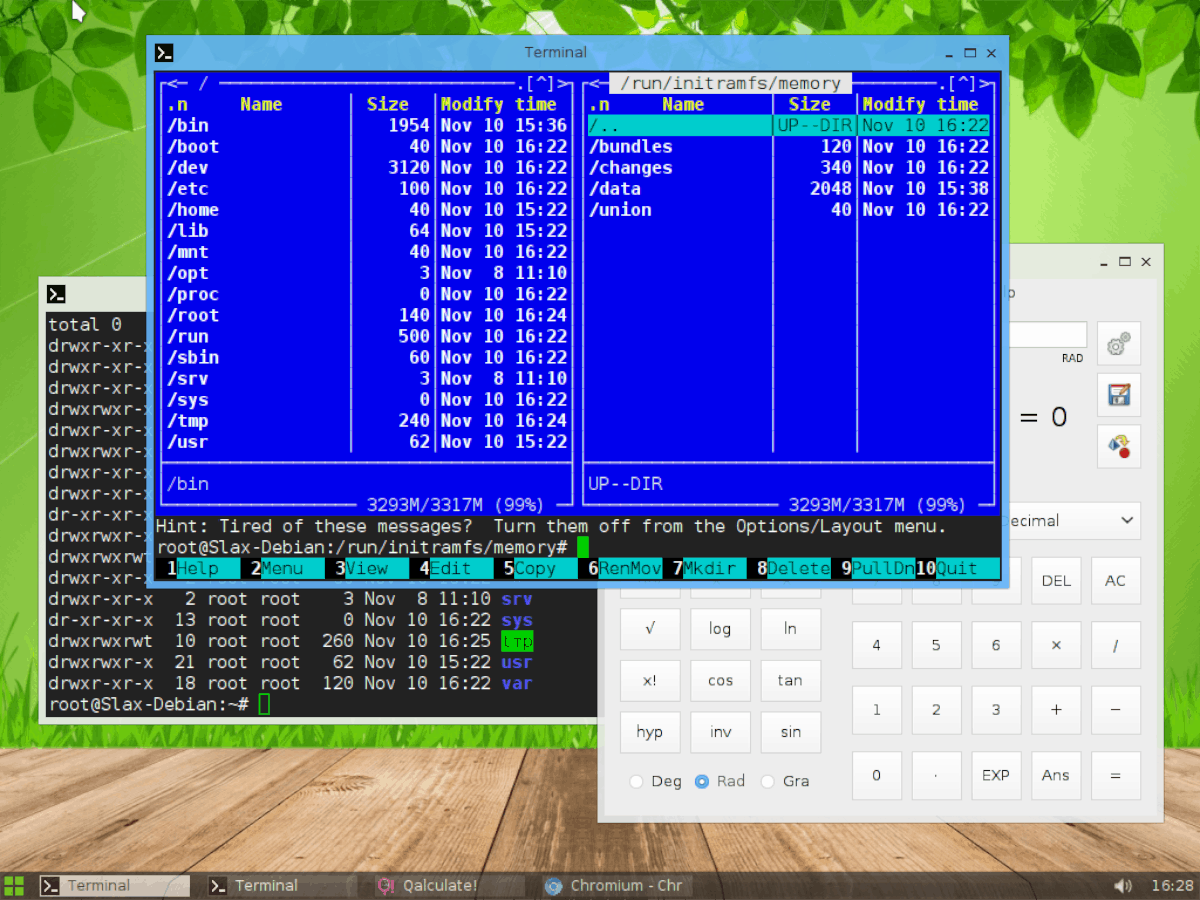 Slax is a portable operating system based on the popular Debian Linux distribution. Its primary goal is to be modern and useful while maintaining a small system impact.
The OS doesn't come with a lot in the way of programs. On the website, the developers claim that it ships with the two applications that every user needs: a web browser and terminal.
While it's hard to recommend Slax to beginner Linux users looking to install an OS on their flash drive, it's one of the best to use if you're an advanced user that needs quick access to a Linux command-shell at the drop of a hat.
Notable Features
Slax is highly customizable, and changing the look of everything is easy.
Slax is based on Debian, which is a familiar Linux base to most users.
Installing programs through Slax's module system is possible.
Has support for 32-bit and 64-bit.
3. SliTaz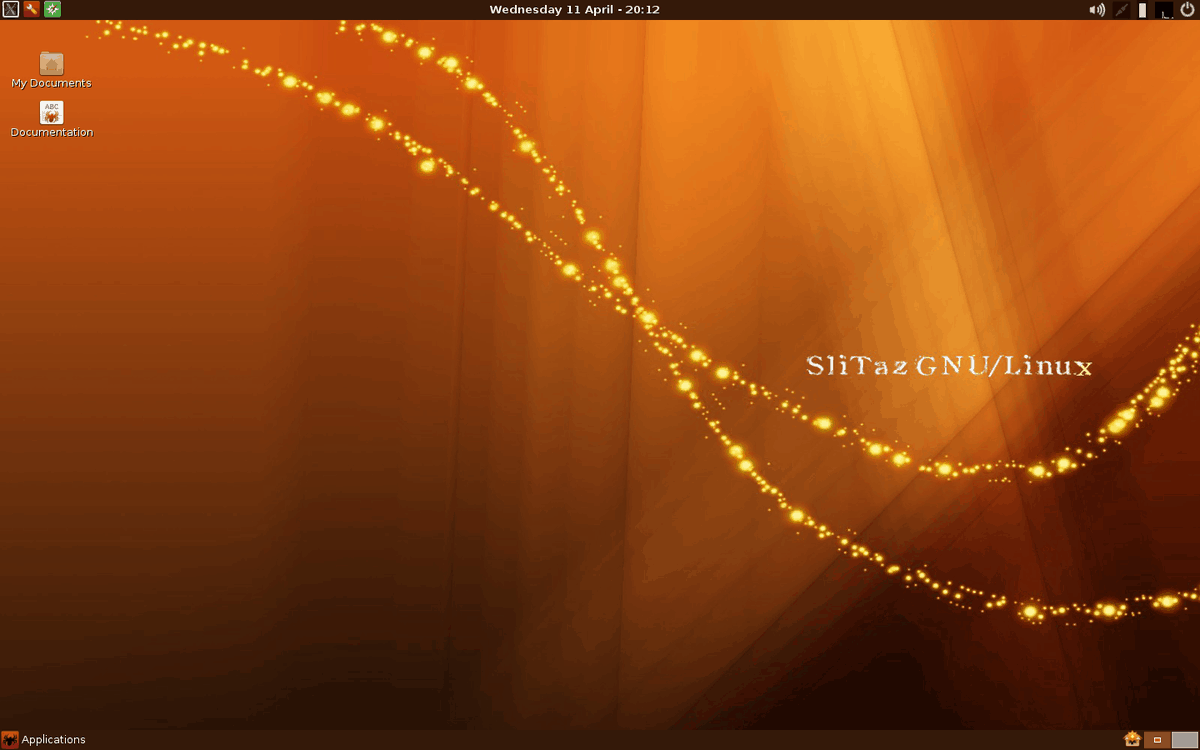 SliTaz is a portable USB Linux distribution built on Debian, and the Openbox window management system. It's open source, and has a rolling-release model, ensuring that it gets the latest security patches.
The main draw to this distribution is the system requirements. According to the official system requirements, SliTaz can run on as little as 192 megabytes of RAM, and can even fit onto a floppy drive.
SliTaz doesn't support "persistence," a standard feature of most USB Linux distributions. Still, even though it won't store your data across reboots, the fact that it can run on such little resources makes it a great OS and worth checking out!
Notable Features
SliTaz does not have a persistent mode by default. However, if a user really needs it, they can add it manually, without too much trouble.
Comes with the TazLiTo tool, a program that lets users make their own modified SliTaz Linux live CD.
SliTaz can install programs via Debian's Apt package tool, or via Tazpkg.
Supports multiple CPU architectures.
4. Porteus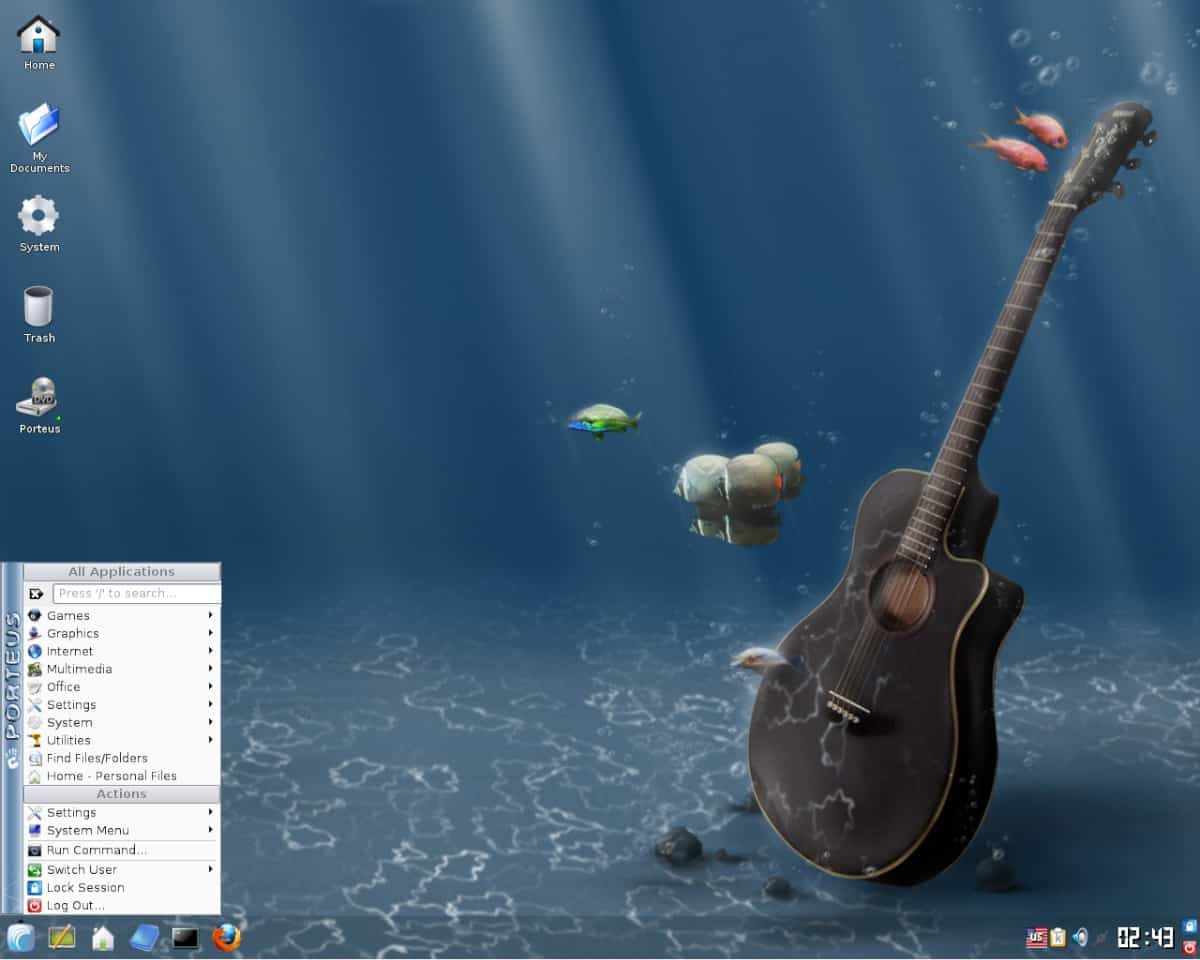 Porteus is a "complete" Linux distribution for removable media like USB, CD, DVD, etc. It's an open source project, and the OS itself is only about 300 megabytes.
The distribution has two versions: 32-bit and 64-bit. While it seems like a weird thing to highlight, it's worth mentioning, considering more and more Linux distributions are dropping 32-bit support.
Porteus has a lot of great things to offer, but the single best feature that sets it apart is its module system. With it, users can retroactively turn on features they need (and shut down ones they don't) on the fly.
Notable Features
The design of the OS is modular, and users can swap out, modify and enable various features whenever they'd like.
Porteus's "Always Fresh" mode lets users run the OS without the fear of modifying the computer it is loaded from.
Aside from running from USB, the OS can install on a dedicated hard drive.
5. Tiny Core Linux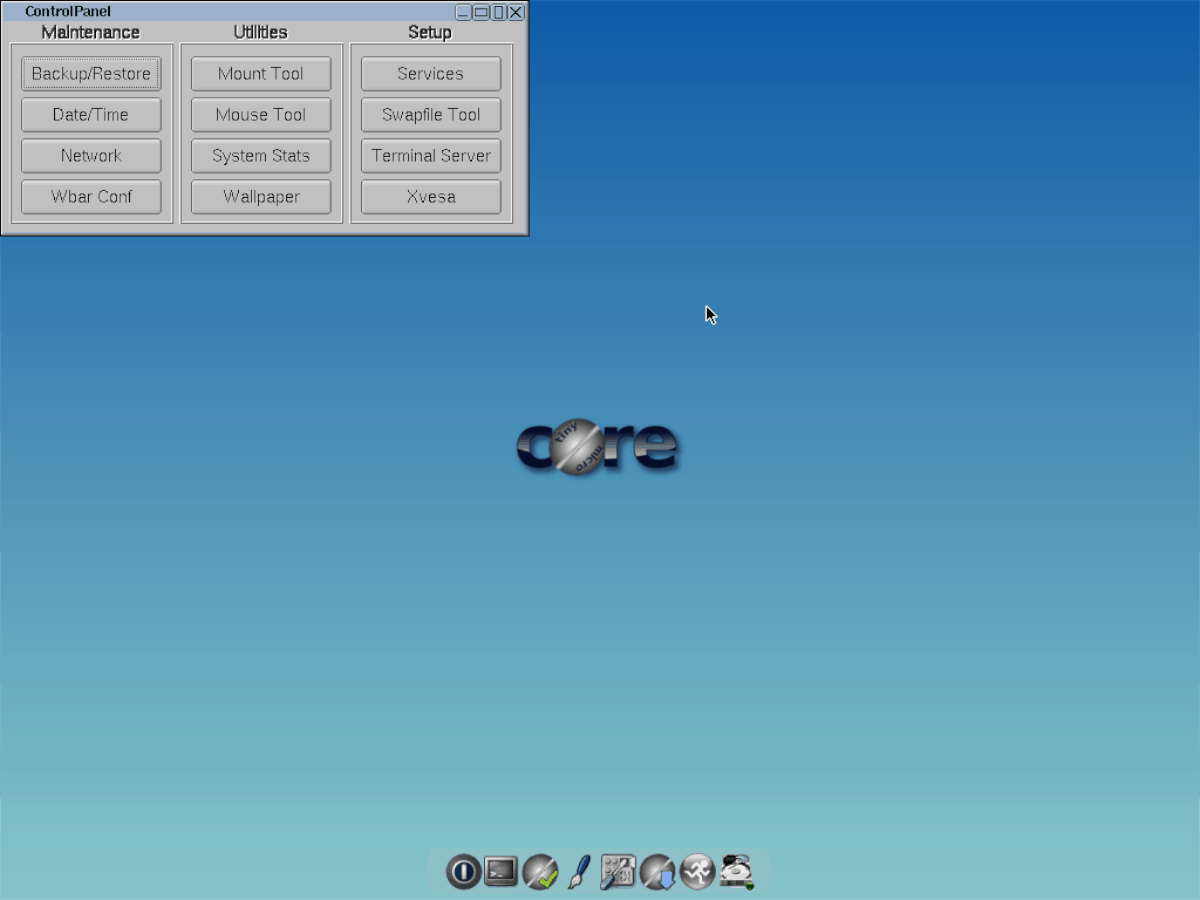 A lot of portable Linux operating systems attempt to pack their desktop environment with programs and utilities to provide the user a complete experience they can take anywhere. This concept is nice, but it's not the mission of Tiny Core Linux.
Tiny Core Linux is a project that explores what it takes to make the smallest, most efficient operating system possible. The result is an incredibly bare-bones system that takes up about 16MB of memory and uses minimal resources.
We can't say that Tiny Core Linux should be your first choice for a portable Linux OS if you're a technician however, if what you need is a slim, fast Linux OS that can run on nearly any computer via a USB and is very lightweight, do give this one a try!
Notable Features
Tiny Core Linux is only 10 megabytes in size so that users can install it on virtually any portable device — even a floppy.
Despite its amazingly small size, Tiny Core has a fully functional GUI desktop, and users can install full desktop environments (XFCE, Fluxbox, etc.).
Tiny Core Linux has a "Micro" version that is all command-line (and under 10 MB,) for those who need access to a Linux terminal on the fly.
Conclusion
In this list, we talked about some of the best portable Linux operating systems out there. If you are in need of a Linux distribution to run on your USB flash drive, do check these OSes out!
Do you have a favorite portable Linux operating system? Let us know about it in the comment section below!