How to play Hitman 2 on Linux
Hitman 2 is a stealth video game. The player takes control of Agent 47, a contract killer, as he is hired to take out targets. The game was developed by IO Interactive and released in 2018 by Warner Bros. Interactive entertainment. Here's how to play it on Linux.
Getting Hitman 2 working on Linux with Steam Play
Thanks to the Steam Play feature, it is straightforward to get Hitman 2 to work on any Linux operating system. To start the installation process, follow the step-by-step instructions below.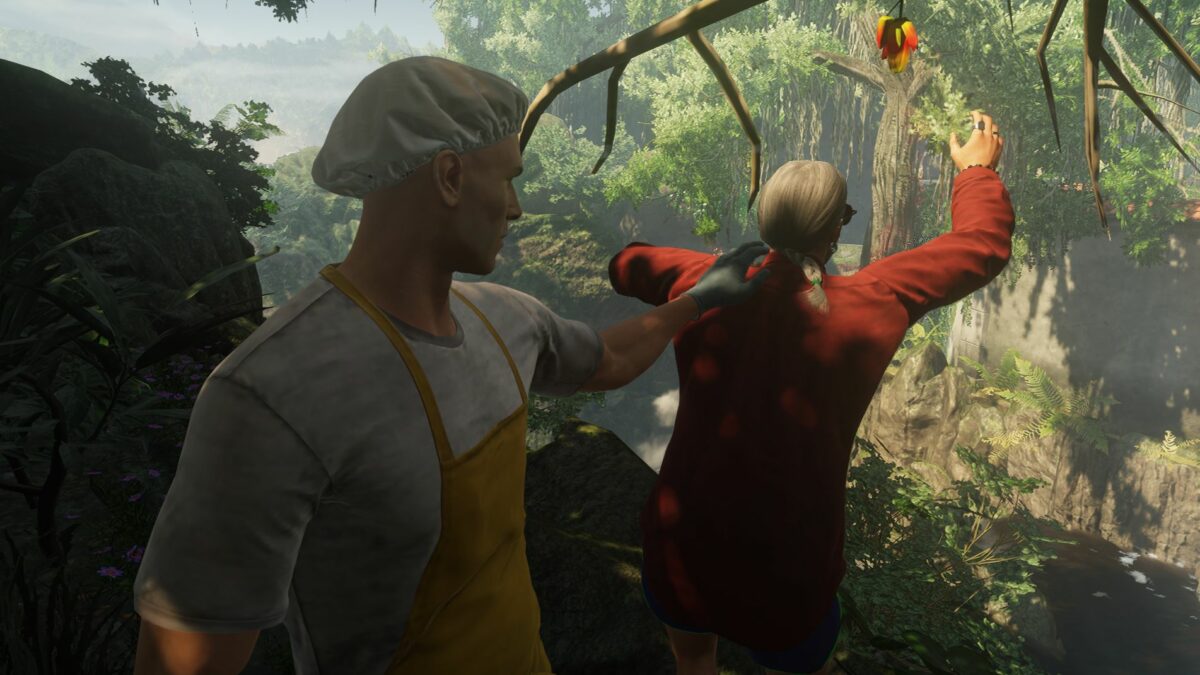 Step 1: The only way to play Hitman 2 on Linux is through the Steam gaming platform. So, the Steam client must be installed. Open up a terminal window by pressing Ctrl + Alt + T or Ctrl + Shift + T on the keyboard. Then, follow the command-line instructions outlined below that corresponds with the OS you currently use.
Ubuntu
sudo apt install steam
Debian
On Debian, the Steam client is not available in the software repositories. The reason? Debian only offers open-source software, and Steam isn't open-source. To get Steam for Debian, download the package with wget and install with dpkg.
wget https://steamcdn-a.akamaihd.net/client/installer/steam.deb

sudo dpkg -i install steam.deb
Finally, correct any dependencies that failed to install with apt-get install -f.
sudo apt-get install -f
Arch Linux
sudo pacman -S steam
Fedora
Fedora Linux does not offer their users the ability to install Steam through the software repositories. Instead, if you want to run Steam on Fedora, you must follow the Flatpak instructions.
OpenSUSE
The easiest way to get Steam working on OpenSUSE is via Flatpak, as it supports all releases and gets regular updates.
Flatpak
First, ensure you have the Flatpak runtime up and running on your system. Then, enter the commands below to get Steam via Flatpak.
flatpak --user remote-add --if-not-exists flathub https://flathub.org/repo/flathub.flatpakrepo
flatpak install flathub com.valvesoftware.Steam
Step 2: After installing the Steam client on your Linux PC, launch it by searching for "Steam" in the app menu. Then, log into your Steam account with your username and password.
Step 3: Upon logging into Steam, you will be presented with "Library." Ignore it for now, and find the "Steam" menu at the top-left area of the window. Then, click on it with the mouse to reveal the options inside.
Step 4: In the "Steam" menu, locate the "Settings" option and click on it with the mouse. Selecting "Settings" will take you to Steam's configuration settings.
Inside of the "Settings" area, locate the "Steam Play" menu option, and click on it with the mouse. Selecting "Steam Play" will load up the Steam Play runtime configuration area.
Step 5: Inside of the "Steam Play" area, check the box that says "Enable Steam Play for Supported titles." Then, locate the box that says "Enable Steam Play for all other titles," and check it too.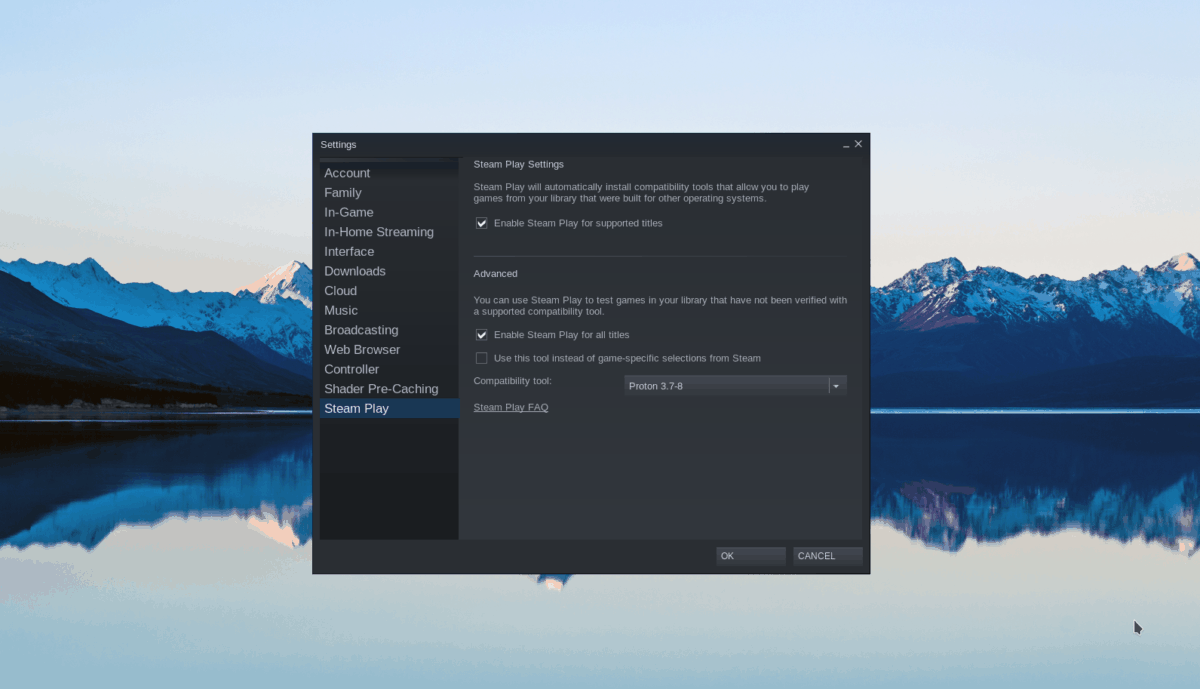 It is very important that "Enable Steam Play for all other titles" is selected. Otherwise, Hitman 2 will not work correctly with the Steam Play compatibility tool and on Linux.
Need help figuring out how to set up Steam Play on your Linux PC? Step 5 not detailed enough for you? Follow this guide here!
Step 6: Close the Steam "Settings" window by clicking on the "OK" button.
Step 7: Find the "STORE" menu option in the Steam window and click on it with your mouse. By selecting "STORE," you'll open up the Steam storefront.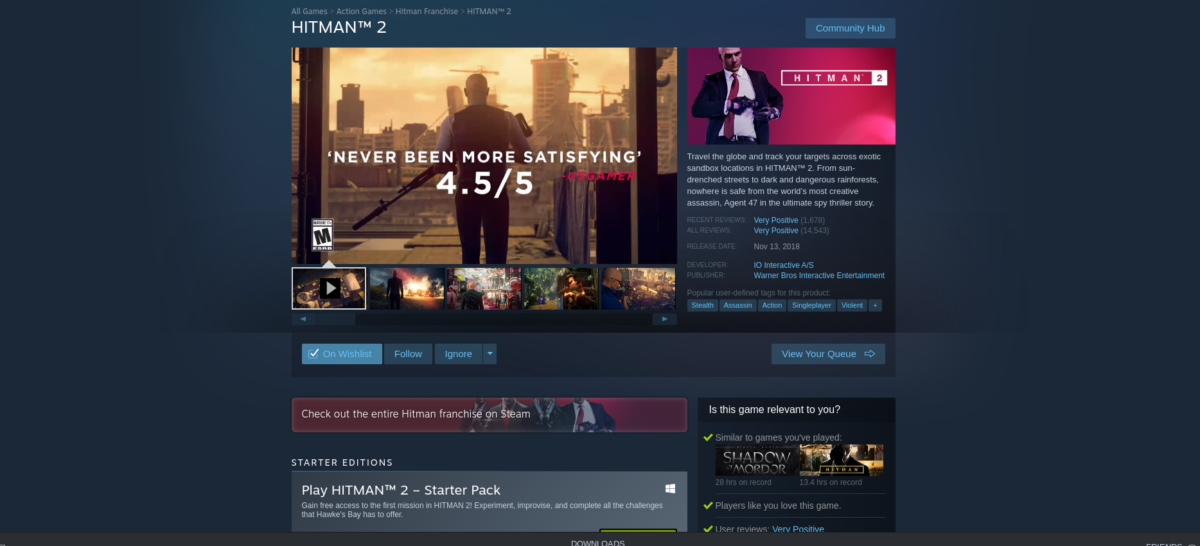 Locate the "Search" box, and type in "Hitman 2." Then, select it in the search results to go to the Hitman 2 game page.
Step 8: On the Hitman 2 game page, find the green "Add to cart" button to purchase the game.
Step 9: After buying your copy of Hitman 2, find the "LIBRARY" menu button in Steam, and click on it to go back to your Steam library.
Once in the Steam library, find the search box, and type "Hitman 2." Then, click on "Hitman 2" to access the Hitman 2 game in your Steam library.
Step 10: On the Hitman 2 game page in your Steam library, locate the blue "INSTALL" button and click on it with the mouse. By selecting the "INSTALL" button, Hitman 2 will begin to download to your Linux PC.
Be patient, as this download will take quite a bit of time; video game files are rather large.
Step 11: When Hitman 2 is done downloading, no configuration is necessary! From here, just click on the green "PLAY" button to enjoy your game!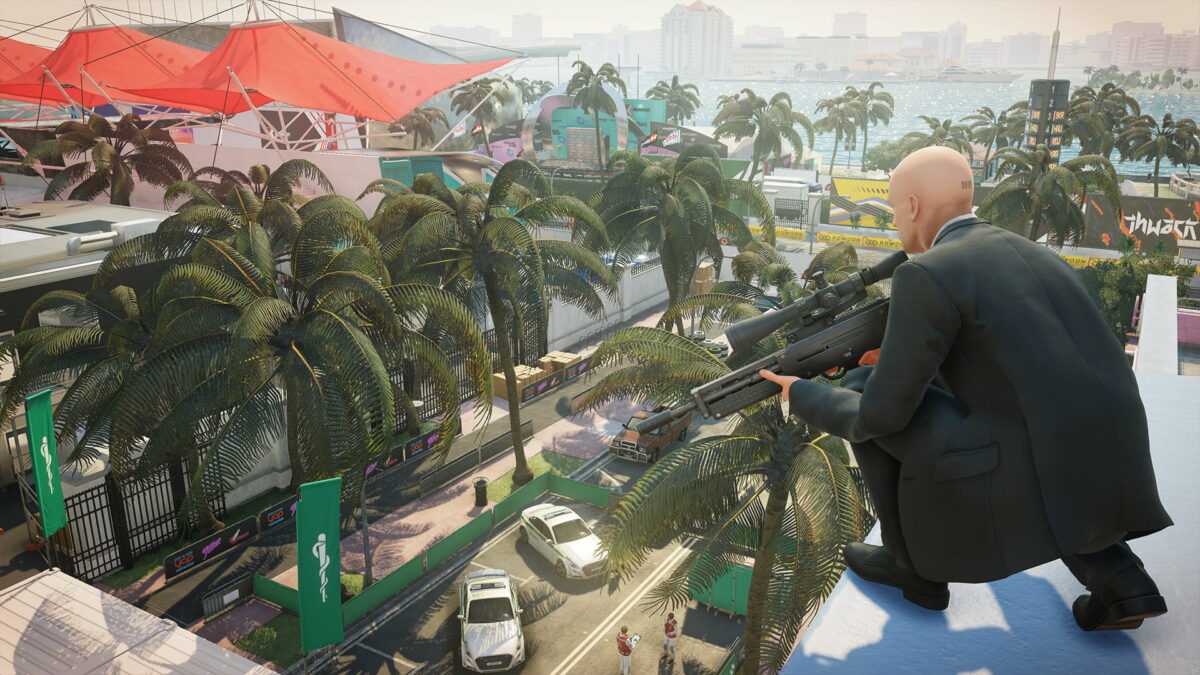 Troubleshooting Hitman 2
Hitman 2 runs flawlessly on almost all Linux systems with no configuration necessary. It even has a platinum rating, which is the highest a game can get on that website. Still, nothing is perfect 100% of the time.

If you run into issues playing Hitman 2 on your Linux PC with Steam Play, head over to the Hitman 2 ProtonDB page, it's a page dedicated to reporting issues with the game and will help you fix your problems.