How to play Atari Jaguar games on Linux
The Atari Jaguar is a home gaming console. It was released in 1993 and was released with little fanfare due to the popularity of the Super Nintendo and the Sega Genesis.
Jaguar didn't do so well when it was available to the general public. Sales were mediocre, and not many games were developed as a result. Still, it's got some fun video games to check out, and it's a shame that the console went underappreciated.
In 2019, finding a genuine Atari Jaguar is quite tricky, due to how rare they are. Thankfully, if you install the Retroarch application, you'll be able to play Atari Jaguar games on Linux.
Note: Addictivetips in no way encourages or condones the illegal downloading or distribution of ROM files for RetroArch. If you want to play Atari Jaguar games on Linux with RetroArch, please use your own game ROM files you've backed up to your PC, legally.
Install Retroarch
Getting Retroarch working on Linux is the only way to emulate any Jaguar game successfully. The reason that Retroarch is the way to go is due to lack of interest. There isn't enough development going on with dedicated Jaguar emulators on Linux, or elsewhere for that matter.
Note: In this tutorial, we heavily focus on getting Atari Jaguar working on Linux through this app. That said, Retroarch also is available on Microsoft Windows, Apple macOS, and other operating systems. More information about how to get it is available on their website.
Installing Retroarch is a quick and easy process on most Linux distributions. You can do it by opening up a terminal window and using your package manager to search for "retroarch" and install it.
Need help installing Retroarch on your Linux PC?  We can help! Click here for our in-depth tutorial. In it, we go over how to get the emulator working on all major Linux distributions, including Debian, Ubuntu, Fedora, and others.
Getting the Jaguar Retroarch core working
Retroarch doesn't come with emulators installed out of the box. Instead, to play Atari Jaguar games, you'll need to configure the apps to download cores. To do this, open up a terminal window and open the Retroarch configuration file in the Nano text editor.
nano -w ~/.config/retroarch/retroarch.cfg
In the retroarch.cfg file, use the down arrow key to move down the config file, till you find "menu_show_core_updater". Alternatively, if you want to automatically jump to the line, press Ctrl + W on the keyboard to bring up search. Then, paste in "menu_show_core_updater".
When you've made your way to the "menu_show_core_updater", change it from "false" to "true." After that, save the configuration file by pressing Ctrl + O on the keyboard and exit with Ctrl + X.
With the Nano text editor exited, close the terminal window and open up Retroarch. Once the app is open, locate "Online Updater" and press Enter on the keyboard to get to the core downloader. Then, find "Content Downloader" and select that.
In the "Content Downloader" area of Retroarch, you'll see dozens of downloadable core files for Retroarch. Each of these cores are dedicated emulator plugins for Retroarch.
Look through the core list for "Atari – Jaguar (Virtual Jaguar)," and press Enter to download the core to your Linux PC.
Playing Jaguar games with Retroarch
To play a game with Retroarch, you'll need to load up the downloaded Virtual Jaguar core. You can do this by opening up the app and locating the "Load core" option.
After finding the "Load core" menu entry in the app, use the arrow keys on the keyboard to manually select it so that Retroarch will switch to it for emulation.
Once you've loaded up the core, it's time to load in a Jaguar game. To do this, go back to the menu where you found the "Load core" option. Underneath that option in the menu, "Load content" will be there.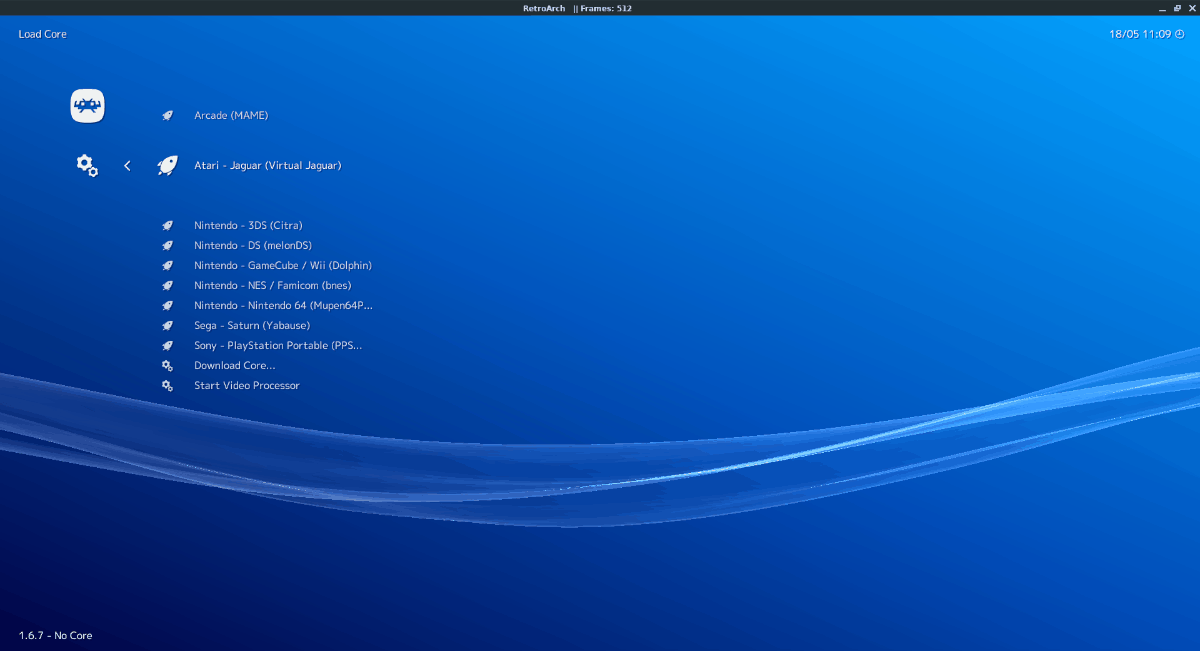 Select "Load content" with the Enter key. Soon after, you'll see a few options, such as "Start directory," "Collections," "/," and "Settings." For quick access to a game, highlight the "Start directory" menu option.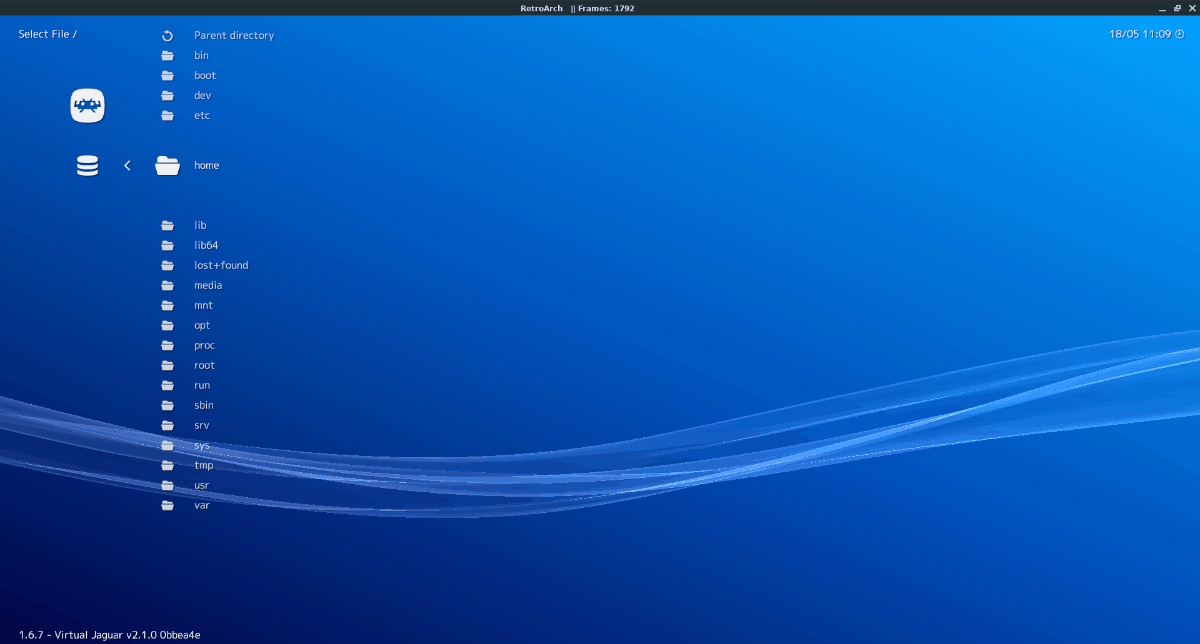 When you choose the "Start directory" option, the Retroarch built-in file manager will place you in the Root folder. From here, navigate to "home," followed by your user-name, and then the folder where all of your Jaguar ROM files are at.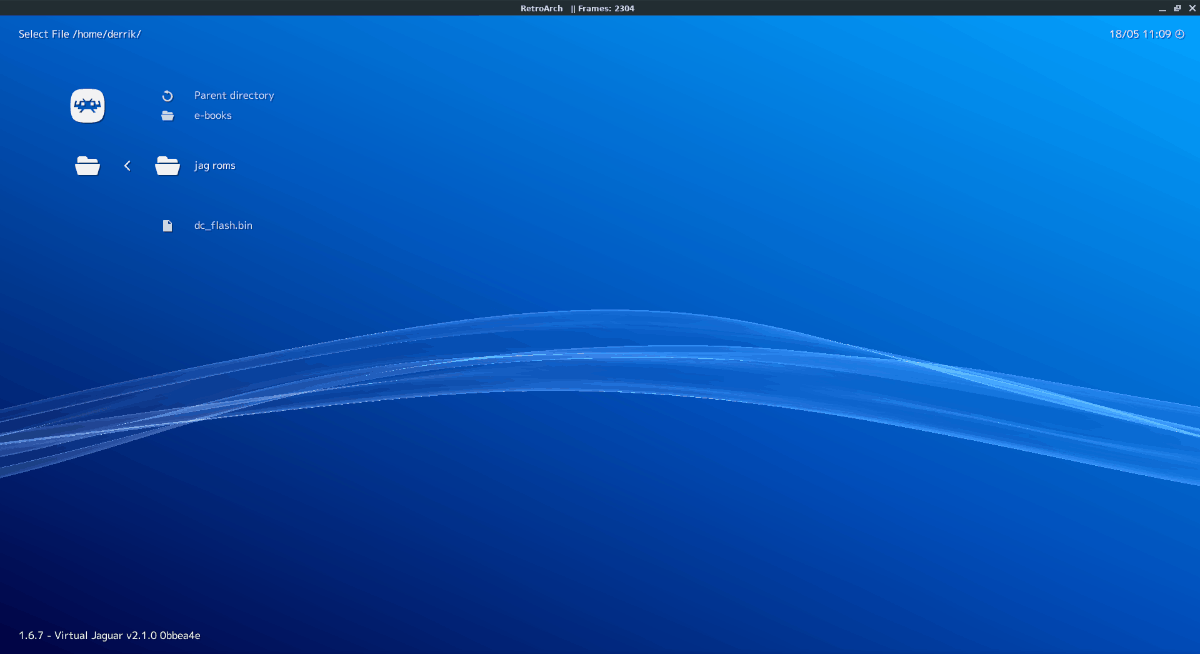 Inside of the ROM directory, use the arrow keys to locate the game you want to play. After that, plug in a controller into the USB port and let Retroarch auto-configure it. Then, when you're ready, press Enter to start the game up.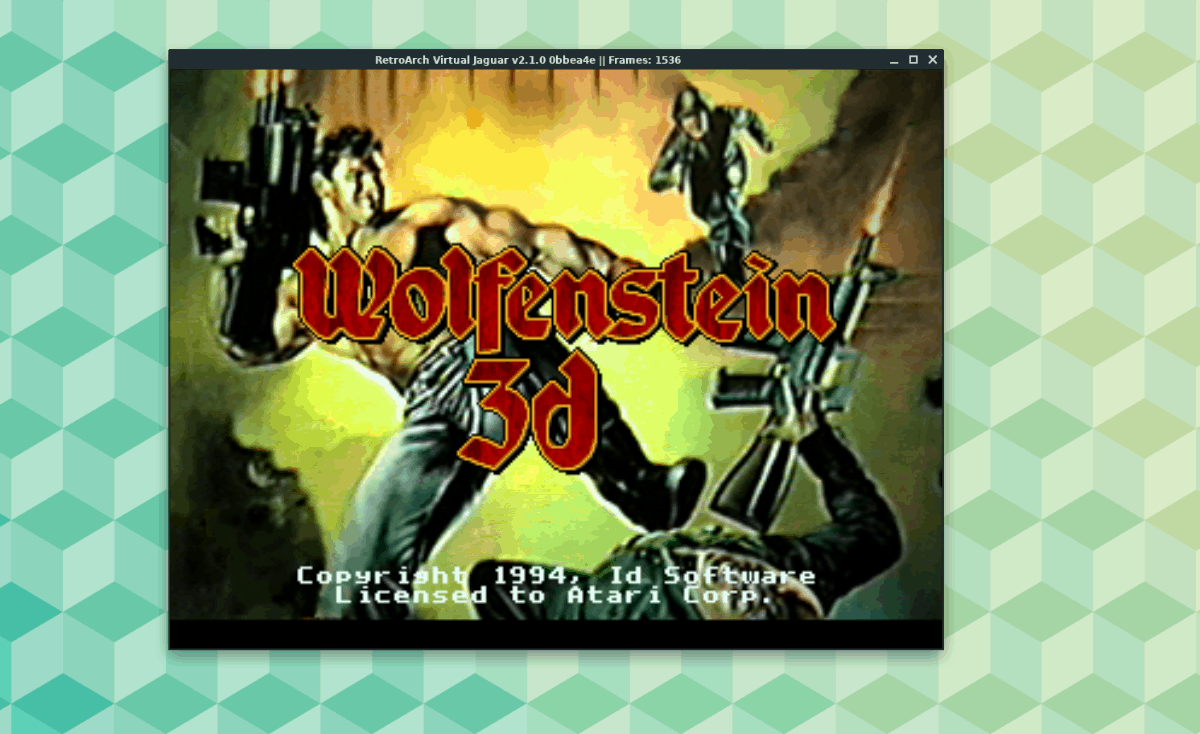 Need to exit your Atari Jaguar game? Press the Escape key to instantly close Retroarch.