How to play The Elder Scrolls: IV Oblivion on Linux
In the past, on Addictivetips we've gone over how to get other Elder Scrolls games up and running on Linux. Thanks to advancements in modern technology such as Wine, as well as a dedicated community of  Linux gamers who love the Elder Scrolls series and want to enjoy the series on their preferred platform, these games are fairly easy to play on Linux. Elder Scrolls 4 isn't particularly tied into Microsoft code and libraries, aside from the obligatory DirectX, and a few other things that Wine takes care of. For this reason, there shouldn't be an issue getting Elder Scrolls: IV Oblivion on Linux.
Today, we'll go over two methods that you can use to install and play The Elder Scrolls: IV Oblivion on Linux. The first method is Wine, which is generally set aside for people who own a Non-Steam version of Oblivion. The second method will focus on Valve's SteamPlay platform.
Option 1: Wine
Own a copy of Oblivion outside of Steam? Here's how to get it working on Linux.
Step 1: Head over to GOG.com and go to your games library. From there, locate Oblivion and select it to reveal a download link. Download the stand-alone EXE installer to your Linux computer.
Don't own the non-Steam version of The Elder Scrolls IV: Oblivion? You'll need to purchase a copy. Thankfully, it's not too expensive, and can be found here.
Step 2: Go to our tutorial and learn how to install the Wine compatibility layer on your Linux PC. If you skip this step, the GOG EXE file will not work at all.
Step 3: Open up your file manager and click on the "Downloads" folder. From there, locate the Oblivion EXE installer file and right-click on it with the mouse. Then, in the right-click menu, select the option "Install with Wine Windows Program Loader."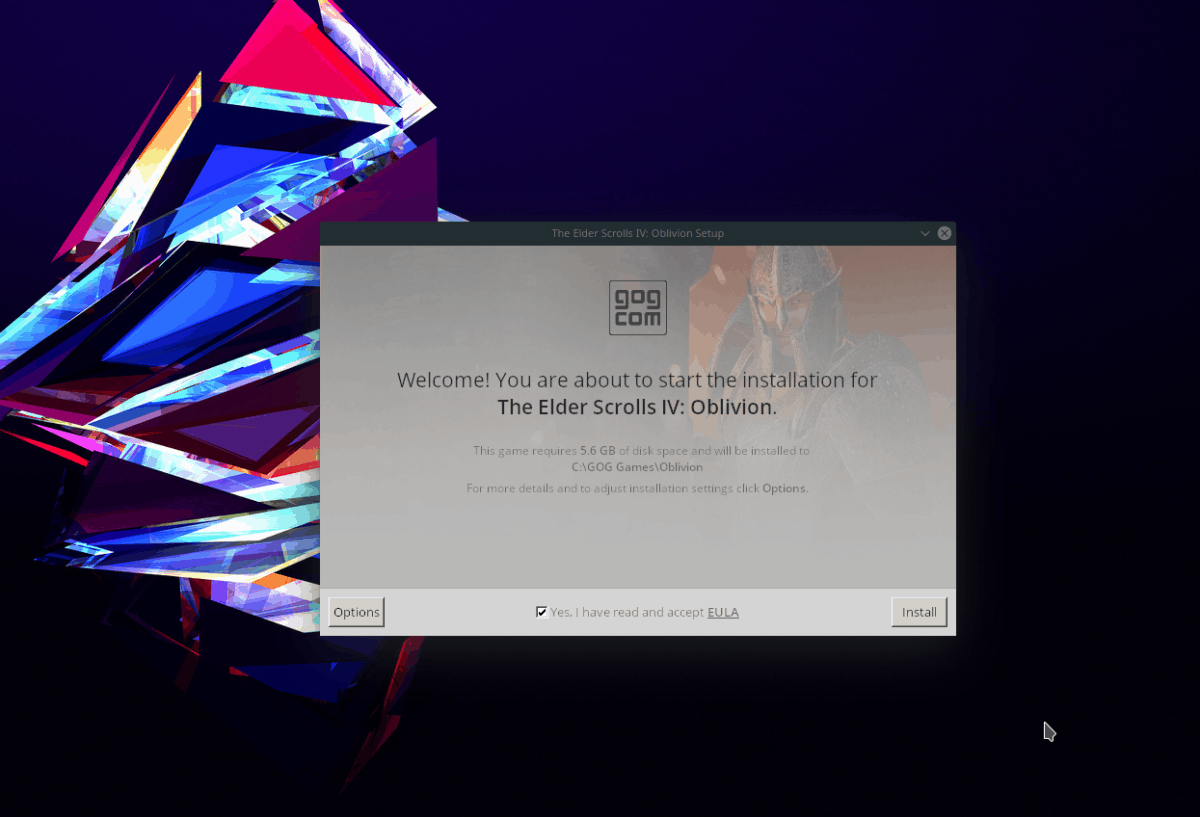 Alternatively, if you'd prefer to start the installation from the terminal, launch a terminal window with Ctrl + Shift + T or Ctrl + Alt + T. Then, do:
cd ~/Downloads

wine NameOfOblivionInstaller.exe
Step 4: Once you select the option to open up the Oblivion GOG.com EXE installation tool,  you'll see the official GOG dialog explaining the EULA for the game. Accept it by clicking the check-box, go through the installation process, and close it when it's done.
Step 5: With the installer done, everything should be ready to go. However, as Oblivion is a Windows game (an older one at that), it's a good idea to tweak Wine.
Press Alt + F2 on the keyboard. Then write in "winecfg" and press the "Enter" key to launch the Wine configuration area.
Step 6: Using the configuration area, click on "Libraries." Then, click on the drop-down menu, find "winegstreamer" and click "Add."
Step 7: After selecting "Add," highlight it in the menu and click the "Edit" button.
Step 8: Set the "winegstreamer" library in Wine to "disabled." Then, click "OK" to close Wine CFG. This change should prevent crashes, as outlined on WineHQ.org.
Now that Wine is configured, you'll be able to play The Elder Scrolls IV: Oblivion by going to:
"Wine" > "Programs" > "GOG.com"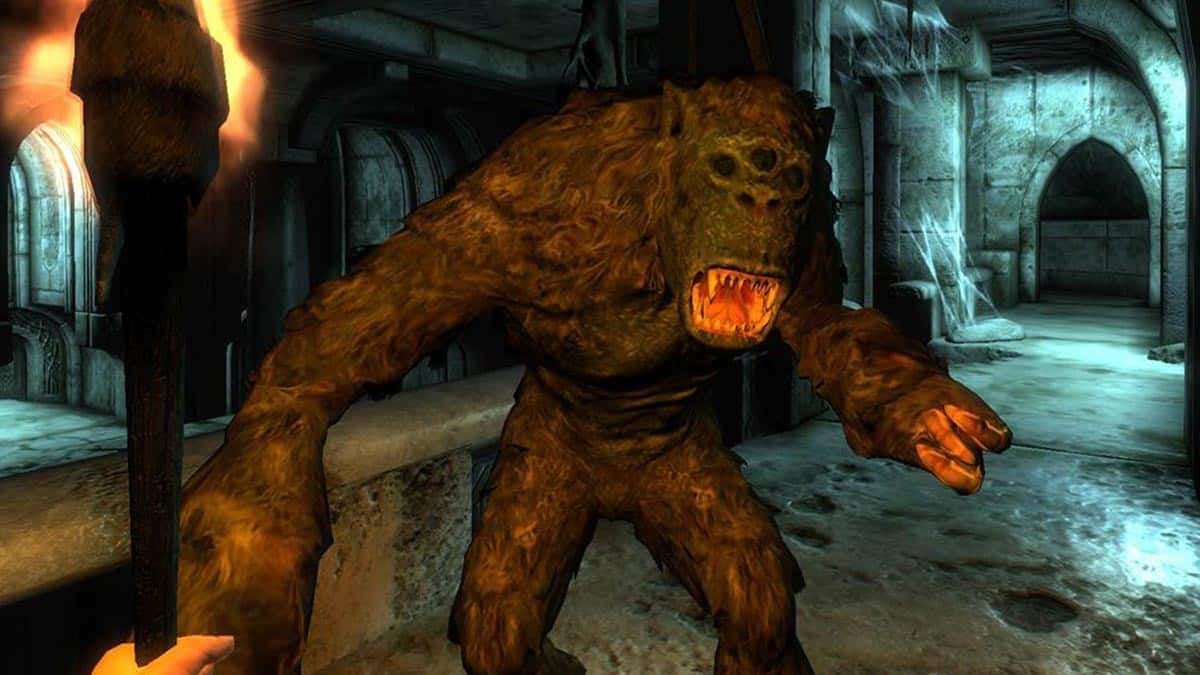 Option 2: SteamPlay
If you have The Elder Scrolls IV: Oblivion on Steam, you'll be happy to know that it works flawlessly on Steam via Proton/DXVK (aka SteamPlay). To get the game working, follow the step-by-step instructions below.
Step 1: The first thing you'll need to do is enable SteamPlay so that you can install all games with Proton, and not just the ones Valve has officially said are supported. To do this, head over to our tutorial on SteamPlay.
Step 2: With SteamPlay up and running on your Linux computer it's time to install Oblivion. Go to "Library" and search for "The Elder Scrolls IV: Oblivion,' and install it on your computer (or, if you don't own it purchase it here).
Step 3: Once the game is done downloading, click the "Play" button and launch it for the first time. Starting it will allow Steam to set up the environment that will enable Oblivion to run on Linux. It should then run flawlessly.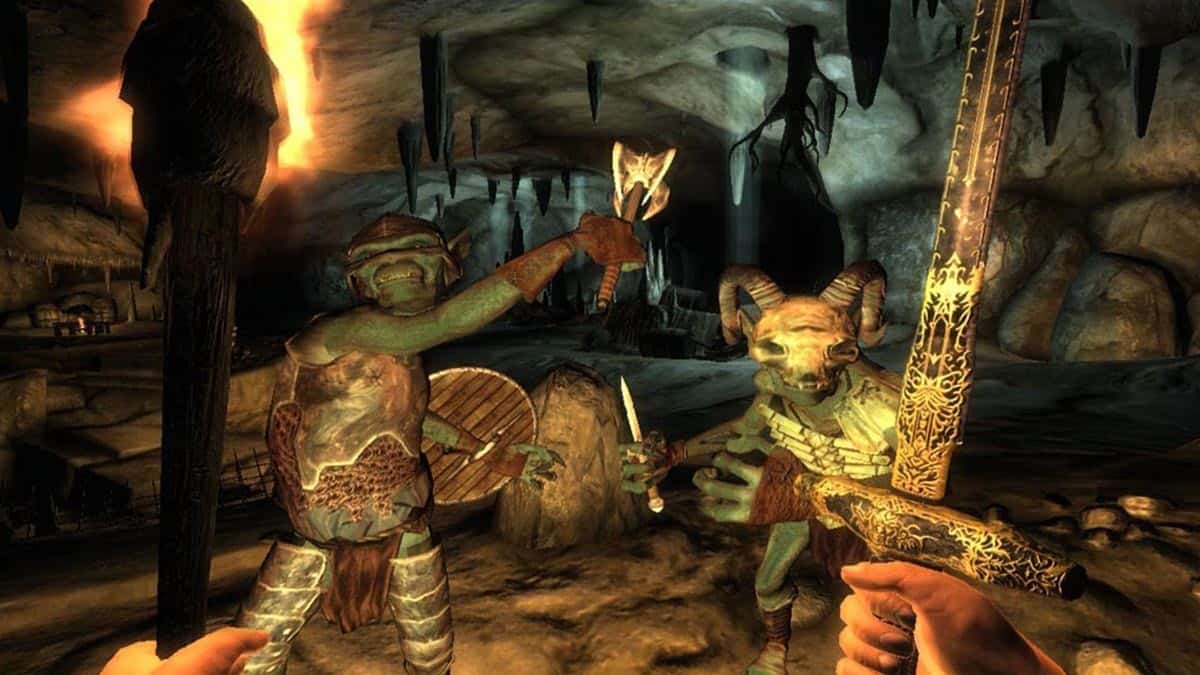 Some things to keep in mind
On ProtonDB.com, you'll find a massive database of  SteamPlay compatible games. In this database, The Elder Scrolls IV: Oblivion has a "Gold" rating. This rating means that it should work without issues on virtually every Linux OS running Steam, Proton, and SteamPlay.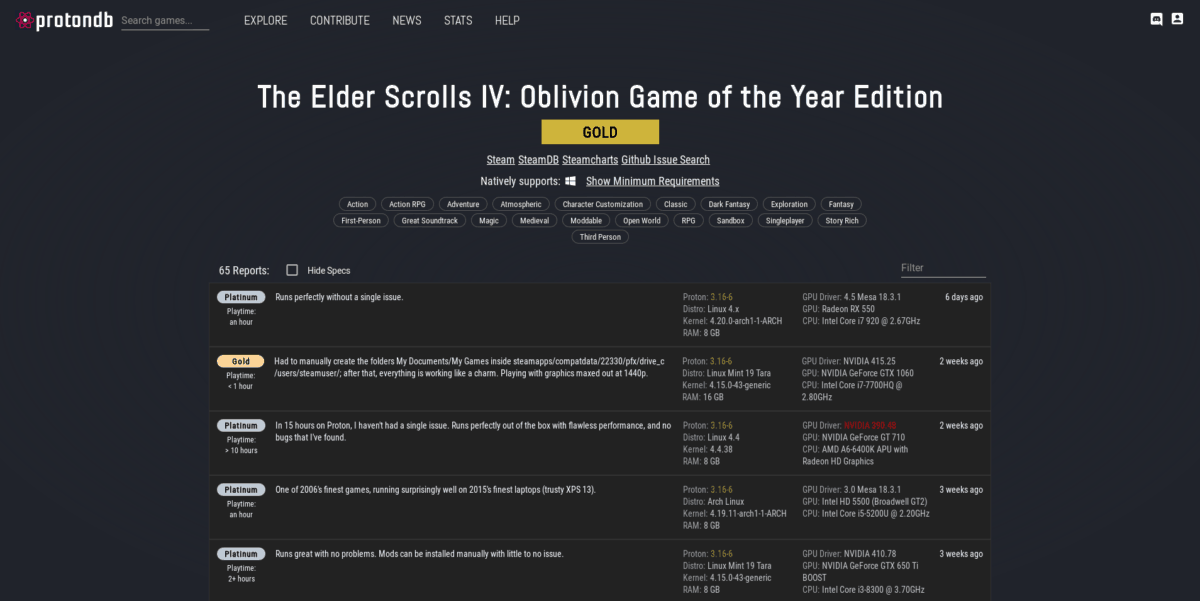 However, things don't always go smoothly 100% of the time. This statement is especially true with SteamPlay, as it's new technology and still prone to issues. If you have problems playing Oblivion with SteamPlay, do yourself a favor and read the ProtonDB page on it. You'll see other user's comments, and you'll be able to use it as a resource to ensure that your game works correctly.