4 Best Video Players For Linux
Looking to find a good video player for Linux but not sure where to start? Finding a good player is hard, as there are just so many on Linux. These days it seems as if there are literally hundreds of different video players, and it's getting quite difficult to sort through the back to get to the good. That's why we've decided to make an in depth list about the best video players for Linux. We'll go over the individual features, what sets each player apart and most importantly: what one is best for you.
1. VLC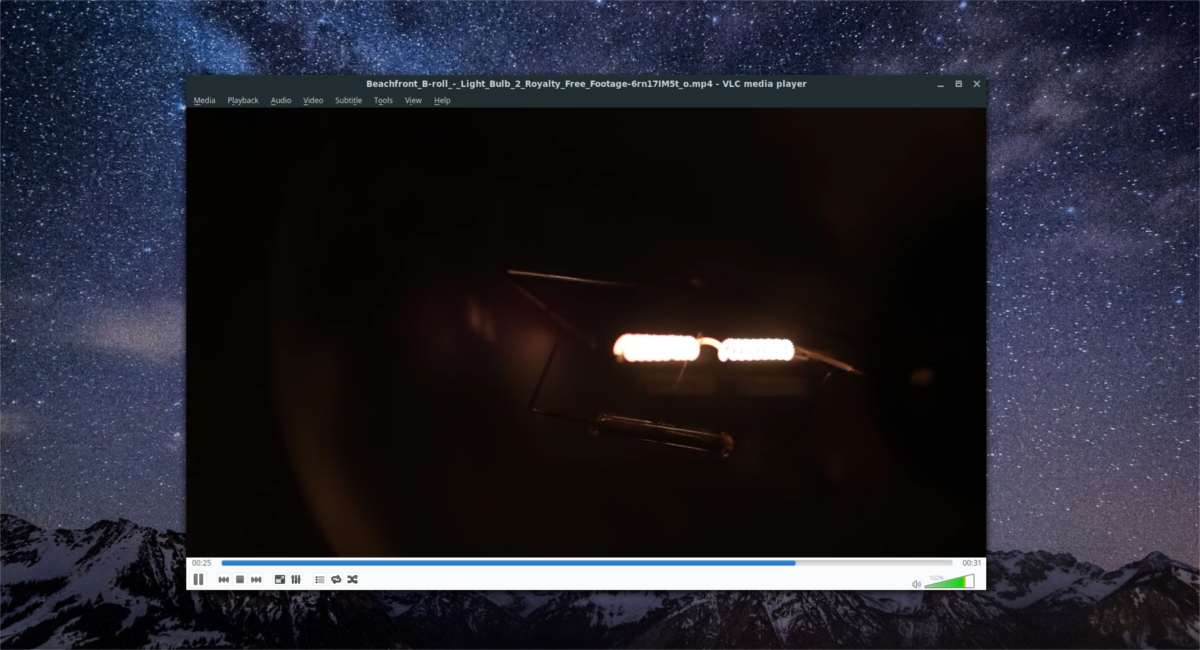 The video player that needs no introduction: VLC. Everyone is familiar with it, has it on their system ,or plans to install it in the future. VLC is an open source video player that is so popular that even Windows and Mac users swear by it! The reason? Codecs galore! Chances are, if a user goes to play a video file, no matter how obscure the format is, Videolan will play it.
When it comes down to features, VLC has you covered The application has direct support for DVDs/Blurays (even the menus), various types of network streams, plugin support, the ability to capture video as well as broadcast streams of its own to various locations/devices, and so much more! If you need a good video player on your Linux PC, uninstall the one that it came with and download VLC. You won't regret it.
2. Mplayer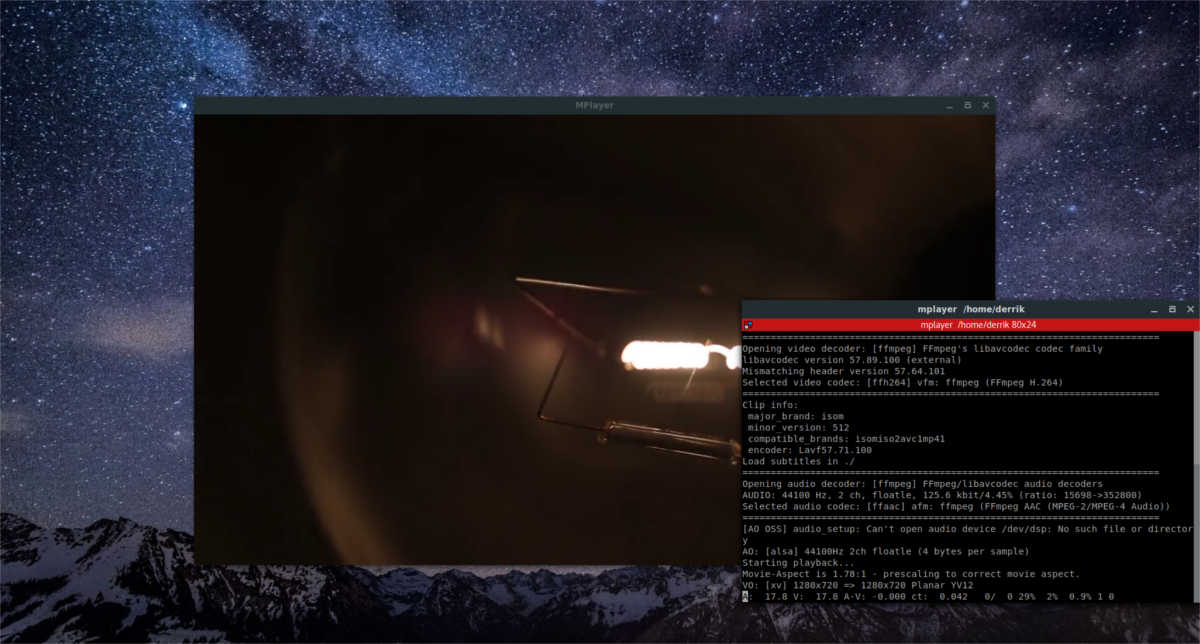 Mplayer is a video player application that runs on Linux, Windows, Mac OS, BSD and even obscure operating systems like AmigaOS. It's a very lightweight video player with support for virtually all video formats, optical media (like DVD/Video CD and etc), support for various live stream protocols and more. In addition to video playback, Mplayer has the ability to output video in various file formats, and even video devices themselves (like a live stream or other output devices). The Mplayer video app is very straight-forward and has a pretty simplistic (but powerful) user interface.
On the surface, Mplayer seems a lot like VLC. However, MPlayer really sets itself apart by having such an incredible command-line interface. It's so good in fact that sometimes users ignore the user interface altogether and choose to play videos directly from the terminal.
Looking for a good video player app on Linux that you can use both on the desktop with a graphic interface as well as the terminal? MPlayer is the best choice!
3. Smplayer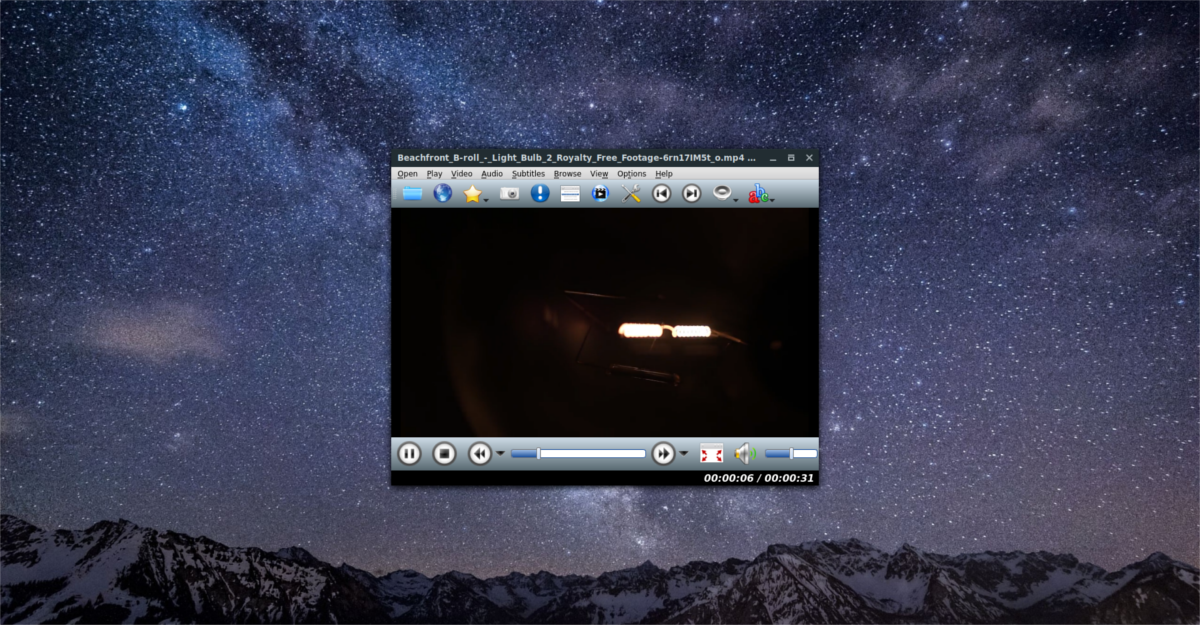 SMplayer is a video player that promises to bring a user-friendly face to Mplayer. It's built around Qt technology so its works best with the KDE desktop environment. That said, Smplayer has support for many different skins/icons, and it is because of this it has an easy time looking native no matter the desktop environment.
Features include support for most video codecs, DVD/Video CD playback and menu support, resume playback on open, support for subtitles, multiple audio tracks and more.
The best thing about the Smplayer video player isn't even the fact that it's got the power of Mplayer with an easy to use and understand face. It's the fact that it has one of the best track records for preventing screen tearing, and has very good playback performance. Sure, other apps on this list do very well decoding video files, but Smplayer is known to glitch out and stutter far, far less.
If you're trying to find a Linux video player that is easy to understand but packs a lot of features inside, look no further than Smplayer.
4. Parole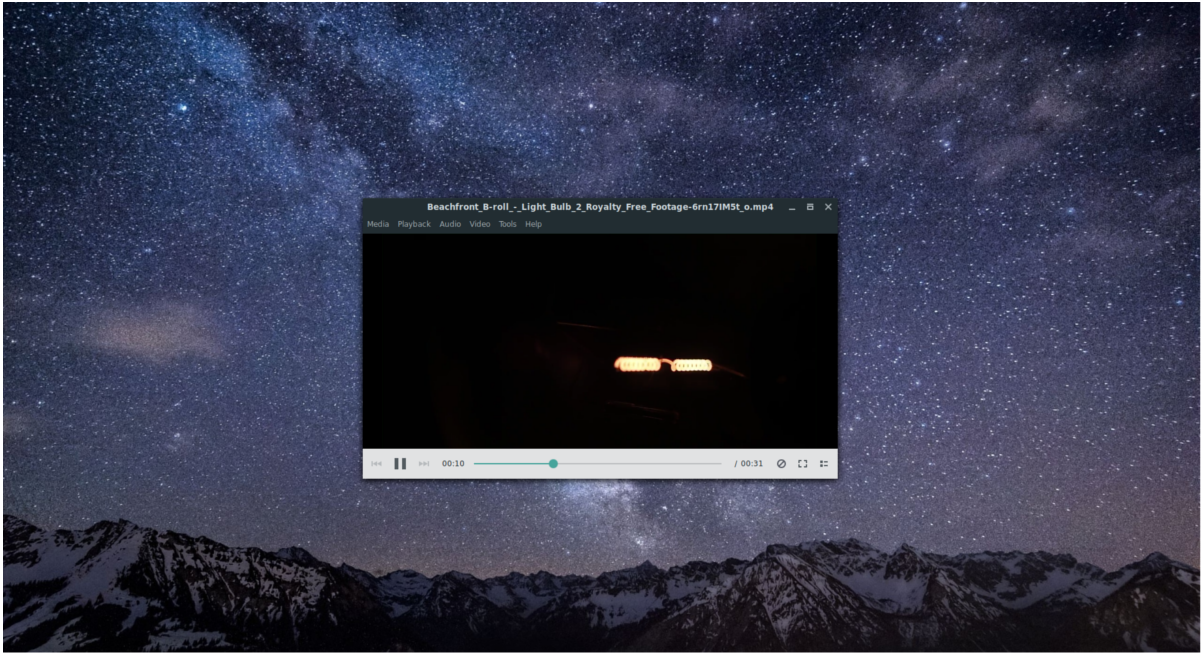 The Parole video player is the default video player for the XFCE desktop environment. Don't let that turn you off of it though. Generally speaking, Parole is one of the most full-featured, lightweight video players for Linux. The app can play most video formats (albeit not as many as others on this list out of the box), has support for DVD/VCD, has support for subtitle files, and has a robust plugin library.
Parole as a video player isn't nearly as exciting as VLC, or Mplayer. There's no command interface, or Android companion app. Though, for the average user, these fancy features don't really matter. At the end of the day, all anyone wants to do is play a video, or watch a DVD. When it comes down to it, all of the Parole has an edge by being able to run on Linux PC's with extremely limited resources.
Conclusion
There are many video players for Linux that all pretty much do the same thing. They all do a great job playing video files, and in the end that's all that Linux users care about. However, just because "they all do the same thing", doesn't mean you should just install any one for no reason. Instead, choose a video player that will do everything you need it to do and more. With the help of this list, making such a decision is much easier!