How To Create A Geo Fenced Story On Snapchat
Geo fenced stories on Snaphat is a feature that lets you create stories that are visible only to people within a geographic parameter. People within the geo fenced location can view and add snaps to the story. It's meant to target events, for example, if you're at a party you can create a geo fenced story on Snapchat and have everyone at the party add snaps to it. Here's how you can create a Geo Fenced story on Snapchat.
Country Availability
Officially, this new feature is only available in Canada, Australia, Brazil, Saudi Arabia, UAE, the UK, France, Netherlands, Sweden, Norway, Germany, Denmark, Finland, Mexico, Qatar, Kuwait, and Lebanon. For some reason, we were able to access it in an unsupported region without using a VPN. If you dn't see the feature, you can get the feature by using a VPN and spoofing your location to one of the supported countries.
Create A Geo Fence Story
Open Snapchat and swipe left. On the Stories screen, tap the plus button at the top right. On the Create New Story screen, tap 'Geo Story'.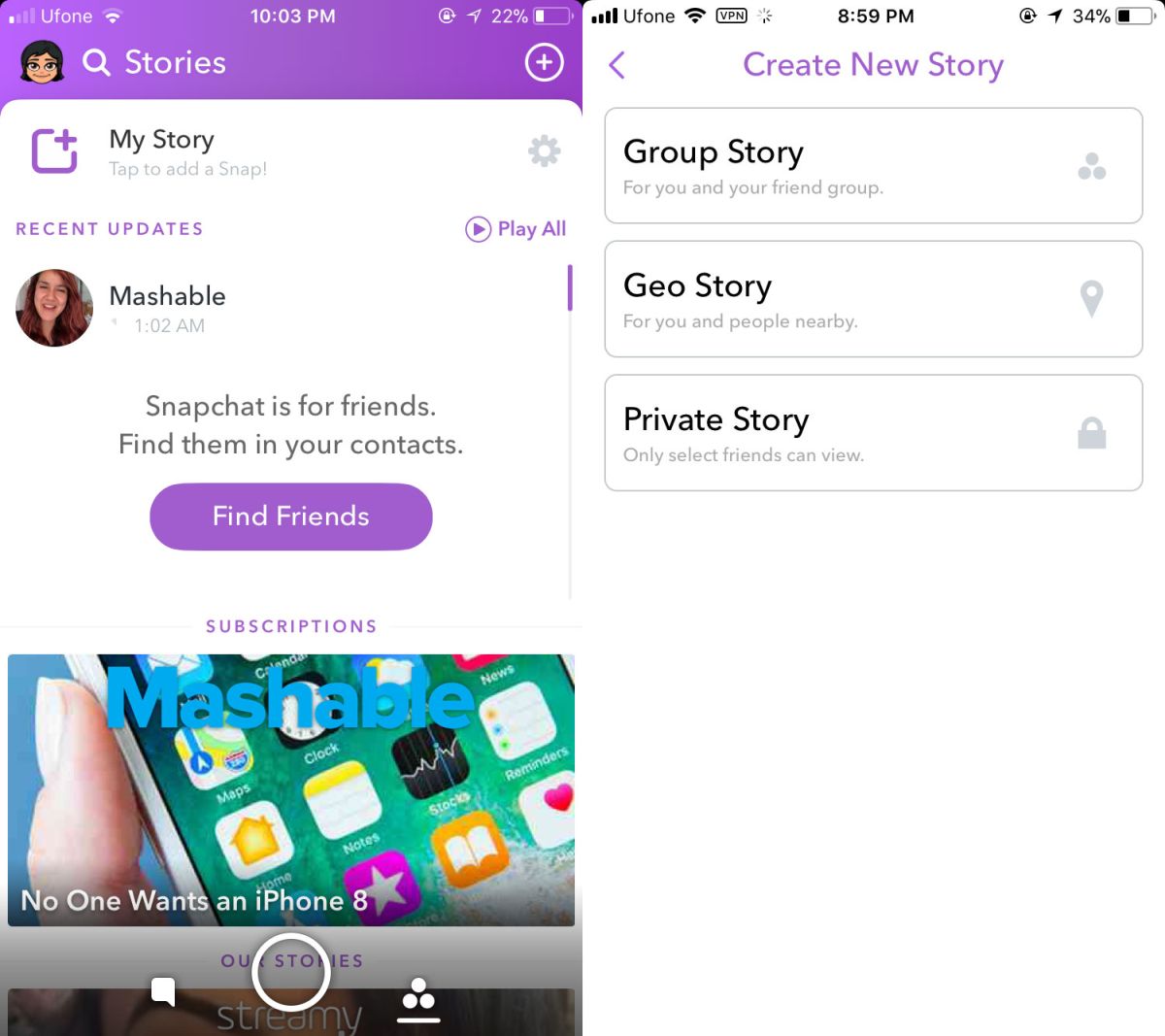 It will automatically detect your location and add a perimeter around it. You cannot change the radius of the perimeter.  Give it a name and tap Save. Next, choose who can add snaps to it and view it.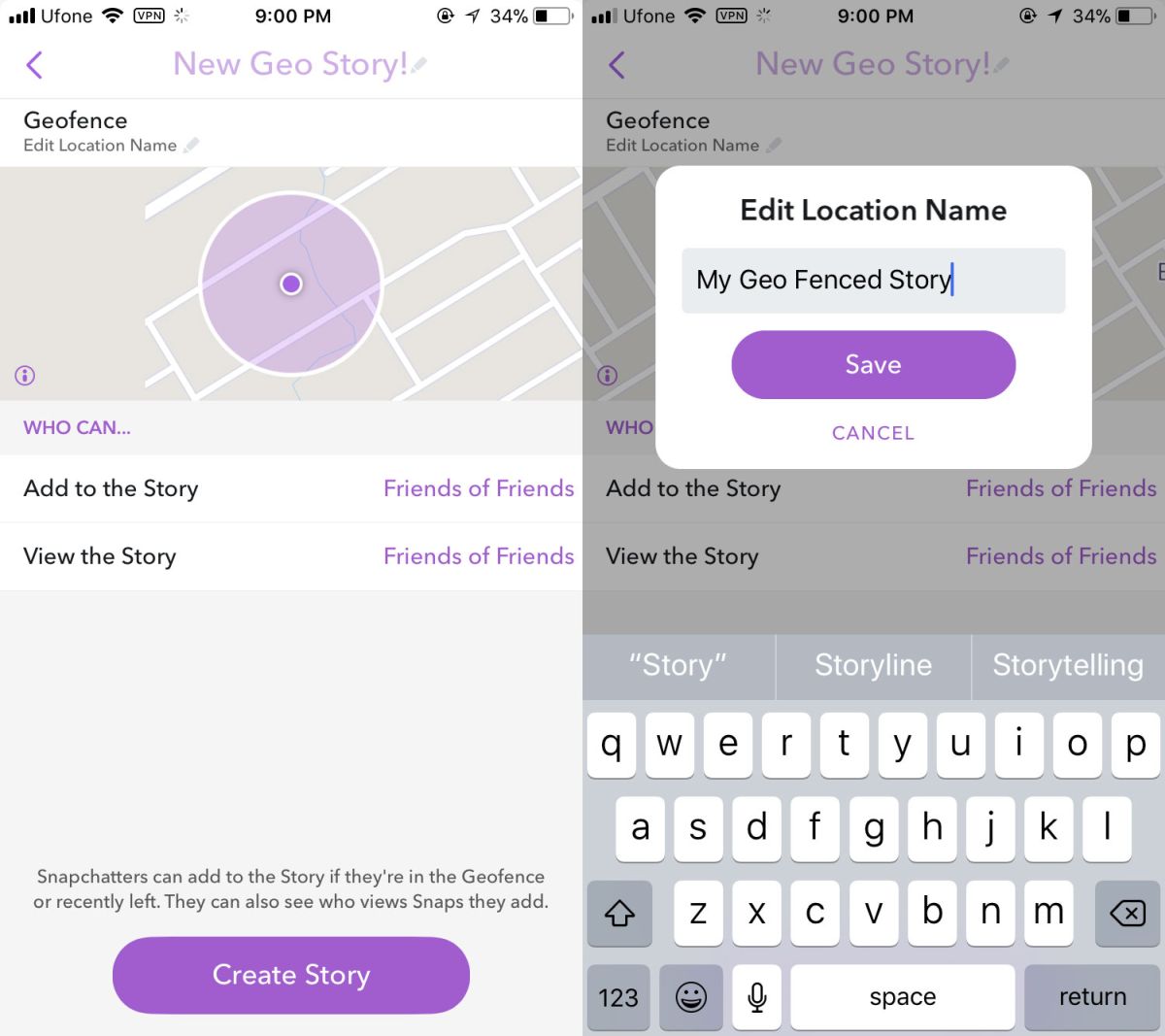 Now that you've created a Geo Fenced story, you can add a snap to it. Take a snap like you normally do, edit it, and tap Send. On the send screen, your Geo fenced story will show up as a story that you can send the snap to. Tap it and you're done.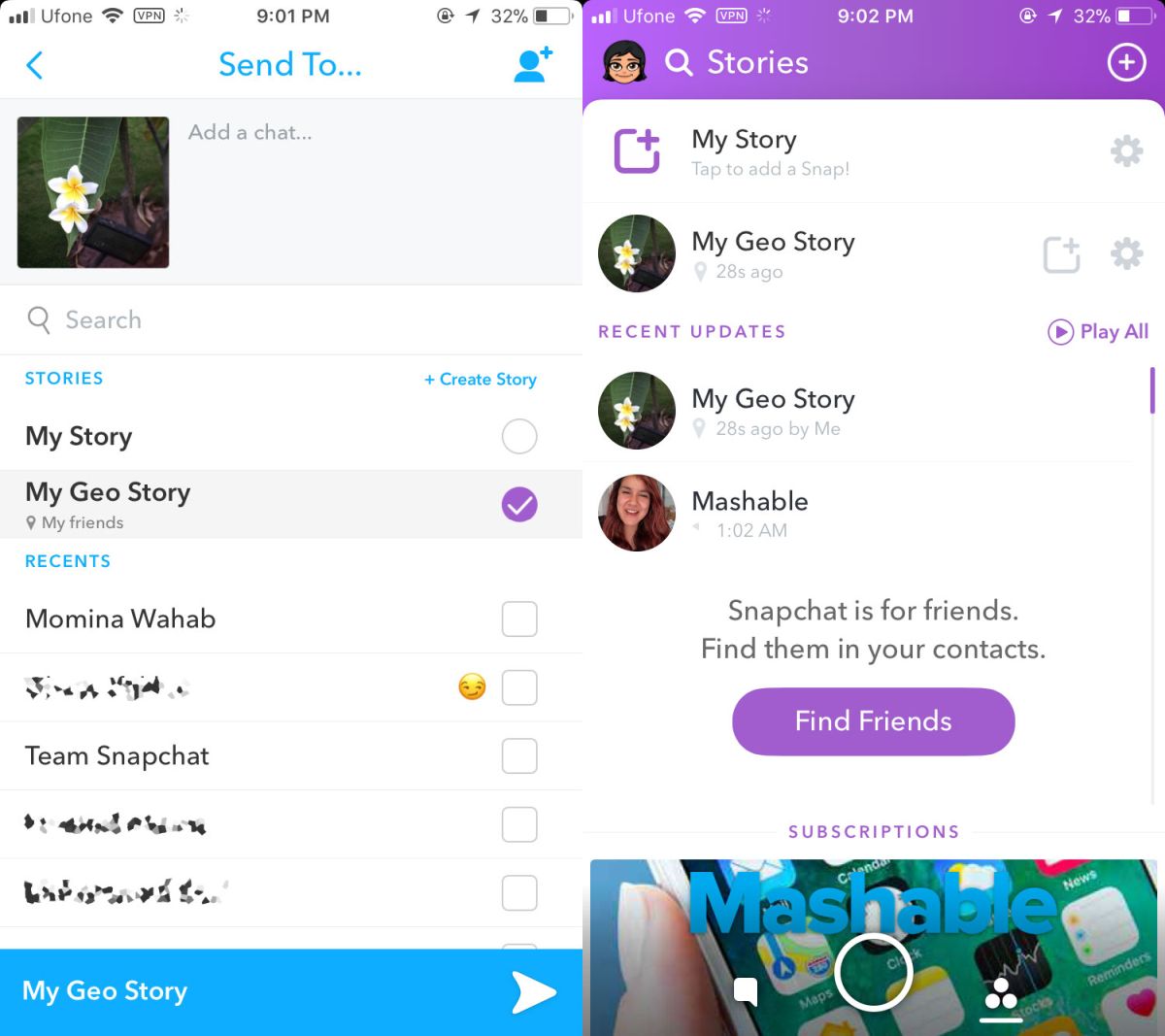 All your friends, and their friends depending on the story settings, will be able to see and add snaps to the story if they are within the perimeter of the geo fence.
Privacy
Although the story is based on location, it still respects personal privacy. You can limit the story's visibility to just your friends and keep strangers out. The story settings don't let you limit the visibility to select friends. If that's what you want to do, you're better off creating a friends group on Snapchat.
Snapchat is all about open sharing and living in the moment so you can't expect to refine the visibility of the story any further. Keep in mind what the purpose of this feature is and if it isn't what you're looking for, try creating a private story instead.