We are reader supported and may earn a commission when you buy through links on our site.
Learn more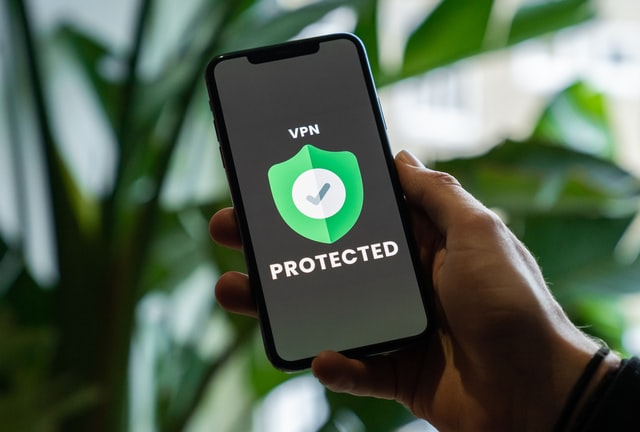 Given the current global situation, many people are spending an increasing amount of time online. Even before the pandemic forced us all into being indoors and in our homes more, we were all using an internet connection for all manner of activities.
However, the rise of cybercrime and hacking is something that every internet user should be aware of. Cybercrime is a very real threat to all of us as hackers try ever more sophisticated ways to get us all to part with personally sensitive data. There are a number of ways that we can help protect ourselves online and one such means is a VPN, like one offered by NordVPN. But are VPNs safe? And more specifically, is NordVPN safe to use?
In this article, we look to answer that question by outlining the pros and cons of NordVPN's packages and software. In doing so, we explore whether it's safe for you to use while you're online.
30-days money back guarantee
What is a VPN?
VPN stands for Virtual Private Network. It means that when you establish a VPN with a VPN provider such as NordVPN, you are setting up your own individual network — and therefore making it much harder for hackers to infiltrate your connection. Different providers offer different amounts of protection through VPNs, but at a very basic level, a VPN will encrypt any data that you send across a VPN making it impossible to read unless you have the encryption key.
Advantages to NordVPN
There are many advantages to NordVPN's product that helps keep you safe online. They include:
Use of AES 256 Bit encryption
NordVPN uses military-grade encryption by employing the use of AES 256-bit keys. In short, this means that when your data is transferred, it's almost impossible to crack into. In fact, no known hack has been able to do so as there are too many combinations needed to unencrypt the data that is transmitted.
No logs
Importantly, NordVPN does not take logs of its users' activity. That means that whatever you do online with a NordVPN established, it's not recorded. This means that those records cannot ever be given to third parties.
Kill Switch feature
The kill switch feature for NordVPN's product means that your internet connection will cut out automatically if, for whatever reason, the VPN drops as well. This means that none of your data is ever exposed — even for a split second.
Hide IP address
Masking your IP address is one of the ways that a VPN makes you safe, and with so many servers to provide you with a different IP address, NordVPN has a big advantage over many smaller VPN providers. Masking your IP address makes it hard to track you online.
Disadvantages to NordVPN
NordVPN became a market leader for good reason, but there are still a few drawbacks that may put some people off using it for their safety concerns.
Some sluggish connectivity
It has been noted by some users in some countries, like Malaysia for example, that connection to those servers is a little slow. This can affect a VPN's ability to provide security as it means that users are actually less likely to use a VPN at all.
Torrenting
Torrenting or peer to peer file sharing is one of the biggest reasons that people like to use a VPN, as it's an extra layer of security. However, not all VPN providers offer this ability. While NordVPN does have a torrenting feature, the speeds at which it supports it are not very quick.
Slow start up connection
On some platforms or apps for different operating systems, the initial connection to a NordVPN server can be slow. While it's often well under a minute to establish such a connection, this is still far slower than many of us would like to see. The knock on effect could be that we don't use a VPN at all and thus put ourselves at risk.
Is NordVPN safe?
Bearing in mind the safety features that NordVPN has in place, alongside its excellent connectivity, it's often seen as an extremely safe VPN to use. Importantly, it does not log any of your online activity either. It means that you are safe while you are online and also after you have stopped using the internet. For the price of a cup of coffee a month, you can provide robust internet safety to you and six other devices under the same VPN subscription plan with this provider.