How to Get Rid of Microsoft Teams Notifications Not Going Away
Notifications can be dismissed even if they haven't been read. They may stick around in the Action Center or the System Tray on Windows 10, but you won't have a persistent alert on your screen. Once a notification has been read, all traces of it disappear.
Microsoft Teams notifications won't go away
Microsoft Teams shows toast notifications, and the system tray icon will show a badge when you have unread messages or a missed call. When you read the messages or check who tried to call you, these notifications go away on their own. If Microsoft Teams notifications won't go away even after you've read all your messages, try the following fixes.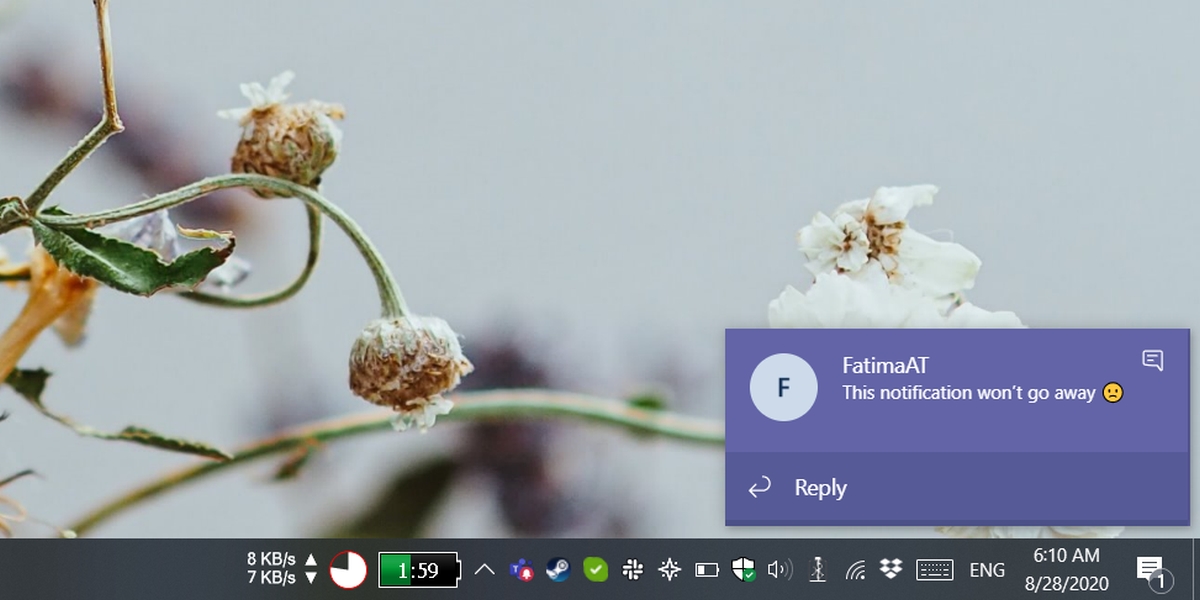 1. Reset Microsoft Teams' notification settings
Microsoft Teams gives users control over what types of notifications they get. Resetting these settings can fix the problem.
Open Microsoft Teams.
Click your profile at the top right, and select Settings from the menu.
Go to the Notification tab.
Go through the notifications, and turn them off where the option is available.
Quit Microsoft Teams.
Open Microsoft Teams again and the notifications will be gone.
Renable notifications.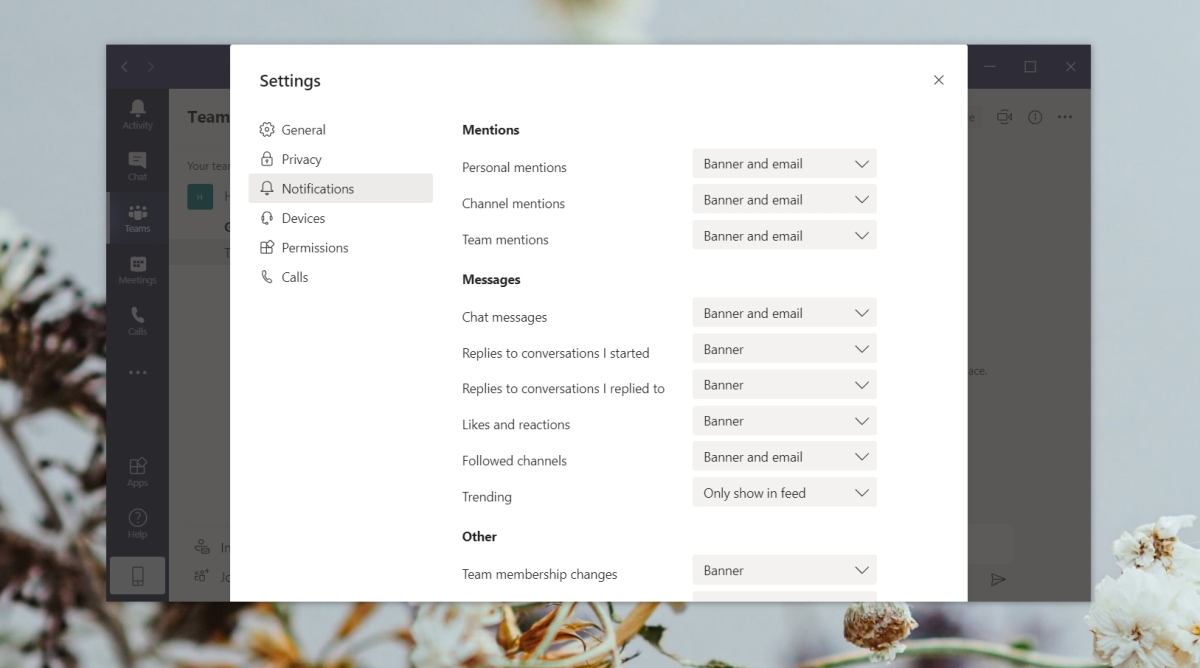 2. Clear Microsoft Teams cache
The Microsoft Teams cache doesn't clean itself as regularly as it should, if it does at all. Files that should have been removed or replaced tend to linger and cause all sorts of problems. Persistent notifications may be one of them.
Open File Explorer.
Paste the following in the location bar, and tap Enter.
%appdata%\Microsoft\teams
Access the following folders, one-by-one, and delete the files in each one.

Cache
blob_storage
databases
GPUCache
IndexedDB
Local Storage
tmp

Quit Microsoft Teams, and open it again.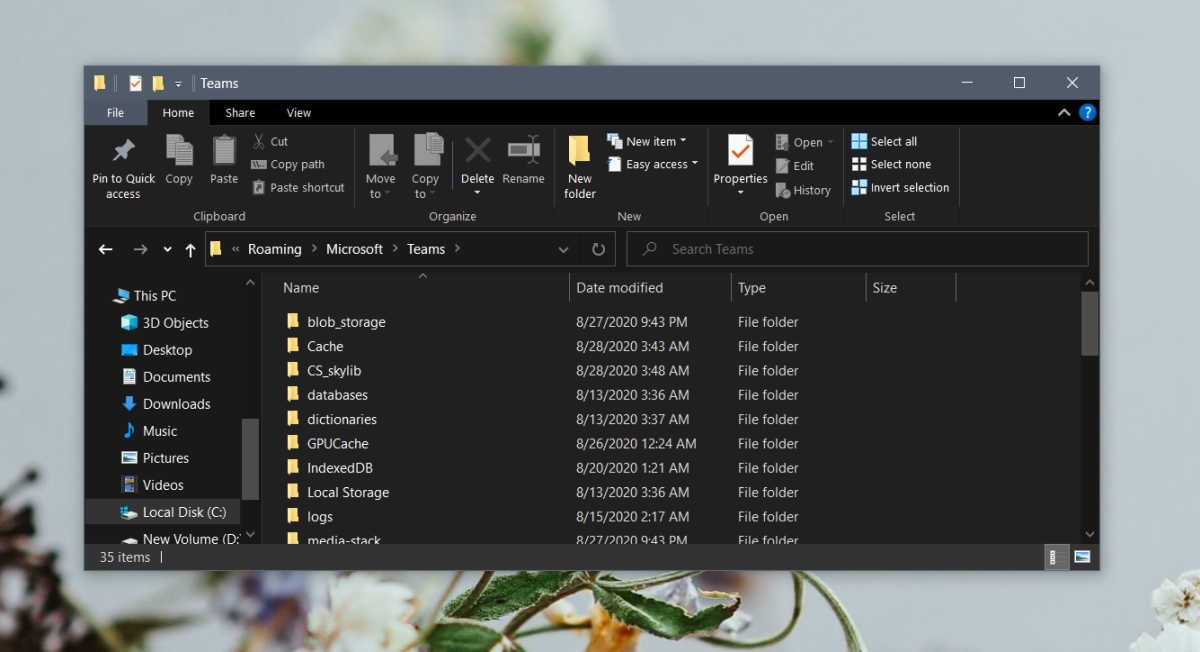 3. Uninstall and reinstall Microsoft Teams
For some users, this problem persists even after they've cleared the cache. Uninstalling and reinstalling Microsoft Teams can resolve the problem if clearing the cache doesn't.
Open the Settings app (Win+I keyboard shortcut).
Go to the Apps group of settings.
Select the Apps & features tab.
Scroll down, and select Microsoft Teams.
Click the Uninstall button.
Once the app has been uninstalled, install it again.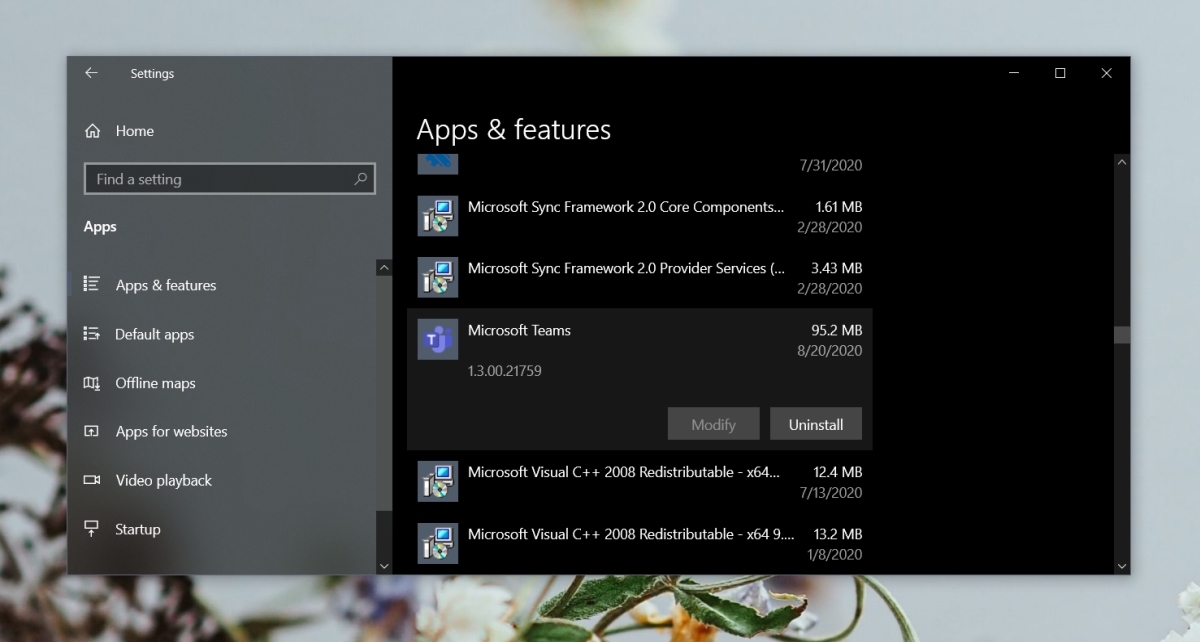 4. Log in to web app
The notifications' read status may not be syncing. An easy way to force it to sync is to sign into the Microsoft Teams web app.
Open your browser and visit the Microsoft Teams web app.
Sign in to your account.
Make sure all your messages have been read.
The desktop notifications will disappear.
5. Disable 'Keep application running'
If the issue is recurring, try disabling the 'keep application running' option.
Open Microsoft Teams.
Click your profile icon at the top right.
Select Settings.
Go to the General tab. 
Uncheck the 'On close, keep application running', option.
Close Microsoft Teams and open it again.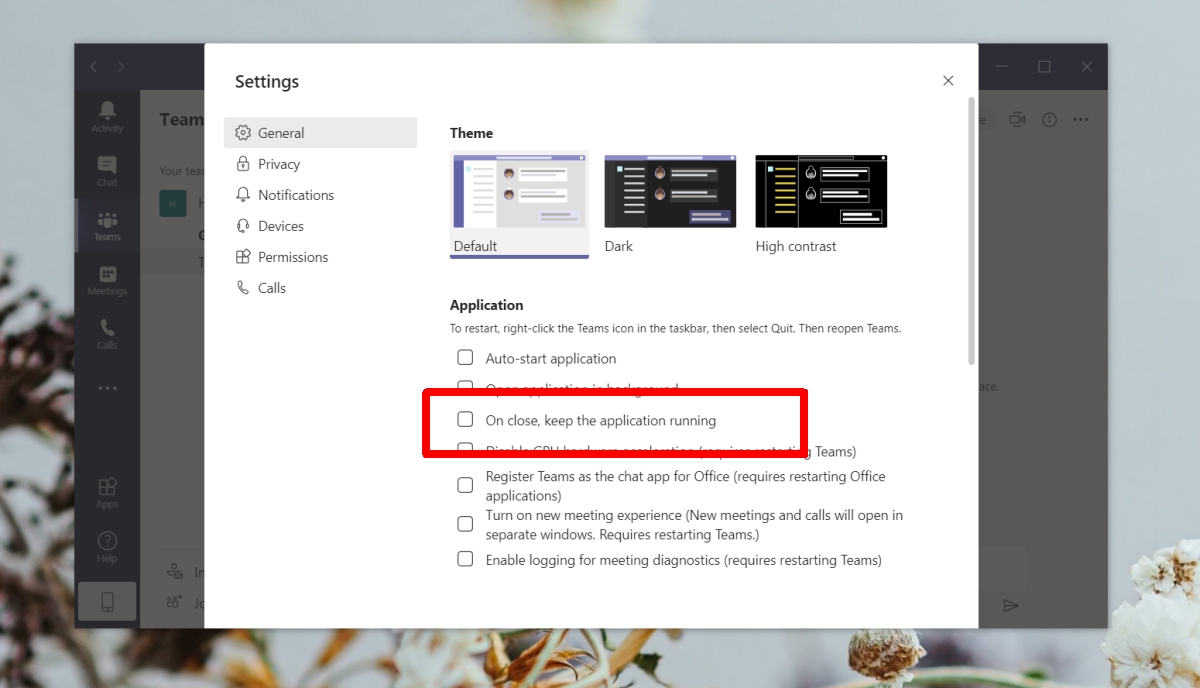 6. Close from multi-tasking view
Microsoft Teams' notifications show up and can be dismissed from the Windows 10 multi-tasking view.
Tap Alt+Tab.
You will see a row (or several rows) of app windows that are open and the Microsoft Teams notification.
Click the close button at the top right of the notification and it will go away.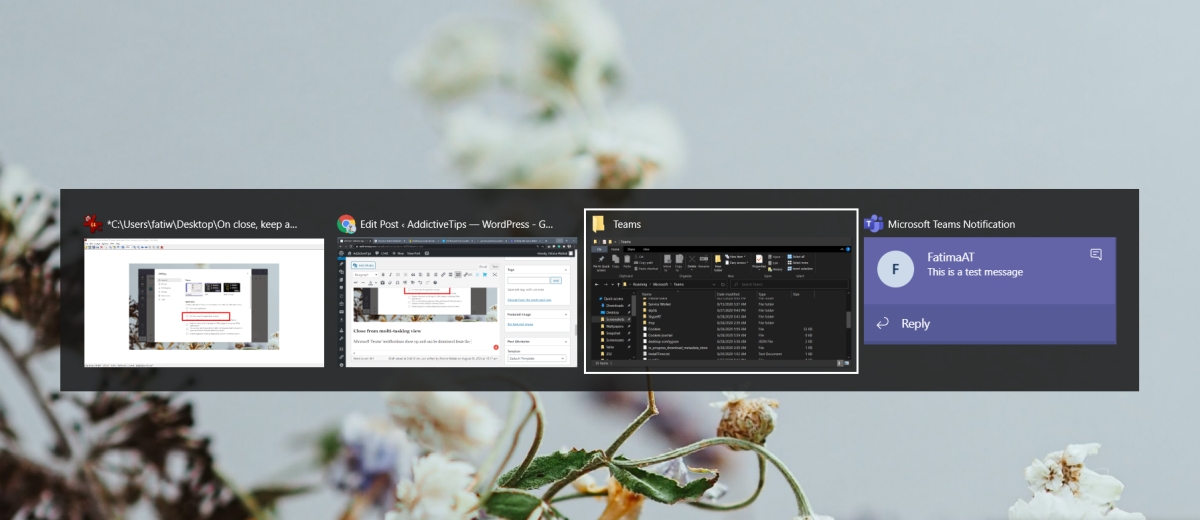 Conclusion
The Microsoft Teams notification looks like a toast notification from Windows 10 but it doesn't stack in the Action Center. It may be worth restarting Windows 10  to get rid of it but this is one of those bugs that aren't likely to go away after a restart. The solutions in this post should fix the problem and keep it from happening again.