Microsoft Teams Microphone Not Working, Not Recognized (FIXED)
There is nothing more frustrating than to get all your remote working tools set up only to find Microsoft Teams won't recognize your microphone. Don't worry. In this guide, we will outline some top tips to fix this problem and get you working loud and clear on Microsoft Teams as soon as possible.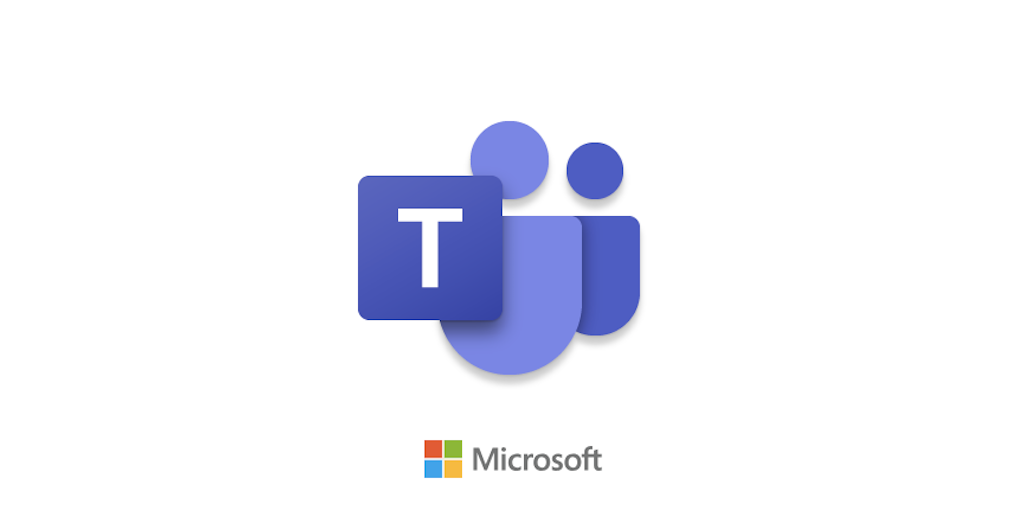 With remote working being thrust upon millions of people around the world at the same time, it is no surprise that Microsoft Teams is one of the many remote working and video-conferencing tools that has seen a huge spike in new users in recent weeks.
But that has also resulted in more people encountering problems and errors with the service. One of the most common has been Microsoft Team's failing to recognize user's microphones.
This is a pretty important issue if you need to use Microsoft Teams to speak with clients or colleagues, so it is no surprise that a lot of users have been contacting Microsoft (and us) to ask about this issue.
In response to those requests, here is our guide on how to fix the issue of Microsoft Teams failing to recognize your microphone. Our researchers have compiled all the most-effective fixes they have come across and we are confident that this guide will solve the problem for the vast majority of readers.
Microsoft Teams Doesn't Recognize Microphone?
Microsoft Teams only launched last year but it already has more than 44 million users and has added 12 million of those in the past three weeks alone.
This rapid expansion has taken even a company of Microsoft's standing by surprise and, while the Teams software has generally managed to stand up pretty well to this increase in pressure, a few small issues are inevitable.
A rapid growth in new users is also likely to be a factor. When you download new software for the first time, you will probably expect it all to work smoothly the first time. But the reality is that minor tweaks in your device's settings or how you set Microsoft Teams up can affect how well it works.
Because users are new to Teams, they will not always be able to find their way around the software to fix it for themselves, so they turn to Microsoft or sites like Addictive Tips for solutions.
We are more than happy to oblige and here is a rundown of those fixes our researchers have found most effective.
Update your Skype for Business client
While Microsoft Teams looks like an entirely new product, it might seem eerily familiar to some of you, especially if you have used Skype for Business previously. Teams is actually built largely on Skype for Business (which Microsoft also owns) and this is one of the ways Microsoft has managed to develop such a functional business support client so quickly.
Because Microsoft Teams is built on Skype for Business, one effective way of fixing the microphone issue to download and update the Skype for Business client on your device. If Microsoft has made some changes for Skype for Business, this can sometimes affect how Microsoft Teams work.
You can update Skype for Business directly from the Skype website by following these simple steps:
Visit the Skype for Business download page;
Select the most recently released update;
Download and install the compatible update package onto your device, following the on-screen instructions where necessary;
Once the update has installed successfully, reboot your device.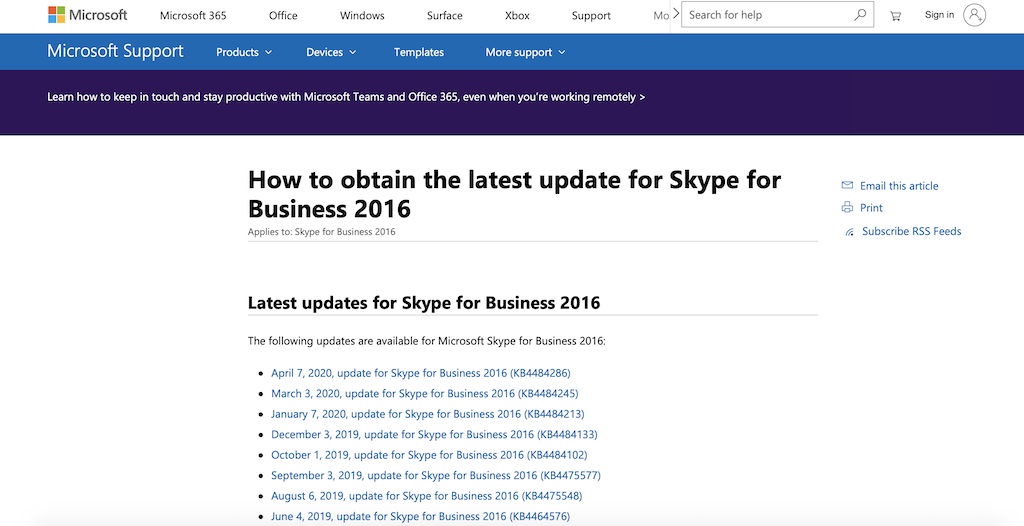 Once you have rebooted, open up the Microsoft Teams software and see if the issue has been resolved. This fix doesn't always work but it did for quite a high number of users.
Update software through Microsoft Office Update
Another way to update the Skype for Business app, as well as Microsoft Teams, is though the Microsoft Office Update tool. This automatic tool will search for updates to any app which is bundled into Microsoft's Office 365 package including Skype for Business and Microsoft Teams.
It's very simple to search for, download, and install relevant updates. All you have to do is:
Launch any app that is included in the Office 365 suite.
Click on File and then select Account.
Choose Update Options and then click on Update Now.
Download any pending update that the tool identifies.
Restart your device once the installation of all updates is complete.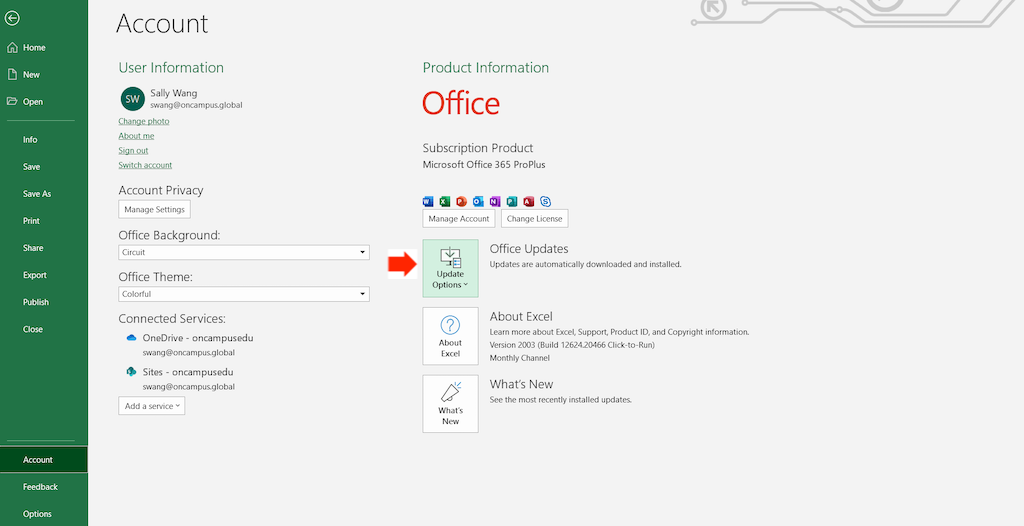 Once your device has restarted, open up Microsoft Teams and check to see if the issue has been resolved.
Check your microphone privacy settings
Like other devices you are using with your Windows laptop or PC, your microphone will have its own unique settings menu. This is true of both external and integrated microphones. One of the settings that you will be able to adjust is your microphone's privacy settings.
Privacy settings are quite important when it comes to microphones because they offer hackers or malicious programs the opportunity to listen in on what you are doing both while you are using your device and even potentially while it is idle.
These privacy settings will allow you to choose which apps on your device can and cannot access your microphone and if you haven't granted Microsoft Teams permission to use your microphone, it won't work properly.
Even if you are confident you have given permission for Microsoft Teams to access your microphone, it is still advisable to check the settings. This is because whenever you download updates, your settings can revert back to their original state.
Checking your microphone privacy settings is a fairly simple job. All you have to do is:
Click on Start.
Select Settings
Choose the Privacy option.
On the left pane, scroll down to App Permission and then click on Microphone.
Scroll down to Allow desktop apps to access your microphone.
Enable microphone access for Microsoft Teams.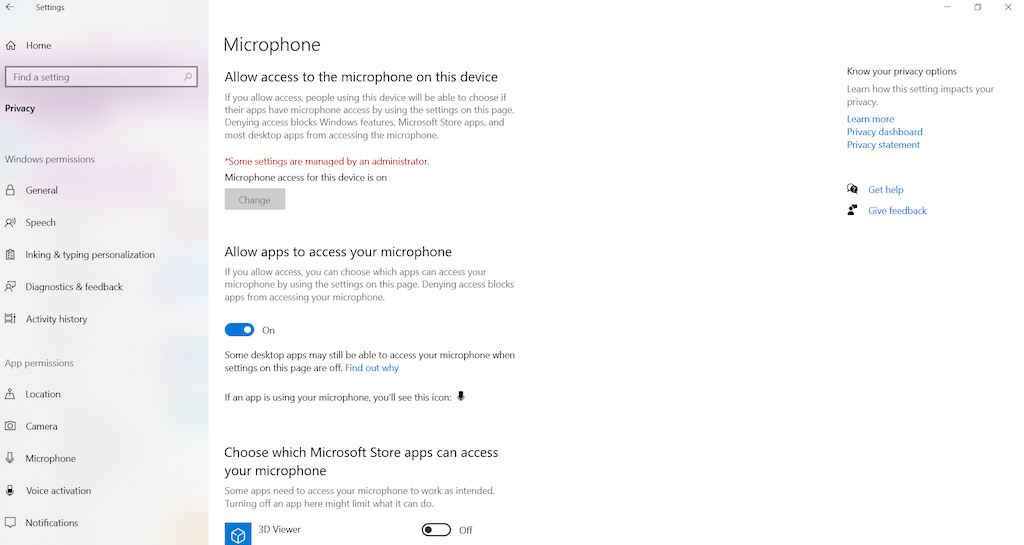 Once you have saved these settings, relaunch Microsoft Teams to check if this has resolved your issue.
If, when you check, your microphone has already been enabled for Microsoft Teams, revoke this access and save your change. Then reboot your device and when it has restarted, follow the steps above to reenable your microphone again. Then check Microsoft Teams again to see if this has solved the problem.
Disable Skype and Microsoft Teams AutoStart
If your Windows device is set up to run Skype for Business or Microsoft Teams automatically on startup, this can sometimes create issues that can affect recognition of your microphone.
It is, therefore, a good idea to disable both Skype for Business and Microsoft Teams from your AutoStart menu to see if this is what is causing your problem.
This is also a relatively simple process to do. Just follow these few simple steps:
Right-click on the taskbar and open the Task Manager.
Select the Startup tab.
Scroll down your list of programs until you find Skype and Microsoft Teams.
Select Skype and Microsoft Teams and click the Disable button.
Close the Task Manager and then restart your computer.
When you restart your Windows device, neither Skype for Business nor Microsoft Teams should now launch on startup. Open them automatically and check to see if your issue has been resolved.
Troubleshoot sound issues
If none of these fixes helps Microsoft Teams to recognize your microphone, it is time to turn to Microsoft's trusty Troubleshooter app. This will automatically scan your device for any sound-related issues and if possible tell you how to fix the problem.
Most Windows users will be familiar with running Troubleshooter already, but for those that aren't, just follow these few simple steps:
Right-click on the speaker icon in the Taskbar.
Click on the Troubleshoot sound problem option.
The troubleshooter will automatically run an initial scan.
When prompted, select your microphone and click Next.
Follow the on-screen instructions to troubleshoot the microphone.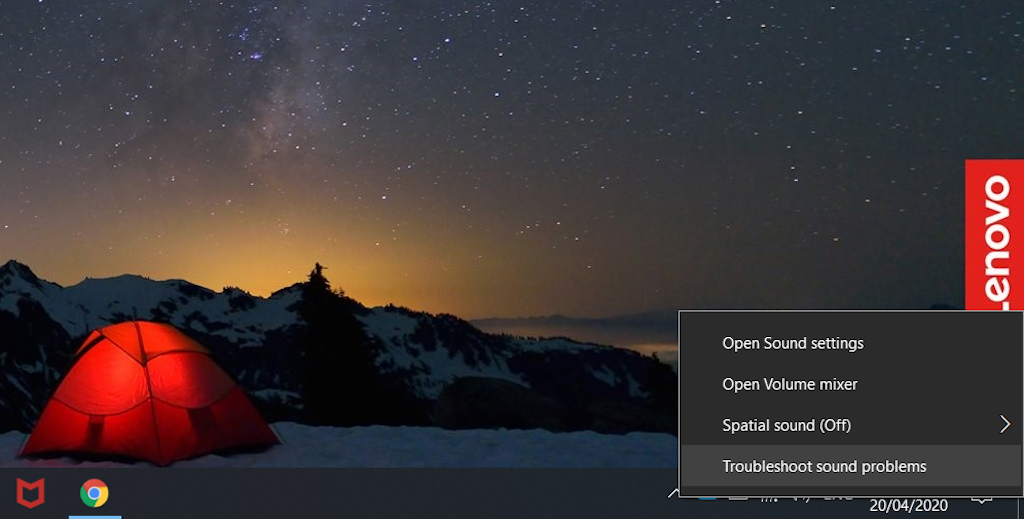 The troubleshooter will advise you of any problems that are identified and tell you how to fix them. Do everything they recommend and then reboot your device and open Microsoft Teams again to see if this solves the problem.
Reinstall Microsoft Teams
If none of the above works, a last-resort fix is to reinstall the Microsoft Teams entirely.
A reinstallation may mean that you lose some data that has been stored in Microsoft Teams. But it will also help to erase any bugs or flaws in the software that could be causing your problem.
Reinstallation is a very simple process. You will first have to delete the existing version of Microsoft Teams from your device. You can do this as follows:
Type Control into the search bar at the bottom of the Windows homepage.
Open the Control Panel.
In the Control Panel, go to Program.
Click Programs and Features.
Select Microsoft Teams from the list of software on your device and then click Uninstall.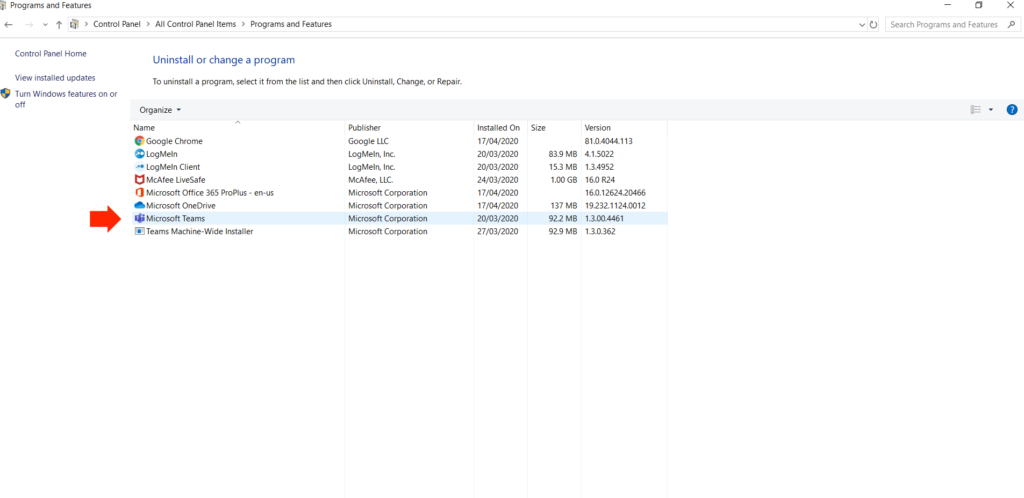 Once the software has finished uninstalling, reboot your device. You will then need to reinstall the latest version of Microsoft Teams again. You can do this as follows:
Visit the Microsoft Teams website.
Sign into your Microsoft Office account by clicking the Sign In
Click on the Get the App button and follow the on-screen instructions to download and install Microsoft Teams.
Once Microsoft Teams has been reinstalled, open the app and test to see if your microphone is now recognized. Our researchers recommend a full reinstallation as a last resort but they did find that it solved the majority of issues that weren't dealt with by the above fixes.
Summary
Microsoft Teams has rapidly become an essential tool for those who suddenly find themselves working from home. Some people mind even find their kids are homeschooling on it too.
The microphone is an essential feature of Microsoft Teams but recognizing it is also one of the most common errors people are encountering too.
In this guide, we have explained why this is and also outlined some of the most effective fixes that our researchers have found. These fixes won't solve the problem for absolutely everyone but we are confident that the majority of Microsoft Teams users will be able to sort out their microphone recognition issues by applying these fixes.
Have you had any problems with getting Microsoft Teams to recognize your microphone? Did any of our fixes work for you? Do you have any other tips or advice that might help readers that we have missed out in this guide?
It is always helpful to hear the experiences and advice of our readers so please do share your thoughts with us using the comment box below.