How To Access Twitter Bookmarks On Your Desktop
Twitter added a bookmarks feature to its apps a while back. The feature allows you to save a tweet to a dedicated section of the app. It's better than retweeting it, or liking it. The bookmarks section can get cluttered too if you aren't careful but it is better than going the retweet and/or favorite route. Unfortunately, this feature is restricted to the apps. Not only can you not bookmark tweets from the web version, you also can't access them. Fortunately, there's a pretty simple work around; Twitter mobile.
Access Twitter Bookmarks
Twitter bookmarks may not be part of the desktop version of the website but they have been integrated in the mobile web version. If you need to access Twitter bookmarks on your desktop, visit the mobile version of Twitter.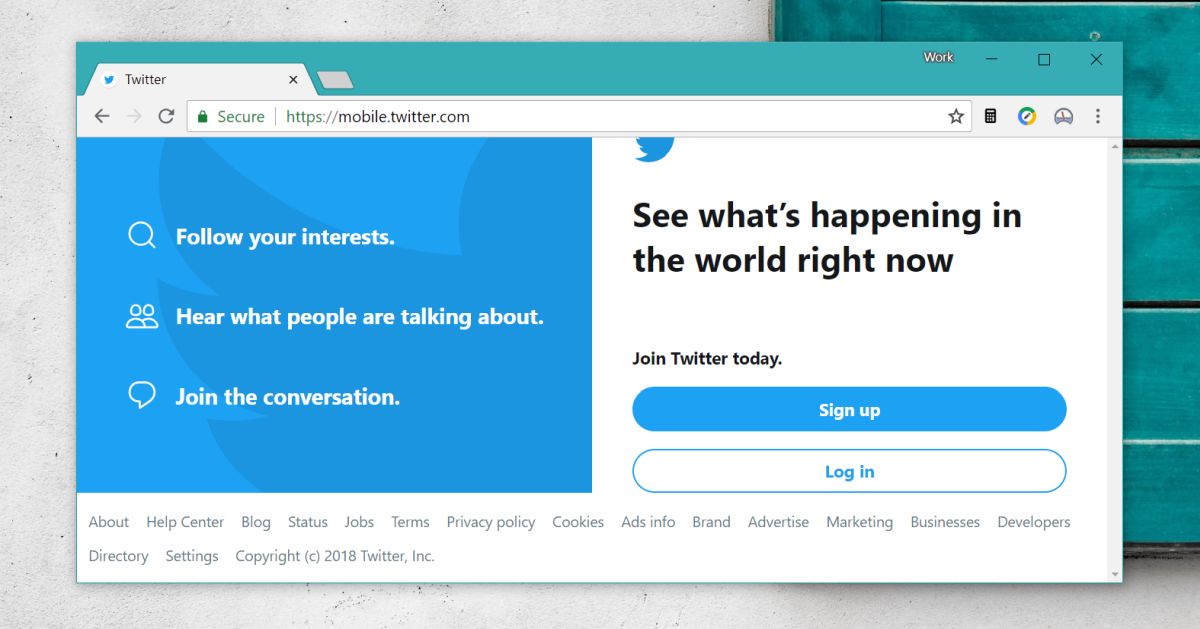 Sign in on the mobile version and click your profile picture at the top. A menu will open with a Bookmarks option. Click it to view all your bookmarked tweets. It goes without saying that if you need to bookmark a tweet from your desktop, this is the way to do it.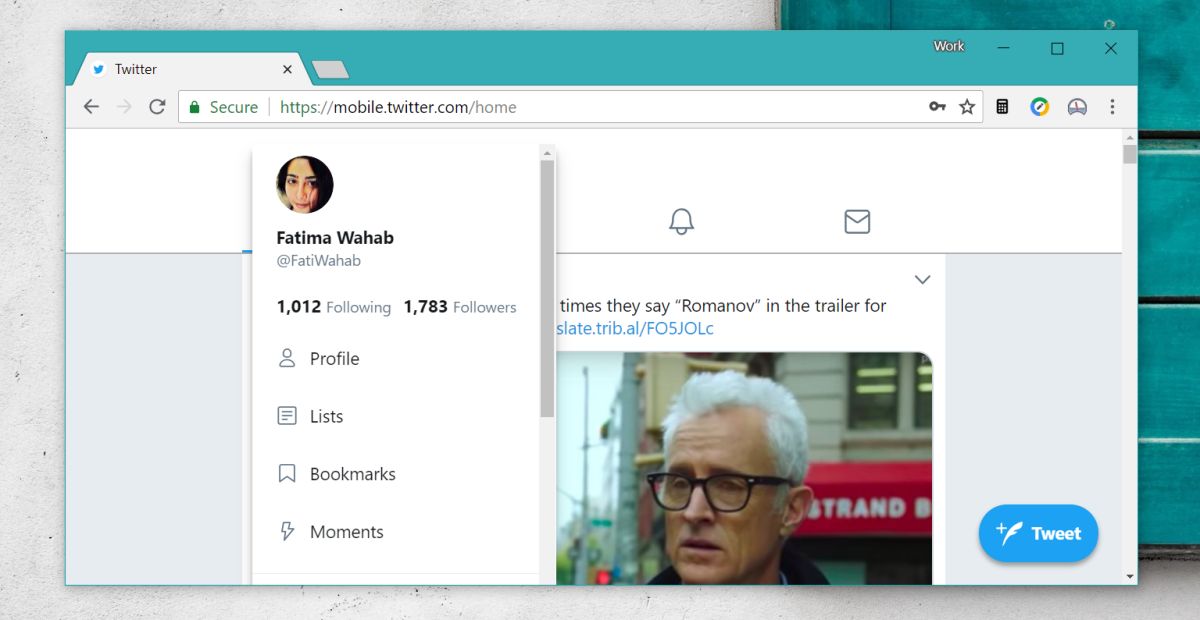 Scroll to the bottom of a tweet and click the Share button. A menu will open with an option to bookmark the tweet.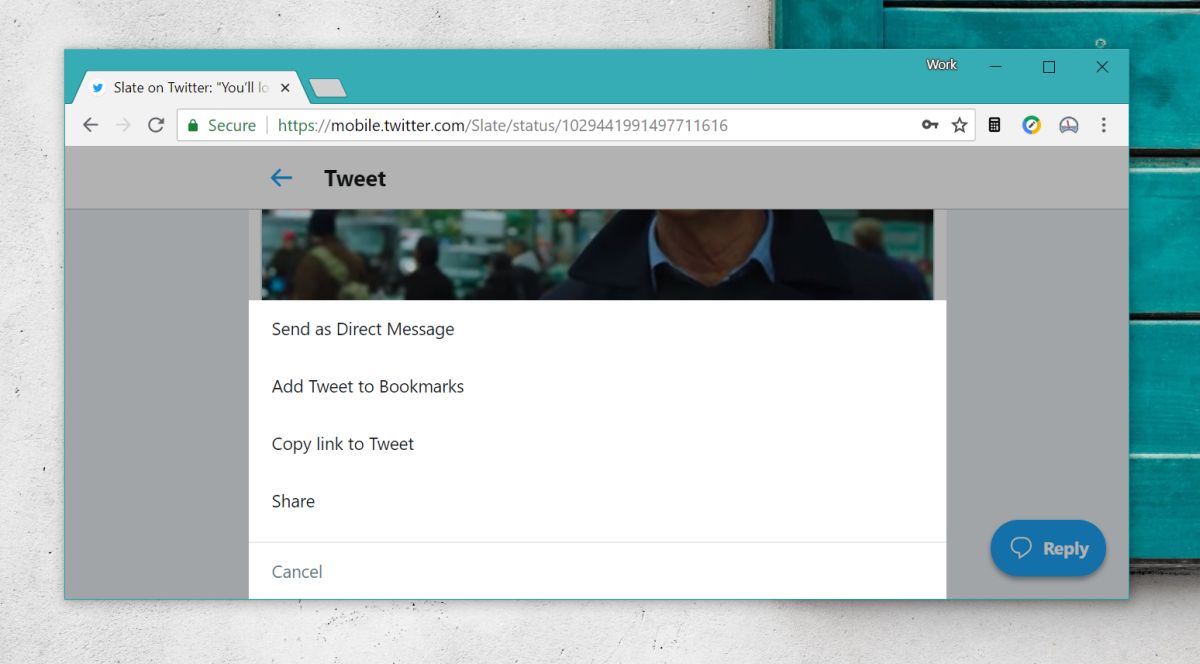 Twitter not adding this option to the desktop version of their website is ridiculous. The bookmark feature is useful; with so many tweets in a user's timeline, and a fairly large number of retweets, quotes tweets, and liked tweets, keeping track of a few tweets or a good thread isn't easy. The point isn't just to give it a social boost but to be able to read it again when you need to.
Users might make do with messaging a tweet to someone but that gets other people involved and it's hardly convenient to use. It wouldn't take much to add this feature to the desktop version of the website. Considering how Twitter is changing the way third-party apps can use its API, effectively making some of the best ones obsolete, it should give users a better experience.
If you find this an inconvenient way to access Twitter bookmarks on your desktop, you can always use the bookmarks feature in your browser. Browsers have a sync feature that allows you to sync your bookmarks between different desktops and even mobile devices. You can create a dedicated folder for the tweets you bookmark and prevent them from mixing with everything else you've bookmarked. This only works if you don't use the Twitter app on your phone much, or at all.