How to edit audio in the browser
Editing audio or video files is a resource-heavy task. It's not going to bring your system to a halt but the app that you use to process audio and video needs to be able to handle the processing well enough that it doesn't burden the system. A system with average hardware can easily edit audio and video.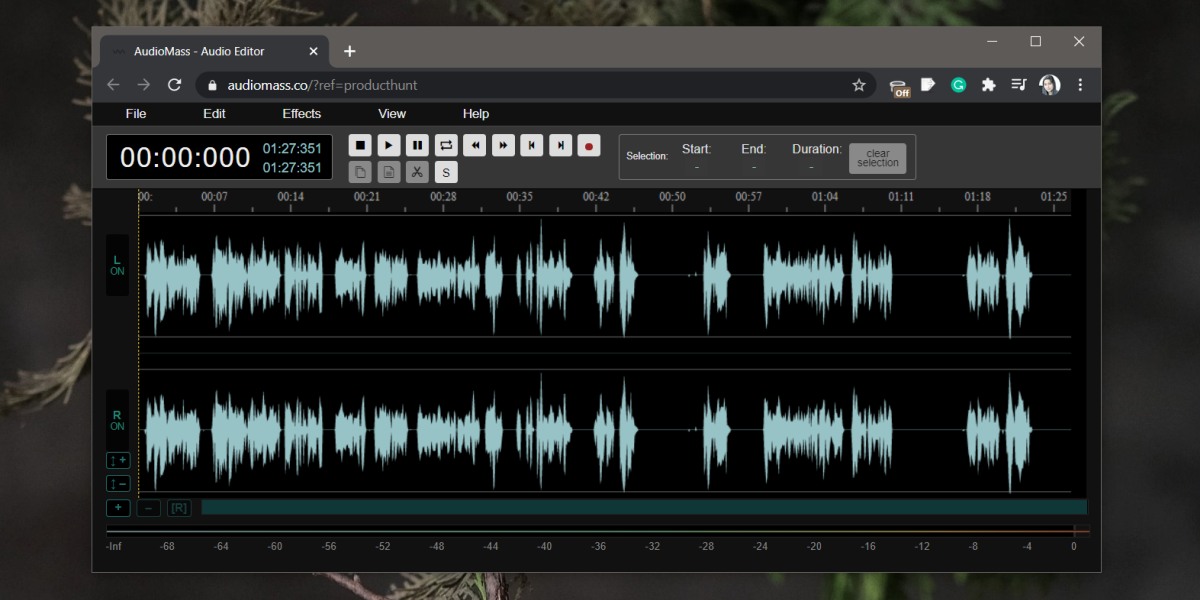 Edit audio in browser
Desktop apps are more powerful than web apps and when it comes to editing audio, a powerful desktop app like Audacity should be used. That said, if you need an online tool for the job, you can edit audio in a modern browser with AudioMass.
Visit AudioMass in your browser. We recommend using Chrome, Firefox, or Chromium Edge.
Drag & drop the audio file that you want to edit on to the app's interface. A wavelength will appear to represent the audio file.
Once the file has been added, use the cut, copy, paste, and insert silence tools to edit it. 
AudioMass also supports a few effects e.g., Gain, Fade In, Fade Out, compressor, Normalize, Delay, Distortion, Speed Up/Speed Down, etc. Unfortunately, it doesn't have an effect for reducing background noise.
Once you're done editing the audio file, you can download/export it. Go to File>Export/Download.
Select either MP3 or WAV as the format to export the edited audio file, select a bitrate, select channels, and click Export. You can export an entire file or just a selected part of it.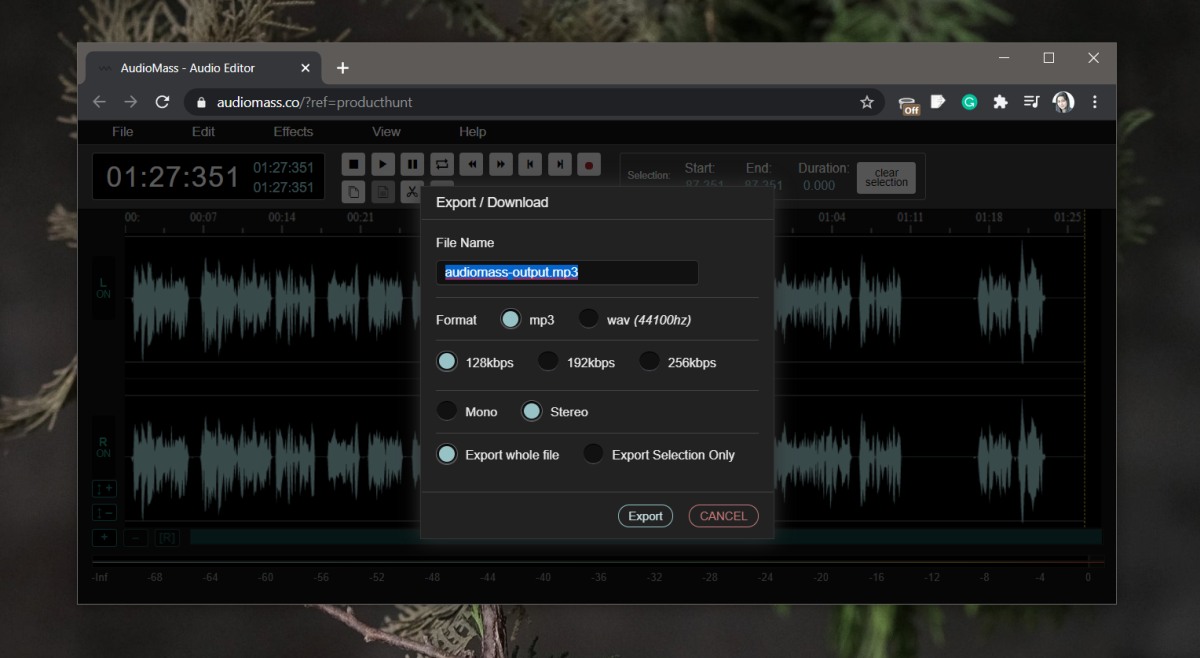 AudioMass vs Audacity
AudioMass isn't as good as Audacity in terms of the features it has to offer but, it can work as a recording tool and a good one at that. In fact, browsers are able to detect mics fairly easily so you can use AudioMass to create a quick audio recording set up on the go. There are plenty of features where it falls short when compared to Audacity but for a basic audio editing tool, it's exceptional.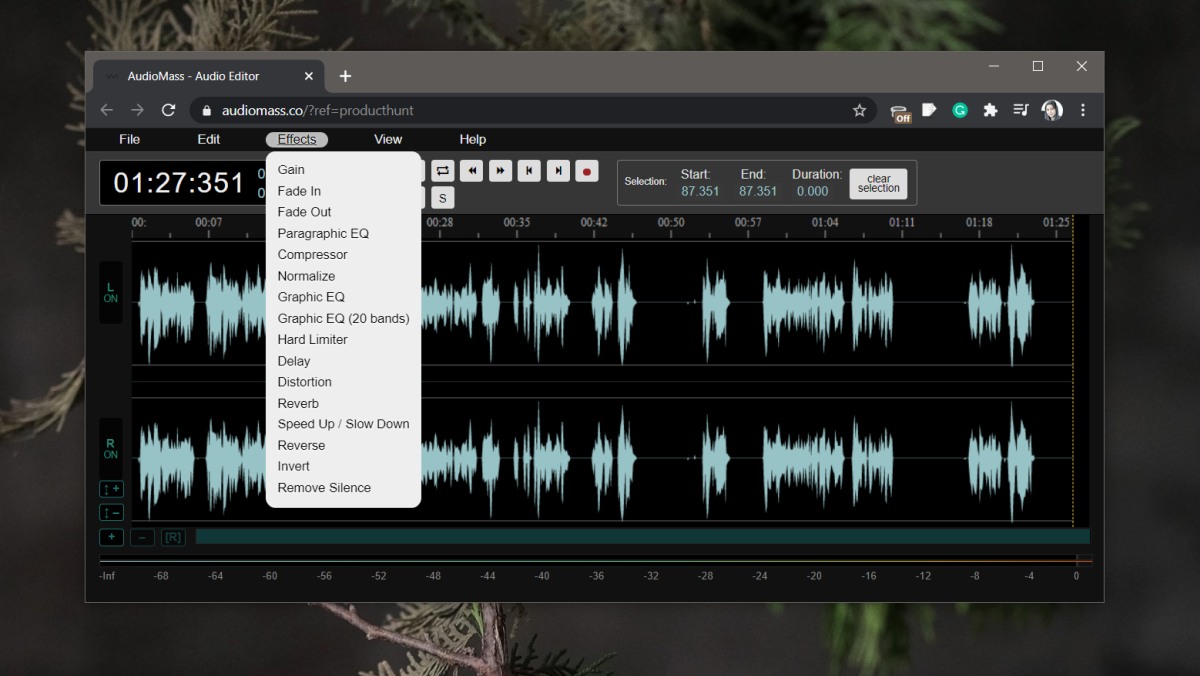 Conclusion
Videos editors have become somewhat common on desktops and mobile platforms but the same cannot be said for audio editing apps. Windows 10 ships with a basic video editing tool that's part of the Photos app. A similar tool for editing audio isn't available. The stock voice recorder app on Windows 10 is underwhelming and more suitable for use on a mobile device and not a desktop. If you need to perform basic audio edits, AudioMass is going to be perfect for the job. You can access it anytime, anywhere, and there's no installation required.