How To Cast Google Hangouts Video Call To Your TV Using Chromecast
Skype has always been the go-to app for video calls. The free version alone is great for conference calls with support for sharing your desktop. The unfortunate thing at the moment is that Skype doesn't support Chromecast just yet so despite the device's availability, the only way you can share your Skype call to a TV or large monitor is through an HDMI cable connected to your laptop/PC. If you aren't too vested in Skype, a simpler solution exists in the form of Google Hangouts. Here's how to cast a Google Hangouts call, and share your desktop using Chromecast.
To cast Hangouts to your TV you need;
Chrome browser installed and the Google Cast extension installed to it
Chromecast duly set up
Open Hangouts and create a hangout.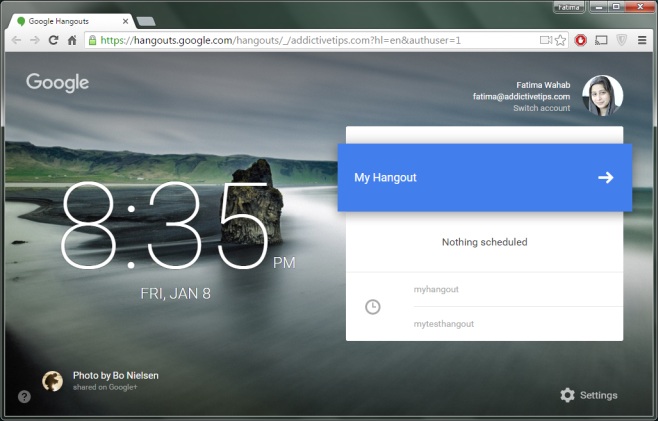 After you've created the hangout, click the Google Cast icon and cast the hang out to your Chromecast device.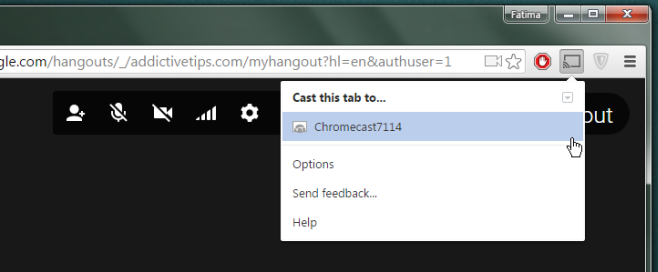 If you are't interested in sharing your screen, click the share screen icon in the column on the left and select either 'Entire screen' or 'Google Hangouts' depending on whether you want to share the current call or your entire desktop.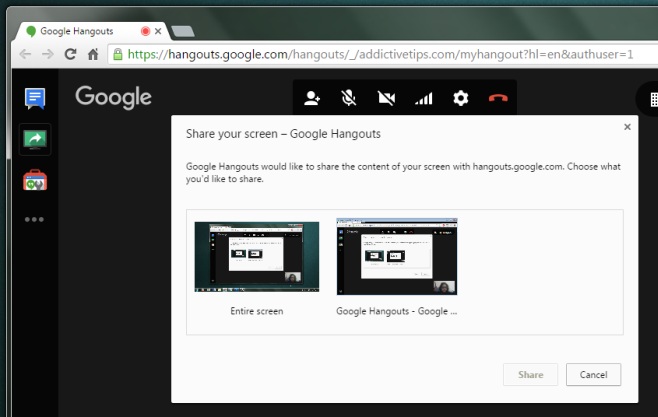 That's all it takes. Your TV will mirror your Google Hangouts window from the second you share the tab. The quality is pretty good with no lag for the most part.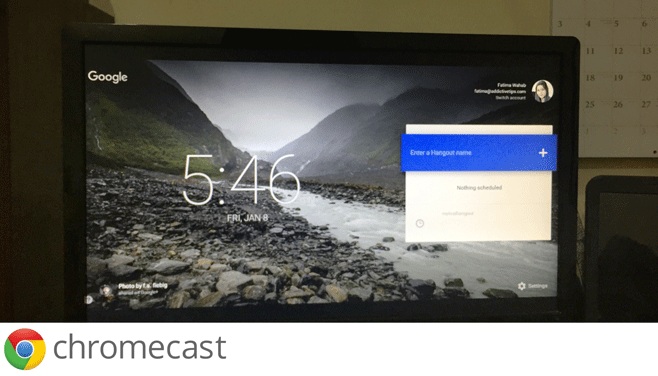 What's surprising is that Google hasn't added Chromecast support to Hangouts itself and if you were to use the official Google Hangouts extension, you won't be able to even cast the tab because it opens as an app window.