How to Use Omegle Video on iPhone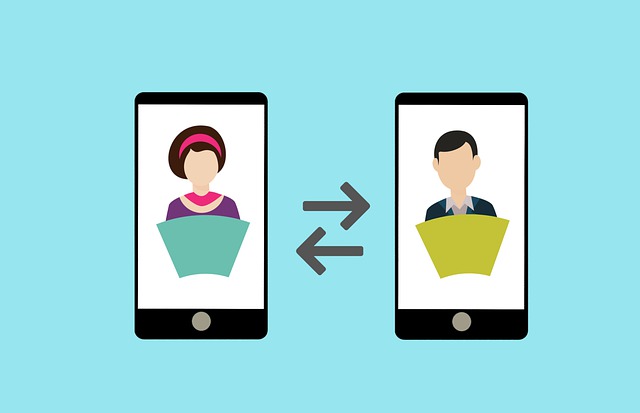 Omegle is a fun chat service that allows you to meet random strangers and engage in fun conversation. If you haven't used it before, then you may be familiar with Omegle through the tons of funny videos that surface online. Naturally, you can meet a few wacky characters, but it is also the perfect opportunity to meet like-minded individuals.
So how do you make the most out of it? We discuss what Omegle is, where to get the app, and how to use Omegle video on iPhone to help you start meeting people from around the world.
What is Omegle?
Omegle is a free site where strangers can chat with one another. You're able to meet complete strangers – at random – and engage in conversation with them for as long as you desire. Many people have kept in touch with those they have met on Omegle for long periods of time.
The platform was developed nearly 12 years ago and became incredibly popular at its first launch. The chat site has rarely lost popularity and is still going strong today. Over 1 million people continue to use the platform, meaning there are plenty of individuals to meet and get to know.
Getting Omegle Video on iPhone
You may be wondering how to use Omegle video on iPhone. Originally, Omegle started out as a browser-only platform, but has since expanded to Android and iOS. However, although the Android version of Omegle is downloadable through the app store, there is no official app for iOS. Fortunately, thanks to generous and hard-working members of the community, there is an unofficial app to download. It requires a few extra steps — but it's worth it!
First, you will need to go to the Omegle site through Safari on your iPhone. Once you've landed on the site, you need to press the share button at the bottom of your screen. This will show a variety of options. If you scroll right, you will find the "Add to Home Screen" button. Press this and you can move onto the next step.
It will then ask you to add a name. You can choose to call it whatever you wish or leave it with the default settings. After these easy steps, you should have the app ready on your phone. This will then allow you to use the video while chatting with people.
It's an incredibly simple process, meaning you could be chatting with amazing people within a few minutes. It's great if you're bored and want to be sociable. Plus, you never know who you might meet or the kind of impact they could have on your life.
Is Omegle Safe to Use?
What are the dangers of Omegle. As we've answered the question of how to use Omegle video on iPhone, there are other pressing questions many people have about the platform. As you are meeting strangers, questions regarding safety will naturally arise.
Many of these concerns center around whether it's safe to allow your teenagers to use the site. As with any social media platform where you can share your personal information, it's easier for predators to arrange meet-ups with teenagers on the site. Although the platform says it's ok for 13+ to use the platform with guardian permission, that doesn't mean it's the safest option. However, many of these things need to be monitored by the parent/guardian themselves. Omegle does moderate certain things but it can't control everything. This means it's down to parents to make sure their children are safe.
As for adults using the site, there is less danger. Evidently, you can still be deceived by someone, so it's always best to be cautious when arranging to meet with someone. However, you have a lot more control over this situation than a teenager will and will have more sense on how to keep safe while you're online.