Add Application & URL Shortcuts In Windows Context Menu With 7CMenuEditor.INC
Little features of Microsoft Windows, such as the right-click context menu, increase productivity without the user ever even noticing. Imagine the time it would take for you to access all the features included in the context menu by navigating to different dialog boxes and windows. The context menu allows you to use different features of the operating system by providing you with item-related options. For instance, if you right-click your desktop, you will have a different set of options than what you will get when you right-click, say, an image file. This way, the context menu doesn't get cluttered with all unrelated options. We have covered several context menu tools that let you increase the utility of desktop and Windows Explorer context menus. Today, we have a similar portable software, named 7CMenuEditor.INC, which allows you to add custom application shortcuts and URL's to the desktop context menu. You can choose the position of the new shortcuts in the context menu, as well as specify if you want them to appear in the normal right click context menu or the extended (Shift + Right click) context menu of Windows.7CMenuEditor.INC lets you add both application shortcuts and URL's to the context menu from a unified interface. When adding URL's, you can add a custom icon for the shortcut and select the browser which will be used to open the program. Moreover, choosing the Extended option makes the shortcut appear only in the extended context menu (shift + right-click). The top half of the application contains options to create application shortcuts, while the bottom half is for creating URL shortcuts. To create an application shortcut, select Browse Exe button and navigate to the required program. When selected, all the fields, Name, App and Icon, will be automatically filled. Choose if you want the shortcut to appear in extended context menu only, and click Create. Creating the URL requires you to manually select the Name, URL, Icon and Browser for the shortcut.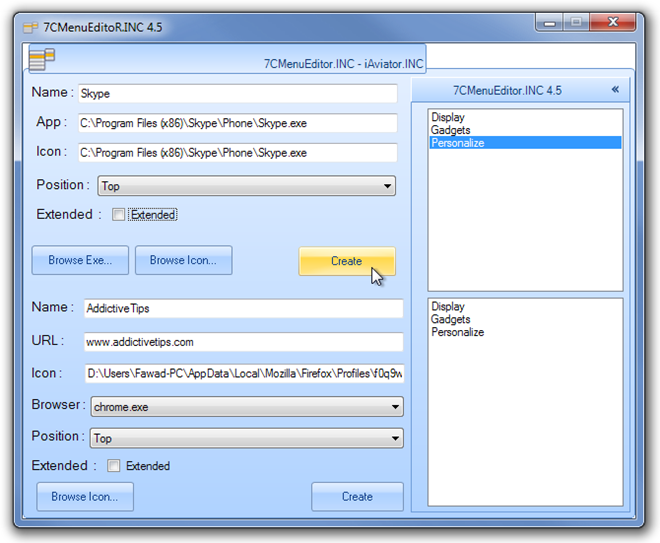 When entries are created, the icons will appear in the selected position in the context menu. If you checked the Extended option while creating a shortcut, you will have to press down the Shift key on your keyboard to view it.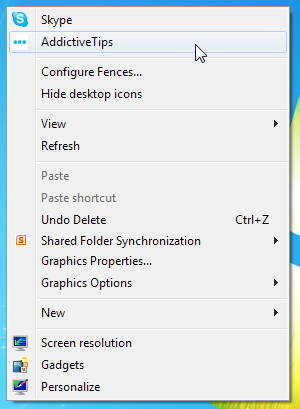 Right-click any previously created shortcut to access options, such as Delete Context Menu, Edit Properties, Refresh etc.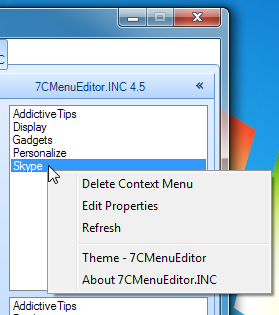 Once created, the shortcut can be edited to cater for any changes in Path, URL or position.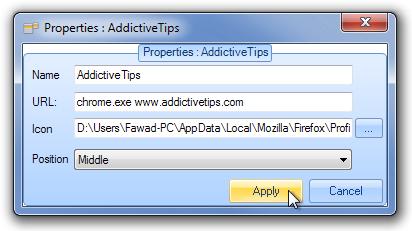 7CMenuEditor.INC works on both 32-bit and 64-bit versions of Windows XP, Windows Vista, Windows 7 and Windows 8.