How to add folders and servers to Movies & TV on Windows 10
The Movies and TV app on Windows 10 is the stock media player on the OS. It's not as feature-rich as Windows Media Player but it does support the MKV format, supports extensions, lets you trim a video, and extract a frame from it which the latter did not. The app isn't just a media player though; it can keep track of your entire media library. All you have to do is add folders to the Movies & TV app that contain your media files. These folders can be folders located on local drives, or external drives. Here's how it works.
Add folders and server to Movies & TV
Open the Movies and TV app. The interface you see when you're not playing a video in the app has three tabs; folders, removable storage, and servers.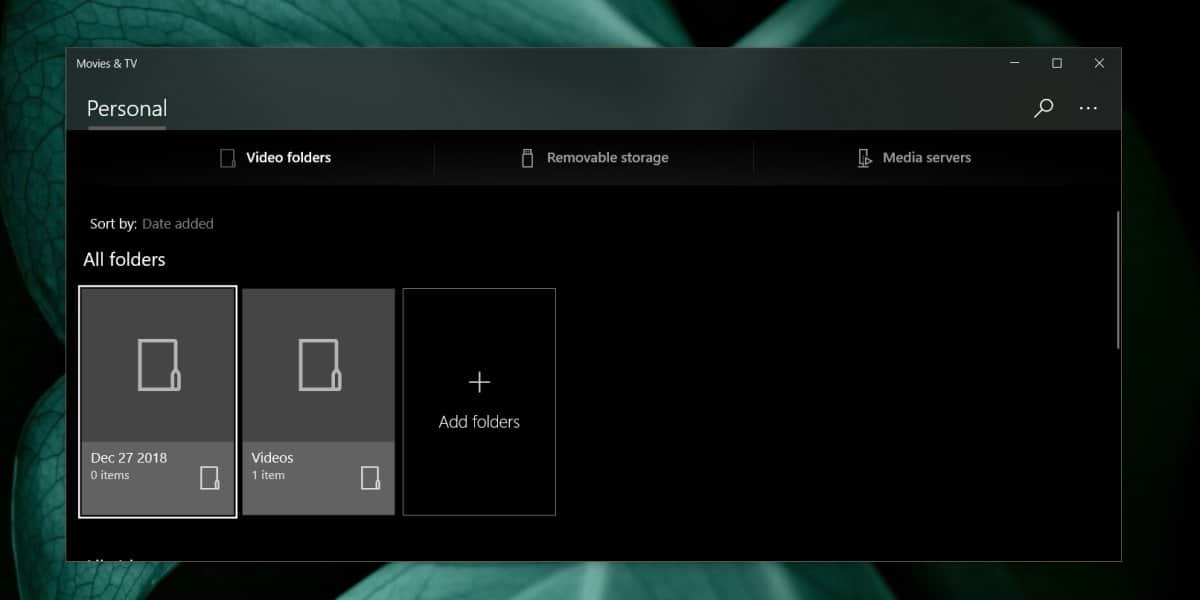 Folders are local ones or folders on external drives. To add a folder, click the 'Add folders' button and then navigate to the folder you want to add. You should add folders instead of entire drives when the drive has different file types. Move the media files to a single folder on that drive, and then add it. You can add multiple folders from the same drive.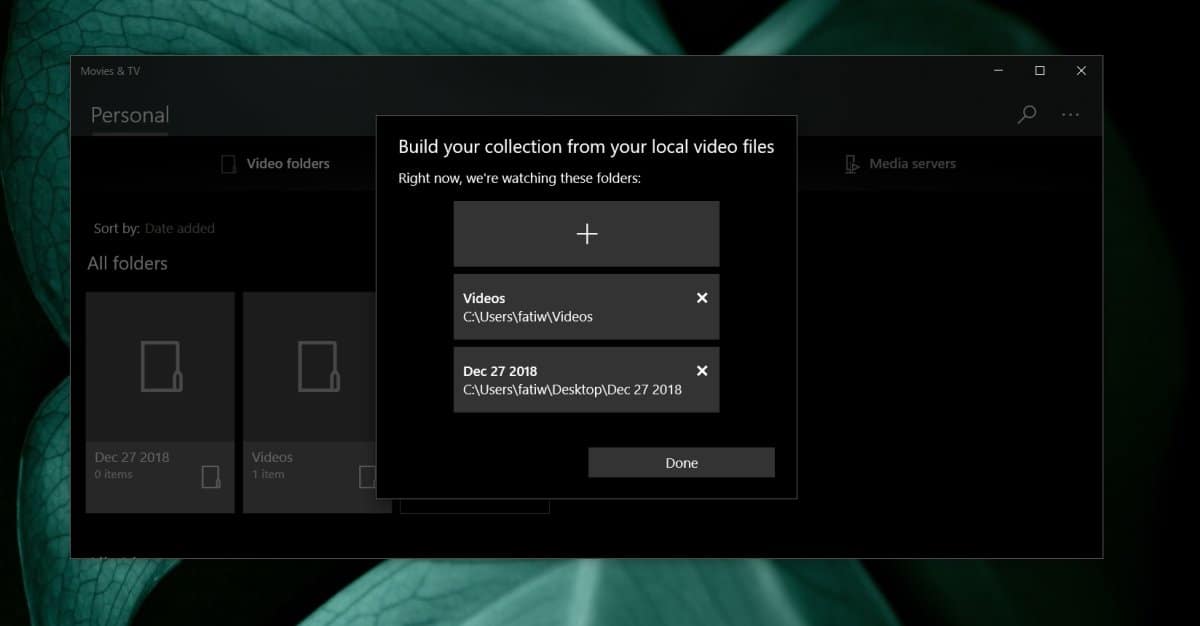 If you go to the Removable storage tab, it will list all removable drives that are currently connected to your system, as well as other devices that you can access media files from e.g., a phone.
Go to the Server tab to add a server. Make sure your Windows 10 PC is able to see/connect to the server. The app should be able to find it if your PC can connect to it from the Settings app. Select a server and you will be able to browse the media on it.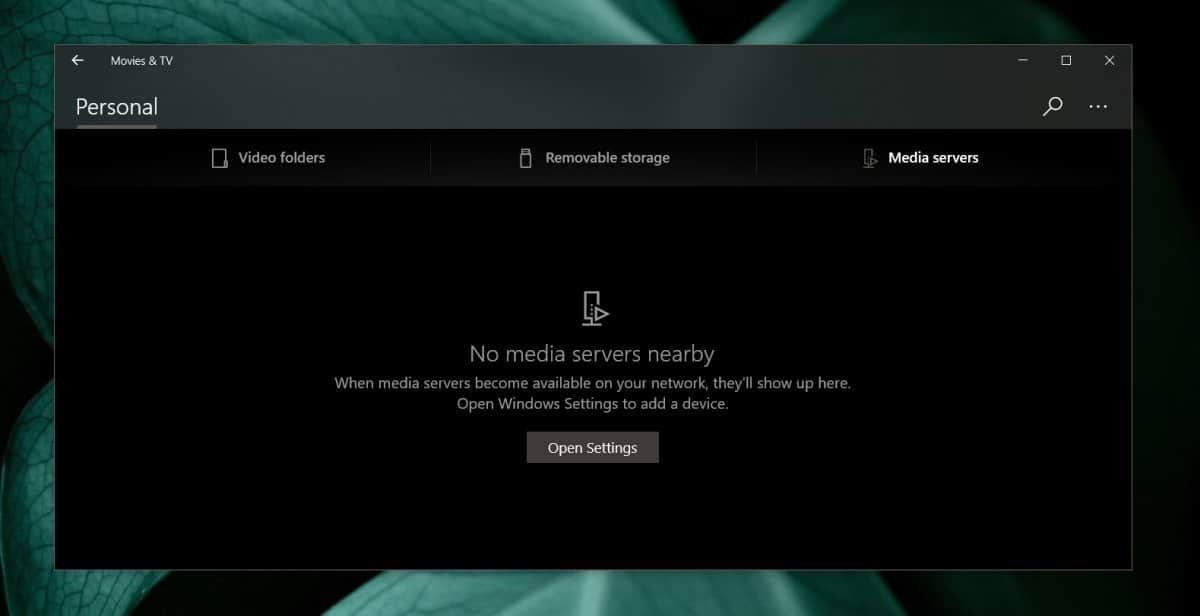 The Movies and TV app isn't just a media player. It has a library management feature that allows you to quickly access the media saved on your system, on a network drive, or a server. You can browse the media and select whatever it is you want to play. The advantage of adding items to the library is that you can quickly move to the next or previous item within a folder. For example, if you're watching a series, the app will automatically play the next episode in a series, or you can quickly move to the next item within the folder by clicking the arrow button on the right. Likewise, you can move to the previous item by clicking the arrow button on the left.