How to add multiple clocks on Windows 10
The system tray can show one clock and by default, it shows the time for your current time zone. The time zone is set when you set Window 10 up but you can always change it if you need to. If you need more than one clock on Windows 10 though, you can add it. The only limitation is that you will still only see one clock in the system tray. You will have to expand the date and time shown in the system tray to view your second, or third clock.
Multiple clocks on Windows 10
You can add multiple clocks on Windows 10 from the Control Panel. Go ahead and open it and go to the Clock and Region group of settings. Click 'Add clocks for different time zones'.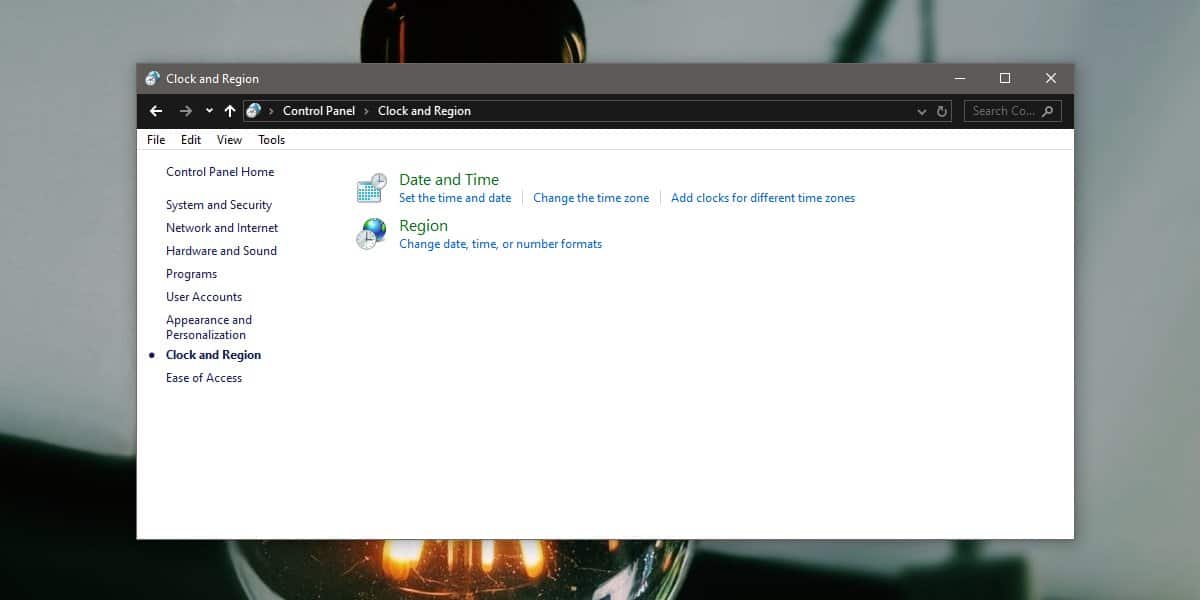 In the window that opens, go to the Additional Clocks section. You can enter two more clocks that will appear in addition to the default clock for your current time zone. Enable the 'Show this clock' option and open the dropdown under it. Select the time zone you want to add the clock for, and for your own convenience, give the clock a name. This name is what the clock will show up with when you access the time and calendar panel. Add a third clock if you need to.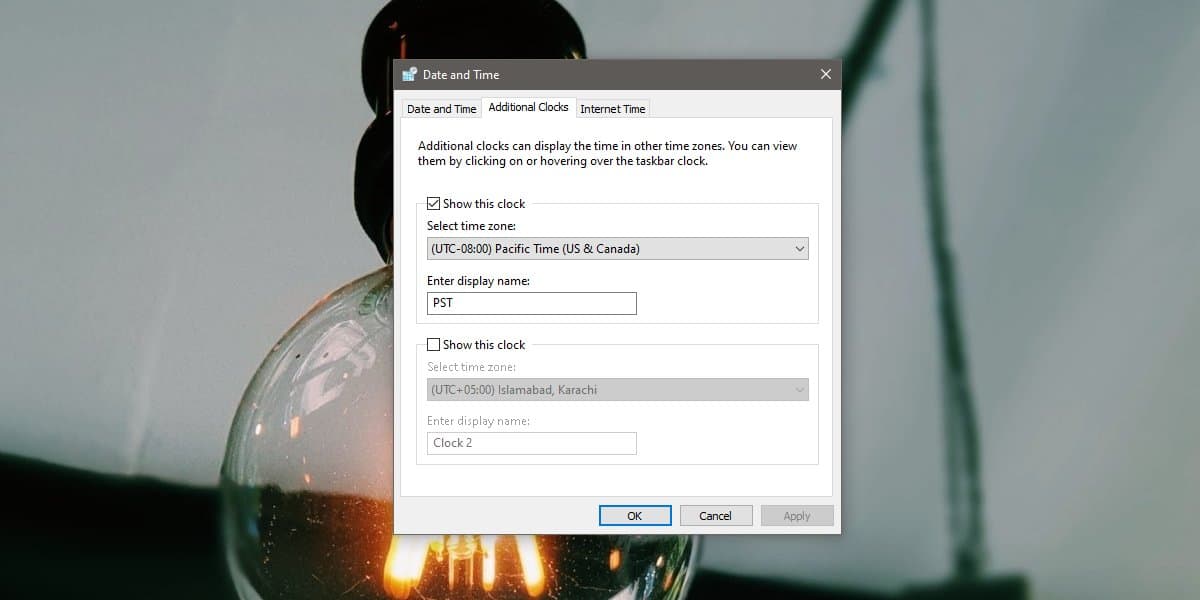 Once you're done, click Apply, and then OK. On the task bar, click the clock/date in the system tray and the date/calendar panel will open. The second clock will appear under the first, primary clock and it will be noticeably smaller.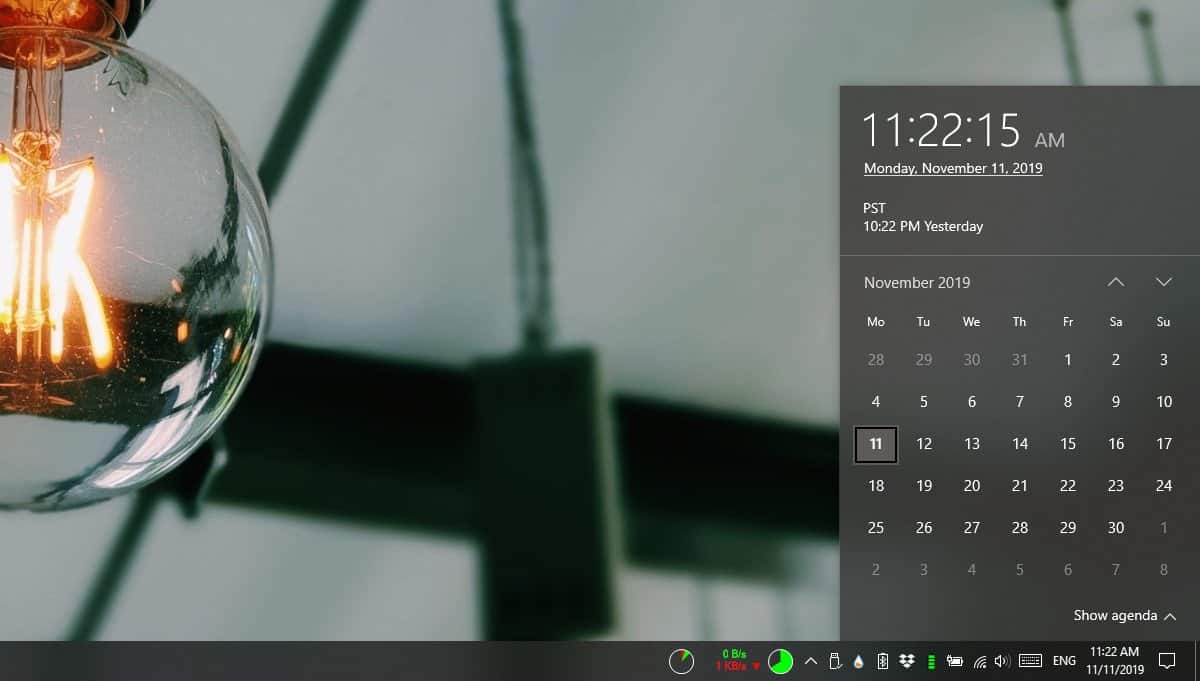 As far as supporting clocks for multiple time zones go, this is the extent of it. The Alarms & Clock app on Windows 10 has nothing to do with the new clock(s) that you add. The alarms will all still target the primary time zone that is set on your PC. If you want to set an alarm clock for a different time zone, your options aren't good. The stock alarms app won't do the job and the many third-party clock/alarm apps available for Windows don't seem to have anything like it either.
You only have two choices; change the time zone for the primary clock, or manually factor in the time difference between the time zones and create an alarm accordingly. The problem with this approach is that there is going to be room for error every single time you create an alarm. Time zones go both ways; a country can be ahead or behind your current location.