How to add text to a video on Windows 10
A good or even average video editor has an option to add text to a video. They also carry a nominal price tag so if you often have to make basic video edits, or even create simple videos, they will do the job at a fraction of the cost of more professional apps. If you need to add text to a video, and do not have a video editor on hand, you can use the stock Photos app on Windows 10.
The stock Photo app has a basic video editor built into it. You can use it to add a few effects to a video, join and split videos, extract a frame from a video, and add text. The text can be added anywhere on the video, you have a few different fonts to choose from, and you can choose how long it will stay visible.
Add text to a video
Open the video you want to add text to in the Photos app. Click the Edit & Create button at the top and select 'Create a video with text'.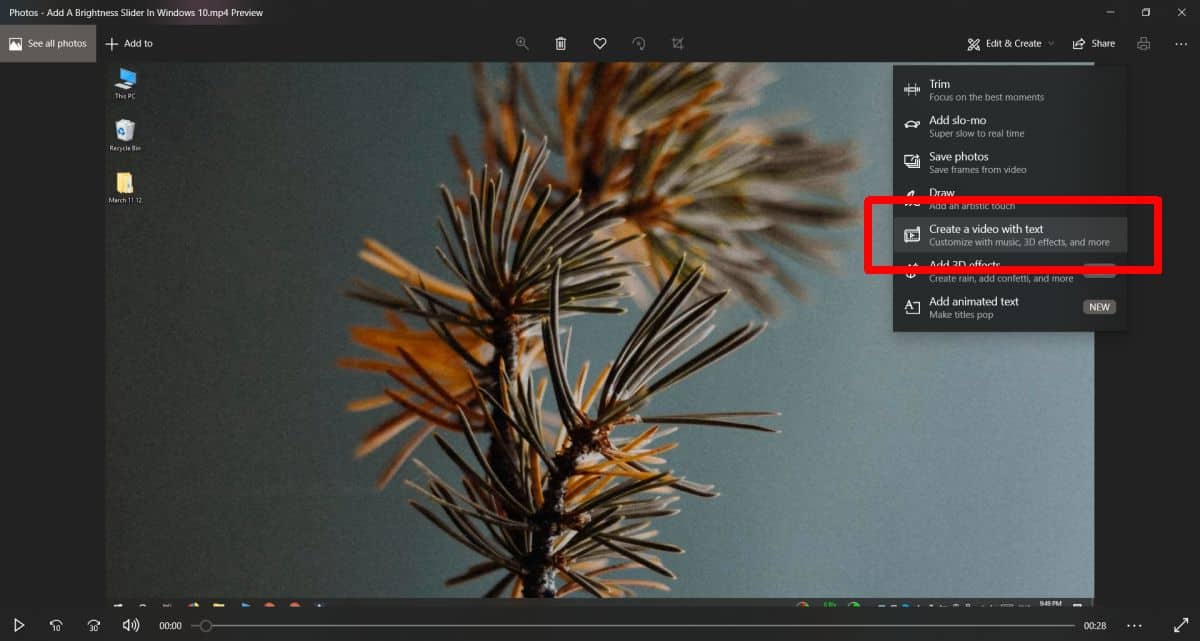 This will open the video editor. You will be asked to give your video a name. This is optional so skip it if you want. Once in the video editor, look at the bottom and you will see a 'Text' button. Click it.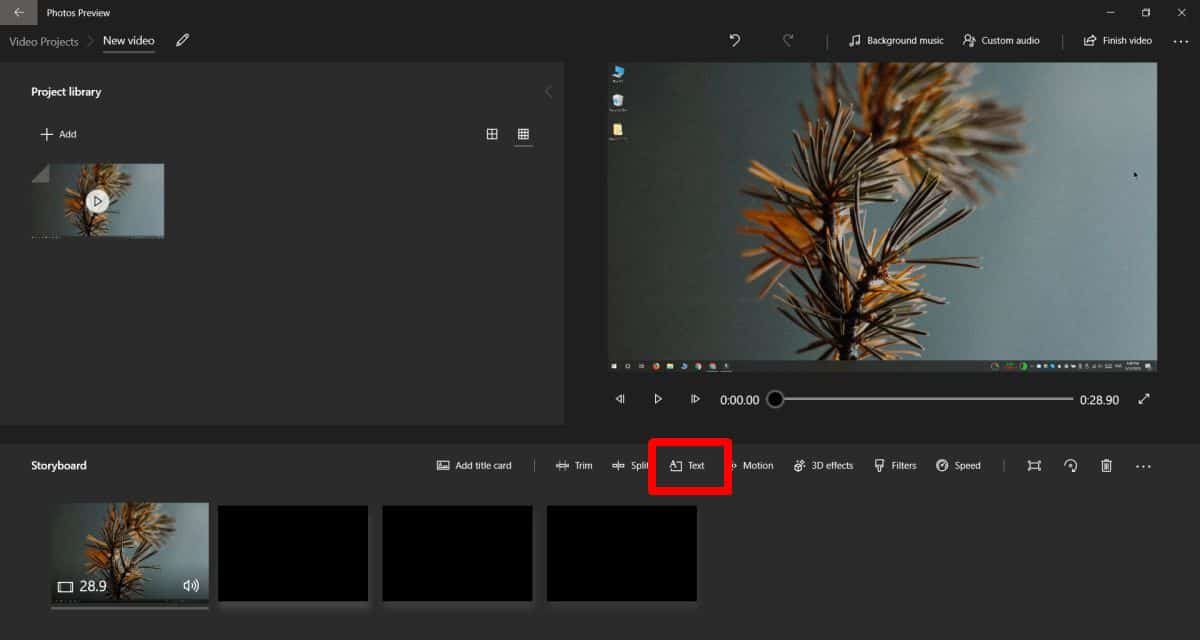 A column will appear on the right. Select a font from it. I recommend using Impact as it is white text with a black border and it will be visible on all backgrounds. Enter text in the text box, and use the 'Layout' section to choose where the text will appear. Finally, on the seek bar, use the controls to set how long the text will appear in the video, and which parts it will appear over. Click Done.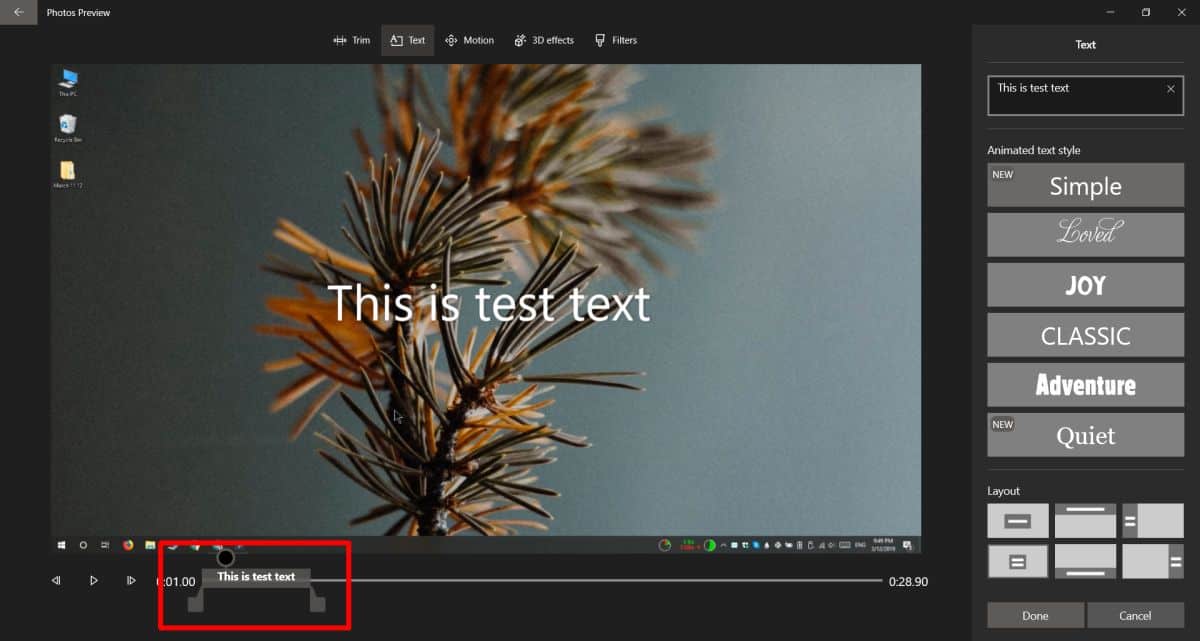 Click Finish Video at the top right to save the video. You can also add a title card to the video. There is an option for it on the same screen where you click the 'Text' button.
The video editor in Photos is basic so you won't be able to freely move the text on the video to any spot, you cannot change the size of the text, add a custom font, or change the color of the text. If you'd like more options regarding the text, you can give Movie Maker a try. If it doesn't fit the bill, give OpenShot a try. It is a free, open-source video editor with a reasonably easy-to-use UI.