AeroBlend Automatically Rotates Windows 7 Aero Colors With Three Modes
AeroBlend is a Windows 7 Aero color rotating application which automatically changes the Aero color to match the current wallpaper, active application icon or active application's content. It can be run in three modes namely, Wallpaper mode (for rotating aero color according to the current wallpaper), Active Application Icon mode (to change Aero color according to the icon of the active application) and Active Application Contents mode to change the Aero color according to the content on which the mouse pointer is present.Moreover, you can also set the color Intensity and fade icon appearance.
AeroBlend sits in the system tray and can be exited or disabled anytime to stop the Aero color rotation process. You can also access Settings from the system tray to configure your desired criteria for automatically switching Aero color.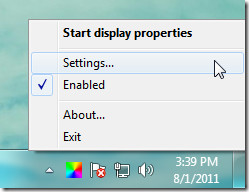 From Settings, you can set a preferred mode to change Windows 7 Aero color i.e. Wallpaper, Active application icon, and Active application contents. The Aero color intensity can also be changed and icon color can be faded.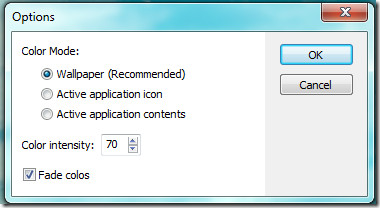 The below screenshots are an example of the Wallpaper mode. The color is automatically selected in relation to the dominant color of the current wallpaper and matched with the best available Aero color to reflect the background imagery.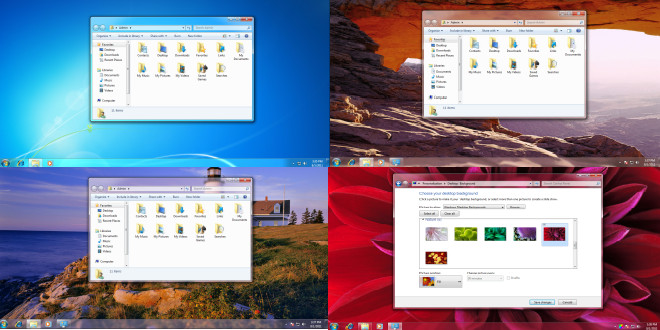 When you select the Active Application icon or contents mode, the color changes are meant to reflect the current application's icon dominant color or the content on which detects application content color. In the below screenshot AeroBlend is running in Active Application Contents mode and the mouse pointer on the Firefox icon has changed the Aero color accordingly.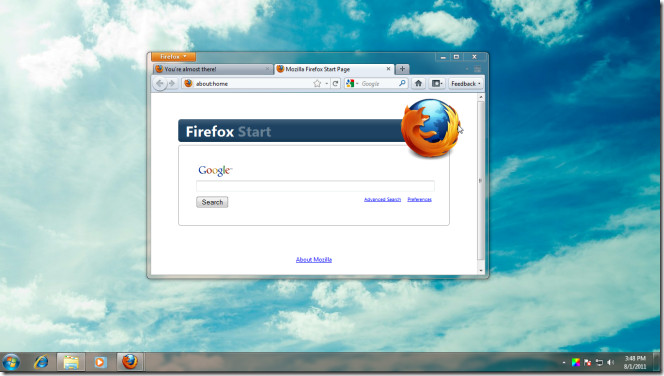 AeroBlend works on Windows 7 only and requires the Aero effect to be enabled.