Aml Maple Assists Users Who Have To Change Keyboard Layout Frequently
If you are one of those users who have to change the keyboard layout frequently because you work on different languages then you would know how hard it is to work in such an environment. Aml Maple is a simple tool for Windows that makes working with multiple keyboard layouts much more easier.
It assists you by telling you which document is in which specific language by showing a flag icon and/or a color caret. It will also show you the current active keyboard layout, thus, making switching btw keyboard layouts much more easier.
Note: You need to install Windows language pack to take full advantage of this tool.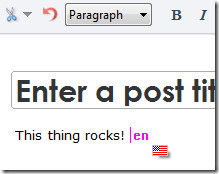 You can see which features are enabled and disabled by moving your mouse cursor over the system tray icon.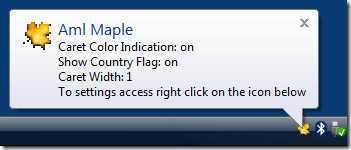 To change the settings, such as, Hotkeys, Start with Windows, Language, Flags, Enable/Disable Mouse Cursor and Text Caret, simply right-click the system tray icon.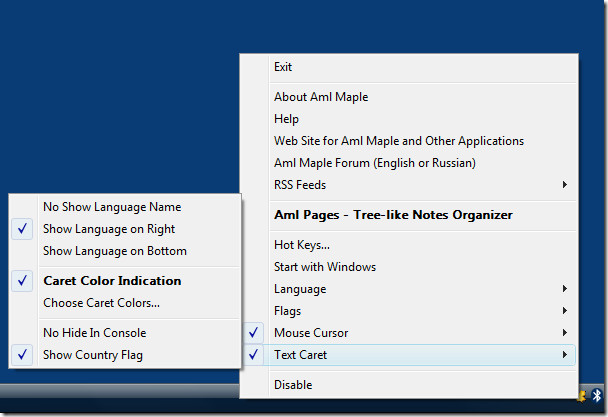 You can choose different caret colors for each keyboard layout by going to Text Caret > Caret Color Indication.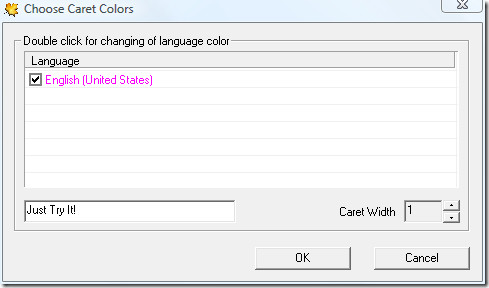 Overall, it's a great tool that is both robust, user-friendly, and portable. It works by sitting in the system tray and does not disturb any of your work. It is compaitable with all versions of Windows. The app supports mouse cursor for the following languages only:
Azerbaijani, Byelorussian, Bulgarian, Chinese (Simplified), Chinese (Traditional), Czech, Hebrew, Hungarian, Hindi, Japanese, English, Estonian, Finnish, French, German, Greek, Italian, Korean, Kazakh, Latish, Lithuanian, Norwegian, Polish, Portuguese, Romanian, Russian, Serbian, Spanish, Swedish, Ukrainian.
Enjoy!