AntiSpyware Plus – Remove All Spyware & Keyloggers From Your Computer
AntiSpyware Plus is a newly launched spyware protection software for Windows 7, Windows Vista, and Windows XP that removes all spywares and keyloggers from your system in one click.
You can also call it is registry and temp files cleaner since it removes all traces of programs in the registry which it deems harmful. Apart from it the following are cleaned from your system too:
Cookies
Cache
Temporary files
Browsing history and recently opened documents.
Just start the program, choose which parts and directories it should scan and hit Start Scan. You can also add a directory manually by hitting Add Directory link.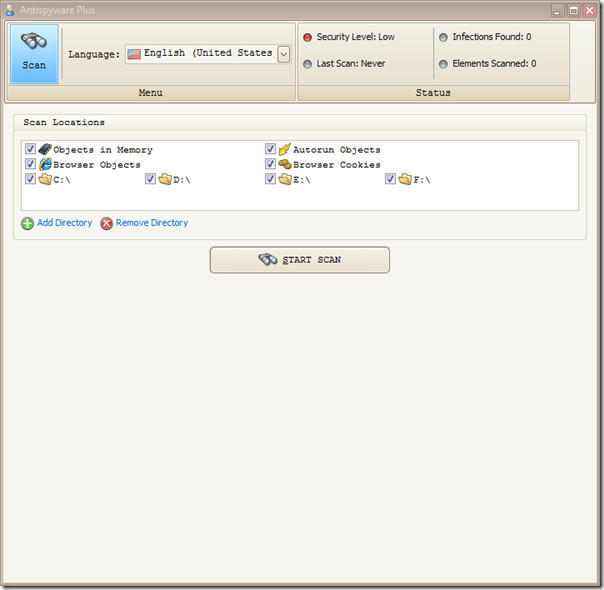 The scanning will take few minutes depending on the number of drives/directories selected and the number of spyware/keyloggers found.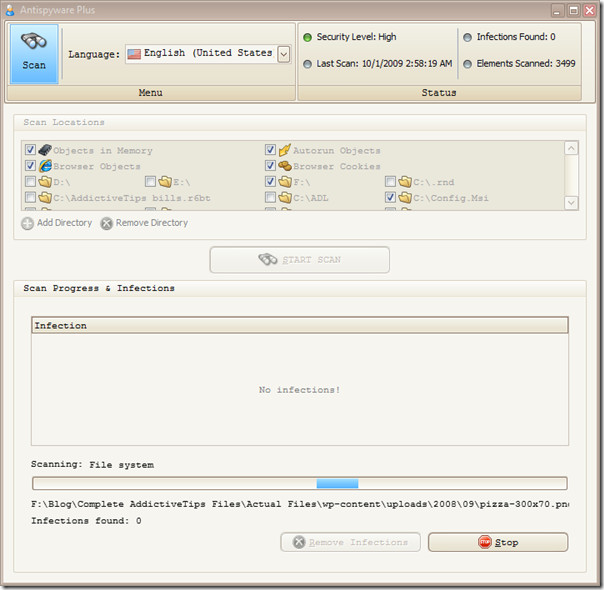 It detected a total of two spyware from my computer and removed those infections. It is a useful spyware protection software but have some limitations, for e.g, you cannot view complete details of the infections(only the name is displayed). To overcome this one has to Google the infection to find out what type of spyware it is.
It works on Windows 2000, Windows XP, Windows Server 2003/2008, Windows Vista, and Windows 7. If you are want to see the complete list of spyware protection software, go here. Enjoy!