AthTek NetWalk – Network Monitoring, Packet Sniffing & Analysis
AthTek NetWalk Personal Edition is a robust application to help in the administration of all kinds of networks. It is particularly useful for new network administrators who wish to gain in depth knowledge about network infrastructure and management. AthTek NetWalk contains graphical representations of the network with the use of advanced packet sniffing, to help project the network state in statistical and graphical format.
After installation, you will be prompted to select a network adapter to view stats from. You can also enable capturing packets in promiscuous mode by checking the relevant checkbox. Chose an adapter and hit Ok.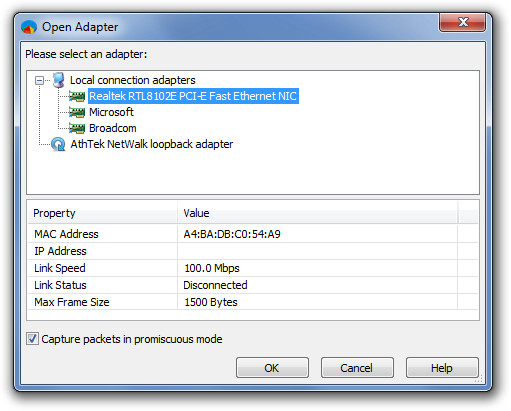 This will represent the overview of the network stats in a graphical user interface. This includes a monitoring dashboard, top MAC hosts pie chart, top IP hosts chart, and layered summary of application, net/transport and physical layers.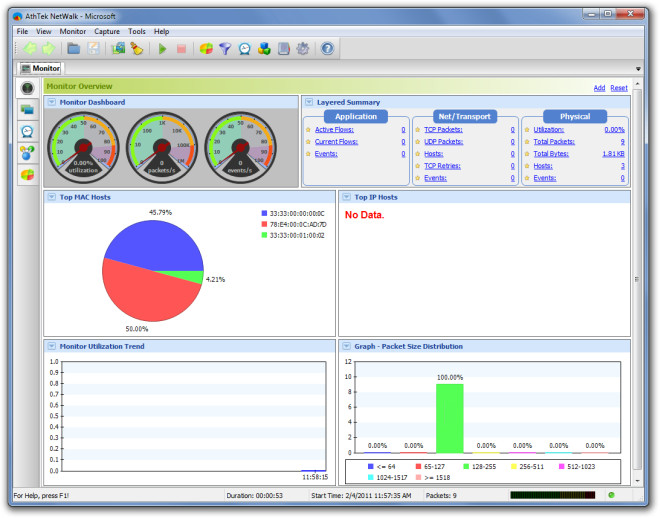 You can either click on any of the categories of the layered summary of application, net/transport and physical layers or select the Layered View option from the top left corner of the main interface (below the Overview tab below Monitoring). The layered view can be utilized to view information regarding DNS name resolution, HTTP – World Wide Web, QQ – Technet IM, ICMP Analysis, MAC hosts, VLAN, SMTP, Telnet and much more.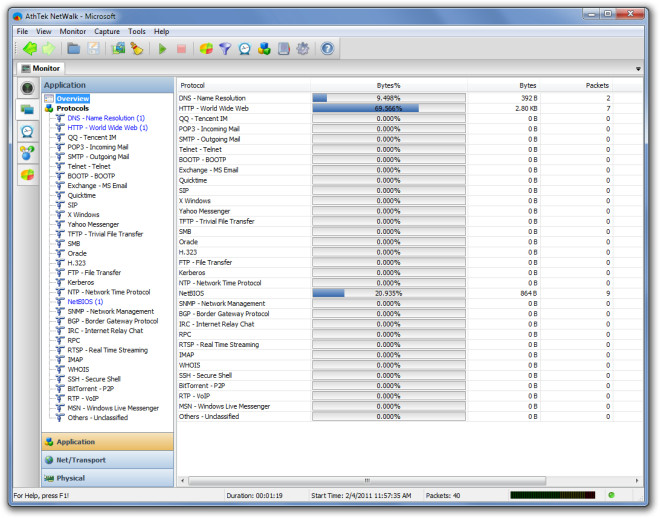 You can also chose the Events option below layered View to analyze network integrity and see a map of the network via the Matrix Map option (below Events).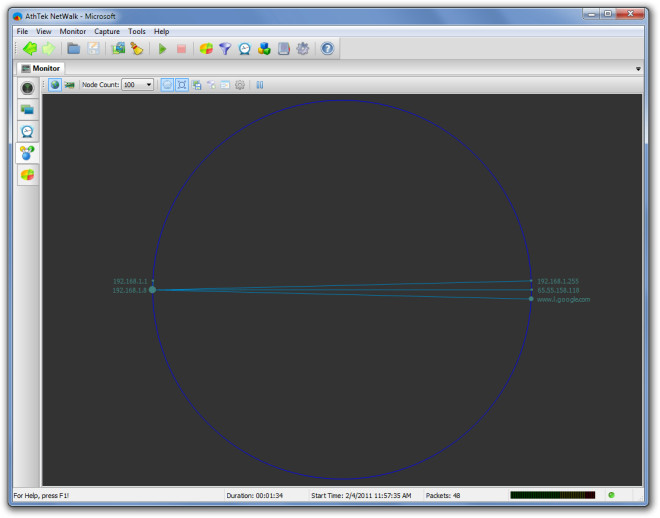 To see a graphical representation of the network state click on the Graphs tab (below Matrix Map). From here, you can view current utilization, application layer protocol packets, ping requests and replies, TCP vs UDP, ARP requests and replies, broadcast vs multicast total, DNS (successful and failed queries), packet size distribution and TCP SYNs, Fins and RSTs.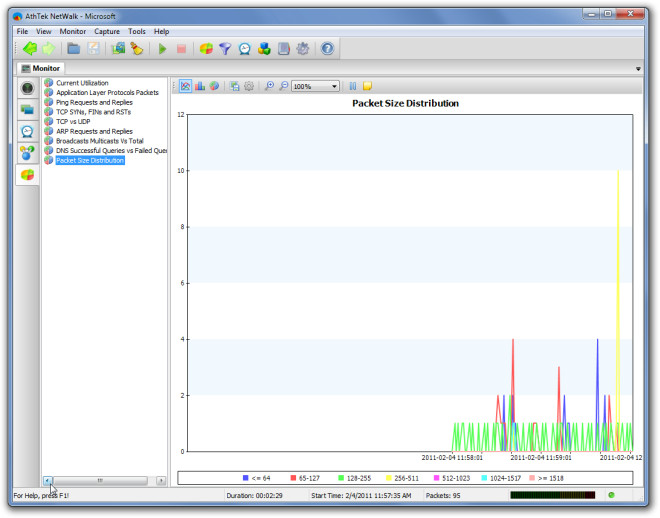 AthTek NetWalk is a comprehensive network infrastructure analysis tool which helps in managing, maintaining and troubleshooting all kinds of networks. It works on Windows XP, Windows Vista, Windows 7 and Windows Server 2008.
Download AthTek NetWalk Personal Edition (Free Edition)