CRegistry Comparison: See Changes To System Registry Over Certain Time
CRegistry Comparison is an open source registry comparison application for keeping an eye on registry changes. You can use this tool to check for changes that may have been made by newly installed applications (to the system registry), and identify unwanted changes. This application creates a .CRE registry file and enables comparison of two files. Furthermore, you can also save changes to a text file. CRegistry Comparison can be used by both novice and advanced users to compare the precise difference that occurs to a registry as a result of any kind of alterations that are rendered over a period of time (to the system's registry), including not just the changes which may have been made by a software, but also the changes that are made by malware or system hijacking programs. This way, you can determine if an application is trying to gain access to your system for malicious purposes.
When the application is run for the first time, it creates a registry compare file on your desktop for future reference. With this file, you can compare your registry changes at any time. Click OK to continue.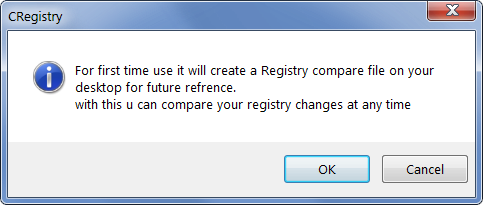 Once done, your system will be scanned and updates for registry changes will be detected.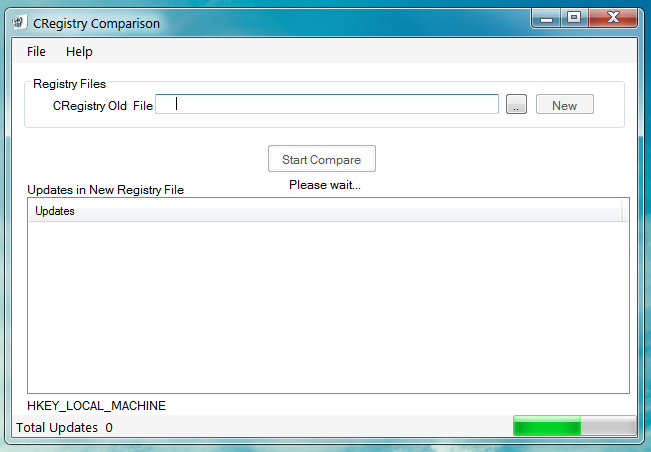 To compare registry changes, click Start Compare. This will display a comparison for your old registry files with the new ones, and the updates made to your system registry. You can even save the result to a text file via File –> Save Result.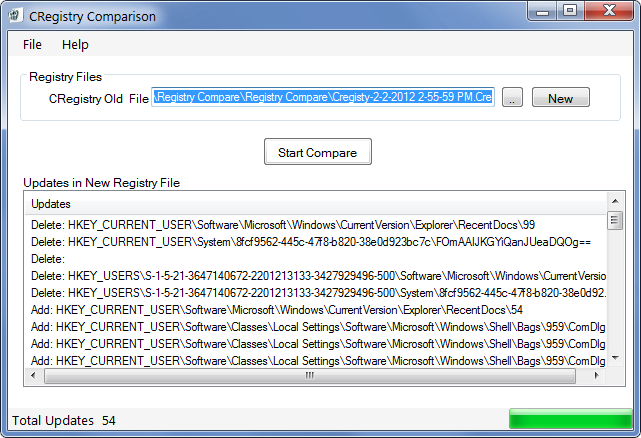 CRegistry Comparison works on Windows XP, Windows Vista, Windows 7, Windows Server 2003 and Windows Server 2008.