How To Easily Back Up & Transfer Data Between iPhones For Free
Data management for iPhones is something iTunes holds a monopoly over. Unfortunately, iTunes isn't getting better. The previous version has done away with the App Store and app downloads. The iTunes back-up is a single file; you can't extract specific information from it, not unless you're willing to pay for an app that can do it for you. EaseUS MobiMover can transfer data between iPhones. The app can transfer data between iPhones but it can also transfer it between an iPhone and a computer, and vice versa. It's free to use unlike other apps in this niche and it supports the latest version of iOS. The app is available for Windows and it is compatible with the iPhone 8 and the iPhone X.
Data Transfer Modes
EaseUS MobiMover has four data transfer modes; transfer to current device, transfer to another device, transfer to computer, and custom.
The 'Transfer to this device' mode lets you transfer music, videos, and photos to your iPhone. You can transfer individual files, or select an entire folder of music or photos to transfer to your phone. It beats the full back-up you need to take with iTunes and you don't have to sync your entire library every time you add a new file.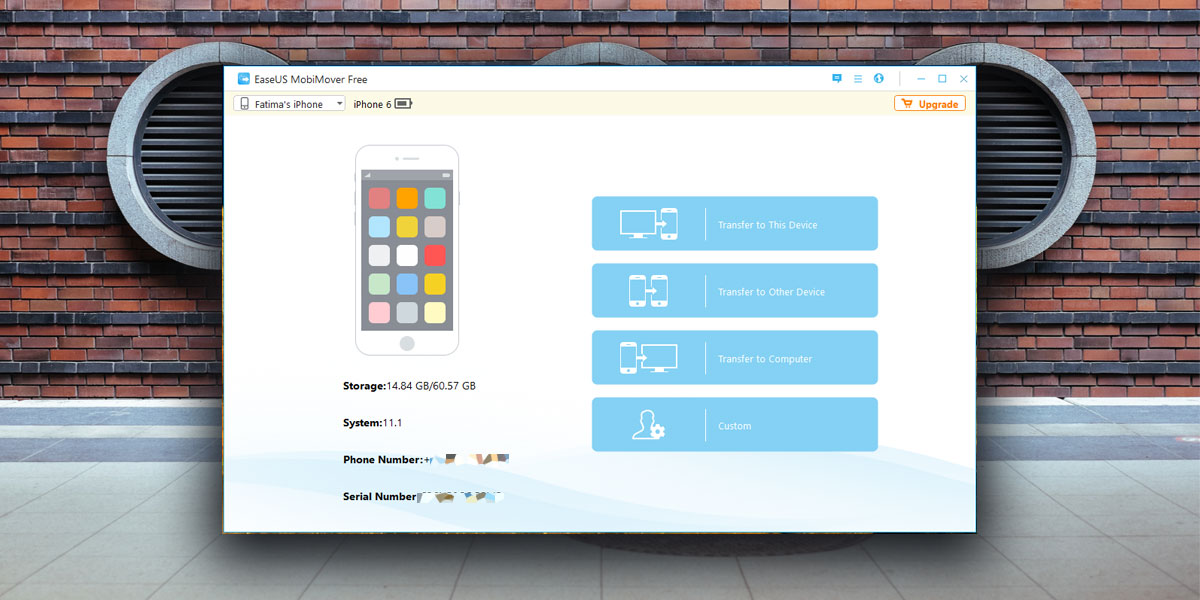 The 'Transfer to other device' mode lets you connect two iPhones and transfer data from one phone directly to the other. You don't have to back up data and then copy it over to your second phone. Additionally, unlike the back-up that you get with iTunes, you can choose what data to transfer to your second phone.
For example, if you want to keep photos on your old phone, you can choose not to transfer them to the second phone.
The 'Transfer to computer' mode lets you move music, images, videos, ebooks, ringtones, etc to your computer.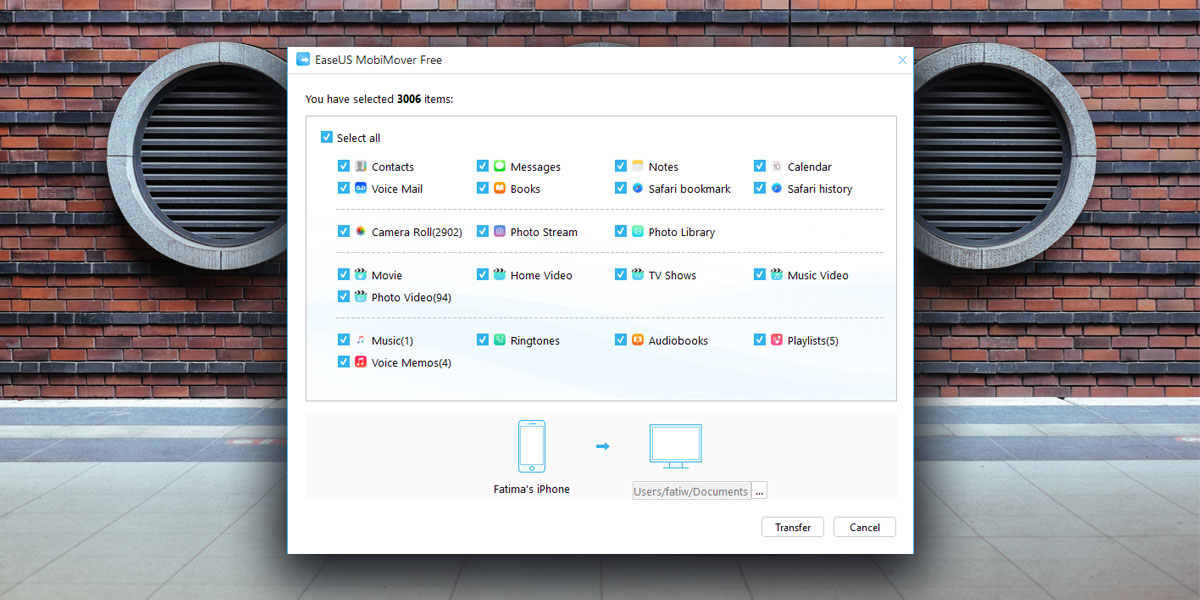 Finally, the Custom mode gives you the option to export individual items, e.g., a single text or iMessage, or a contact to your computer. You can choose multiple items and back them up.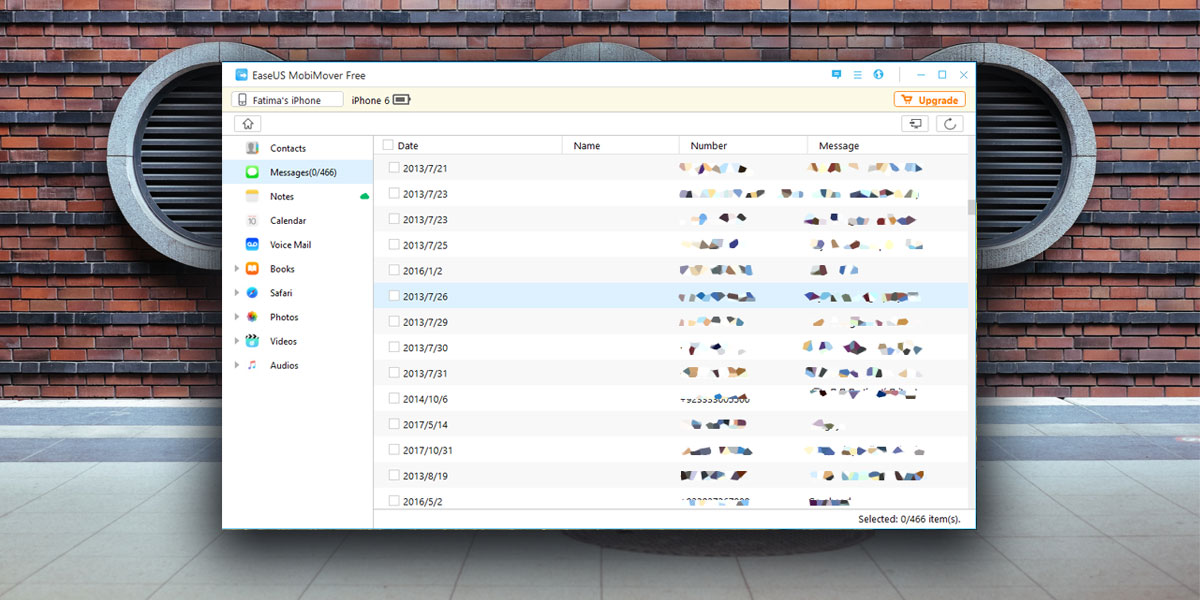 The time the app takes to transfer data depends on how much data there is to transfer. EaseUS MobiMover is reasonably fast but if you have a lot of videos and photos, and a large music library, transferring them all can take some time.
Disable iCloud
While EaseUS MobiMover works great, it does require that you disable iCloud when you transfer data. You don't have to disable it completely; just for the items you want to transfer. For example, if you want to transfer your contacts to your computer, you have to disable iCloud back-up for the Contacts app on your iPhone. If you don't, the transfer will fail. You can enable iCloud again once the transfer is complete, no harm done.
The app can detect when you disable iCloud for data. All you have to do is refresh the items within the app. There's no need to disconnect and reconnect your device.
Viewing Exported Items
The music, photos, and videos are exported in their original format and quality. You can open them with your default app for the respective file type. The messages are formatted so that they're easier to read. The number that sent you the message is also included with the exported text. It's saved as an HTML file, as are your notes, reminders, etc. and you can view them all in your browser.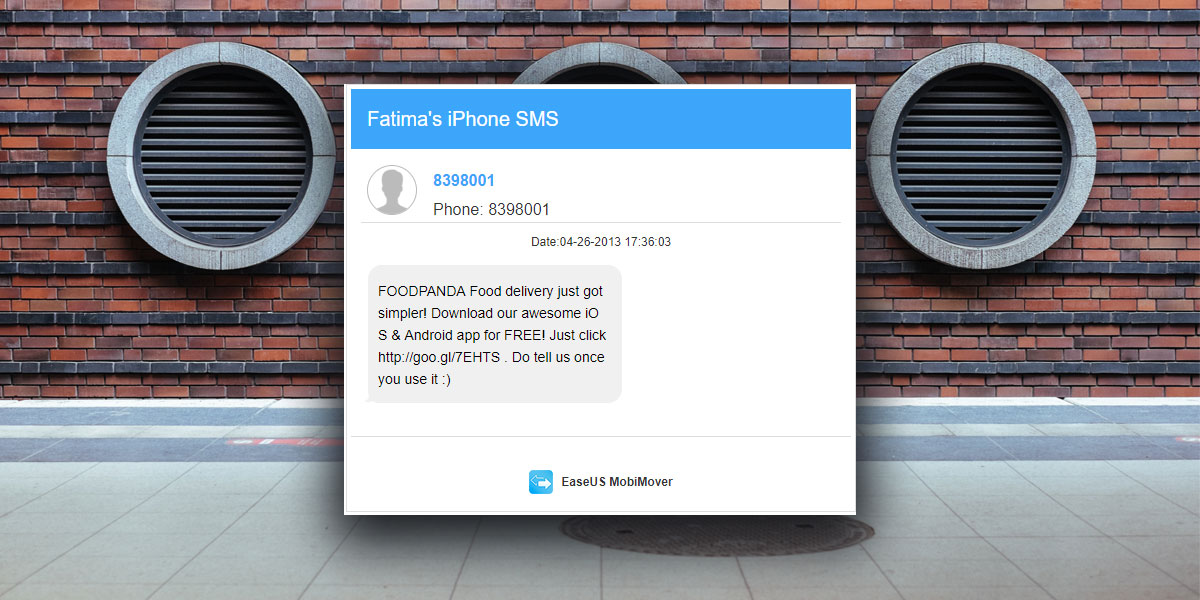 Deleting & Editing Data
EaseUS MobiMover is at its core a data transfer app but it has additional features that help manage data on your iPhone. Noteworthy is the deleting and editing feature that works with contacts and photos, among other things.
With EaseUS MobiMover, you can edit an existing contact on your phone and add additional details to it including another phone number, email, and even a note.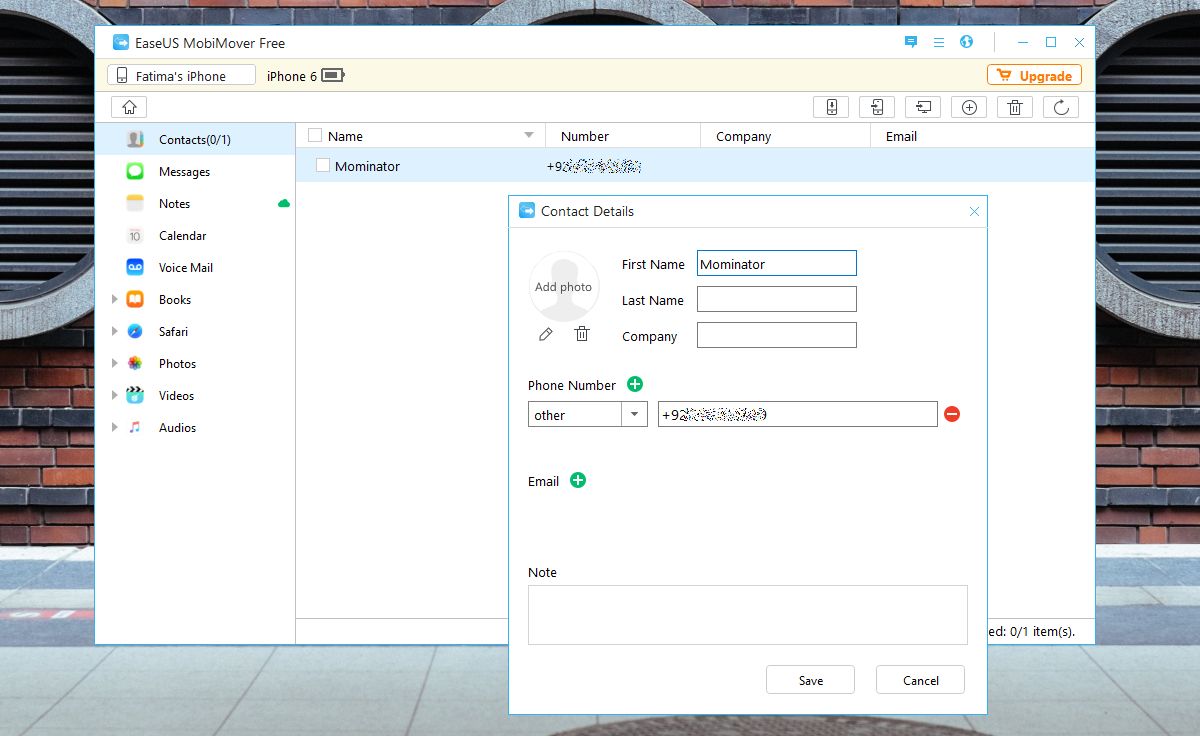 The app also has a built-in photo viewer that you can use to view the photos in your camera roll or photo stream. The photo viewer is basic but it lets you rotate photos, and delete them enmasse. If your camera roll is clogged up and your iPhone is taking too long to delete the photos in it, you can use EaseUS MobiMover to delete the photos easily and quickly.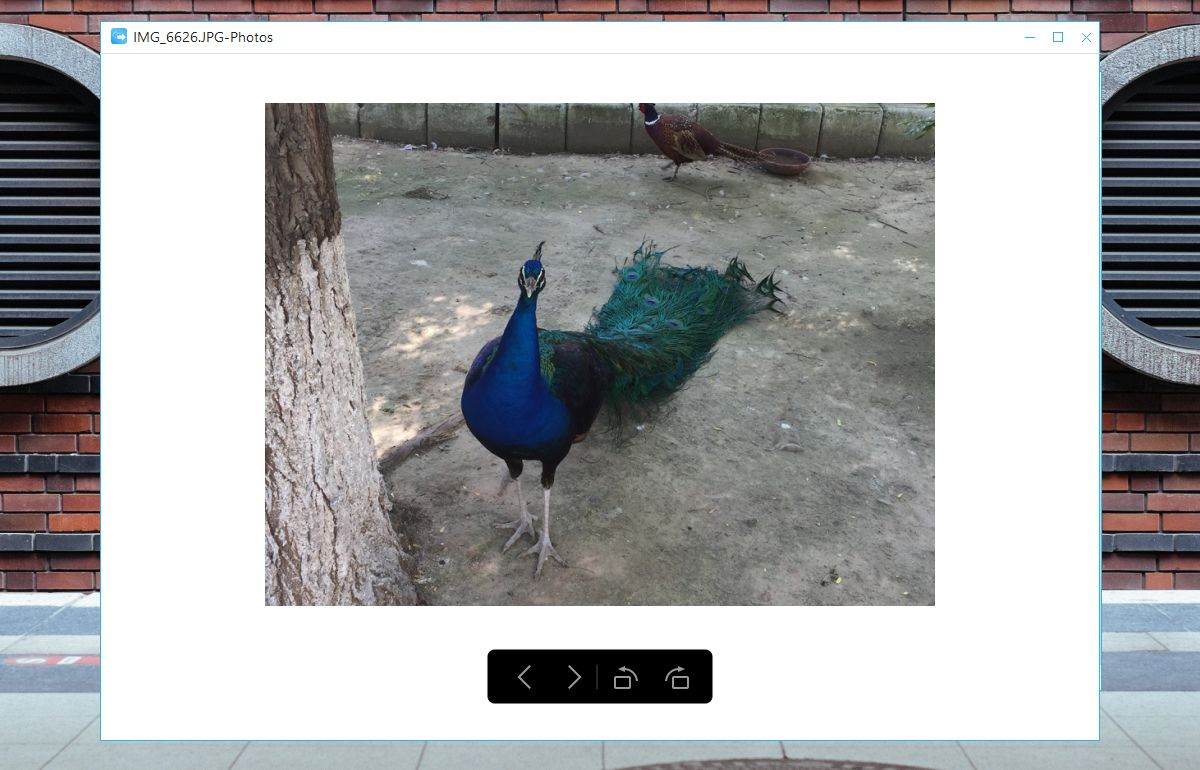 A Simple, Free Solution
EaseUS MobiMover doesn't do anything new, or unique. There are plenty of apps that can transfer data between iPhones but EaseUS MobiMover does it simply. Most apps that offer data transfer get so lost in incorporating multiple features that they neglect the UI. EaseUS MobiMover is easy to use regardless how good or bad you are with technology. It's also worth noting that the app doesn't make it easy to accidentally erase data.
EaseUS MobiMover has a paid version but you only need it if you plan to use the app commercially. If you need to use it on a home computer, it's free forever. The app doesn't limit you to using only a few devices so you can use it to manage every iOS device you have at home.