Batch Create Folders In Windows With New Folder Wizard
If you want to batch create folders in Windows with any numbering, prefix, suffix, etc then it can be quite a pain. New Folder Wizard aims to reduce this pain. It is a free little portable tool for Windows that lets you batch create as many folders as you like, the maximum being 20,000 folders at one time.
All you have to do is to enter the target folder where you want to batch create more folders. Select the Folder Prefix, Suffix, Numbering, etc and click Preview.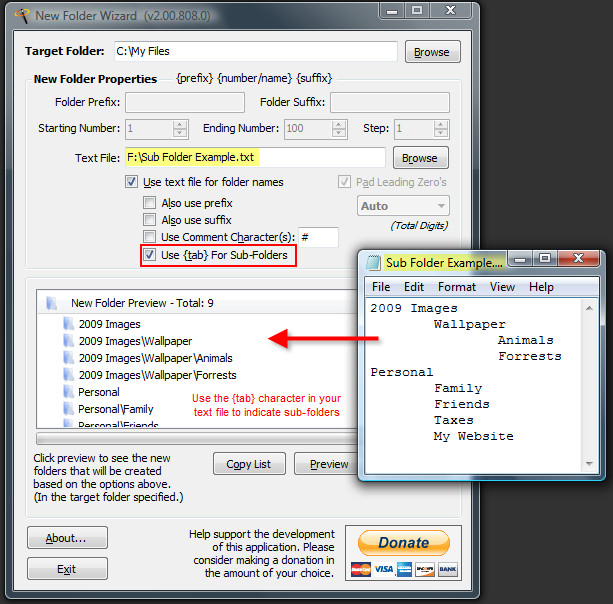 Note: Clicking Preview is important, otherwise no folders will be created.
Once everything is ready, click Create to begin creating the folders in bulk. Previewing also helps to get rid of any mistakes because once all folders have been created there is no functionality to undo the process. You will have to manually delete the folders later after saying a loud "Ouch".
Another useful feature is that you can create folders in bulk by using a text file as source. You can also name the folders using MS Excel, later export it to text file and then use this program to batch create folders.
It requires .NET Framework 2.0 minimum to run and works on all versions of Windows. Enjoy!