Best Windows File Manager of 2021
If you are fed up with wrestling with File Explorer to manage and transfer files on your Windows PC or laptop, this article is the one you have been looking for. It is a cumbersome and lengthy process using Windows in-built tools but fortunately, there are some third-party file managers that make the process much more user-friendly. In this guide, we will profile the best of them.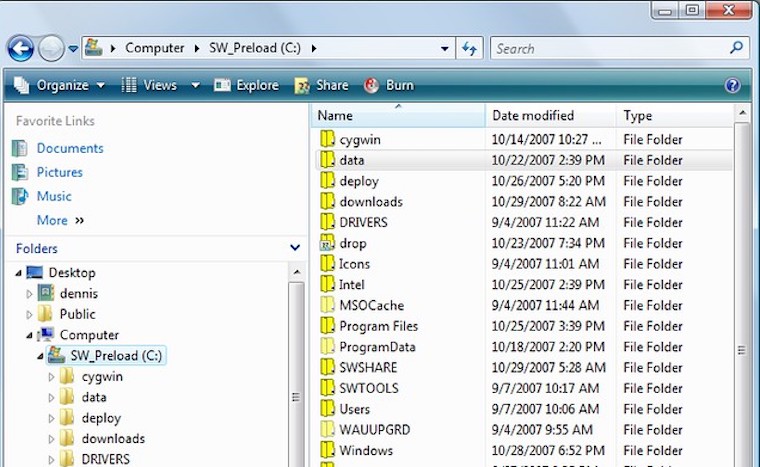 Let's admit it. Moving files around within Windows and transferring them to other locations is a real pain.
While Microsoft has spruced up much of its Windows offering over the years, the File Transfer tool has remained largely untouched. As a result, far too many people spend far too long trying to open the right folders and then waiting for hours while Windows moves their files.
But it doesn't have to be this way. In this day and age, people expect far more from their file management tools and inevitably, there are a number of file management tools that have been created by third-party developers and are a vast improvement on Microsoft's in-built offering.
The problems with File Explorer
The File Explorer tool you get with the latest version is likely to look very familiar to you. That's because although Windows has changed in many aspects beyond all recognition over the years, File Explorer has remained largely untouched.
Transferring files from one location to another on Windows is a convoluted process. It often involves having to open two different Explorer windows and then dragging and dropping the files individually between them.
Once you have done this, the transfer process is often painfully slow and there is no option to pause it or restart it which means that people often have to sit there and wait until their files have finished transferring.
You cannot create new folders without having to go through menus and more advanced options like batch naming are out of the question.
File Explorer was a cutting edge tool once upon a time. But in the modern age of cloud storage and document management tools, it is woefully out of its depth and long overdue a revamp.
Whether Microsoft has some developments in the pipeline is unclear, but even if they have, for you here and now that is no use. What you need is a simple user-friendly file management tool that can help you manage and transfer files within your current Windows environment.
That's what this guide can offer you. We have road-tested the very best alternatives to File Explorer that are currently on the market and in the next section, you will find our rundown of the top 5 Windows File Management tools:
Best Windows File Manager of 2021
In this guide, we will profile the best of them, explain why you need them, and tell you everything else you need to know.
1. Total Commander
Pros
Works on all versions on Windows from 3.1 up.
Works with cloud storage solutions
Neat archiving tool
Cons
Payment process a little convoluted
Total Commander used to be known as File Management and has been around in one form or another for more than 20 years. This longevity is no coincidence and Total Commander has stuck with the style and interface that has served it well for years.
That's not to say that it hasn't kept up to date with modern technological developments. Total Commander is regularly updated and is able to support multiple cloud storage tools and many of the latest apps and features that have been added to Windows 10.
Total Commander has a very powerful background process manager that makes it ideal for transferring large quantities of files or documents at the same time. You can pause or restart this process at any time and also set a speed limit so it doesn't slow down other processes that are running at the same time.
The Total Commander interface is simple and straightforward to use and if you want to expand its features there are a number of plugins you can add. Optional features include sorting files by size, searching for text strings within PDF documents, and editing music metadata.
There is also a very nice in-built archiving tool that allows users to create and extract archive folders in all of the most popular file formats.
Total Commander is a shareware tool and as such, you can use it for free and share it with others too. But after 30 days, you will be asked to buy a license at a cost of around US$45. Rather annoyingly, after signing up, you then have to wait a while before you receive the key for the software, but once that is received it is full steam ahead.
Total Commander is the ultimate Windows File Management tool. It is simple to use, well-designed, uncluttered, and yet hugely powerful and can work behind the scenes while you get on with other things. Highly recommended.
2. Directory Opus
Pros
Impressive speeds
Extremely customizable
FTP client and file compression tool included
Cons
Directory Opus is a high-end file management tool that is built on a visually pleasing icon-led interface that is simple to look at and also highly customizable. Users can use various options to tailor the interface to suit their needs and to focus on the features they use.
There are also a number of neat features such as multi-pane opening and tabbed browsing to help you control the appearance of the interface while this will also help you filter and search through files quickly as well.
This is a super-fast file management tool. It uses multi-threading to enable it to offer faster processing and it also enables you to queue up and manage operations to suit your needs and priorities.
There is more too. Directory Opus also offers an FTP client feature and there is a handy file compression tool built in as well. It also offers the ability to edit integrated metadata and it is able to save complex search terms as macros for you to use in the future.
If you want to try Directory Opus, there are two options available. Directory Opus Light and Directory Opus Plus. Both versions are available free for 30 days before you have to pay a licensing fee of around $30 (Light version) and $58 (Pro version).
If you are looking for a tool to replace everything that File Explorer does, then the Pro version is the one for you.
3. Xplorer²
Pros
Modern design
Sticky Selecting
Cons
Slightly unintuitive layout
Not as customizable as some tools
Xplorer² has a rather dated website but the tool itself is among the most modern-looking of any on this list. Its interface gives users a choice of appearances with either a ribbon-style look or a more traditional menu bar option.
There are a ton of features on offer with Xplorer², many of which you won't come across on any other file management tool but which are actually extremely helpful. These include things like being able to select several files at once without the risk of deselecting them by accident when you click somewhere else by mistake. This is referred to as Sticky Selecting and is something that we really liked.
There is some customization of the layout of the interface available but not quite as much as other file management tools we have reviewed. The default layout uses horizontal panes too which we weren't so keen on as vertical panes are generally more intuitive for file transfers.
There are two versions on Xplorer² available to choose from. Xplorer² Professional is $29.95 while the more advanced Xplorer² Ultimate retails at $49.95. There are 21-day free trials of both versions available.
Frankly, the Professional version is likely to be sufficient for most home users whereas the Ultimate version is a more business-oriented tool. But if you want all the bells and whistles, the Ultimate version has them all.
4. Q-Dir
Pros
Free
Lightweight and streamlined
Four pane layout
Tabbed browsing and bookmarks
Cons
Struggle with large numbers of file transfers
If you are looking for something simple, lightweight, and capable of replicating and improving on File Explorer, then Q-Dir (also sometimes known as Quad Explorer) is a great option for you.
This is a simple, clean, and lightweight app that lets you move files around between four windows at the same time. The interface is neat and user-friendly but on a high resolution screen, the icons can seem incredibly small, although there is a screen magnifier option available to fix this.
Q-Dir can supported tabbed browsing and has a handy bookmarking function that lets you make frequently used files and folders.
As far as features are concerned, that is about as much as you will get from Q-Dir. This tool also has very limited customizability too.
But what it does offer is a more convenient and user-friendly file management tool than Microsoft's own File Explorer tool.
If you want to move large quantities of files or data, you would be better off paying for a premium tool. But if you are just moving files on a regular basis, Q-Dir is a free and effective tool and is a good option for you.
5. Clover
Pros
Makes File Explorer more usable
Adds tabbed browsing
Adds bookmark bar
Cons
Still depends on Windows File Explorer
Instructions in Japanese
If you are broadly happy with Window's in-built File Explorer but just wish it was a bit more functionality and user-friendliness to it then Clover might be exactly what you are after.
Clover is not a stand-alone file management tool. Instead, it is a neat little plugin that adds some of those features that File Explorer is lacking to the existing tool.
With Clover, you have the addition of web-browser style tabbing in File Explorer, so you don't have to open a new window every time. It also has a bookmark bar that is much more usable than Microsoft's own Quick Access links.
Clover is not packed full of extra features and tools. It just refines what Windows already offers. And it does it extremely well.
Clover is completely free to download and use, but there is one small catch. While the app and the website are in English, the installer tool is only in Japanese. If your Japanese isn't up to much, don't worry. It's simple enough to install Clover – just click through the green buttons and you will soon have the app installed.
Conclusion
Window's in-built File Explorer tool has not been updated for a long time and it shows. It lacks a great many features and is not at all user-friendly.
But you don't have to make do with it. There are lots of third-party extensions that can improve on File Explorer and let you manage your files and transfer them quickly and simply and at your convenience.
In this guide, we have outlined our top 5 options. Four of them are standalone tools while one is a simple app that makes File Explorer itself much more user-friendly. We have detailed the pros and cons of each and also outlined how much they will cost you. Don't worry, some are completely free.
If you have any comments or tips for our readers about file management on Windows devices that we haven't mentioned in this guide, please do share them with us in the comment box below. Equally, do leave us any questions too. We always try to answer them all.