How to add borders on Google Docs
Professional documents look a certain way; the formatting is consistent throughout and visually, they're nice to look out. Important images and topics stand out, and for longer documents, sections and chapters are properly defined.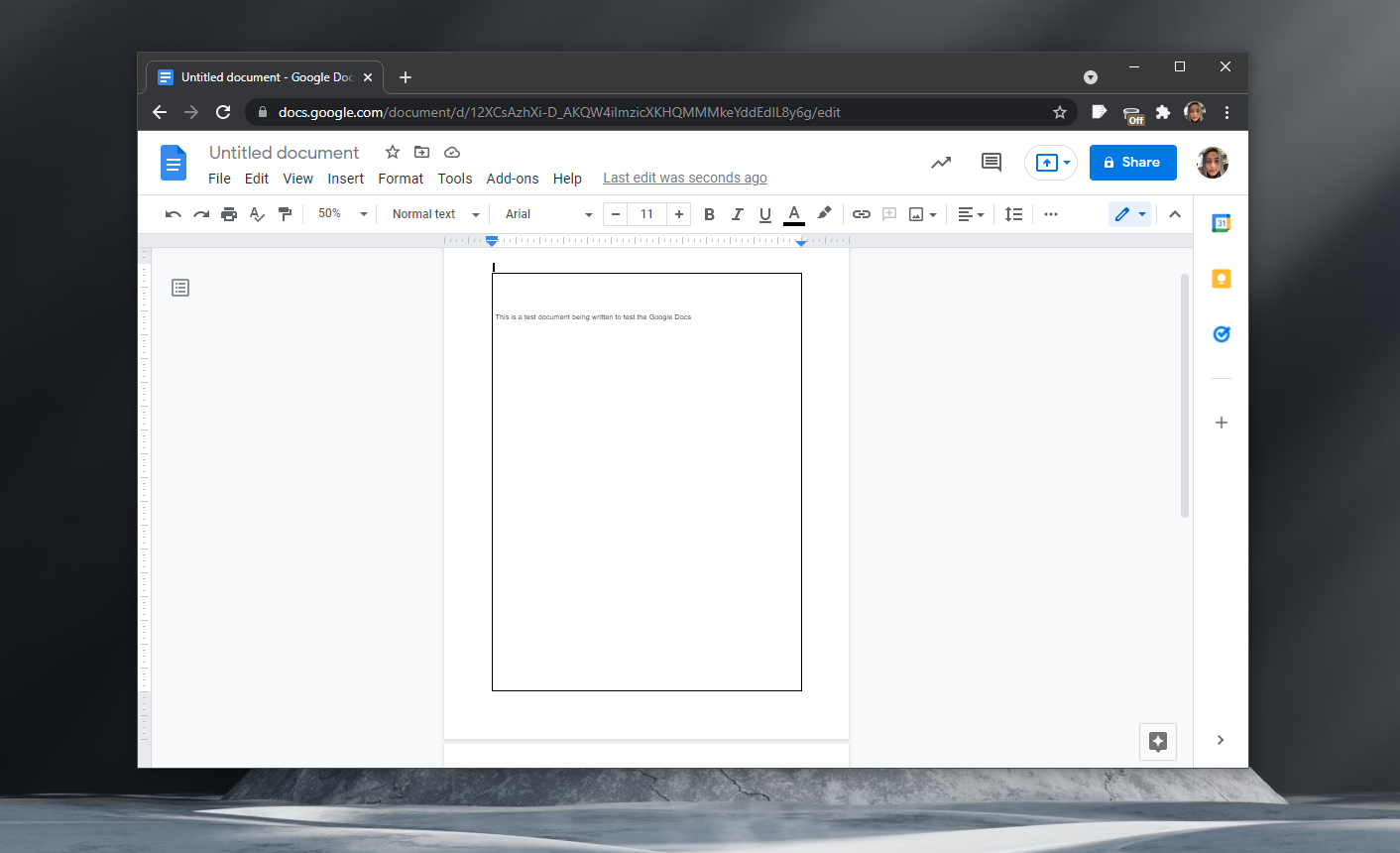 Borders on Google Docs
Borders in a document don't really help organize its contents any better but they look nice. If you're up to making the effort, you can apply different borders to each chapter and give the reader a visual clue that they're reading a new/different chapter.
Unfortunately, Google Docs doesn't have a border tool. If you want to insert one, you're going to have to get creative. Here's how you can add borders on Google Docs.
1. Create a table
You can create a 1×1 table and place your text inside the table. The downside to this method is that;
You will waste considerable space along the border of the page
You will need to insert a table on each page manually
Managing text, images, and tables within a table will be a challenge
To insert the table-border,
Go to Insert>Table.
Select only the top left cell so that you get a 1×1 table.
Once inserted, click inside the table.
Press enter until the table's height spans the length of the page.
At the top right, you will see a pen tool.
Use the tools to change the color of the table's border.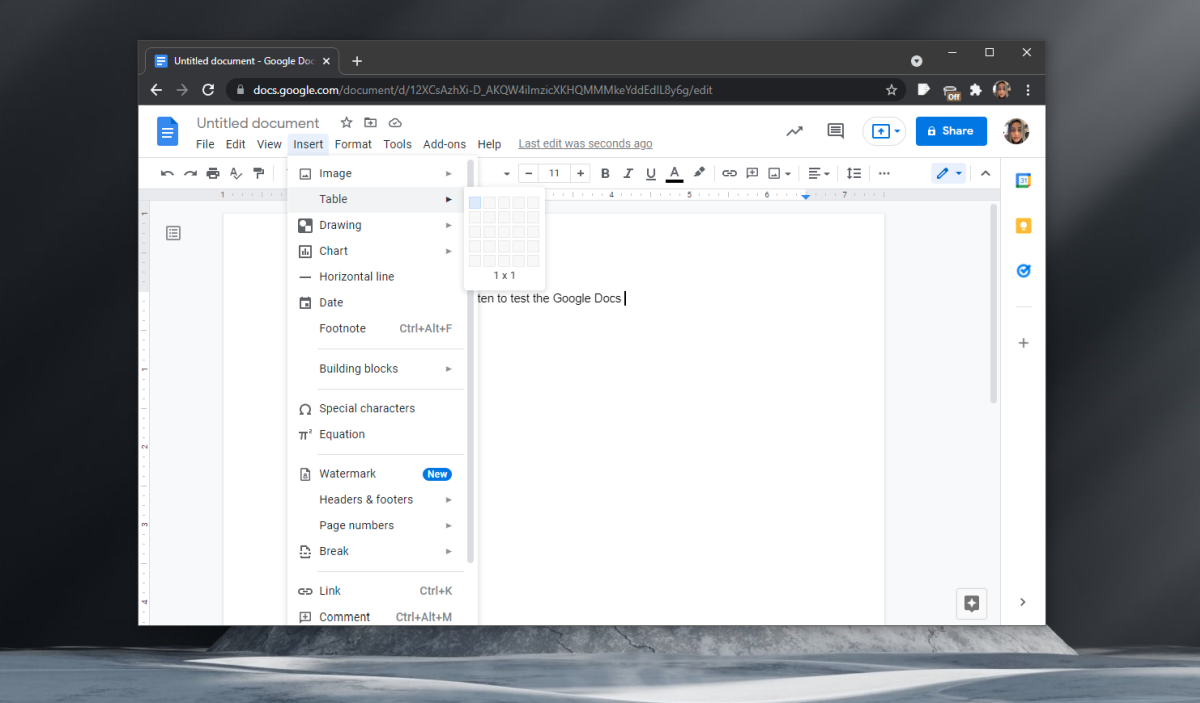 2. Use drawing tools
Google Docs doesn't have a border tool but it does have a drawing tool. You can use it to draw lines all around a page and create a border.
Open a new Google Docs file
Go to Insert>Drawing>New.
In the window that opens, select the shape drawing tool.
Insert a rectangle shape
Remove the fill.
Change the thickness and the color of the line.
Change the style of the line i.e., dashed, dotted, etc.
Click Save.
Once the rectangle has been inserted in the document, drag it out and fill the page.
Repeat for all pages.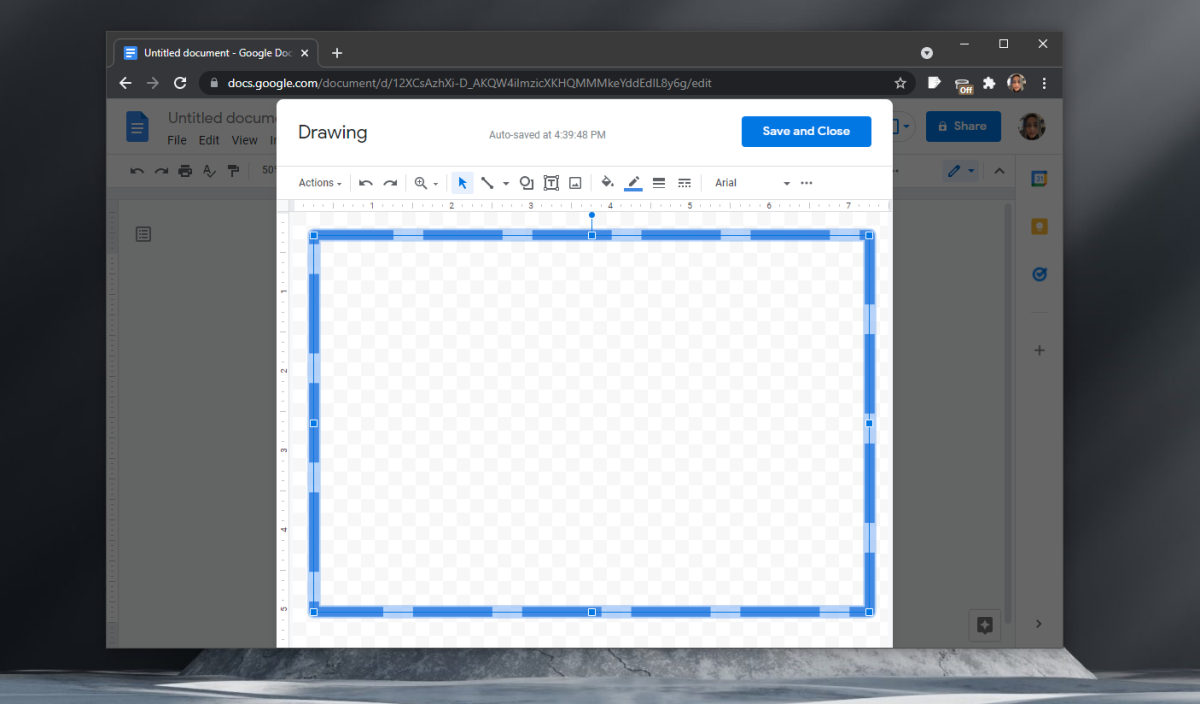 3. Use an image
This method will let you insert the most decorative border you possibly can in Google Docs. It's also going to be hard to work with. You need to find a frame in image format. It must be in the PNG format as the PNG format supports transparency.
Open a document in Google Docs.
Go to Insert>Image.
Upload the image from your local drive or a link.
Once inserted, adjust the image so that it works as a border.
Send it behind text from the image options.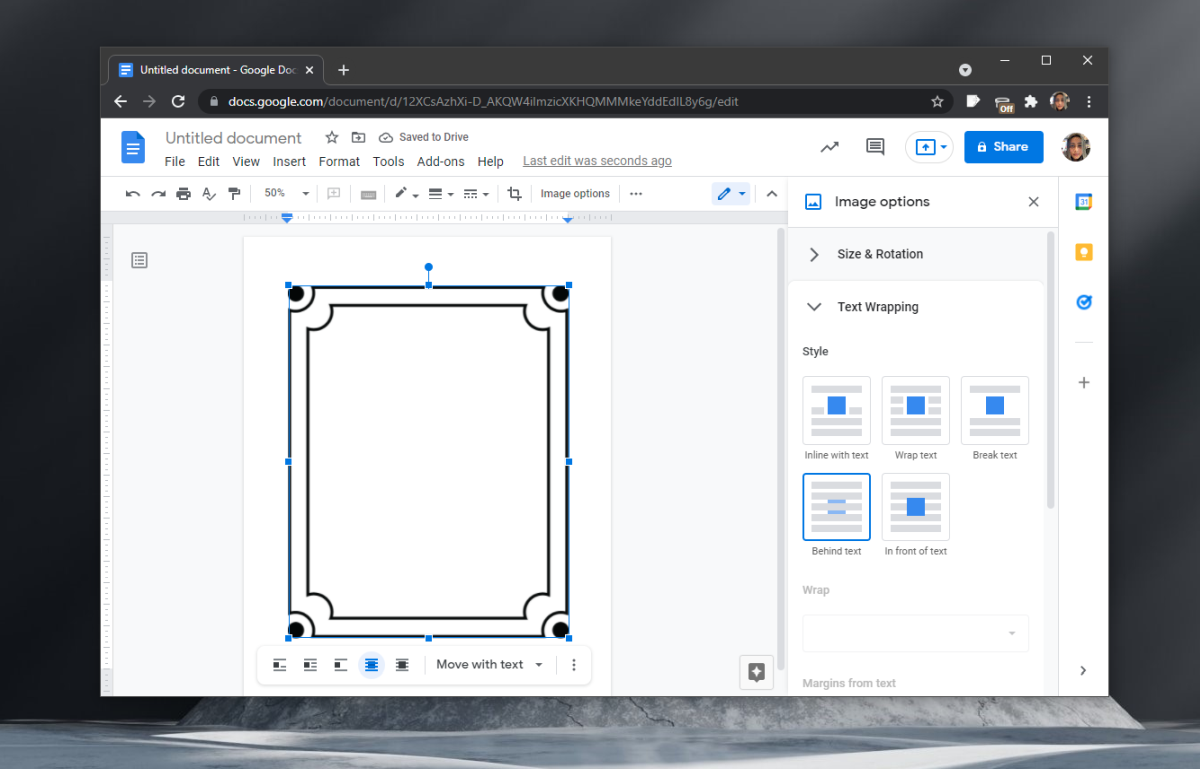 Conclusion
Borders aren't essential to any document but they make a document look good. You can't rely on design alone to make a good document but once you've got a solid, well-written document ready, making it look good is a great way to show it's been created with effort.