Breezy Is A Minimal But Beautiful Modern UI Weather App For Windows 8
Although Windows 8 and RT contain a stock weather app capable of showing a full five day forecast for your selected locations, there are also various third-party options available on Windows Store from a number of developers. We have previously covered a multitudes of Modern UI weather apps, but we've never come across something as simple and elegant as Breezy. Where many other apps try to copy HTC Sense-like features and weather animations, Breezy's grandeur lies in its minimalism and simplicity, as it showcases the weather conditions with the help of simple looking weather icons. The app is also powered by Dark Sky weather prediction, which enables it to tell hourly and daily forecast conditions in advance, though this feature is available in US territories only.
Upon launch, make sure you hit the Allow button to let Breezy use your location in order to detect the current weather. In case you accidentally hit the Block button, you can use the Permissions pane in the Charms bar to enable this feature.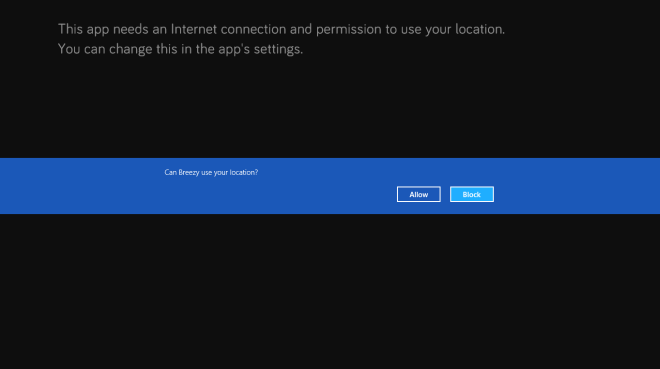 The app sports a very simple and minimal design. It doesn't boast a truckload of options, nor does it impose any complicated settings upon you. In fact, it doesn't even let you add multiple locations. On the bright side, however, the application does boast a few a basic features like displaying the temperature in both Fahrenheit and Celsius, and provides you with a full five day forecast. If you're living in the US, Breezy can let you know about then predicted weather changes within the next one hour and the next 24 hours, enabling you to prepare in advance when planning your activities.
Another impressive feature of Breezy is the way it automatically changes the background color depending on the current weather condition in your area. So for example if its raining in your area, you might see a dark blue background, and if it's a hot sunny day, Breezy will represent it as orange.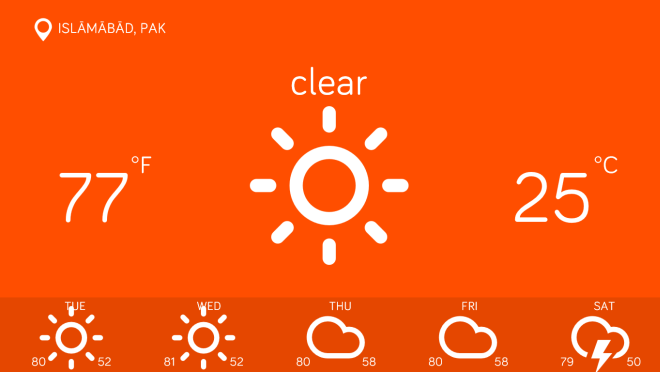 The Options pane of Breezy only lets you change the temperature unit of 5-day forecast between Fahrenheit and Celsius.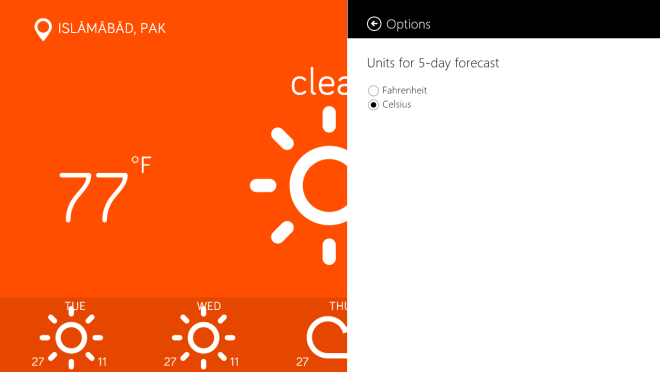 The app also supports Start Screen Live tiles. This feature allows to take a quick glance at the current weather conditions without opening the app or looking outside the window.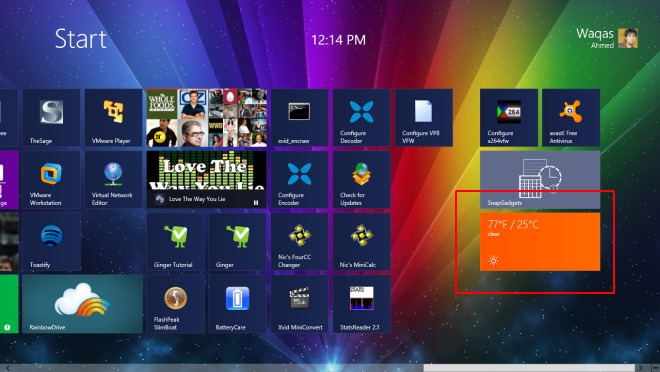 Even though it's pretty short on features, Breezy is a wonderful weather app nonetheless due to its minimalism and elegant design. It works on Windows 8 and RT only.