How To Change "Go Back To Previous Version" Time Limit On Windows 10
The next major feature update for Windows 10 is expected to arrive in the first  week of October. Many users prefer to wait a few months before they upgrade. This allows them to see what the new update breaks and whether or not to hold off on it longer until the problems are fixed. Another way to deal with a problematic update is to roll back to the previous version of Windows 10 if the new update is causing problems. Windows 10, be default, lets you roll back to the previous version within 30 days of updating. If you need to extend the "Go back to previous version" time limit, there are two ways to do that.
External Backup Windows.old
When you update Windows 10, a folder called Windows.old is created at the root of your Windows drive (usually the C drive). This is where Windows 10 stores the restore image for your system. When the 30 day time limit expires, this folder's content is automatically deleted. If you want to be able to restore it after the 30 days, copy it to an external drive.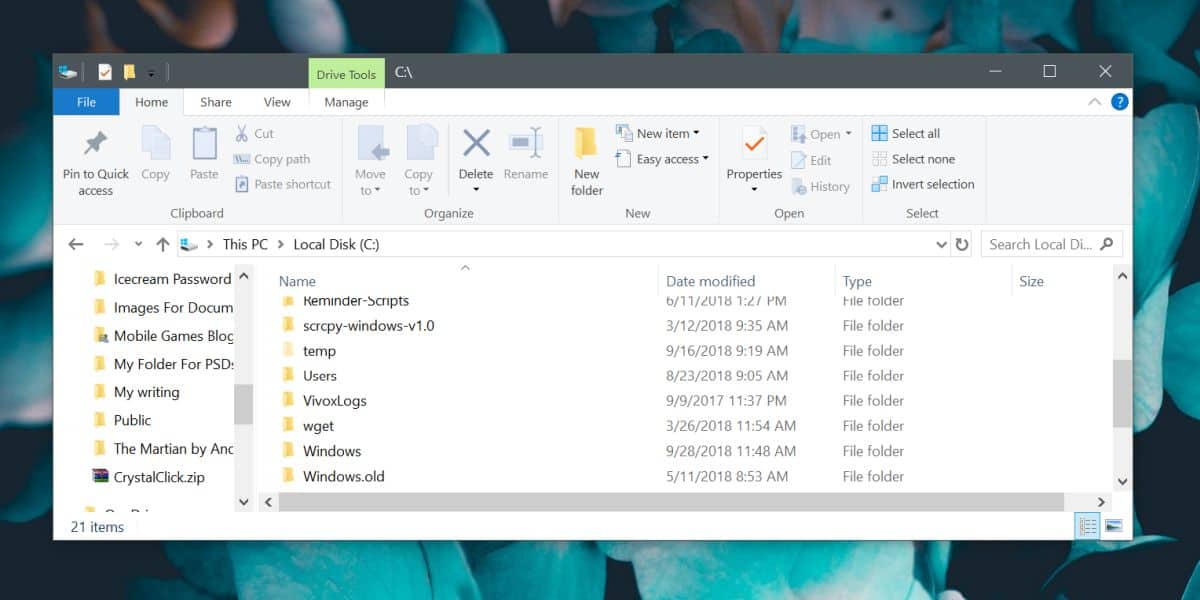 When you need to restore the older version, copy this folder back to your Windows drive. The restore option is in the Settings app under the Update & Security group of settings. Go to the Backup tab and you will see it.
Change Restore Time Limit
If you want, you can change the time limit on the restore function. It is set to 30 days but a single command line command can change it to 60 days giving you twice as much time to consider sticking to the new upgrade, or restoring to the older version. You can do this only after you have update to the newer version of Windows 10
Open PowerShell with administrative rights and run the following command and replace days with the number of days you want to keep the restore files for.
DISM /Online /Set-OSUninstallWindow /Value:days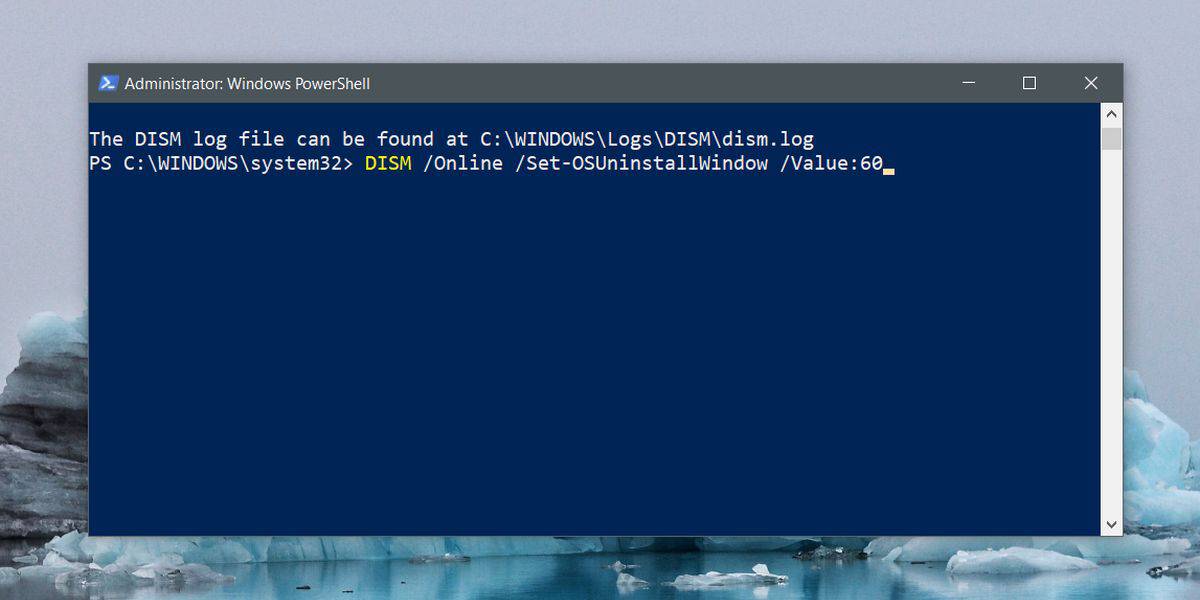 Once you run this command, the lifeline for the Windows.old folder will be extended or reduced to whatever number you've set. If you ever need to check how long the folder will be kept, run this command.
DISM /Online /Get-OSUninstallWindow
Again, you can only run this command if you have a folder that you can restore to present on your C drive. We should also mention that if you've had bad luck with Windows 10 updates, and you don't want to put your faith in the built-in restore feature, you can always create a system restore point and use it to restore to a previous, stable point.